Christmas weddings: truly the most delightful time of the year! If you're a Christmas fanatic like us, you might want to consider having a winter wedding near the holidays. A December wedding might be the ideal way to ring in the holiday season and have the biggest holiday party ever. But, aside from your annual ugly sweater party or White Elephant gift exchange, how do you celebrate in a way that seems more elevated?
*Nudge nudge* At a glorious a style="color: #00bac4;" href="https://destify.com/destinations/" target="_blank" rel="noopener">oceanfront wedding resort surrounded by customizable elegance and tropical splendor!
We've come up with some very chic—yet festive!—ideas that will definitely put you (and all your guests) in the Christmas spirit. The most important rule of the season? Don't go too far! Instead of having fake snow on every table, little stockings as favors, and red and green everything, elevate your décor by selectively and intentionally adding a dash of winter charm.
Holiday-Themed Invitations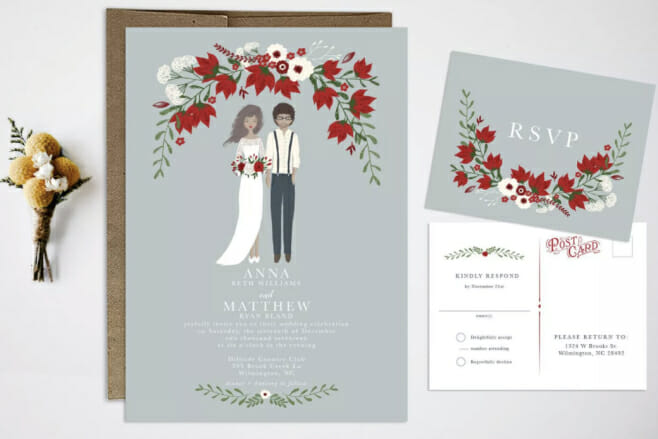 The invitation, much as it sets the tone for the big day, will most likely establish the tone for your wedding photo gallery and/or album. As a result, it's a fantastic opportunity to include seasonal elements like decorations, ribbon, and greenery into paper goods.
Christmas on the Beach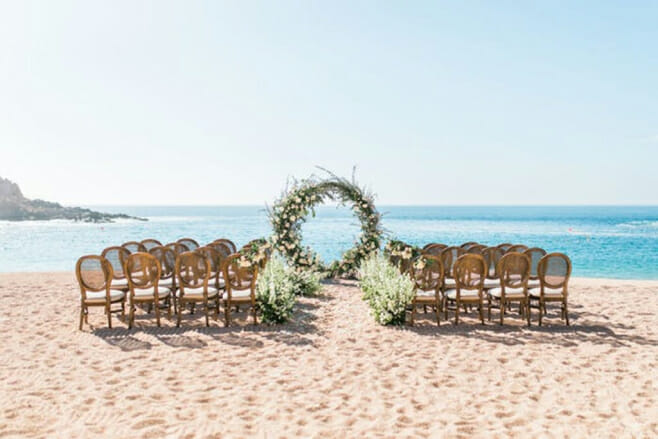 Greenery is, of course, a logical choice for a Christmas wedding, especially if you're looking to nail that "Christmas in July" feel. That doesn't imply you have to use it in the way you'd expect. We adore how garlands are employed to line the tent drape, chandeliers, and pool—plus, the berry accents and classic red ribbon don't go unnoticed!
Worried about whether or not you can actually include Christmas wedding decor at your wedding resort? All-inclusive properties like Dreams Riviera Cancun are equipped and ready to follow any special design requests. Yes, even the huge Christmas tree you want positioned right next to the altar.
Unique Signage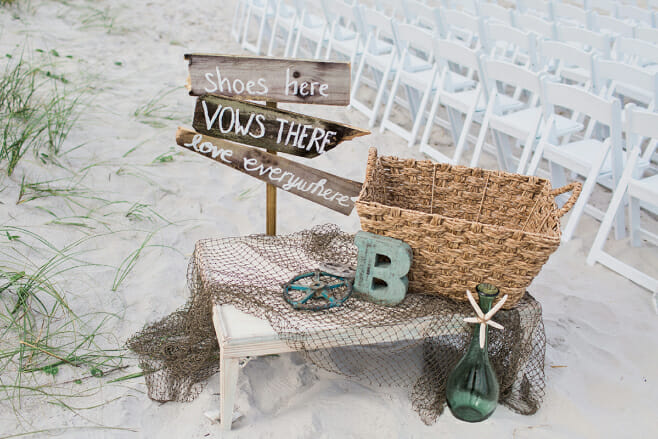 You can take your Christmas wedding to the next level by employing specific language throughout the day, from invitations to signs and cocktail titles. The couple not only named their specialty cocktail "Jingle Juice" during their real wedding, but they also made it known by including a festive jingle bell straw (with a name tag!) in each crystal-cut glass.
Holiday Color Palettes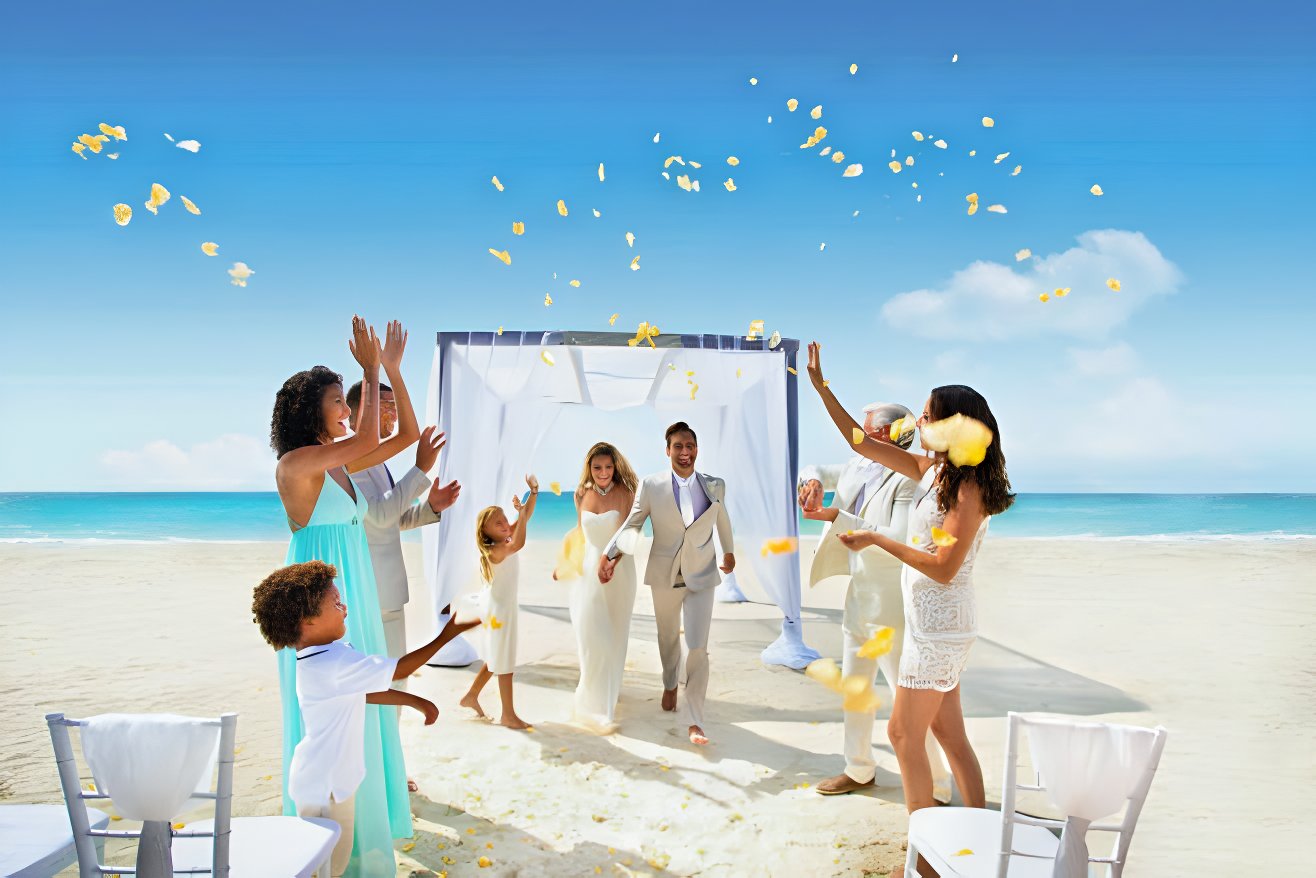 We've said it before, but think twice before going all out for a Christmas wedding in red and green. Instead, we recommend going with your favorite holiday hue and accenting it with metallic and neutral elements from midcentury modern rental furniture to flocked Christmas trees.
Reign in the Reception Decor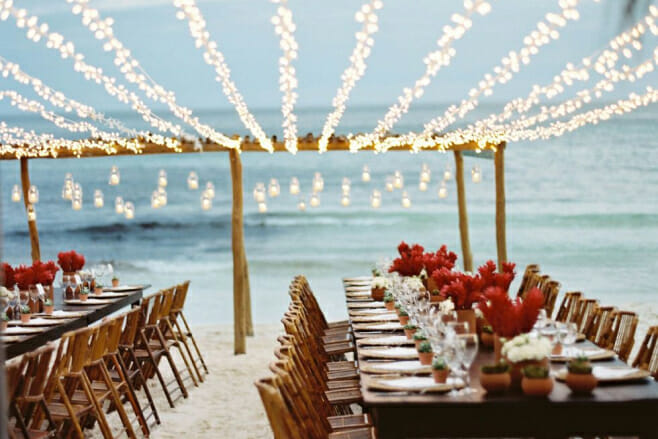 A Christmas table can be decorated in a variety of ways (think greenery garlands and other festive touches!). However, we particularly enjoy making the food the focal point of attention by wrapping a wreath around each charger. After all, this is a season for gathering, so make the most of your reception table setting!
Gift Ornaments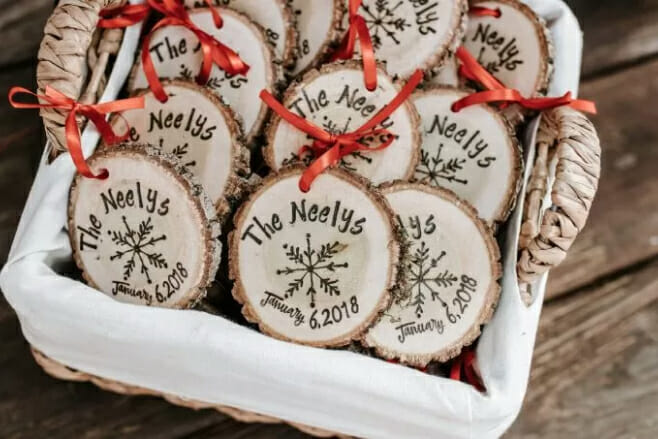 Here's a suggestion for favors that your visitors will want to keep: Make lovely glass decorations with everyone's names written by a calligrapher. You can display them in a variety of creative ways for your guests to pick up on their way to their seats—or out the door!
Send Guests Home with Holiday Cheer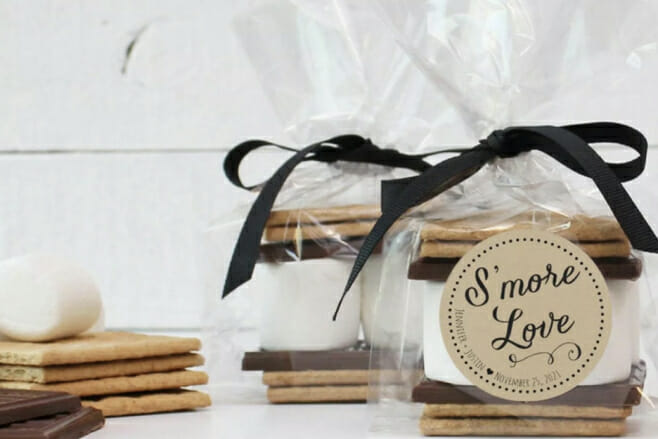 It's no secret that wedding guests expect a favor of food or drink. Make little quantities of eggnog and serve it in mini, portable containers to give them exactly what they want. As a result, the party can continue even after the wedding is over.
Need to propose to your one and only first before planning the Christmas wedding of a lifetime? Follow the button below to discover our top recommendations when it comes to proposing during the holidays: