The beautiful island of Jamaica is a showstopper choice for a destination wedding, where your ceremony could feature crystalline ocean backdrops or lush floral settings. Across the land, you'll find plenty of locations to unwind, as there's perhaps no better place to relax then the home of Reggae culture. Island vibes transcend to every part of a vacation in Jamaica, from tropical cocktails to the live music, and the unofficial motto of Bob Marley is taken to heart, "Don't worry, be happy." In this blog post, we're going to break down our three destinations across the stunning island, what type of atmosphere and excursions you can participate in at each region, and even some of our top resort recommendations for your next vacation!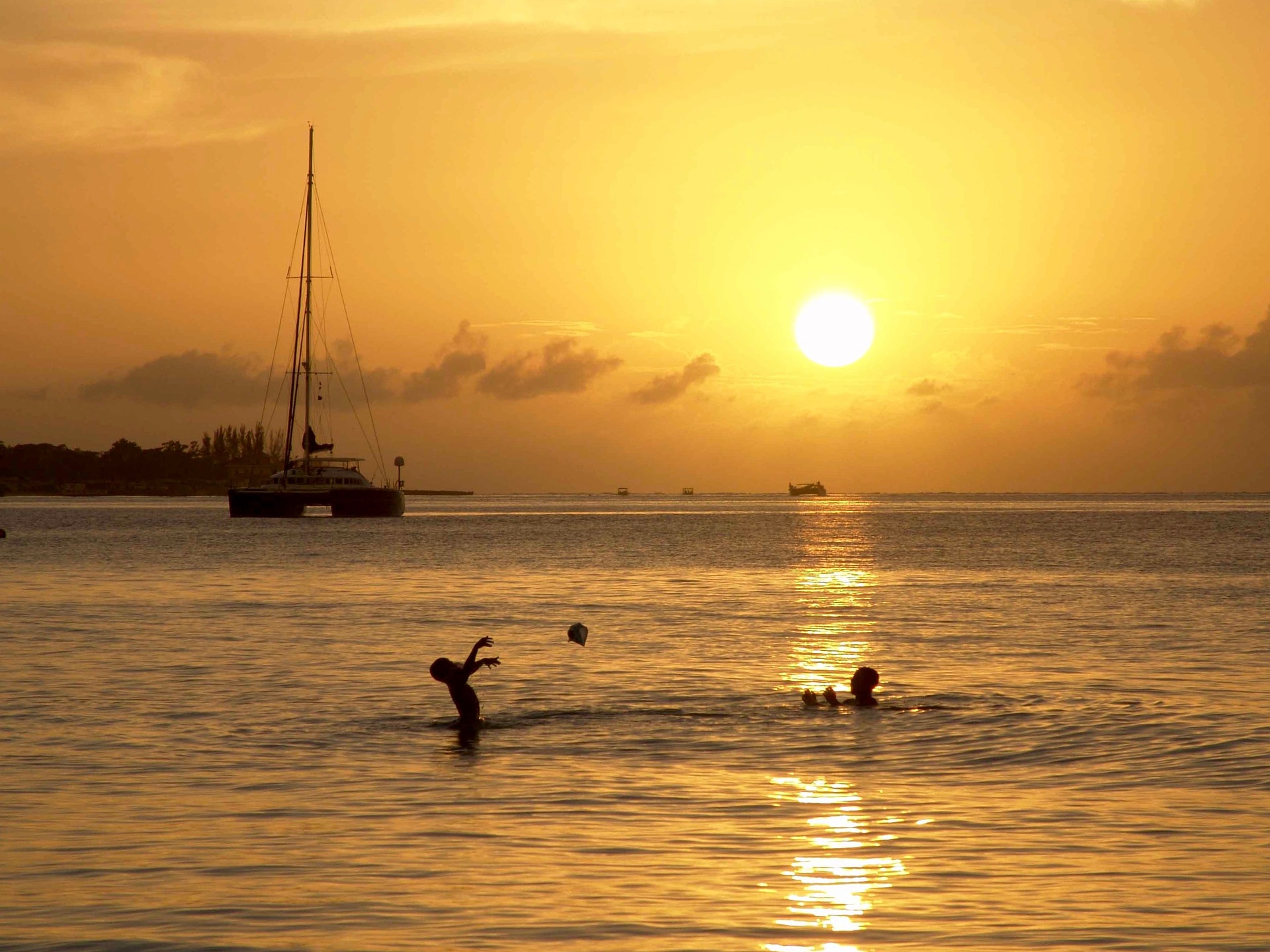 Montego Bay
The most extensive destination when it comes to resort options in Jamaica, Montego Bay is an ideal location for a destination wedding wanting to utilize the carefree vibes. As the second largest city in Jamaica, you'll find plenty to explore, from the hip strip downtown with local delicacies and nightlife, to the coral reefs just off the coast perfect for snorkeling and scuba diving. We recommend booking an excursion to the local Marine Park where guests can get up close and personal with the local sea life, including manta rays, brightly colored school fish and more.
Each of our resorts in the area offers superb dining and unbeatable ocean views. The brand new Royalton Blue Waters is a shining example of all-inclusive options in Montego Bay, with modern decor throughout the property and a beautiful beach that's the ideal spot for a ceremonies or sunset walks along the shoreline. There is even a man-made island with its own wedding gazebo that would offer the lapping of the waves in the background for your wedding soundtrack. At Breathless Montego Bay you'll find a resort surrounded by the local marine park, with cabana beds and tranquil pools throughout. The rooftop terrace would make for an unforgettable reception venue, and guests of any age will find plenty to do in the downtime amongst the gourmet a-la-carte restaurants and numerous activities.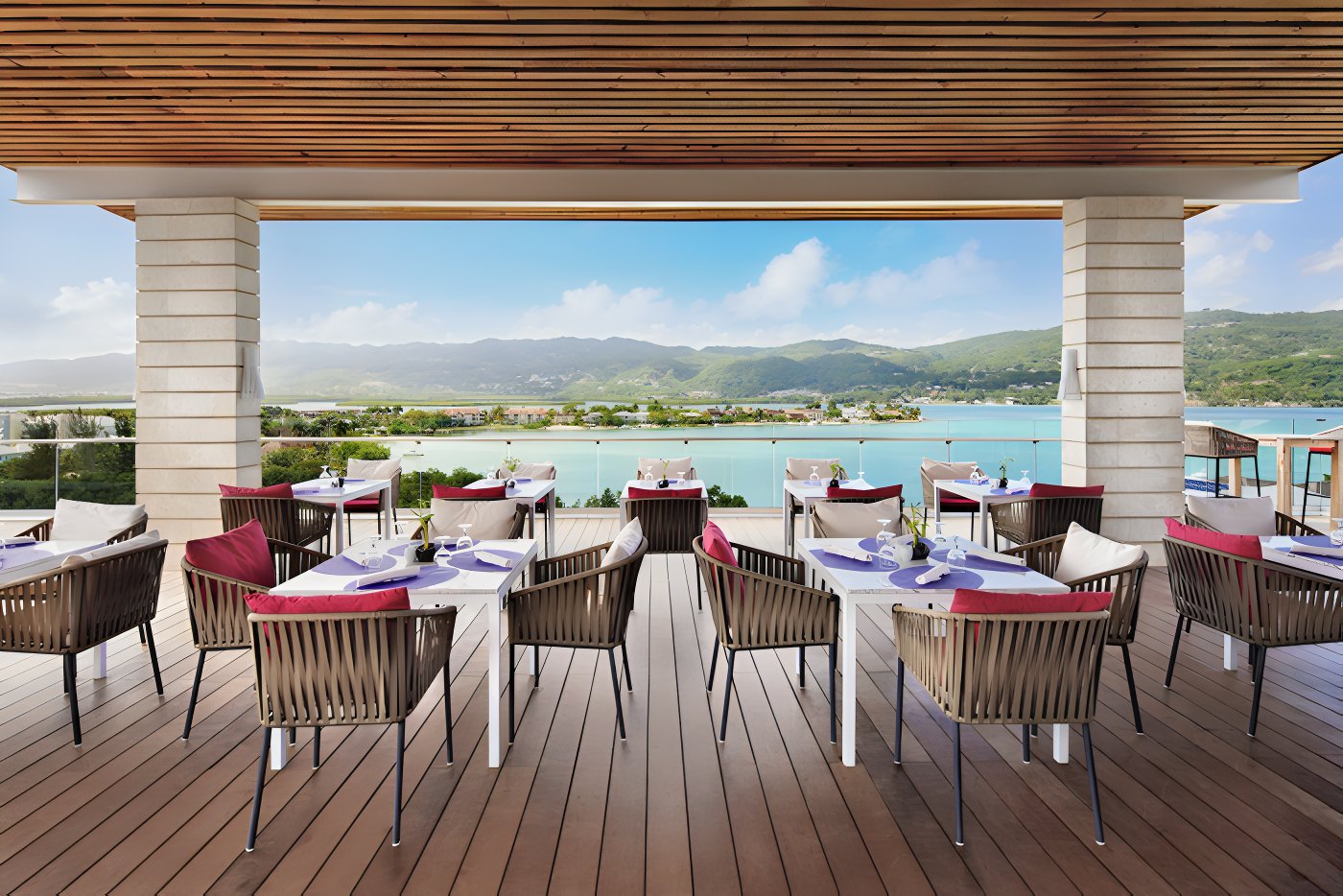 Breathless Montego Bay
Ocho Rios
Across the Caribbean landscape of Ocho Rios, visitors will find mountainous terrain blending with turquoise beachfront. Local excursion opportunities include river tubing, white water rafting, and most famously Dunn's River Falls. Surrounded by peaceful bodies of water throughout, your destination wedding could feature great venues that utilize their surroundings. Meanwhile, at our resorts, you could have it all, from hopping nightclubs and world-class golf to restaurants using local recipes and flavors.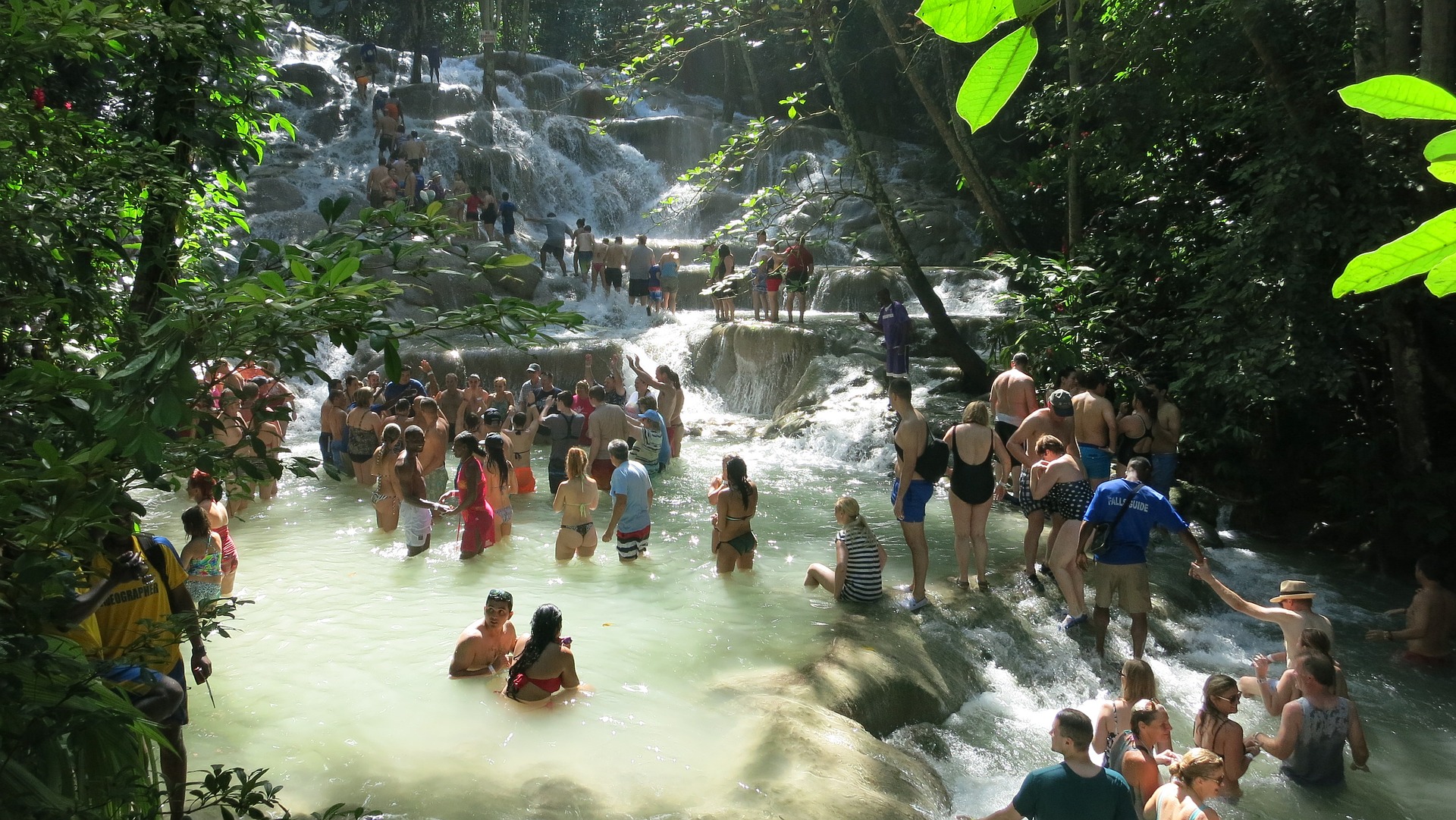 Dunn's River Falls
Nestled amongst the scenic north coast of Jamaica rests the Grand Bahia Principe Jamaica resort, enclosed by natural parks in the area. Your wedding ceremony could be held on the Caribbean beachfront or at the colonial gazebo, and afterward, the Victorian-like architecture could make for great photo opportunities. At the Moon Palace Jamaica , guests will love the extensively renovated property, featuring new technology and ocean views around every corner. Your wedding could feature the overwater gazebo venue, and before the festivities guests can explore the huge property, with has everything from a dolphinarium to highly themed made-to-order restaurants.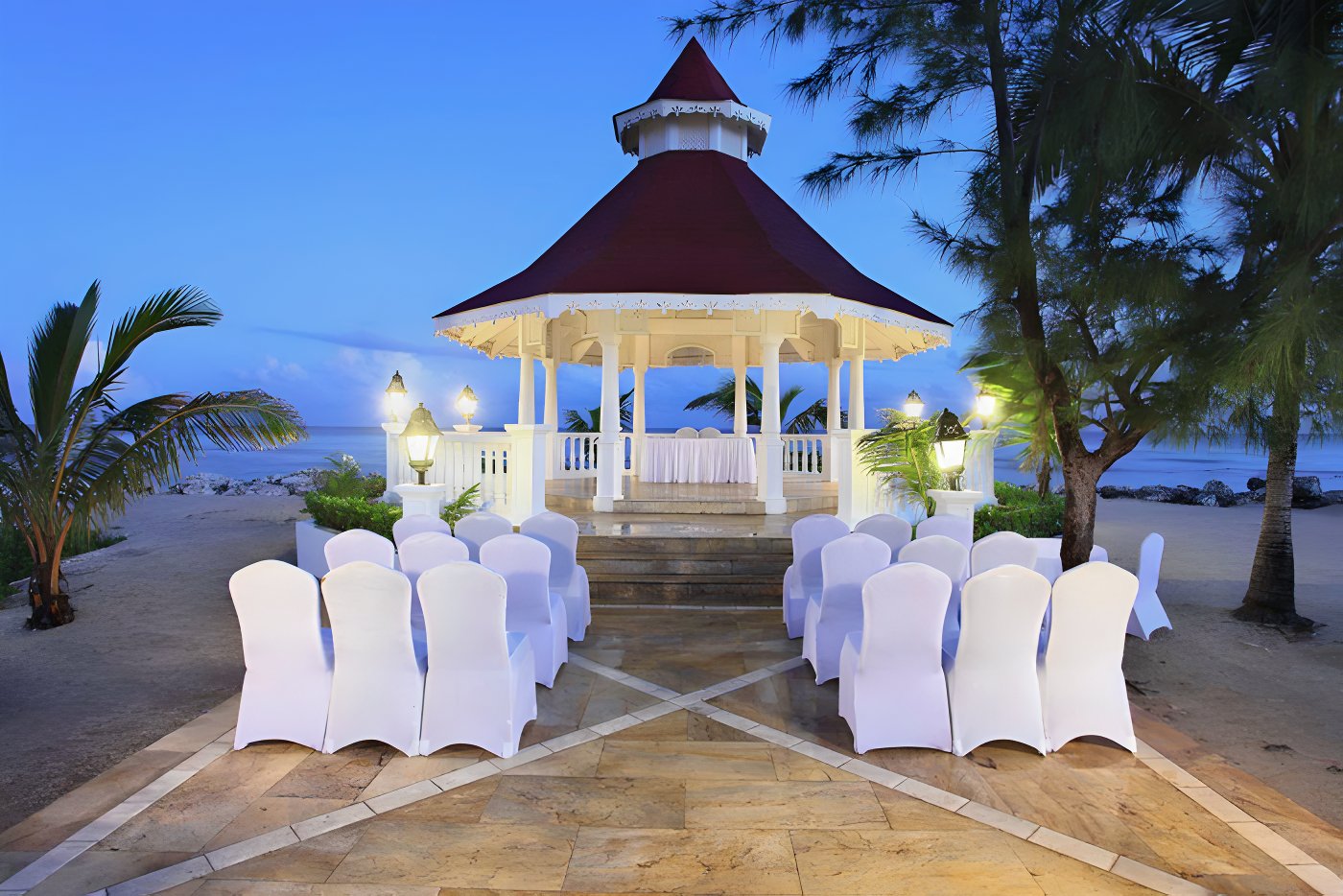 Grand Bahia Principe Jamaica
Negril
The beaches in Negril are often rated amongst the Top 10 in the world, with sugary sands and a quiet setting across the region. Tourists flock here for the snorkeling opportunities, and you must visit the famous Rick's Cafe known for local food and cliff diving. No matter where you are in the area, you can expect vivid uninterrupted sunsets, with the entire countryside tinting a lovely orange. The area is ideal for destination weddings big or small, and although travel time may be longer from the major metro area of Montego Bay, you can expect a more reclusive affair for your destination wedding or vacation.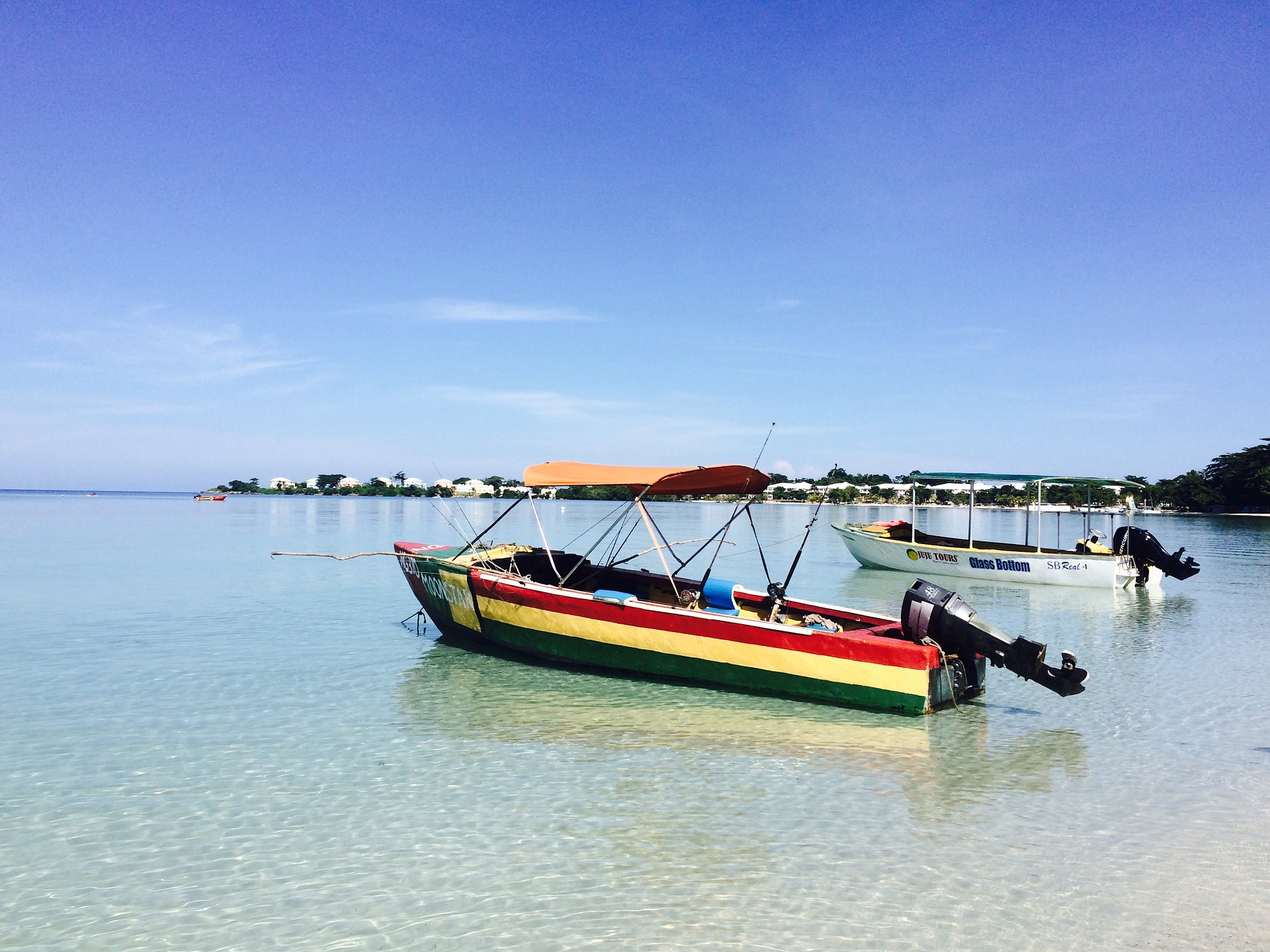 Negril, Jamaica
At RIU Palace Tropical Bay you'll find great group rates and perks at an unbelievable beach location. With 5 restaurants and a jerk shack built into the cost of the room rate, a destination wedding here could feature a wedding ceremony overlooking iconic Bloody Bay. The Azul Beach Sensatori Jamaica serves to redefine what an all-inclusive vacation can be for families, including gourmet restaurants and supervised care for the little ones while the adults unwind. Wedding decor setups are truly elegant, and the venue options include ocean terraces and beach locations where reception tables nearly touch the water.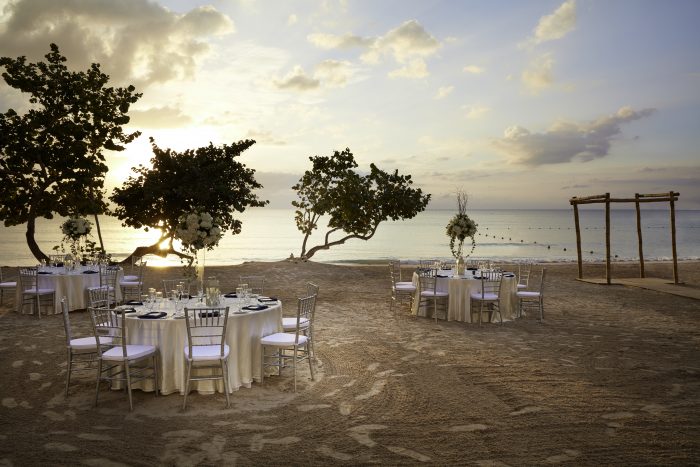 Azul Beach Sensatori Jamaica
Jamaica is known for its Reggae culture, where time seems to slip away, and positivity radiates across the land. Can you imagine yourself sitting poolside with a cocktail in hand? Learn more about the island nation here: