Having a destination wedding for 200 guests can be a great endeavor for a couple to undertake – but it can also be quite special. Planning a destination wedding of this size will require some time – finding the resorts and hotels that will fit a wedding party of this size but also finding a time that works for everyone on the calendar. It is best to start planning way in advance. The couple needs to select the amenities that they want and need. They also must consider what the resort means for their wedding party, be it family-friendly or adults-only.
Still, if you take the time to carefully plan this trip, it will be one to remember for everyone who attends. There are many different resorts all over the world that offer packages for destination weddings for 200 guests or more – some of the most popular options include Mexico, the Dominican Republic, Jamaica, Central America, and the Caribbean.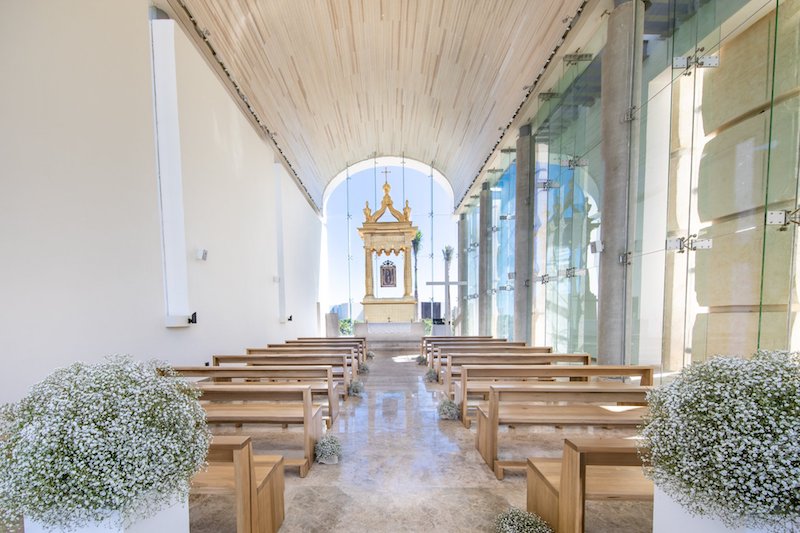 Grand Palladium Costa Mujeres
Advantages of Destination Weddings For 200 Guests
A destination wedding for 200 guests is a large destination wedding – but to have a wedding of that size in another country may also mean that a wedding close to home would likely be even larger. These types of weddings are increasingly difficult to plan and by going away for the wedding, you take away some of that stress. To have a wedding this large at a resort, you are likely going to get some perks that you wouldn't get typically. You'll have access to a wedding planner who will have contacts in the area that provide the highest quality flowers, gowns, food, music, photography, and whatever else you'll need.
For the couple themselves, destination weddings can be more romantic (and double as a honeymoon) over your typical local wedding, even when there are 200 guests. These resorts do this every day so they work like a well-oiled machine – so you can let your hair down and stress less. There will be plenty to keep guests of all ages entertained, from nightclubs and casinos to full-scale waterparks and kids' clubs.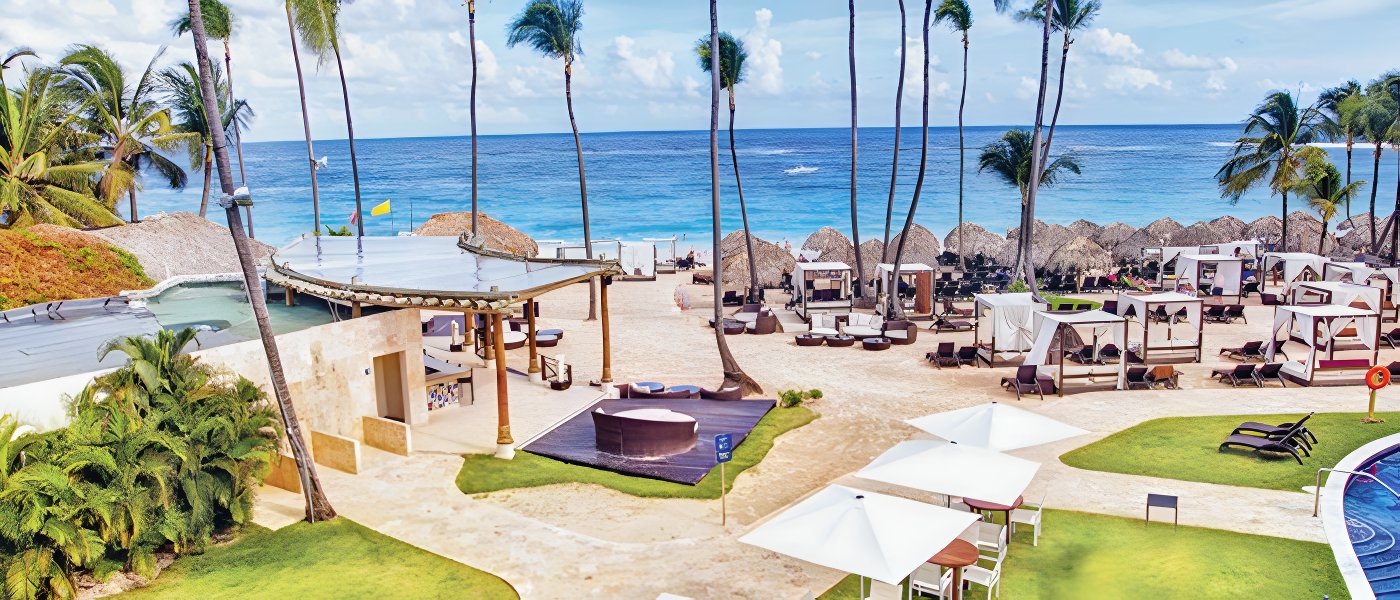 Royalton Punta Cana
200 Person Destination Weddings FAQ
A destination wedding where there are over 200 people is considered to be a large wedding. With having a wedding this large at a distance from your home, many people are trepidatious in the planning period.
Where should we go for a destination wedding for 200 people?
If you have a 200 person destination wedding, you will have some limited options as to where you can go. Some smaller areas will not have resorts that are big enough to hold 200 people. If you are willing (or have guests that are willing) to split up the people, then you may have more options.
Some resorts will have multiple wings of rooming sections, so guests can choose the ultimate in luxury, or adults can partake in adults-only room categories. The smaller Caribbean Islands just may not be able to handle a wedding so large, and you will get so much more for your money in places like Mexico, Jamaica, or the Dominican Republic.
Who pays for a destination wedding?
For destination weddings of 200 people, it can be quite costly. Sometimes the wedding venue will absorb some of the costs when many of your guests are staying on-site. The wedding couple, and maybe even the wedding party, could have their stays comped. Often, the wedding couple pays for their wedding package and accessories, while guests pay for their travel and rooms.
When should we let people know we are having a destination wedding?
Space is typically limited for weddings of 200+ people, even if you plan ahead. Often, you will have to plan more than a year ahead to fit this many people in a resort and find a resort that can acommodate a wedding of this size. Give people the earliest notice possible so that they book during the best pricing periods. Depending on your selected resort, you may have to consider a contracted rate for a room block.
Who plans and coordinates destination weddings?
For destination weddings of around 200 people, wedding planners at the resorts themselves should help to coordinate the event. You'll have a full wedding team to coordinate all of the details, from ceremony to reception, and they're included with the cost of your wedding package.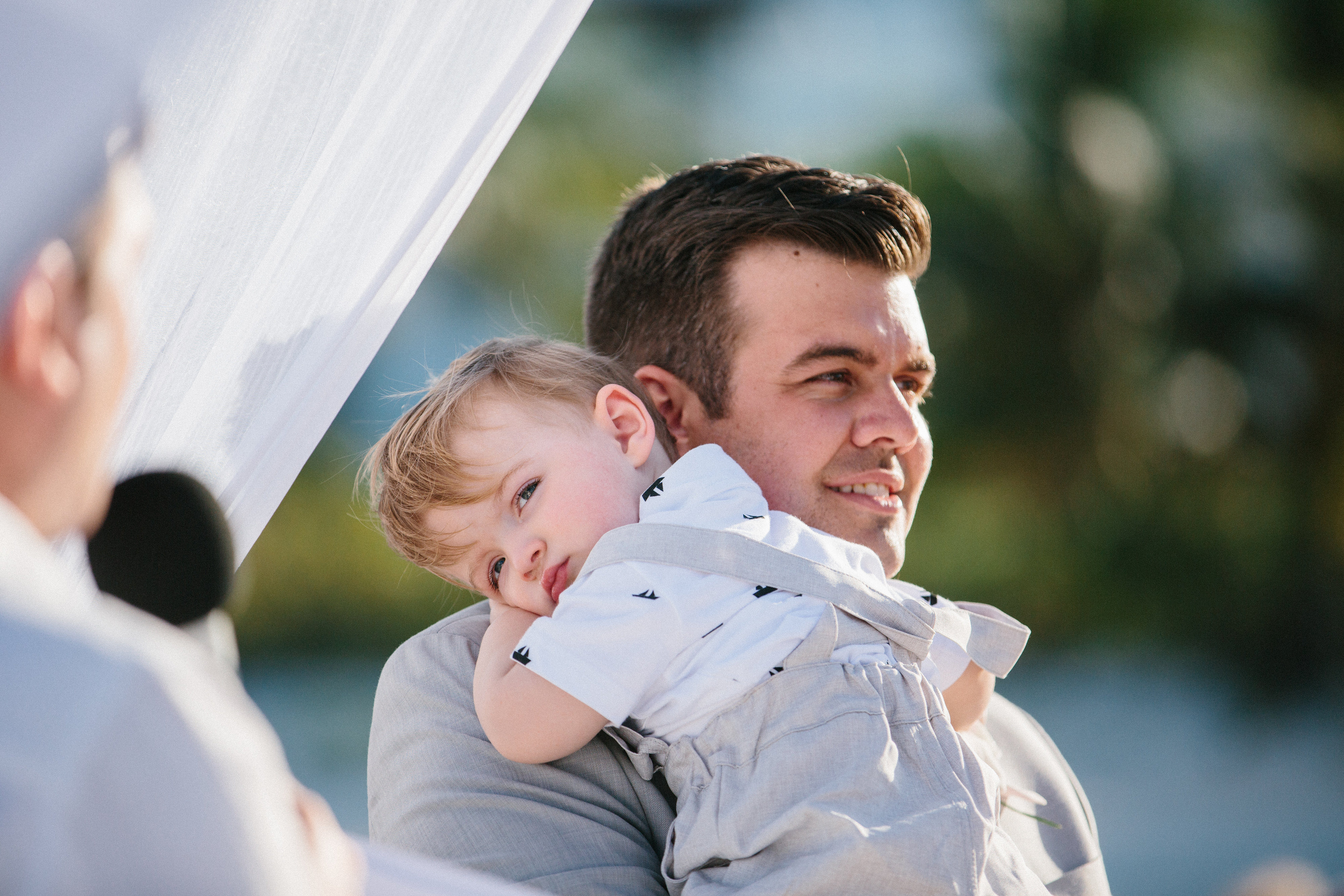 Best Wedding Venues For 200 Guests
There are certain wedding venues that are perfect for those that have around 200 guests.
Best wedding venues for 200 guests in the Caribbean: Royalton Saint Lucia
Best wedding venues for 200 guests in Mexico: Dreams Riviera Cancun and Grand Palladium Costa Mujeres
Best wedding venues for 200 guests in Jamaica: Grand Palladium Lady Hamilton
Best wedding venues for 200 guests in the Dominican Republic: Ocean Blue and Sand, and Majestic Colonial
Best wedding venues for 200 guests in Central America: Dreams Delight Playa Bonita, and Planet Hollywood Costa Rica.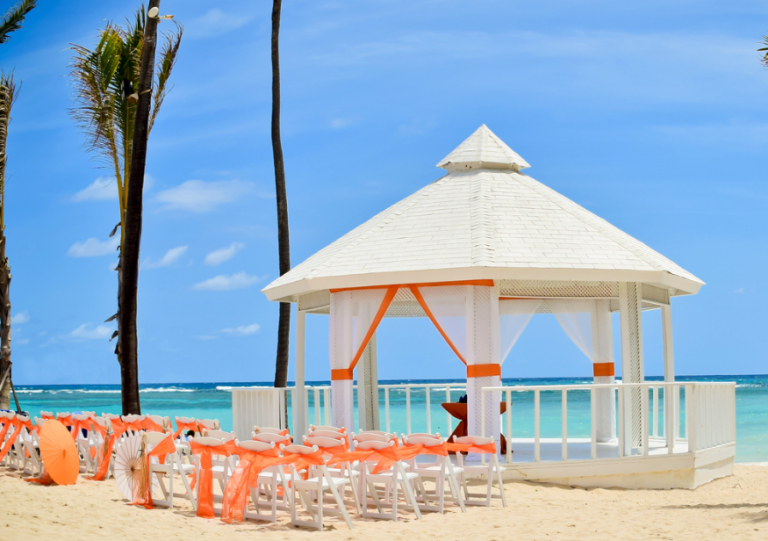 Planning a destination wedding for 200 guests can be difficult – but with the right resort and the right travel agency helping you out along the way, it's easily possible.
Considering a destination wedding with just 100? Follow the button below to catch last week's article on the subject: