Your Blueprint to a Perfect Beach Wedding
Imagine standing on a sun-drenched beach with golden sands at your feet and an endless horizon of lapping ocean water before you. As you look into the eyes of your soulmate, surrounded by loved ones, the setting sun paints the sky in shades of orange and pink.
It's a scene of pure romantic bliss, one made easily possible by carefully selecting the right beach wedding package. These all-in-one bundles offer a stress-free way to ensure that every element of your big day, from the venue to the floral arrangements, is taken care of.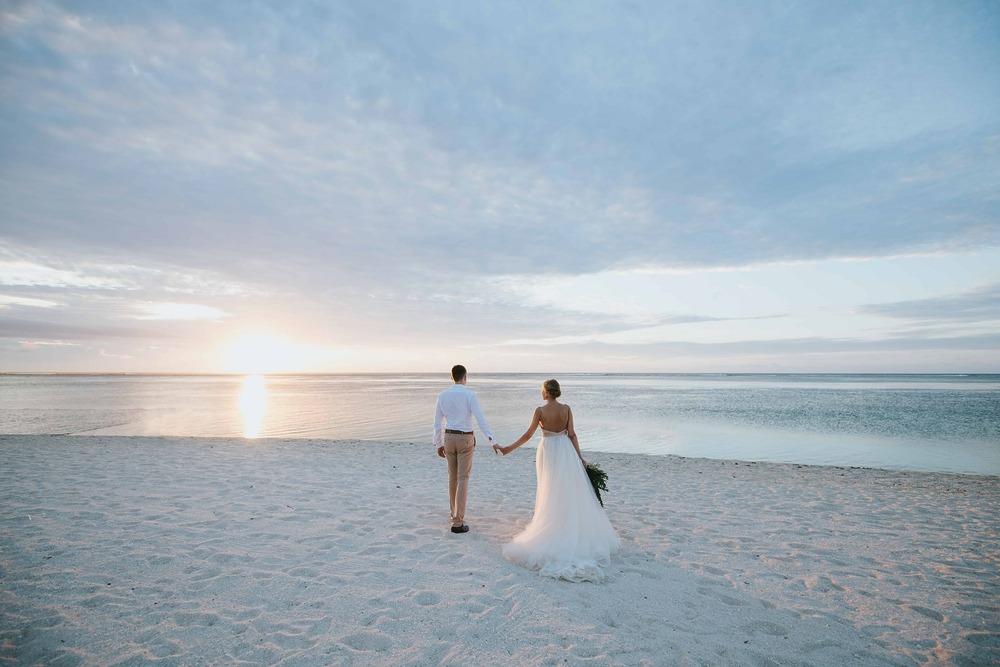 In this comprehensive guide, we're going to outline the elements that set apart the best beach wedding packages. Brought to you by Destify, this guide will walk you through the essential elements you must look out for, and optional add-ons that make a wedding truly unforgettable.
Whether you're looking for small beach wedding packages or a sprawling service for the whole family, make sure you've thought of these details.
Must-Haves at a Peek:
Venue
Officiant
Photography
Permits
Sound System
Wedding Coordinator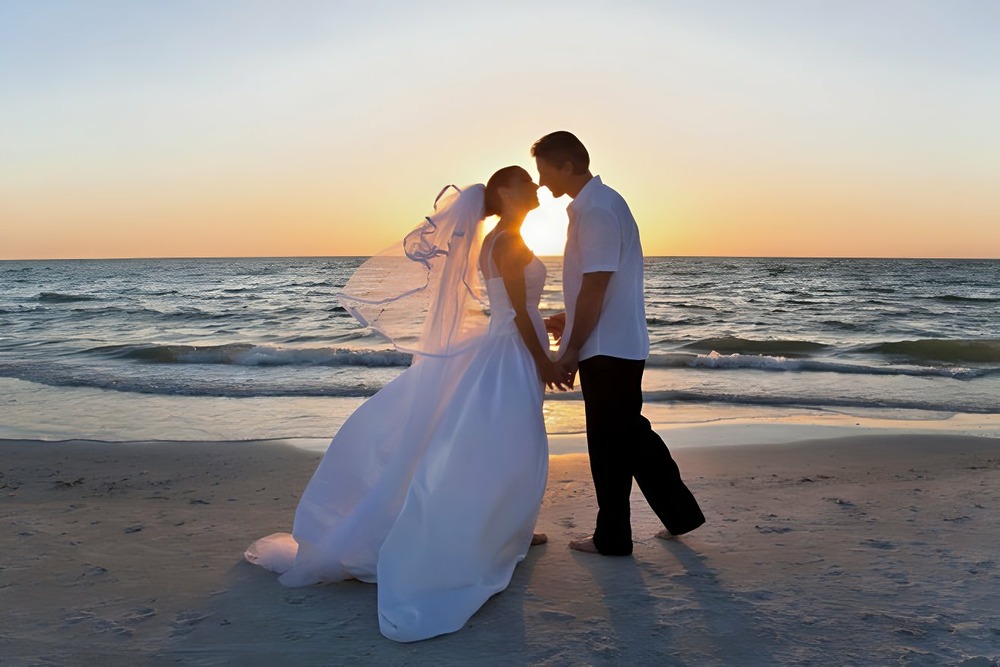 Essential Inclusions in Top Beach Wedding Packages
When it comes to planning your dream beach wedding, certain features should never be compromised. First and foremost is the venue. Whether it's a secluded beach in Costa Rica or the famous coastline in Cancun the location sets the backdrop for your special day, influencing everything from photos to your guests' experience.
Next, the officiant's role can't be underestimated, as this is the person who not only leads the ceremony but helps to set the emotional tone. They have the power to make your vows deeply personal and memorable.
Photography is another crucial aspect that can't be overlooked. Your wedding photos are keepsakes you'll treasure forever, so professional photography is a must. These aren't just pictures; they are moments captured in time, providing a lifelong visual narrative of your special day.
Many top-tier beach wedding packages will also include logistical elements like permits for the beach setting if necessary, a basic sound system for the ceremony, and always with a wedding coordinator to ensure the day runs smoothly. Looking for a package that can suit your needs without breaking the bank? Consider checking out these affordable yet luxurious options for under $10,000.
Add-Ons That Make Your Day Special
A wedding is more than just a ceremony; it's a curated experience. That's why the best beach wedding packages offer a variety of add-ons to elevate your big day. With all-inclusive beach wedding packages, customization is key.
Consider incorporating a high-quality PA system for crisp, clear audio that captures every speech perfectly. Alternatively, you could opt for an upgraded arch, which serves as a focal point for the ceremony and a beautiful framework for photos.
However, the true luxury might just be in having an on-site coordinator. This professional will handle the day-of details, allowing you to focus solely on each other. With these optional add-ons, you can build a beach wedding that's not just memorable, but undeniably yours.
credit card rewards, this resort combines opulence with savvy spending.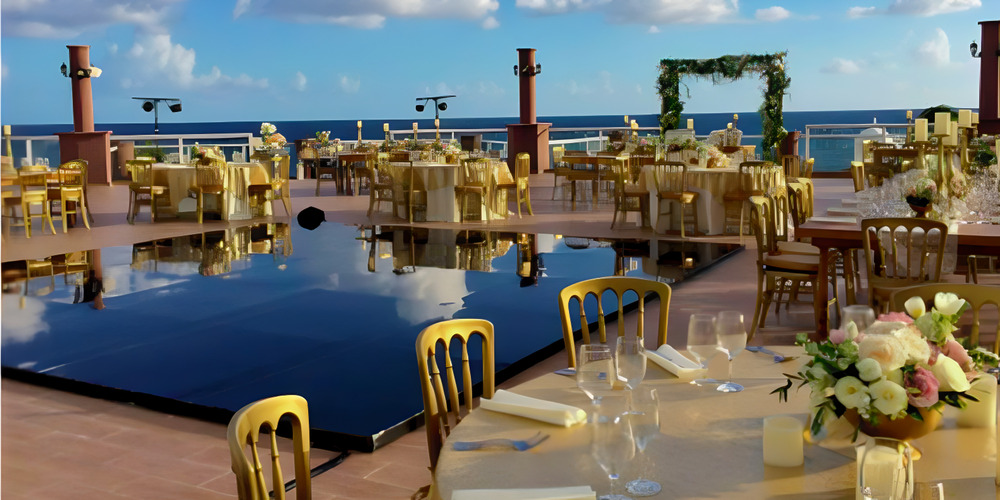 Spectacular Venues for the Perfect Backdrop
When it comes to creating a memorable beach wedding, the venue serves as more than just a setting; it's the canvas upon which your dream day is painted.
For example, the Hard Rock Riviera Maya in Mexico, nestled between lush jungle and pristine beaches, epitomizes tropical elegance. Their wedding packages go beyond the beach, offering garden and indoor venues for those seeking variety.
Browse our beach wedding destinations to discover the perfect romantic setting for you. Whether it's a secluded cove or a panoramic beach vista, the venues offered by our preferred brands contribute an irreplaceable magic to your beach wedding package. Find the perfect venue that captures the essence of your love story and makes your special day truly unforgettable.
The Takeaway: Beach Wedding Package Essentials
When it comes to planning a beach wedding, leave the boring details to us so you can focus on what really matters—what to wear to a beach wedding. Choosing the right beach wedding package is about more than convenience—it's about crafting a magical experience tailored to you.
From breathtaking venues to personalized add-ons, we offer a myriad of options to ensure your dream day becomes a reality. Ready to find your perfect beach wedding package? Contact Destify today.