We've come to perhaps one of the most important parts of wedding planning: the libations. While not your wedding photographer, tropical beverages can make or break your guests' experience, and are crucial to complement the evening's food. Worry not, however. With access to top-shelf alcohol and professional bartenders, you can dazzle your family and friends with these destination wedding cocktails:
Watermelon Mojito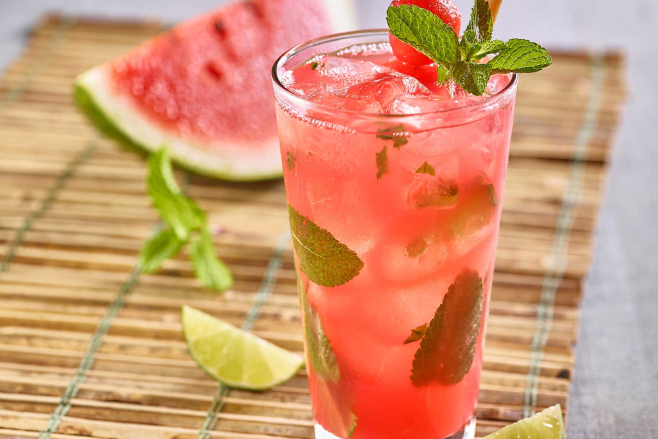 Watermelon sugar, rum! That's how that Harry Styles song goes right? Either way, this mojito variation offers a refreshing way to celebrate your tropical extravaganza. Pairing fresh-juiced watermelon slices with white rum, watermelon mojitos are perfect for summer "I Do's."
Ingredients:
8 watermelon chunks, seeds removed
Juice of 4 limes
8 teaspoons sugar
4 handfuls mint leaves, plus more for garnish
8 oz. white rumIceGinger ale, chilled, for topping
Directions:
For each drink, muddle 2 watermelon chunks with the juice of 1 lime and 2 teaspoons of sugar in a glass. Stir in a handful of mint leaves, then add 2 ounces of white rum and ice to each glass. Top each drink with ginger ale and garnish with more mint.
Limoncello Prosecco Spritz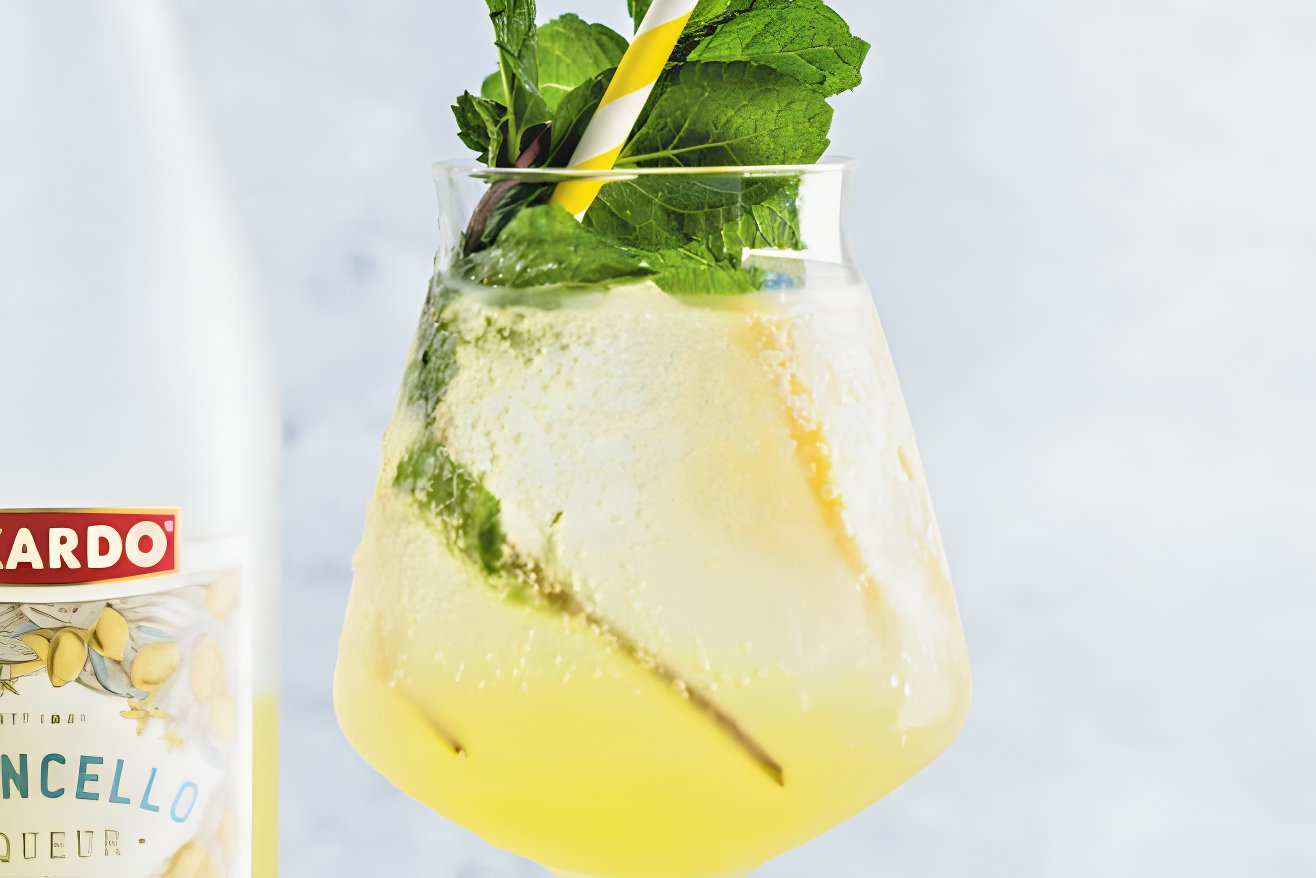 A wedding isn't complete without some bubbly. Let's mix it up a notch! Marrying perhaps the two best Mediterranean alcohols, this zesty take on a classic provides a unique low-alcohol cocktail to serve while toasting your matrimony.
Ingredients:
2 oz. limoncello
4 oz. Prosecco
2 oz. soda water
1 lemon slice, for garnish1 sprig of mint, basil or thyme for garnish (optional)
Directions:
Pour the limoncello, Prosecco and soda water in the order shown into a highball or large wineglass filled with ice. Stir if desired and garnish with the lemon slice and, if using, a herb sprig.
Hawaiian Stone Sour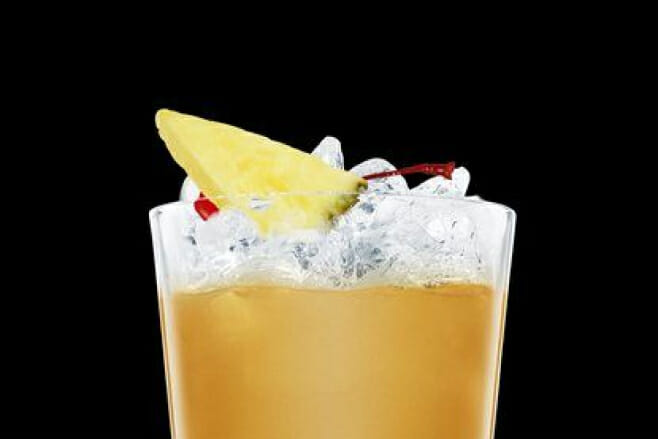 They say that people shine in the right environment. The same goes for bourbon. While bourbon doesn't seem like a tropical liquor, a splash of pineapple juice can transform this smokey beverage into a melodious citrus cocktail.
Ingredients:
1 1/2 oz. whiskey
1 1/2 oz. pineapple juice
1 oz. lemon juice
1 oz. simple syrup
Directions:
Shake all ingredients in a cocktail shaker with ice. Strain and serve in an old-fashioned glass over fresh ice. Garnish with fresh pineapple, a cherry, or one of those paper umbrellas if you have them!
Margarita Bar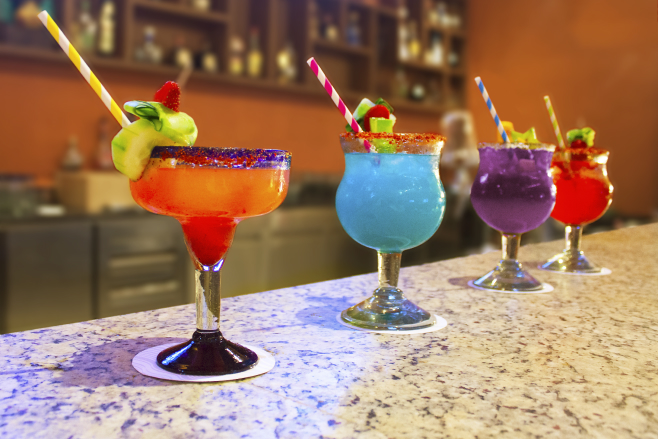 Imagine a line full of friends and family clamoring for fresh margaritas. Bring the bar experience to your reception with a margarita bar stocked with every type of tequila imaginable:
Añejo
Repasado
Blanco
Many local options
Accompanied by a selection of fresh fruits, margarita bars enable guests to customize their evening's drinking experience.
If you're wondering whether these cocktails should grace your destination wedding reception, feel free to experiment at home! Who knows, you might just come up with a better drink than us. Rest assured, no matter which libation highlights your celebration, your all-inclusive resort will provide the world's best booze and an evening of dazzling fun.
Want to learn more about hosting a destination wedding cocktail hour? Follow the button below to view our recent research: