AIC destination wedding resorts are everything you want in a tropical vacation. It's the backstage concert passes, top-shelf drinks, and relaxation built right into your stay. It's playing a round of golf or time spent being pampered in the spa. It's fine dining and fun hangouts for every wedding guest, including the kids. AIC's all-inclusive program presents, "All of the fun, none of the hassle."
Hard Rock Punta Cana Destination Weddings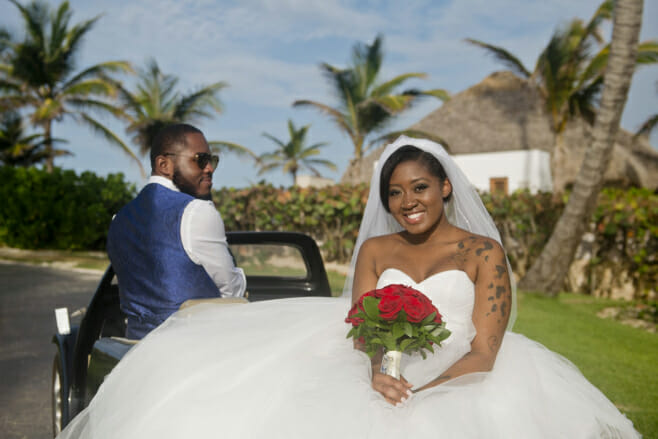 Situated along a stretch of pristine beaches, the sprawling all-inclusive Hard Rock Punta Cana will make any wedding couple feel like rock stars. With complimentary golf carts available to chauffeur you around the complex, the resort is one of Hard Rock's most expansive properties. This is an important detail to note while planning your ceremony and activities. An AIC destination wedding here ensures an exciting ceremony for you and your guests, edgy decor, and the best casino in the Caribbean.
Hard Rock Los Cabos Destination Weddings
This beautiful all-inclusive gem delivers extraordinary experiences for all sorts of vacationers, and there is no exception for wedding parties. Immerse yourself in the height of luxury, as the Hard Rock Los Cabos Weddings team provides an unprecedented level of attention to detail. The newly-opened Hard Rock Los Cabos will certainly surpass your AIC destination wedding standards, nestled in the prime Cabo San Lucas area.
Hard Rock Riviera Maya Destination Weddings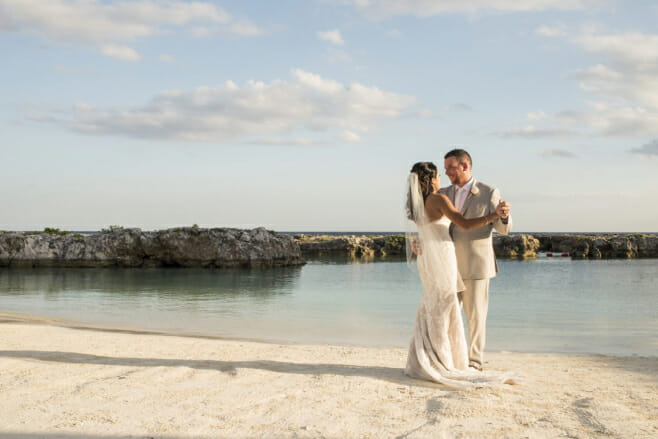 The Hard Rock Riviera Maya resort is a Caribbean paradise, providing breathtaking oceanic lagoons, sure to make your wedding destination truly photogenic. The grounds contain lush flora complete with rooms featuring rock n 'roll specifics that will hit your wedding guests with all the right notes. For couples seeking a ceremony that is equally stunning as it is luxurious, a Hard Rock Riviera Maya wedding is the best choice.
UNICO 20°87° Destination Weddings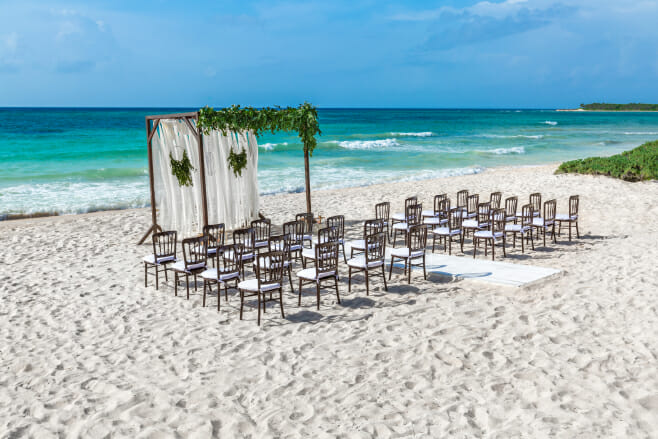 Local inspiration and design is used by the high-end UNICO 20°87° adults-only resort to welcome foreign audiences. Your AIC destination wedding could draw on the "no-itinerary-necessary" slogan of the resort, where excursions and spectacular views are included. Your UNICO 20°87° wedding ceremony could feature decor designed by a celebrity designer, delectable gourmet cuisine, and thoughtfully decorated guest rooms. This is one of our most upscale Destify Top Resorts and the amount of inclusions reflects this.
Staying at any one of these beautiful AIC wedding resorts secures a destination wedding that'll have your guests raving for years to come. Whether you desire a rock n' roll extravaganza or a secluded peninsula stay, your dream wedding week will come true. With a dash of harmonic luxury and modern class, an AIC destination wedding hotel is the perfect setting for an unforgettable experience.
Want to learn more about our Destify Top Resorts? Follow the button below to view more five-star properties: