It's four o'clock in the afternoon as the sun starts to set over Mexico. The music swells as you take the first steps down the aisle. Your partner awaits you on the beach as the sea breeze gently blows around you. A quick glance around the venue features loved ones greeting you with beaming smiles and even a few tears here and there.
But you may be asking yourself who all should be invited to a destination wedding? First determine how large you envision your wedding, then use our handy guide to help with planning:
Should I have a cocktail hour at my wedding?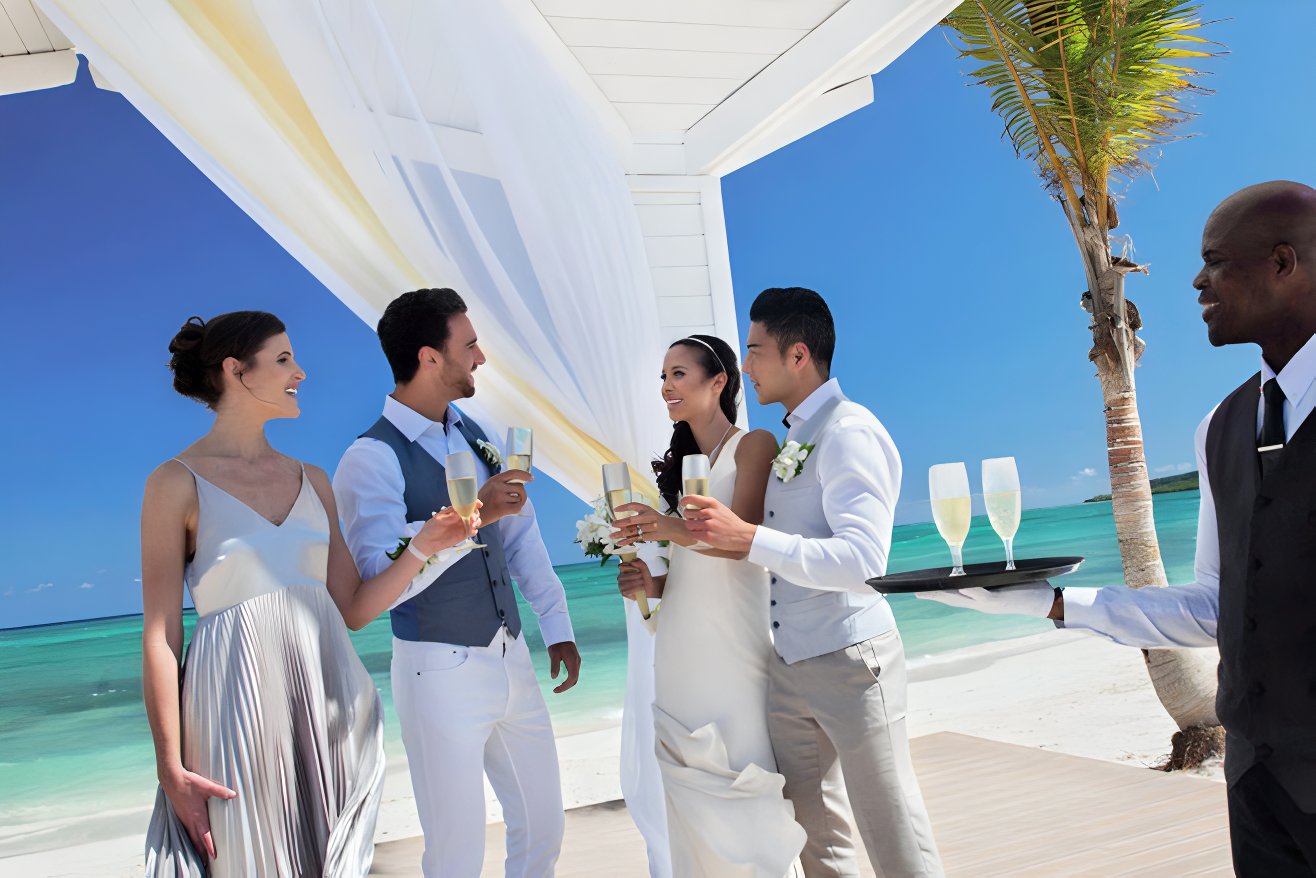 Yes! There are many ways to make your cocktail hour one of the highlights of your wedding. While you're not required to host one, a cocktail hour is a fantastic segue between your ceremony and reception.
To be clear there's nothing wrong with going straight into your reception. However, it's important to consider how tired you and your guests might be. Cocktail hours don't just operate as a break for guests, but also allows time for you to capture couples' photos before the reception.
A cocktail hour not only enables you to thank attendees; it also lets the wedding party relax before heading into the banquet venue. From dazzling ocean view terraces to staged couches and lounge pieces, resorts like Hyatt Ziva Los Cabos provide the perfect scenery and decor that'll elevate your cocktail hour. With all of these available options, it's reasonable to wonder how much a cocktail hour really costs. Well, it's cheaper than you might think.
How much does a cocktail hour cost?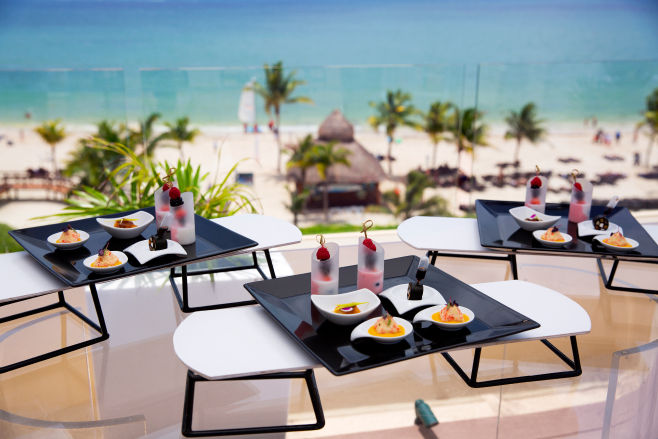 Planning a cocktail hour shouldn't be a financial hassle. Enter all-inclusive benefits. On top of picturesque ceremony and reception venues, all-inclusive resorts like UNICO 20°87° and Royalton Blue Waters guarantee top-tier cocktail spaces at little to no additional cost.
If you're itching for more add-ons such as an open bar or extra appetizers, then you can always add these on separately. Considering your cocktail hour is also included in many customizable wedding packages, additional charges are usually of no concern.
How long does cocktail hour last at a wedding?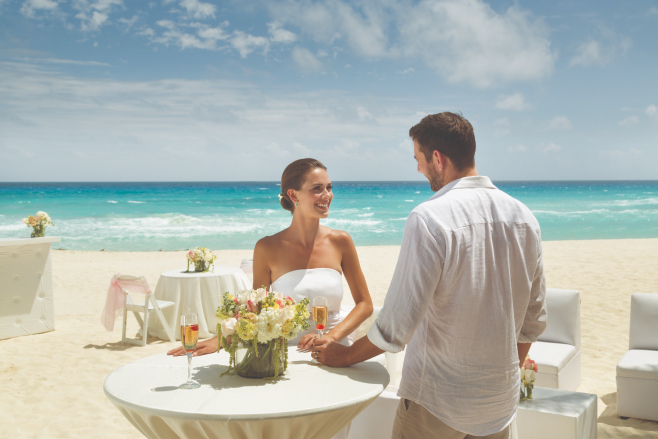 Spoiler alert: the answer is in the name. Typically, a traditional wedding cocktail hour lasts for 60 minutes. While you don't have to stick to that timing, it's best to keep your cocktail reception around an hour.
Anything less than 60 minutes might seem rushed, while anything more than 90 minutes could disrupt a smooth transition between the ceremony and reception. Remember to keep your guest's attention, and use this time to get those last wedding photos before sunset.
What is the cocktail dress code for a wedding?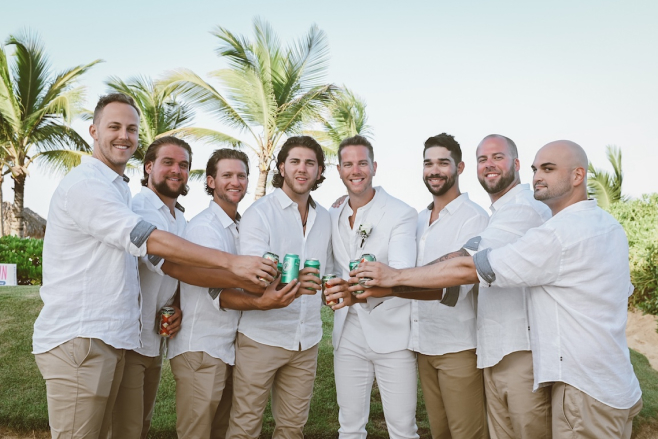 The choice is yours, you can either mirror your ceremony attire or opt for more casual fashion choices. Sometimes a cocktail hour serves as the meeting point hours later after the ceremony.
If you're going for a less formal look, lighter blazer and dress fabrics are perfect for this occasion. Keep your eyes out for flexible slacks and shorter beach-friendly dresses. We recommend packing either a maxi-dress or tea-length skirt to avoid being too casual. Wedges, flats, and chunky sandals are acceptable for this situation.
Simply put, hosting a dazzling cocktail hour will elevate your destination wedding. It's the unsung hero of any destination wedding. A cocktail hour reminds us to take a breath and relax. After a day of excitement, let yourself relish in gourmet appetizers and amazing company, all infused with breathtaking views.
Want to learn more about how you can structure your destination wedding week? Follow the button below to view our sample destination wedding itinerary at an all-inclusive resort: