Looking for the perfect Instagram caption to document your destination wedding? You've come to the right place! Destination weddings offer you a once-in-a-lifetime opportunity to celebrate love in an unforgettable setting, be it on a tropical island, a European villa, ski resort, or any other remote location.
We've assembled a comprehensive list of destination wedding captions so couples and guests alike can share the details of their special day on Instagram. So book your flight, check your passport, and get ready to snap some stunning shots with memorable captions – it's going to be an amazing trip!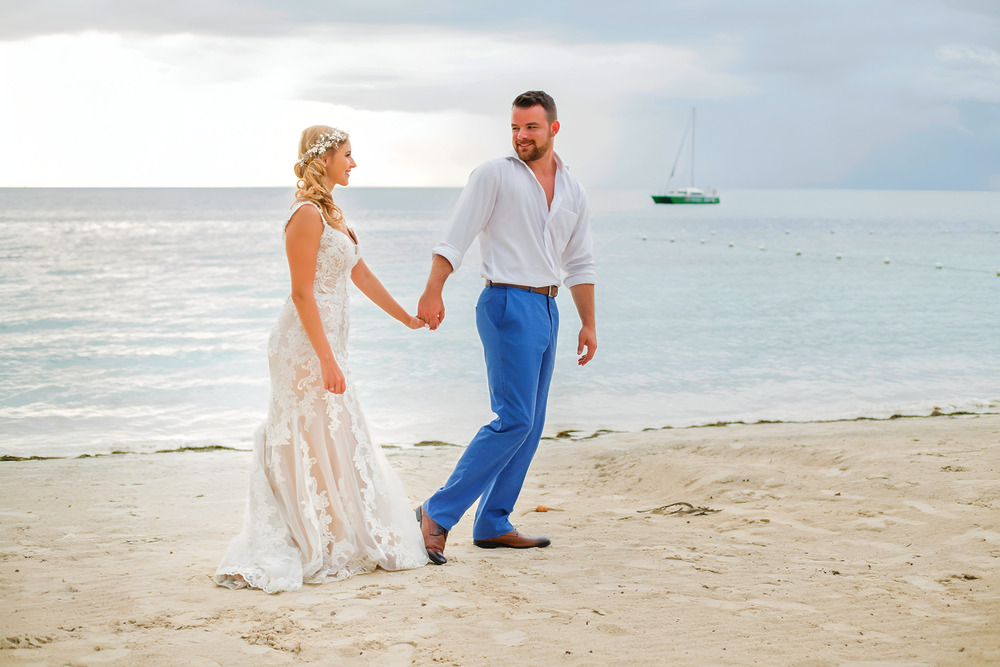 Attention-grabbing: With so much content available, it's important to have a caption that captures the viewer's attention and makes them want to click on your post. A clever caption can help your post stand out and get noticed.
Contextualization: Captions help to provide context for the content you are posting. A well-written caption can help to explain the significance of the content and why it may be of interest to your followers.
Engagement: A clever caption can also be a great tool for engaging with your followers. By asking questions, using humor, or encouraging people to share their thoughts, you can encourage more interaction with your post and build stronger relationships with your audience.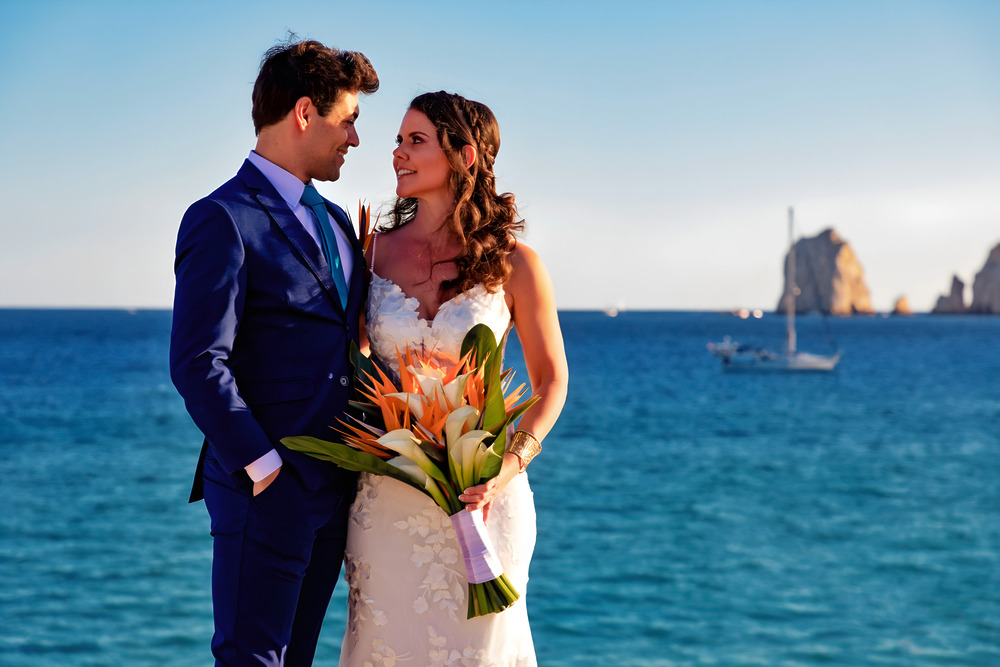 1. Personalize the caption: Include the couple's names or the wedding hashtag to create a personal connection with the audience.
2. Highlight the location: Use descriptive words to describe the location and its beauty. Let the pictures speak for themselves.
3. Share the moment: Share a brief story or a personal experience that captures the essence of the wedding.
4. Use relevant hashtags: Include popular wedding hashtags, such as #destinationwedding, #beachwedding, #tropicalwedding, etc.
5. Keep it positive: Use positive language to celebrate the couple's love and happiness and the blissful event.
6. Get creative: Add some humor, puns, or pop-culture references to make the caption more engaging and fun.
7. Encourage audience engagement as comments or on stories: Ask a question or encourage viewers to leave comments or share their own experiences. Host polls if using stories.
8. Use emojis: Emojis can add some personality and vibrancy to the post, make it more visually appealing, and convey emotion.
Simple and Sweet
Now, are you ready to explore writing destination wedding captions for yourself?
"Love is a journey, and we're making our first stop in paradise."
"No passport required, just love and good vibes."
"Our love took flight, and now we're saying 'I do' under the sun."
"Marriage is an adventure, and we're starting it off with a destination wedding."
"We may have traveled miles, but we're right where we belong."
"Our love is bigger than the distance between us, and so is our celebration."
"Two hearts united in the most beautiful destination."
"We couldn't think of a more beautiful place to say 'I do.'"
"Happily ever after starts with a destination wedding."
"When love takes you to new places, you go all in."
More Traditional and Heartfelt Options
Let's get started with some more romanticized options:
"Today, we celebrate love and the joining of two souls. Congratulations to the happy couple!"
"This wedding is proof that true love conquers all. Wishing you both a lifetime of happiness!"
"May your love flourish like a beautiful flower and may your bonds remain unbreakable. Cheers to the newlyweds!"
"The perfect happily ever after begins with the perfect wedding. Congratulations to the stunning bride and her charming groom!"
"From this day on, two hearts become one. We couldn't be happier to share this special day with you. Congratulations!"
"To the blushing bride and dashing groom, we wish you a wedding day filled with love, laughter, and unforgettable memories!"
"Let the adventure begin! Congratulations to the newlyweds on their journey of love and commitment."
"Today, we celebrate the union of two hearts and souls. May your love shine brighter with each passing day. Congratulations, newlyweds!"
"Here's to love, laughter, and happily ever after! Congratulations to the beautiful couple on their special day."
"Today, we bear witness to a love story that will last a lifetime. Congratulations to the newlyweds on their beautiful wedding celebration."
Fun and Funny
"Exceeding the superfishcial beach wedding pic quota."
"Happiness comes in waves."
"Don't worry, beach happy."
"Beach, please. We got married today!"
"I whale always love you."
"Two less fish in the sea."
"Shellebrating the fact that I found someone to put up with me."
"We were mer-maid for each other."
"It's just you, me, and the sea."
"Just a couple of beach bums."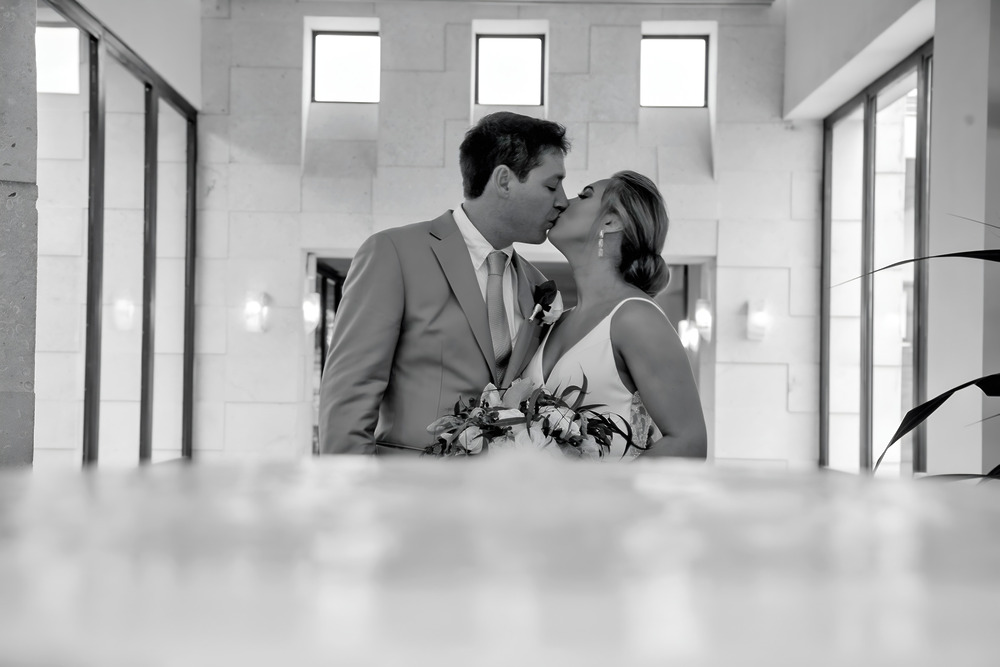 Today's social media platforms, including Instagram, TikTok, and more require clever writing, but don't overthink it! Organizing a destination wedding requires lots of planning, so don't spend too much time coming up with captions for your Instagram posts!
We've put together ideas for all stages of the wedding process, from engagement announcements and showers to bachelor parties. And if you're hosting an event overseas? Well, we have just the right destination wedding Instagram captions ready to go. Save this page and return whenever you need inspiration – your followers will thank you!
Want to learn more? Find 5 more tips for using social media on your wedding day here.