Two of our agents were recently invited on a whirlwind tour of the beautiful Riviera Maya region (and beyond) of Mexico, provided by Apple Vacations. Night and day our agents saw stunning all-inclusive resorts with their wedding setups on full display, so we can provide future couples with first-hand experience.
The entire trip was capped off by an unbelievable stay at the sparkling new Hotel Xcaret, the eco-friendly resort that's changing the game. It offers an unforgettable experience sure to delights guests of any age, with a natural lagoon surrounding the property. Read below to see point-of-view photos of a select few of the many resorts they saw, plus some of the things they liked about each resort.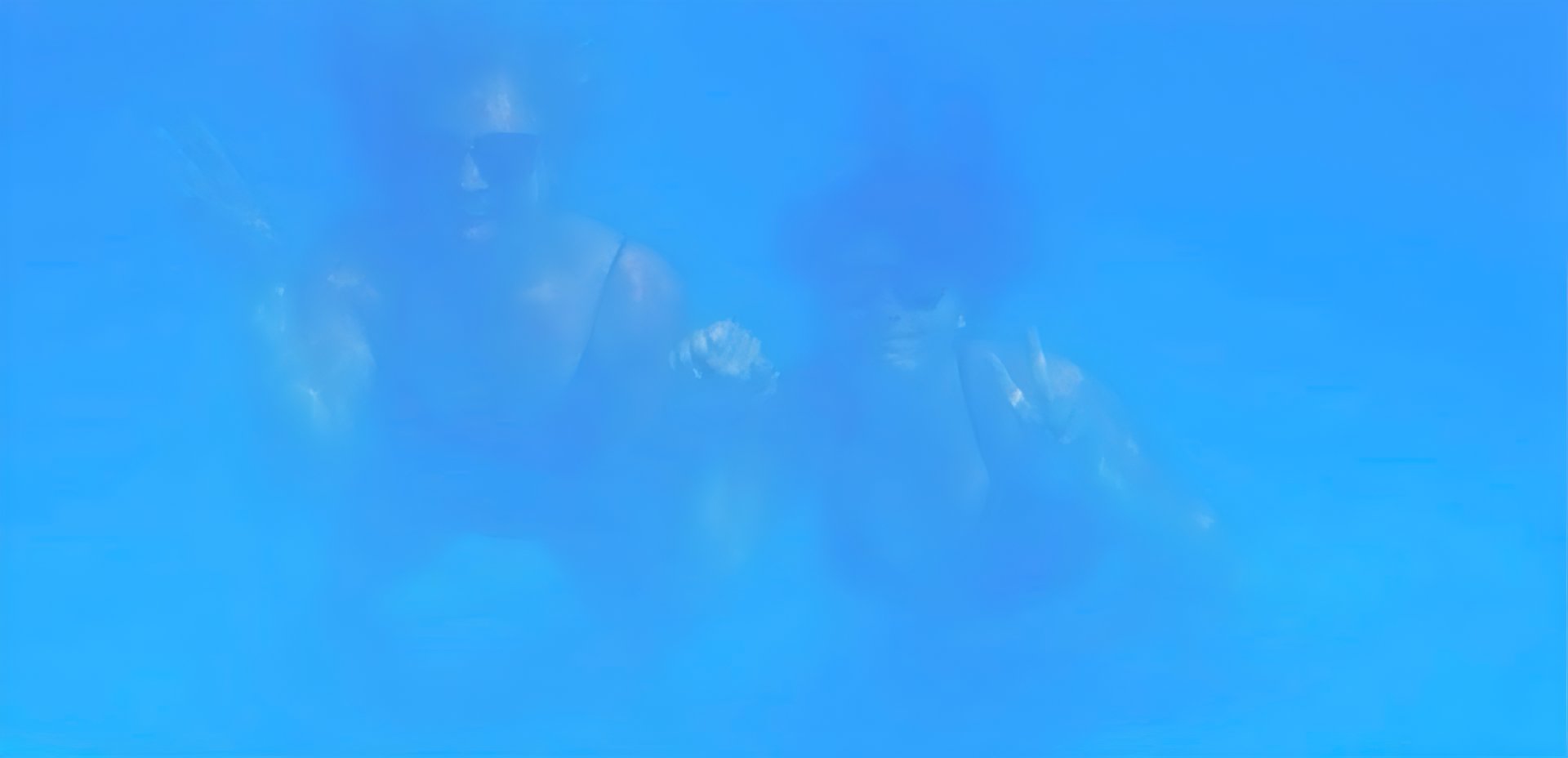 Our agents taking a much-deserved break at Dreams Riviera Cancun
Hotel Xcaret
"Every single detail was so well thought out! From every point in your room, you have a view, even from the bathroom you can press a button and it makes the glass turn from opaque to translucent, so you can see out of your balcony! Hotel Xcaret is for the traveler who doesn't like your typical all-inclusive, and who likes adventure. Their buffet was super adorable, as it was set up as a Mercado! The ceremony venues throughout use the landscape, from coves to playas."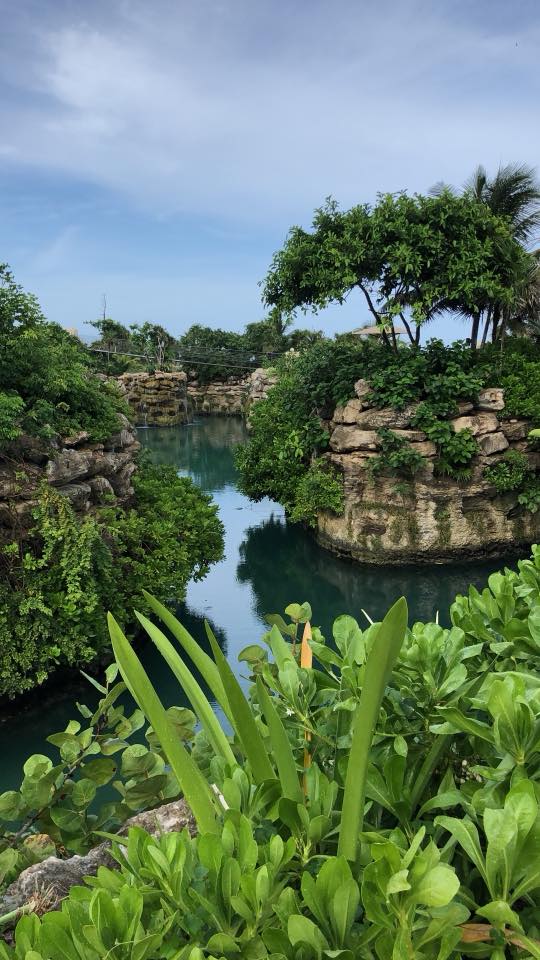 Hotel Xcaret's natural lagoon!
Xcaret Park
"Xcaret Park is amazing, there are tons of activities you can do across the natural theme park, from cave swimming to nighttime ATV rides. By staying at Hotel Xcaret you get free access to all of these excursions. There are even wedding venues on the property which you also get access to by staying at the Hotel. It's worth noting you can book them separately if you'd rather stay at another resort."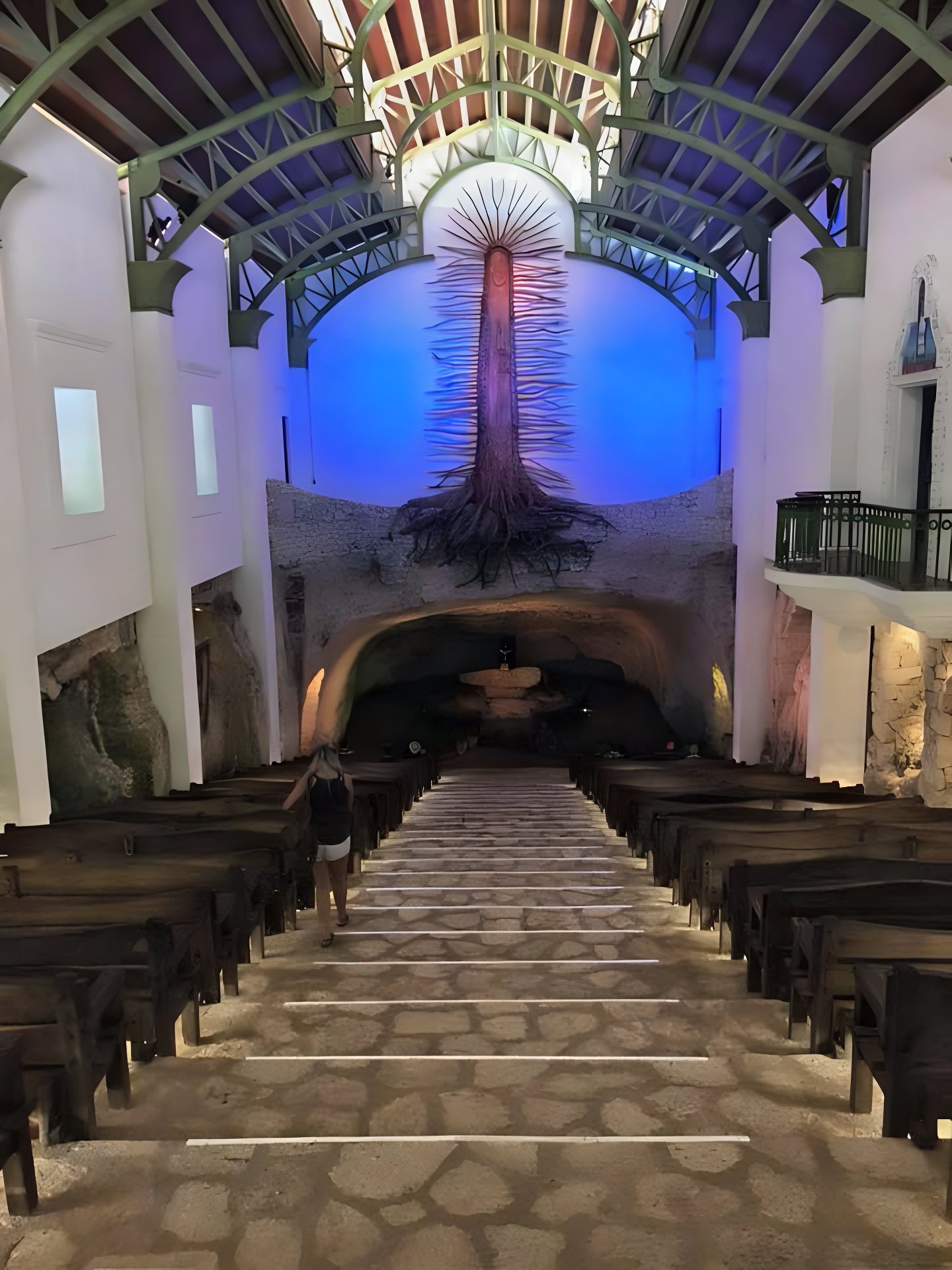 The chapel within Xcaret Park.
Breathless Riviera Cancun
"If you want an adults-only resort with a lively atmosphere, then Breathless Riviera Cancun is the place for you. Surrounded by beautiful pools and ocean, you'll never have seen such a gorgeous view while in the middle of a pool party! This resort is great for bachelors and bachelorette parties too."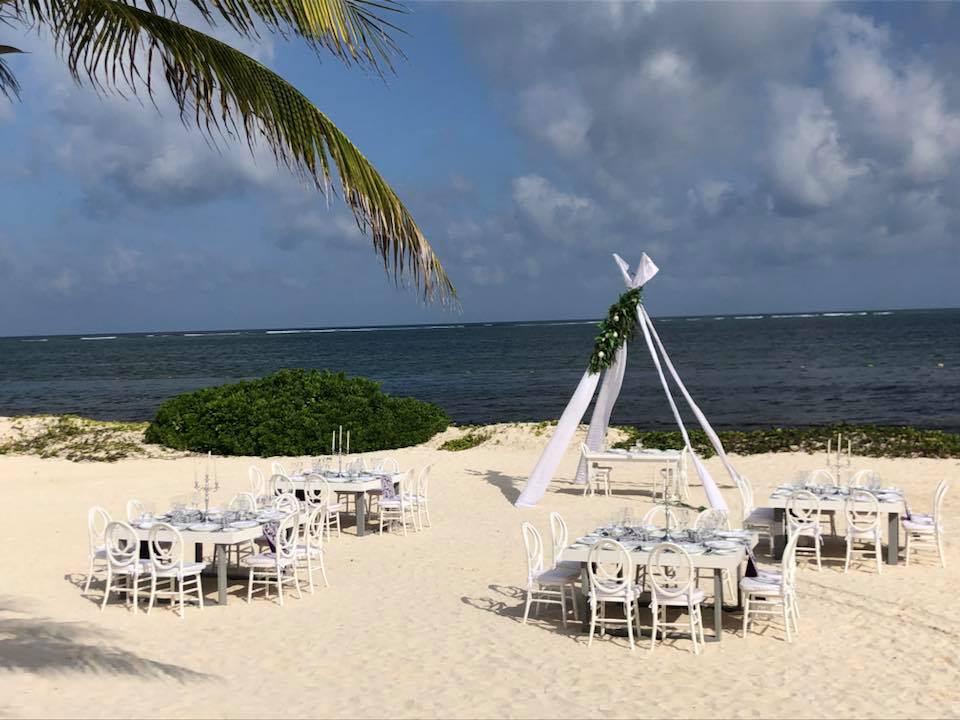 A reception setup at Breathless Riviera Cancun.
Dreams Tulum
"One word, fantastic! Everything about Dreams Tulum was great. We got caught in a quick sun shower that we thought would ruin our day, but we turned around and they had umbrellas at different areas for all of the guests so they could still enjoy the property. Their new wedding venues; the sky terrace and the secret garden were amazing. Looking out of the lobby and seeing such a lush walkway leading to the ocean was breathtaking, even in the rain!"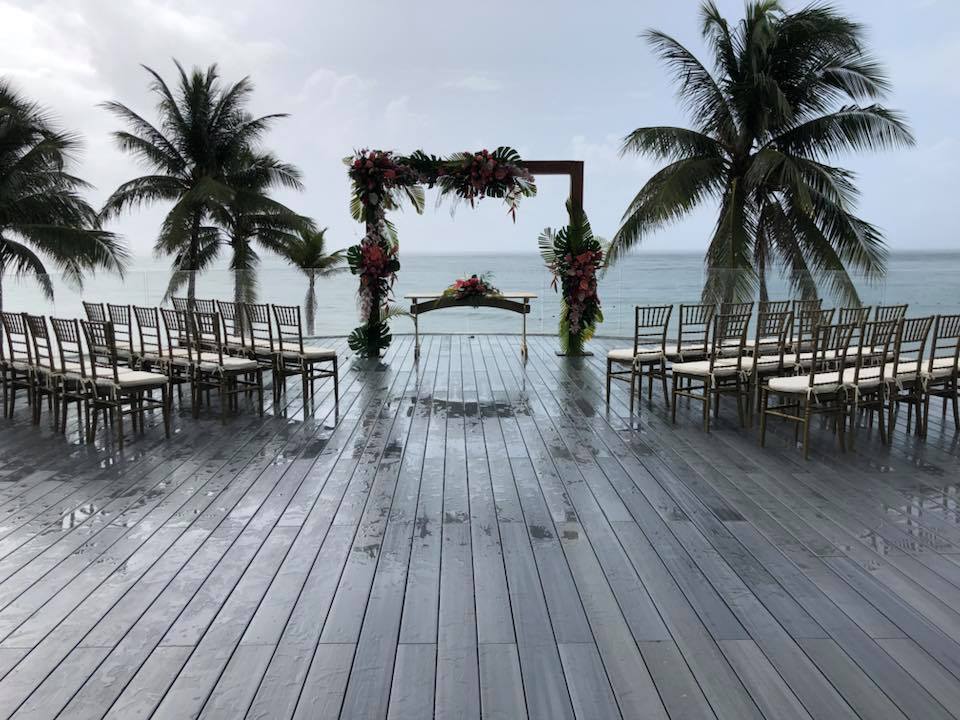 The new Sky Terrace at Dreams Tulum
Secrets Maroma Beach
"Being at Secrets Maroma Beach just made me you feel refreshed. From the hammocks hanging all over the resort to the relaxing scent of the spa, there was not one area in this adults-only oasis that I felt over or underwhelmed."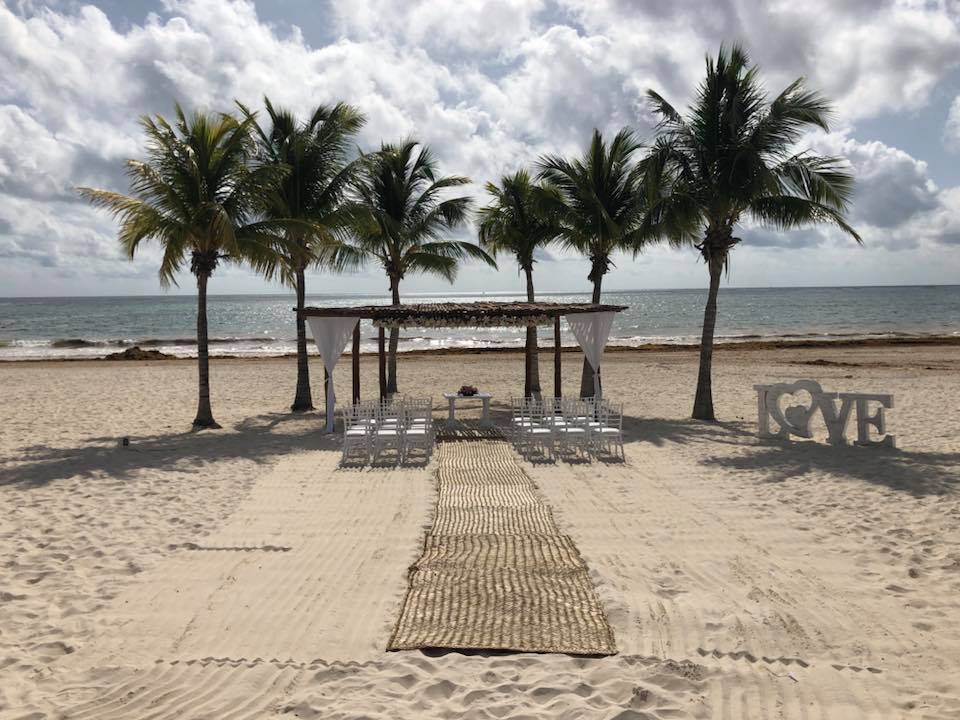 The beautiful beach wedding setup at Secrets Maroma Beach
Ocean Coral and Turquesa
"The Ocean Coral and Turquesa was a crowd pleaser! The architecture was fresh and modern yet colonial and traditional, all at the same time. Their lobby terrace ceremony venue had a spectacular view of the ocean. They had so many venues to choose from for ceremonies and receptions, and they were all beautiful."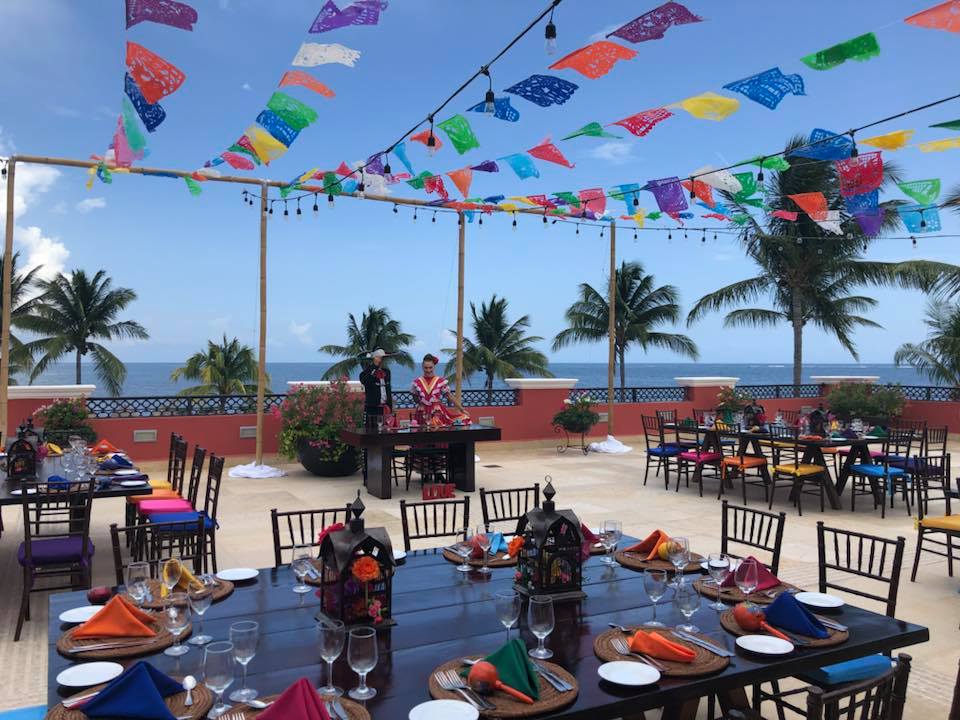 A festive reception setup at Ocean Coral and Turquesa.
RIU Playacar
"The RIU Playacar is such a hidden gem! The design elements are so fresh, and from the lobby, you can see straight down to the ocean. There were even cute little animals running around the property. This is a perfect resort for multigenerational weddings."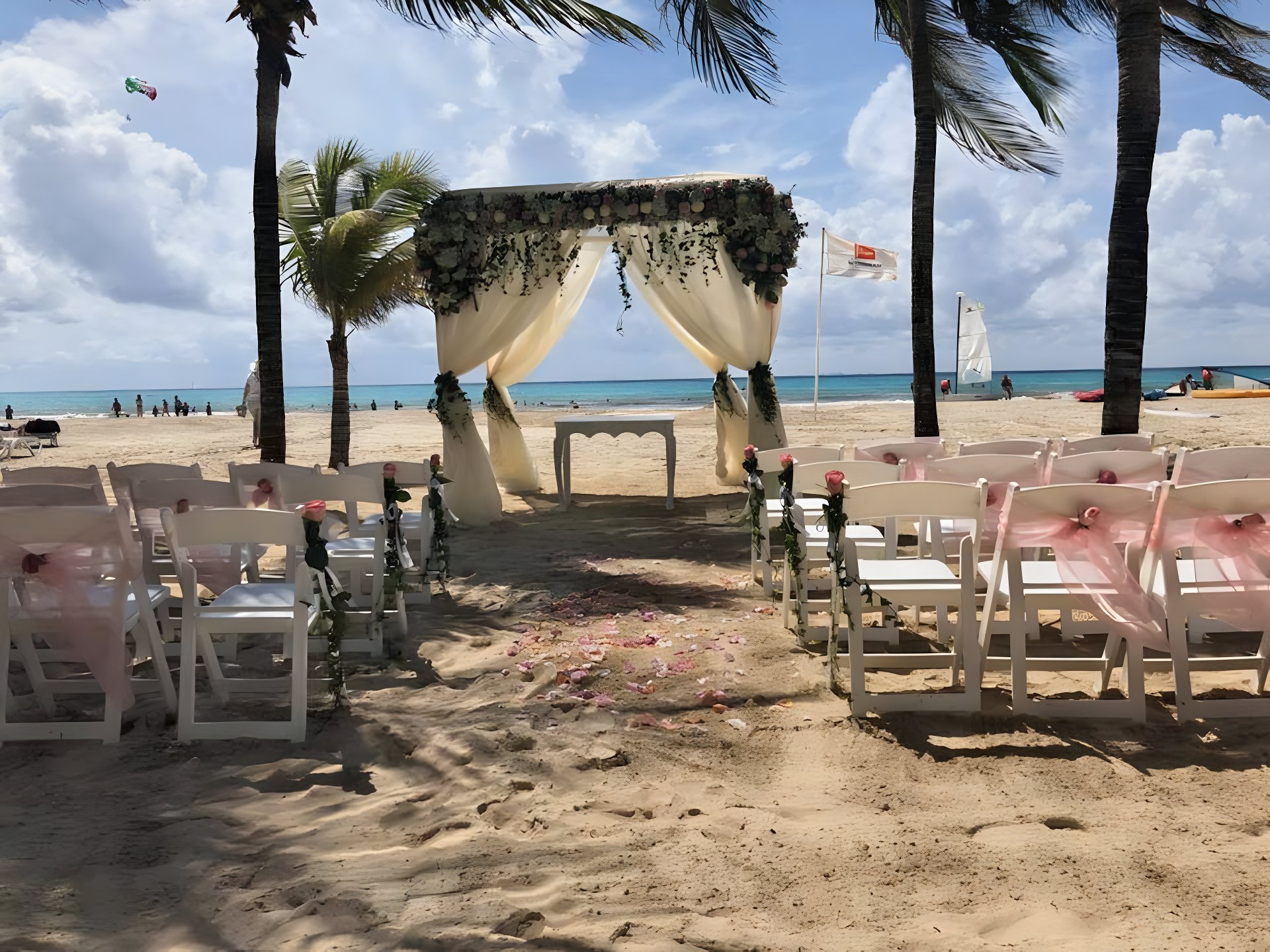 A beautiful beach setup at RIU Playacar.
Dreams Riviera Cancun
"Talk about a beautiful resort, we actually stayed here for a night due to a flight cancellation (it happens to agents too). Being able to see the ocean from so many of their wedding venues was awesome. The Dreams staff really make you feel like you're at home even though you're in another country. The food was delicious, we ended up having a private dinner in the wine cellar, and would highly recommend it for small private dinner receptions or dinner rehearsals."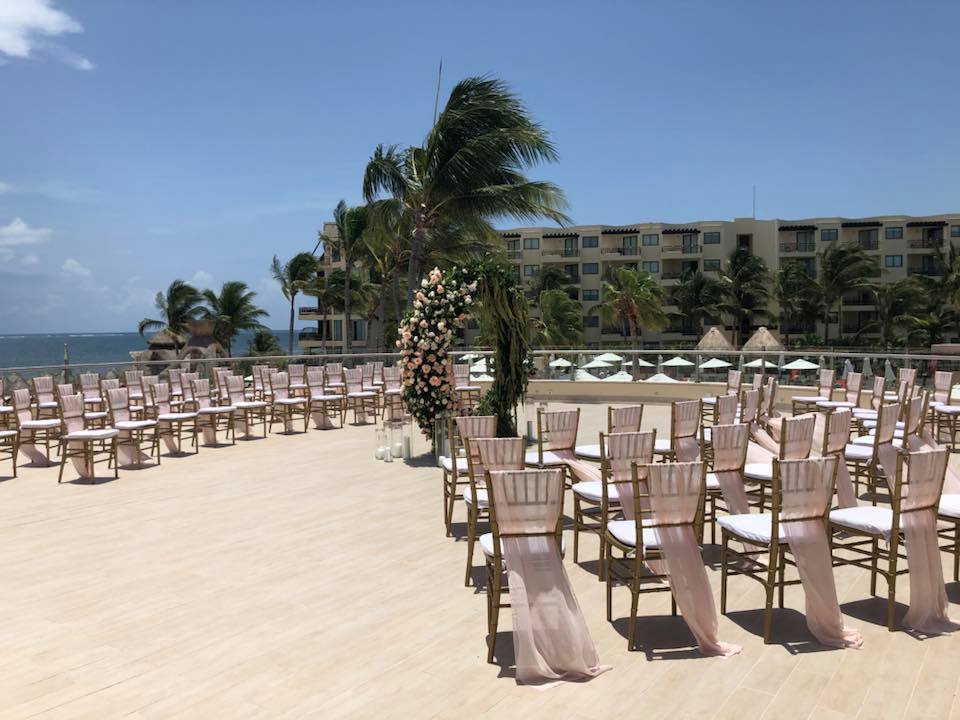 The Sky Terrace at Dreams Riviera Cancun
Ready to book your trip to Mexico? Click the button below to explore more resorts in the Riviera Maya!