We're hard at work on the next Vlog Episode for our FREE Destination Wedding Contest! We're receiving submissions from all over the country with hopeful couples trying to win the opportunity of a lifetime. All you have to do to enter is submit a short video no longer than five minutes in length answering these three questions:
What is your story?
What excites you most about a destination wedding?
What would it mean to you if you won?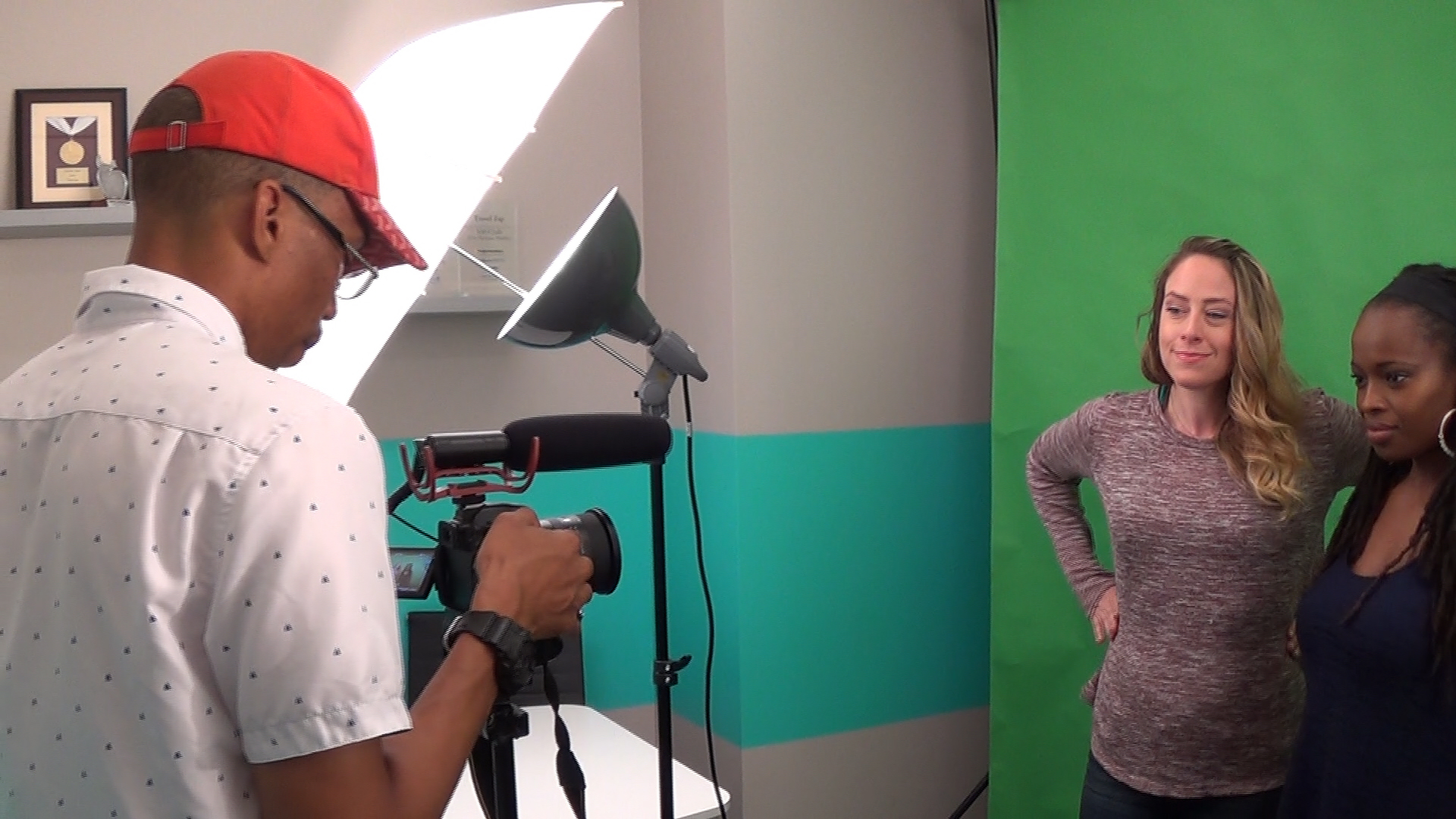 With our contest, we've also introduced our Destify Experts, Charm, and Merissa, who are giving you the inside scoop on the contest, and highlighting many of the beautiful Royalton Luxury Resorts you can choose from if you're the winner.
Our next episode airs in September, and filming just wrapped! What can you expect from the video? You can expect featured spotlights for some of our contestant videos, a behind-the-scenes look at Destify headquarters, and much more! Plus, there's even an interview with our July early-submission winners Oscar and Yessenia, who won $500 just for entering! These contests may continue throughout the submission period, with the next $500 chance ending TODAY AUGUST 31st!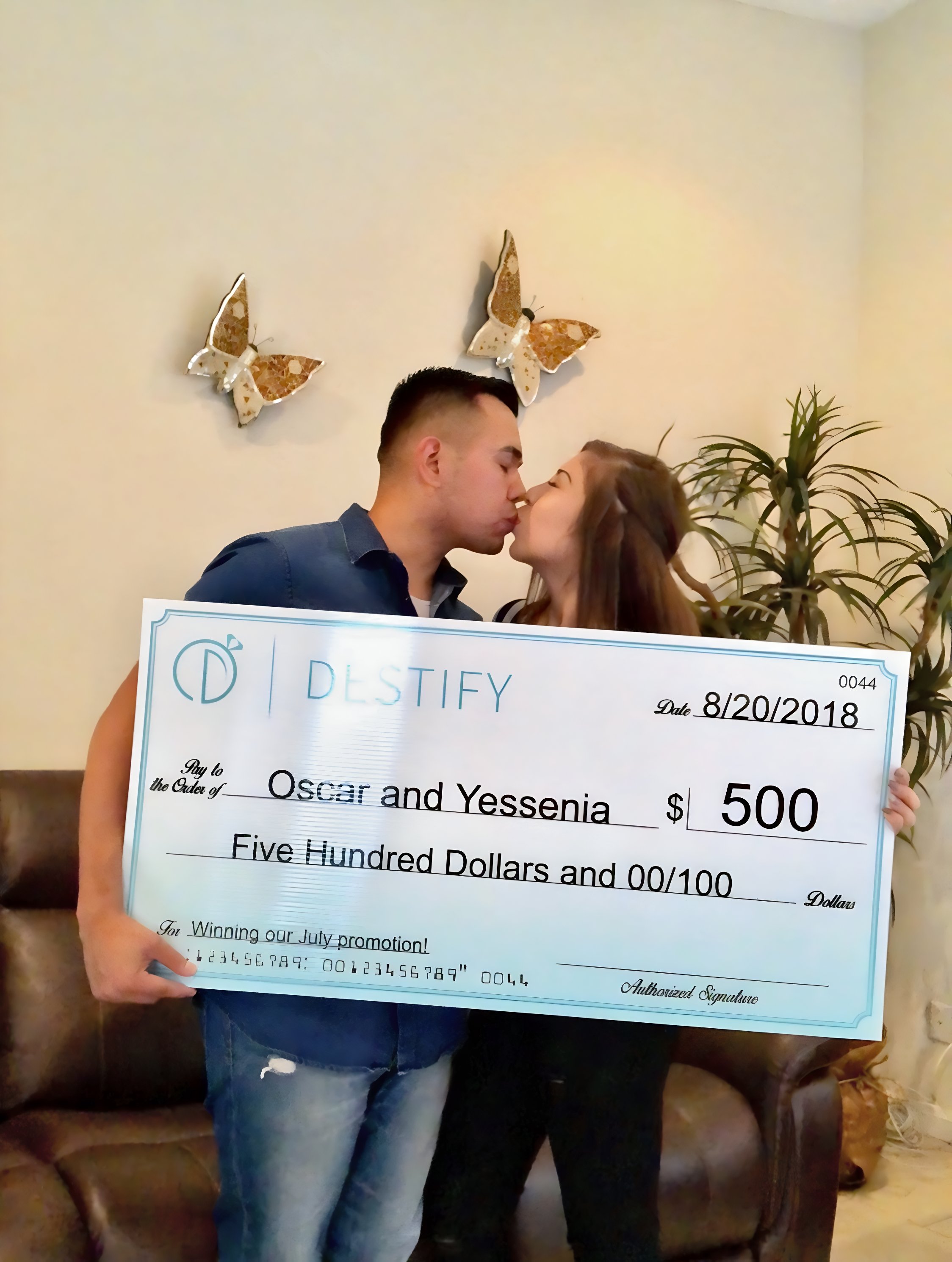 Oscar and Yessenia, our July early-submission $500 winners!
So what are you waiting for? Enter today!