Weddings are a celebration, and what better way to raise a glass to new beginnings than having the perfect bar service for your wedding? We'll dive into the options from open bars to signature cocktails, and explore how to blend ceremony traditions like toasts with the more casual vibe of your reception.
Wondering about the average cost of bar service for weddings or how to make your drink menu unforgettable? Read on!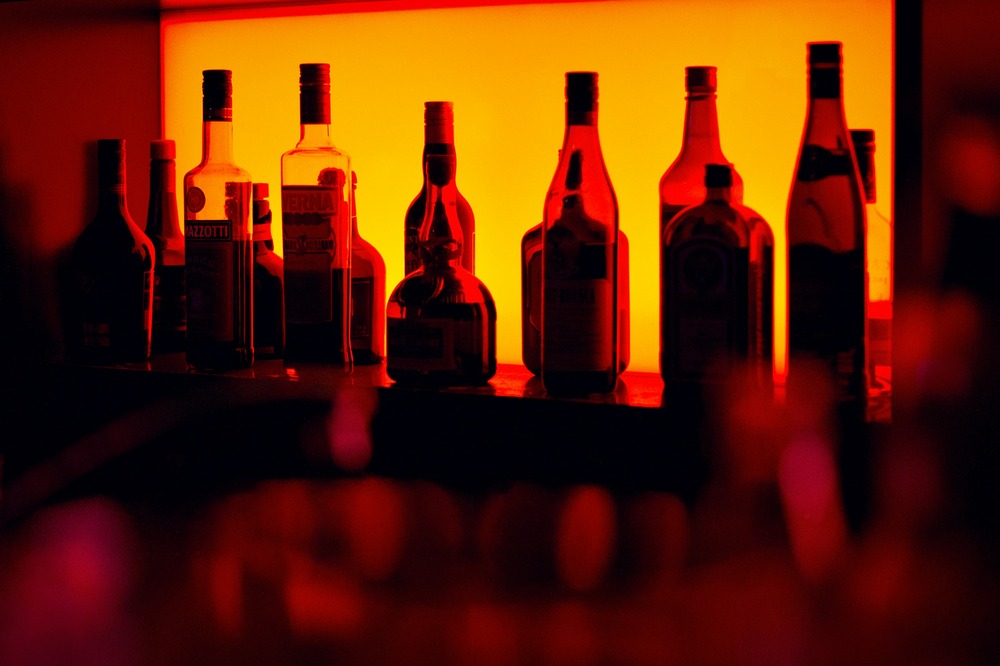 The Rise of the Open Bar
Let's face it: everyone loves an open bar. It's the ultimate expression of generosity and festivity, where guests can sip on their drinks of choice without worrying about the tab. Open bars are especially a hit during the cocktail hour, setting the mood right before the reception kicks off. Resorts like Secrets and Dreams offer comprehensive bar services for weddings, complete with trained bartenders who can whip up anything from classic martinis to elaborate mojitos.
How Much Does a Bar Service for a Destination Wedding Cost?
Open bars typically come in two forms: bar packages or pricing by consumption. Bar packages charge a fixed price per adult guest, which is great for groups who enjoy their spirits. Pricing by consumption, on the other hand, tallies the number of drinks consumed, allowing you to pay for exactly what was used.
Of course, with our favorite resorts, your drinks come included in your wedding package! Either way, a detailed conversation with your resort or venue can help you tailor the bar service for wedding festivities that align with your budget.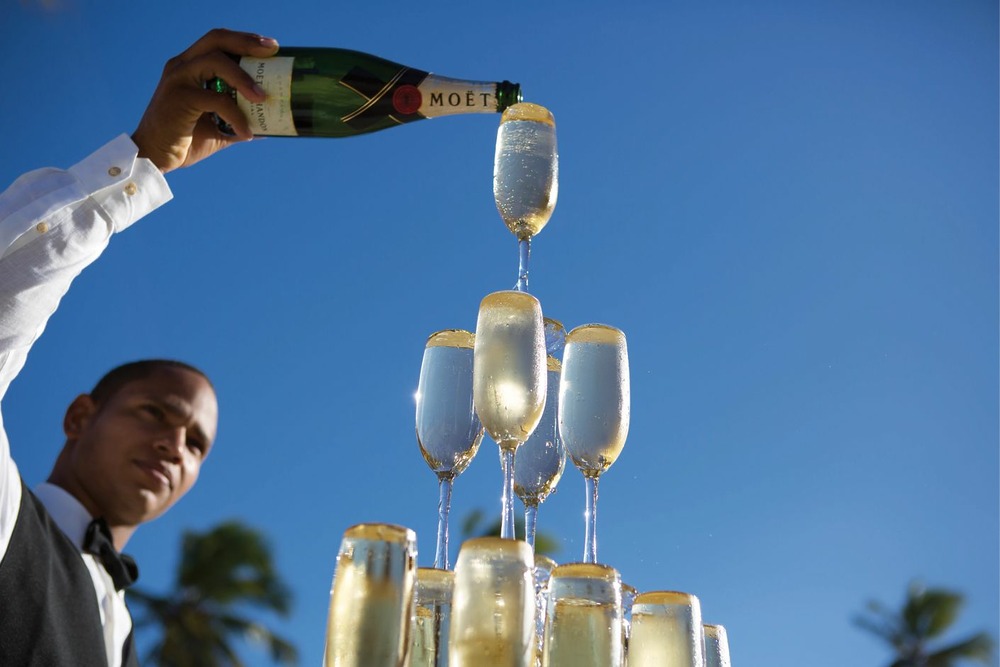 Elevate Your Experience with Professional Bartenders
Now that we've delved into the lush world of open bars, let's talk about the unsung heroes who make the magic happen: Bartenders! The kind of bartenders you choose can drastically elevate the entire experience of your bar service for weddings. And let's be honest, who wouldn't want a cocktail expert who can whip up drinks that are as pleasing to the eye as they are to the taste buds?
Licensed Bartenders
For starters, having a licensed bartender is not just an excellent choice, but often a requirement for many venues and even some destinations. These professionals know how to serve and manage alcohol responsibly. If you're hosting your wedding at a high-end resort, such as Dreams or Royalton, these venues typically include licensed bartenders in their wedding packages.
Mixologists
For couples looking for a more customized and creative drink experience, hiring a mixologist might be the right move. Mixologists specialize in creating unique, tailored cocktails that can align with your wedding's theme, your favorite ingredients, or even your love story!
The Art of Signature Cocktails
Imagine having a drink specially crafted to commemorate your love story. Signature cocktails are the perfect avenue for personalization and creativity. Perhaps you want to recall the mojitos you had on your first vacation together, or maybe you're a fan of whiskey and want a cocktail that reflects that love. Check out this article by Cosmopolitan on how to choose your signature cocktail.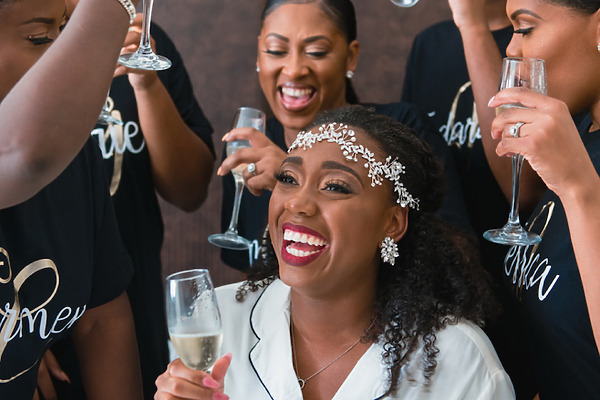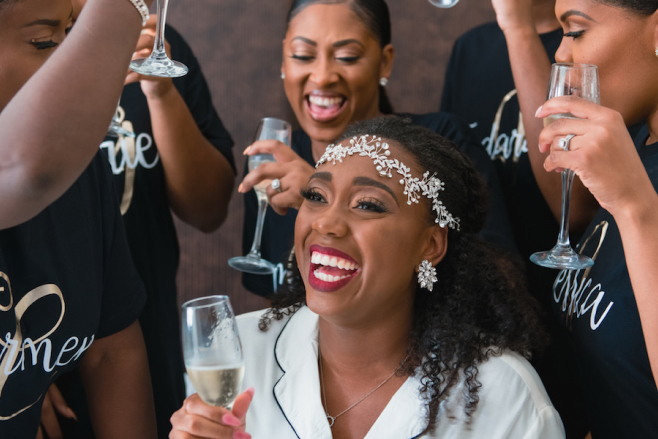 Wine and Beer: Simple Yet Sophisticated
For those who prefer the classic comforts of wine and beer, there's no need to feel left out. A well-curated selection can bring as much joy as a full-fledged bar, especially when paired with the right cuisine. Venues like Iberostar and Playa offer extensive wine lists and local craft beers that can be integrated into your bar service for wedding celebrations. It's a great option for daytime weddings or more intimate settings.
A Dry Bar for a Sober Celebration
Whether it's due to cultural, religious reasons, or personal preference, opting for a dry bar can be just as delightful. Many resorts like Zoetry and Sunscape offer a range of sophisticated non-alcoholic options, from fresh fruit mocktails to herbal infusions, ensuring that all guests feel included in the celebration.
From Grain to Grapes and the Experts in Between
So, are you ready to raise your glass to a perfectly planned wedding celebration in any location? Whether it's the free-flowing fun of an open bar, the tailored touch of signature cocktails, or the comforting simplicity of wine and beer, the choice is yours. 
Why not contact Destify to bring your dream wedding bar to life? Cheers to new beginnings!