They say to never judge a book by its cover. Well, we're here and happy to report that sentiment reigns true with destination weddings. We don't blame the misconception though. An extravagant wedding week or weekend at a five-star luxury resort in the tropics? It's easy to assume that there's a whole bunch of dollar signs attached to that experience.
However, after years of delivering affordable destination weddings to thousands of happy couples, we can comfortably assure you that international ceremonies are, alas, not more expensive than domestic weddings. It's the opposite, in fact. Come along and discover why destination weddings are both inexpensive and superior to US matrimonies.
How Much Does it Cost to Have a Destination Wedding?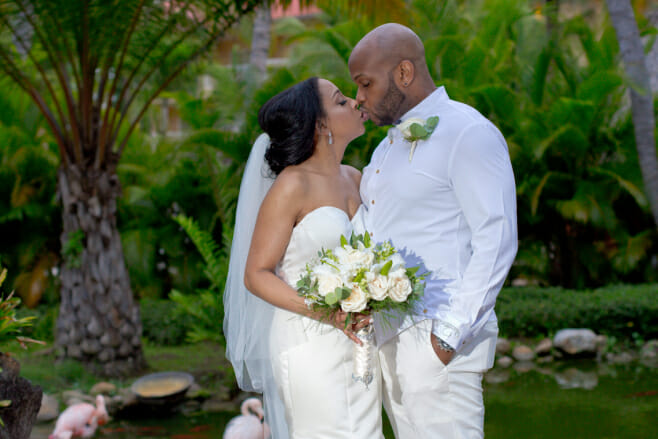 Destination weddings vary in price according to your budget. However, a smaller budget doesn't mean that you miss out on elegant amenities or add-ons. It makes sense to think that the more you include on the bill, the more expensive the cost. But it's important to realize that you can still host an unforgettable wedding without reaching deeper into your pockets.
While some budget-friendly options might not include some preferred add-ons, you're still celebrating in a tropical paradise with friends and family. The only real contrast occurs with how much you're willing to upgrade and include. With that being said, let's discover the cost comparison between destination weddings and traditional US weddings, and where you can find affordable all-inclusive packages:

Numbers don't lie. Yes, US-based weddings offer some kind of convenience when it comes to travel and proximity for you and your guests. However, you're stuck paying inflated rates for wedding venues that are:
Not all-inclusive
Not guaranteed to provide lodging
Not as beautiful as a tropical setting (sorry, we're a tad bit biased)
Limited in ceremony space options
Smaller Guest Lists (with a twist)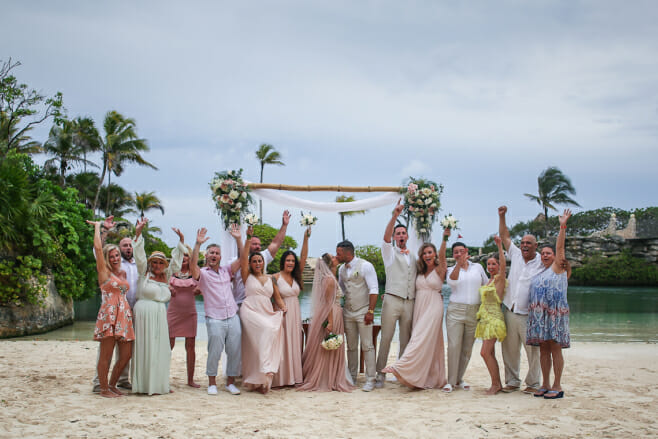 Before we go any further, it's important to remember that not everyone will be able to attend your destination wedding. Which is a good thing! Obviously, we'd all prefer to see a good portion of "Yes"s on the RSVP list. But an essential aspect to note is that it's ultimately up to you whether or not to pay for your guests' airfare and accommodations.
No pressure. No really! You are more than welcome to pay for your friends' and family's hotel and airfare, but are not required to. If you have the money, great! If not, don't feel obligated to scrape the bank account. Generally, however, a smaller guest list is both more affordable and easy to keep track of when it comes to weekend-of events and activities.
Here's the twist: via Destify's planning services, the more guests who book suites, the more money you get back!
All-Inclusive Destination Wedding Packages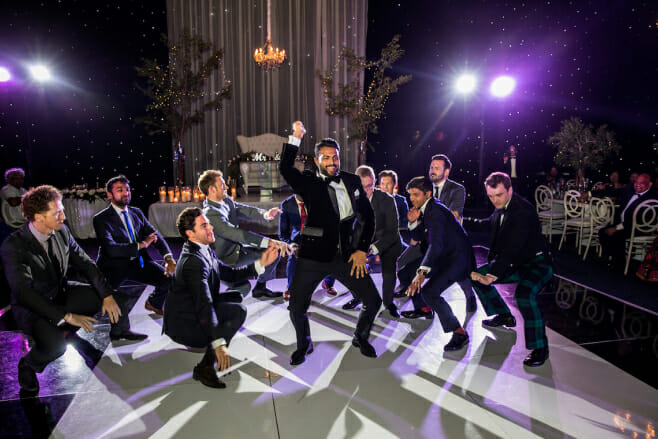 The biggest advantage of all-inclusive wedding packages is that they are incredibly simple to plan and secure. Everything is taken care of for you, including catering, decorating, and even transportation, so you don't have to do much.
You can also feel assured that you will not be surprised by unexpected fees. With an all-inclusive wedding package, the price is usually fixed, so there are no unpleasant surprises on the big day. Many couples fall head over heels for these types of vacations because they relieve tension and give them one less thing to worry about.
Affordable Luxury Wedding Resorts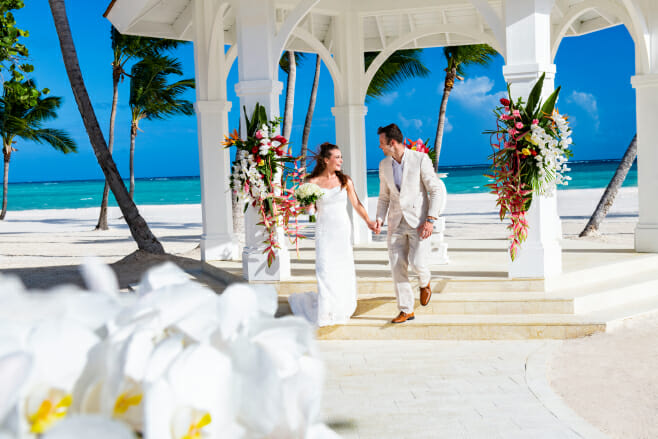 Every elegant destination wedding deserves the five-star treatment. Let's face it, no one wants to spend more money than they have to on their wedding. Lucky for us all, the following affordable destination wedding resorts hear you loud and clear, and ensure that you receive high-end elegance at budget-friendly costs:
Majestic Elegance Costa Mujeres
Royalton Riviera Cancun
Grand Palladium Jamaica
Hyatt Ziva Cap Cana
Simply put, destination weddings can be pretty cheap. Along with our above recommendations, we suggest this next essential step: research, research, research. Everyone's wedding week is different, make sure to find the right destination and add-ons that fit your budget. With complimentary packages and elegant amenities available for all, let your imagination run wild without worrying about your wallet.