American Airlines, one of the largest airlines in the United States, has recently announced its plans to introduce more Caribbean flights, specifically to the stunning island of St. Maarten direct from Miami. This decision comes as welcome news for travel enthusiasts and vacationers looking for a tropical getaway or to host their destination wedding on the harder-to-get-to island.
St. Maarten, located in the Caribbean Sea, is known for its pristine beaches, turquoise waters, and vibrant culture. It has long been a favorite destination for tourists from all around the world. With American Airlines expanding its routes to this island paradise, exploring St. Maarten's beauty and charm has become even more accessible.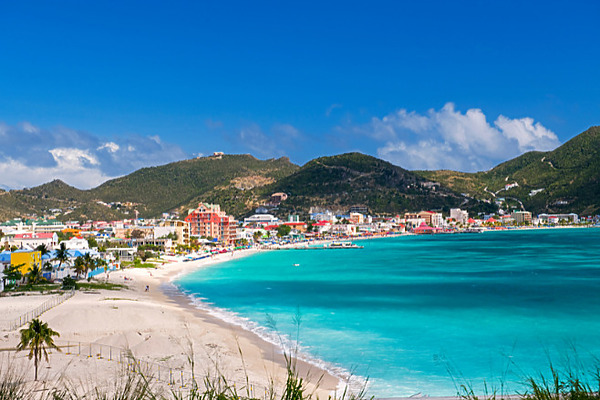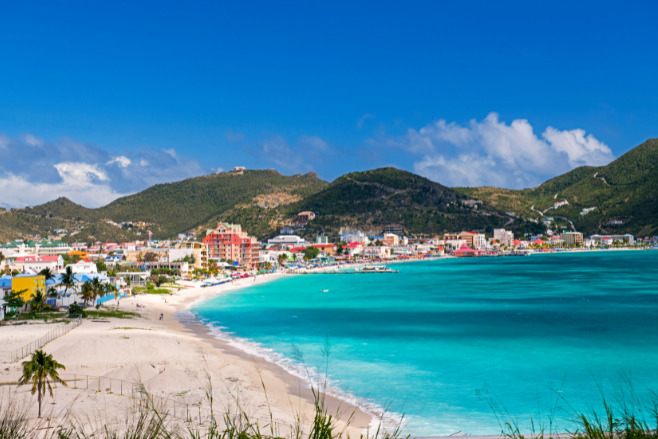 This introduction of more flights to St. Maarten by American Airlines aims to meet the increasing demand for travel to this breathtaking Caribbean destination. The airline has recognized the allure of St. Maarten and aims to provide its passengers with more options to reach this picturesque island.
By expanding its services, American Airlines not only benefits travelers but also helps boost the local economy of St. Maarten. More flights mean more tourists, leading to increased revenue for hotels, restaurants, and other businesses on the island. This collaboration between American Airlines and St. Maarten creates a win-win situation for both parties involved.
Additionally, this move highlights American Airlines' commitment to offering a diverse range of destinations to its customers. With St. Maarten being a sought-after location for vacationers, American Airlines acknowledges the appeal of this Caribbean gem and seeks to provide travelers with convenient and reliable transportation options.
Where Should You Stay for Your St. Maarten Destination Wedding?
How about an adults-only luxury resort? Secrets St. Martin is a breathtaking and luxurious destination for couples looking to have their dream wedding. Secrets St. Martin is a stunning destination for couples looking to have their dream wedding. With its breathtaking beachfront location and luxurious amenities, it offers the perfect setting for a romantic and intimate celebration.
St. Martin Weddings

Here's a tasting menu of some of Secrets St. Martin's finest offerings, from a secluded seaside perfect for picturesque wedding photos, to some of the most satisfactory gourmet eats in the world

Secrets St. Martin:

Read more

Venues: 3
Adults-Only
30 Minutes

Package Costs:

$

999

–

$

3,799
The resort boasts a variety of wedding packages, including both traditional and unique options, ensuring that every couple can find the perfect package to suit their preferences and style. One of the highlights of having a destination wedding at Secrets St. Martin is the unparalleled natural beauty that surrounds the resort. Imagine exchanging vows against a backdrop of crystal-clear turquoise waters, powdery white sand, and swaying palm trees.
The resort's wedding planners are dedicated to providing personalized service and attention to detail, ensuring that every aspect of your big day is taken care of. From the ceremony setup to the reception décor and catering, they will work closely with you to create a magical experience that exceeds your expectations.
Ready to Fly?
This development is particularly exciting for American Airlines' frequent fliers, as it opens up new opportunities to explore and experience the magic of St. Maarten. Whether it's relaxing on the island's idyllic beaches, indulging in local cuisine, or exploring the vibrant nightlife, American Airlines' increased flights to St. Maarten provide a gateway to unforgettable memories and one-of-a-kind destination wedding experiences.
As American Airlines expands its routes and introduces more flights to St. Maarten, travelers can look forward to seamless travel experiences, connectivity, and the chance to bask in the unparalleled beauty of this Caribbean paradise. With American Airlines as a reliable partner in travel, the enchanting island of St. Maarten is just a flight away for those seeking an unforgettable vacation.
Ready to begin planning your own romantic journey to St. Martin? Contact us today and bring your destination wedding vision to life.