Aaron and Carina's wedding in Costa Rica featured a stunning ceremony at the Dreams Las Mareas resort, along the Pacific Coast. The Destify Couple originally met in Colorado, and Aaron proposed on a birthday trip of his to Niagra Falls. The couple knew they wanted their destination wedding in Costa Rica because it provided plenty of space for relaxation and adventure too.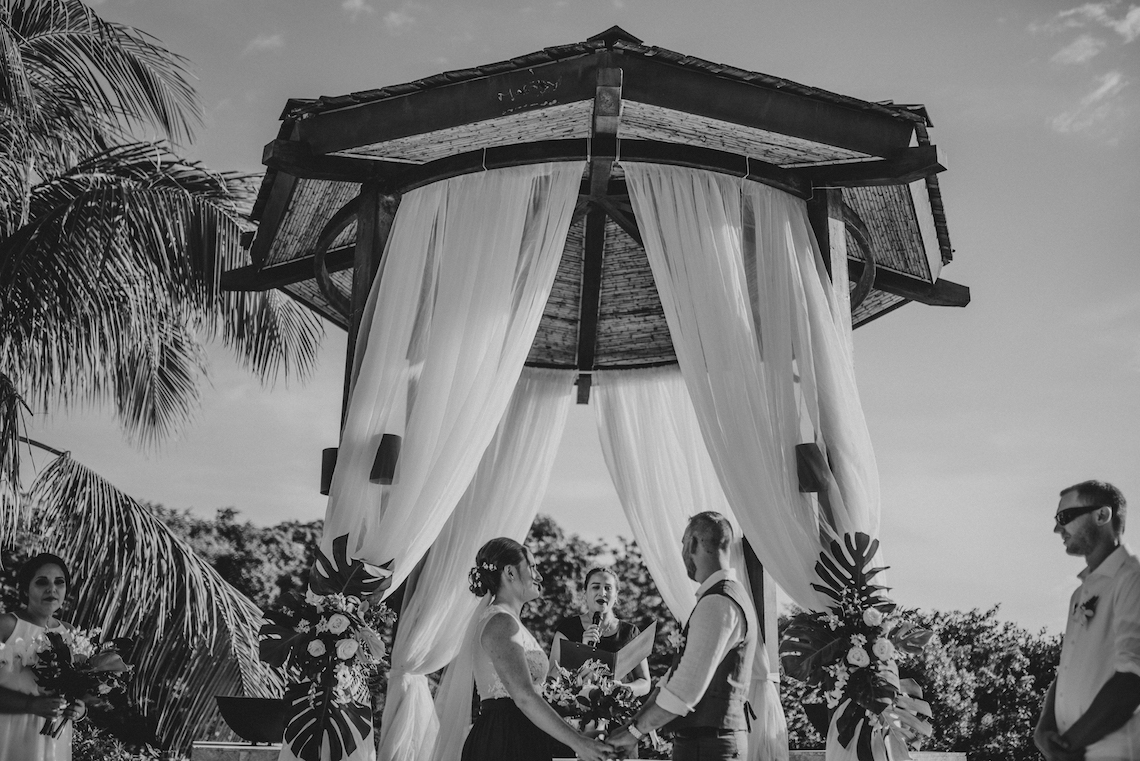 The couple chose the Dreams Las Mareas resort because it was family-friendly, and featured plenty to do for guests of any age. At night there are fire-dancer shows, set to great music. During a morning yoga session, Carina was enthralled by the butterflies flying around the treetops. The couple chose simple but elegant flowers and decor for their ceremony, all the better to frame the stunning surroundings.
The Dreams Las Mareas resort is situated on a remote outcropping of the Pacific Coast of Costa Rica. It has everything needed to keep wedding guests entertained, like nightly entertainment, delicious a-la-carte restaurants, and a gorgeous spa. Resting on El Jobo beach, each room features a private furnished balcony, and it's the only resort in Costa Rica to offer swim-out suites. The well-equipped wedding department is prepared to make your dreams come true, and the wedding ceremony venues range from two separate beachfronts to courtyards and beautiful terraces.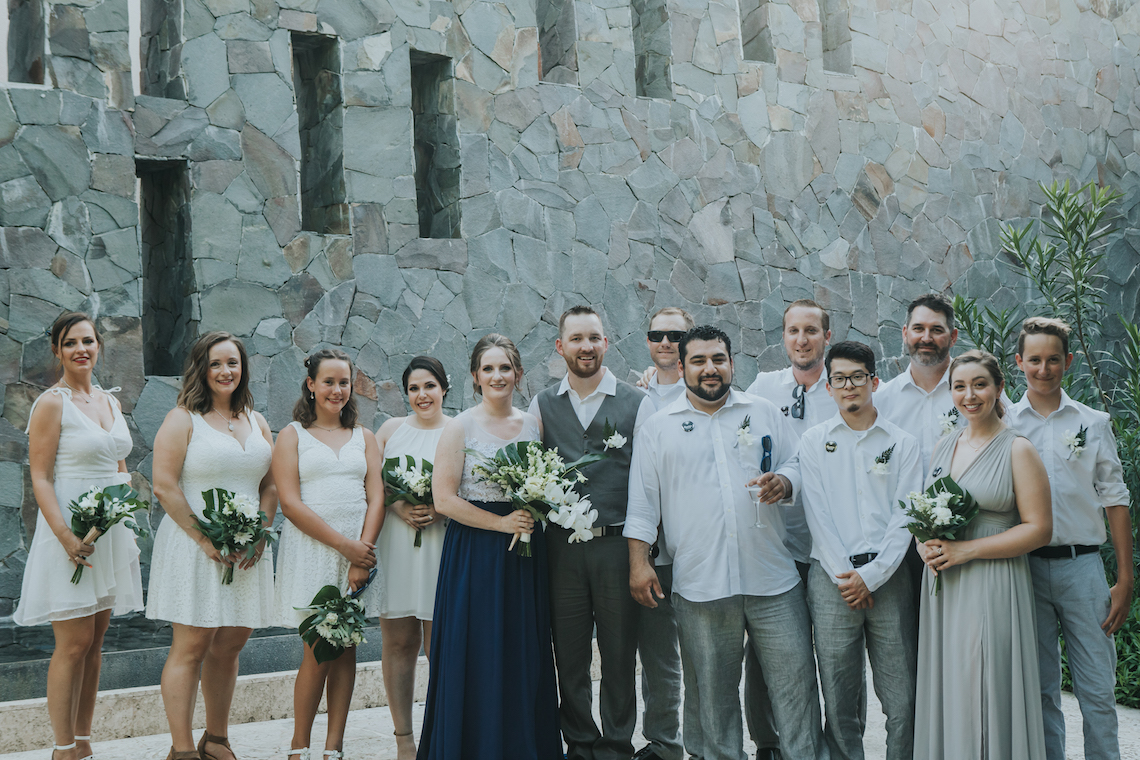 Aaron and Carina chose to get married on the poolside terrace, and after their private reception was held on another terrace featuring ocean views. It was the perfect place to capture the signature Costa Rican sunset. The couple even held a welcome dinner the night before, which utilized the impeccable service of the resort, and left everyone thoroughly impressed.
To see the full interview and more photos from Aaron and Carina's wedding at Dreams Las Mareas, follow the button below: