The day you tie the knot is one of the most important days of your life.
However, that unforgettable event is preceded by months of planning. Decisions to make range from what you'll wear, what day or time of the year you'd like to have your ceremony, to which excellent all-inclusive resort you'll be having your destination wedding at (you've come to the right place).
One of the most important decisions to make: your wedding venue choice. Wait, you say — a destination wedding venue can't be that important, can it?
It sure is! You and your partner are the main actors of your wedding day, but your venue is the stage!
Location, location, location. From the beach to the ballroom, there are many possible venue types to host the wedding of your dreams.
Let's take a look at some of our favorite destination wedding venue types!
A Beautiful Beach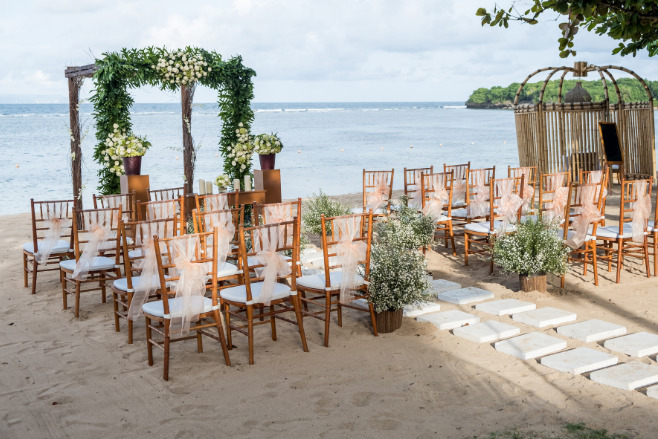 When people hear 'destination wedding,' the first thing that comes to mind is a powder sugar-white beach wedding. And rightly so! With locations like Mexico, Jamaica, and the Dominican Republic, ignoring the vast expanses of picturesque coastlines is an outright crime.
A beach venue promises a uniquely tropical wedding experience for the betrothed couple and their guests. With a warm Caribbean breeze like a gentle hug wafting through the ceremony, the sunlight gleaming off of the sky-blue waters — and you standing hand in hand with your soon-to-be spouse on a blanket of pearly sand — it's no wonder beach venues draw thousands of couples a year to their sandy shores. They simply feel magical. Plus, you can't get a better backdrop for unforgettable ceremony photos.
If you'd indulge us? We recommend Riu Playacar's Beach venue. Capable of hosting up to 100 of your guests, this locale sits atop Riviera Maya's Yucatan Peninsula, an enchanting strip of coastline home to many ancient Mayan archaeological sites.
Furthermore, this fabulous forum marries the local culture with the modern sophistication of the resort architecture to create a truly remarkable setting to host your dream beach wedding.
A Lush Garden Venue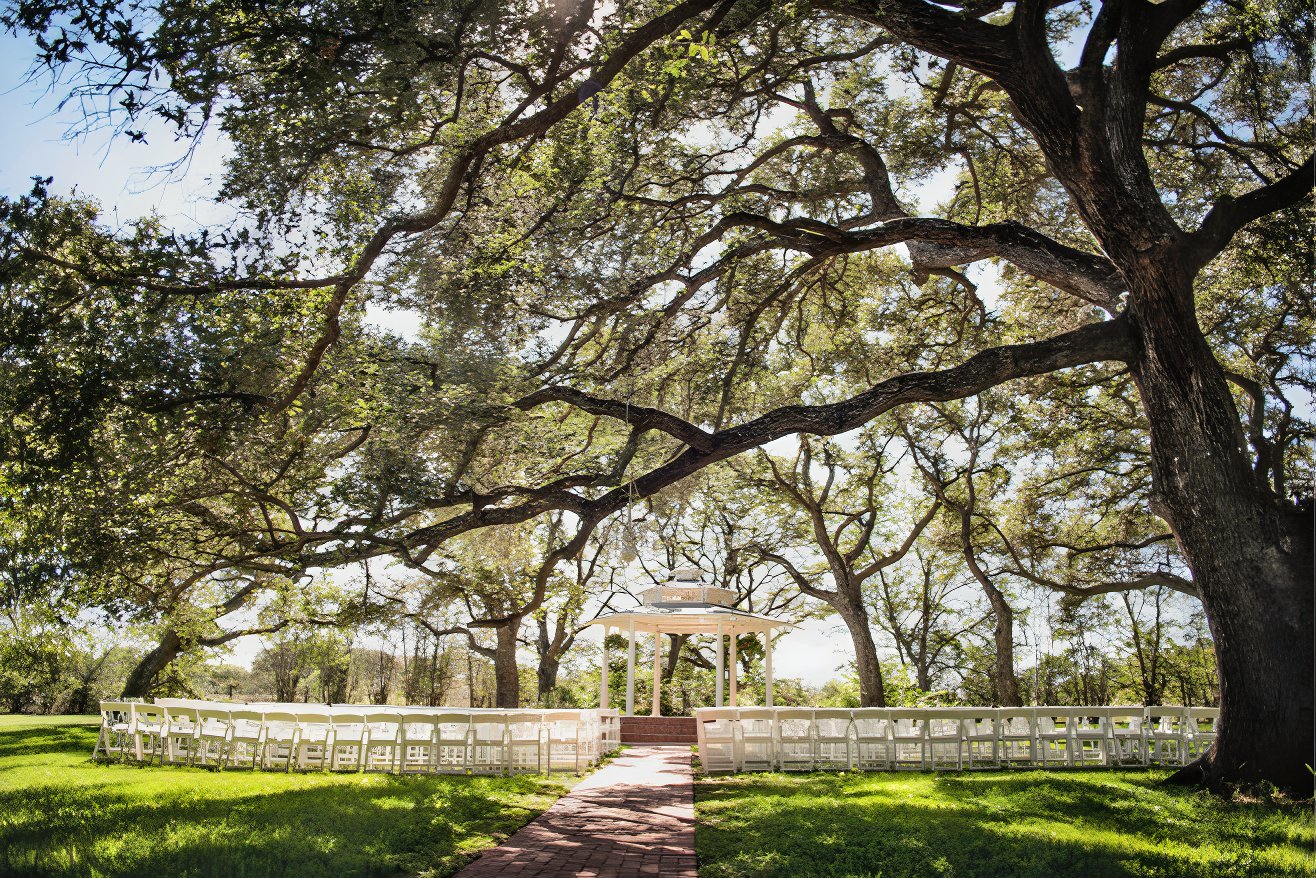 A verdant garden venue unfurls as the perfect environment for nature lovers to wed in tropical harmony.
Destify has partnered with several top brands in stunning natural wonderlands of leafy luxury, whether it be in any of the Caribbean Islands, Jamaica, Mexico, or the Dominican Republic.
Our inside scoop: book your special day in Mexico's Dreams Tulum for a real green beauty of a destination wedding venue. This extraordinary all-inclusive resort offers their Secret Garden Gazebo. This tucked-away nook of manicured grassland shrouded in the winding flora of Tulum's jungles is a natural splendor.
Furthermore, with the capacity to host up to 150 of your guests for your ceremony, reception, and cocktail hour, this floral marvel is sure to be the perfect garden for all nature lovers' happily-ever-afters to blossom.
A Stylish Gazebo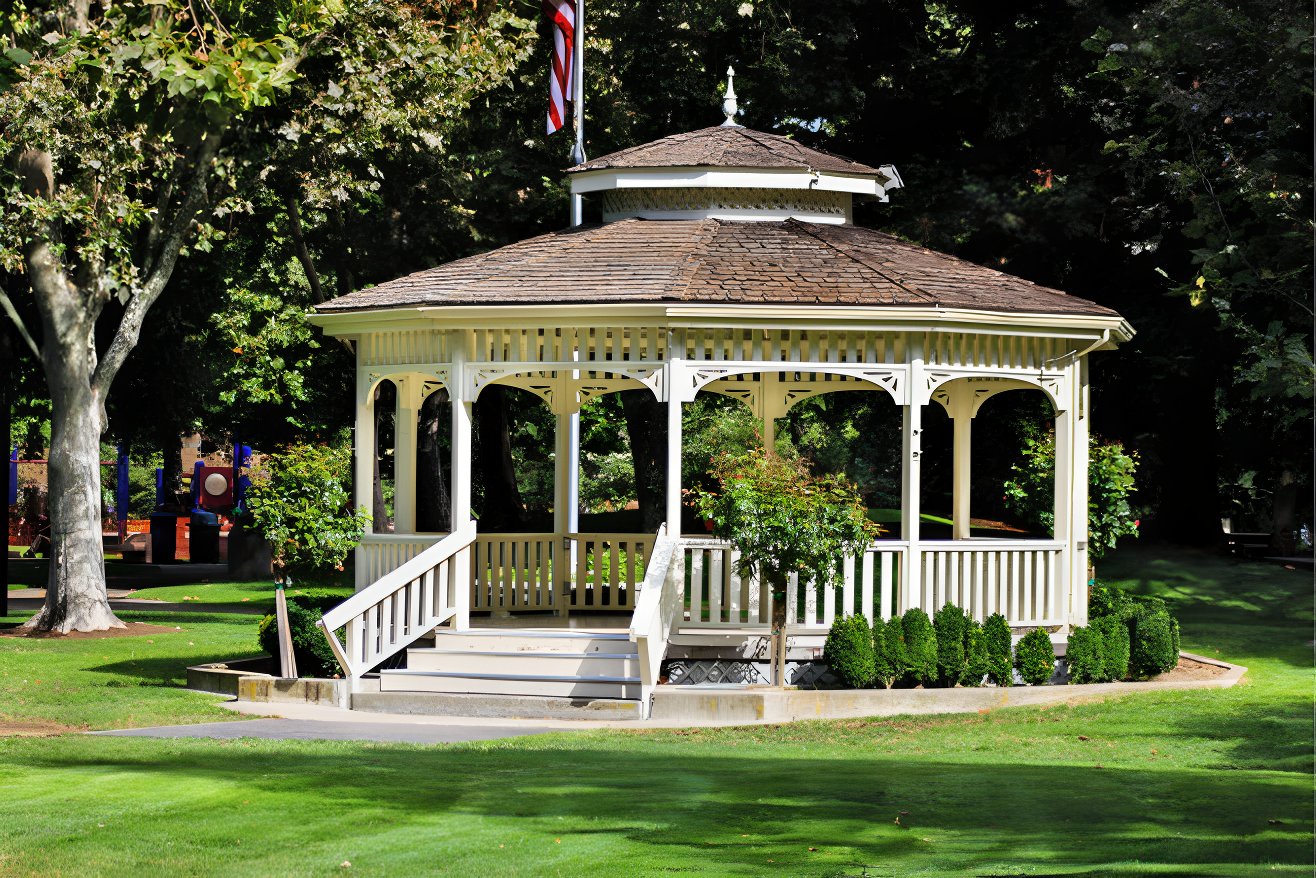 For something a little cozier and formal, gazebos and pavilions offer a tremendous formal platform to tie the knot in style. Quite literally, it's an elevated venue meant to convey symbolically and visually that your special day is just that, special!
Sunscape Puerto Vallarta offers one of the most striking gazebos out there. Sitting at the tip of a slim stretch of peninsula extending into the gauzy Caribbean Sea, this structure will stand as a one-of-a-kind monument to your special day.
A Scenic Rooftop View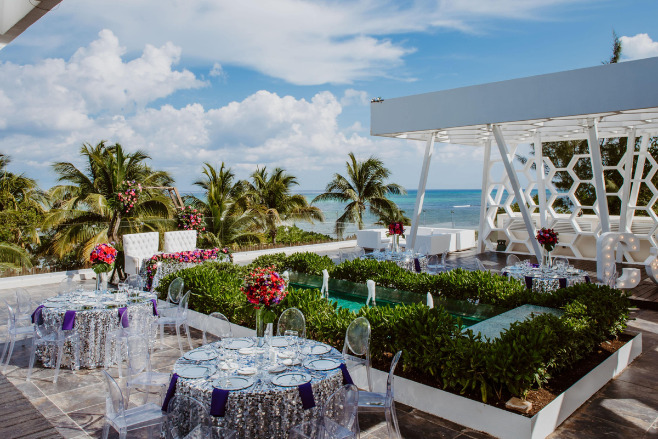 If you can't decide on that perfect picturesque backdrop to your 'I do's', why not rise above them all? With an eclectic mix of views of the cascading seaside, the flourishing vegetation, and the sweeping sky overhead, you can have it all with a scenic rooftop venue.
Named in honor of the Reggae legend, the Bob Marley Terrace at Montego Bay's Iberostar Rose Hall Beach resort offers a breathtaking view and an elegantly designed spot for your ceremony. By coordinating the time of your wedding with the resort's hard-working wedding coordinators, you and your loved ones will be toasting to you and your partner's eternal love as the brilliant sun sets below the Jamaican water's horizon.
An Ornate Chapel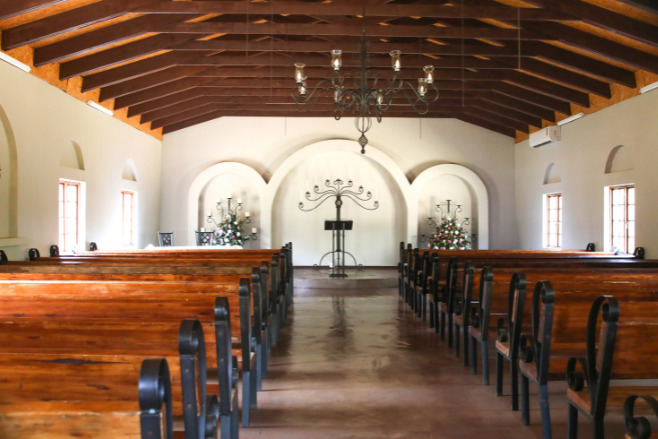 For those whose destination wedding day goes hand in hand with a religious ceremony, there are several incredible chapels available for you to immortalize your vows in.
Grand Palladium Costa Mujeres' Chapel is an ornate spectacle to behold. Known as Nuestra Señora del Rocío, roughly translated to 'Our Lady of the Dew,' this exquisite chapel's glass windows look out at the swaying trees flanking it on all sides, crafting a captivating blend of natural beauty and heavenly decor.
A Sweepingly Classy Ballroom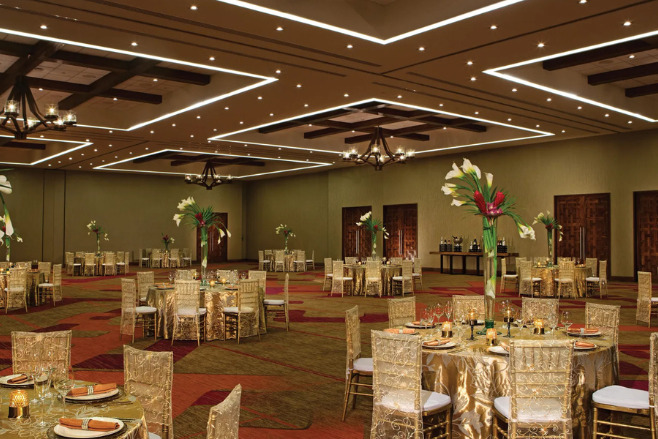 Elegant. Formal. Accommodating. Ballroom venues are ideal for those who want a classy, sophisticated air to their wedding, from the ceremony to the reception afterward.
Comfortably able to accommodate 350 guests, Secrets Playa Mujeres' Ballroom is an extravagantly designed space for large groups, comprehensive meals, and joyous dancing, an area Jay Gatsby himself would approve of.
A Taste of Something Truly Unique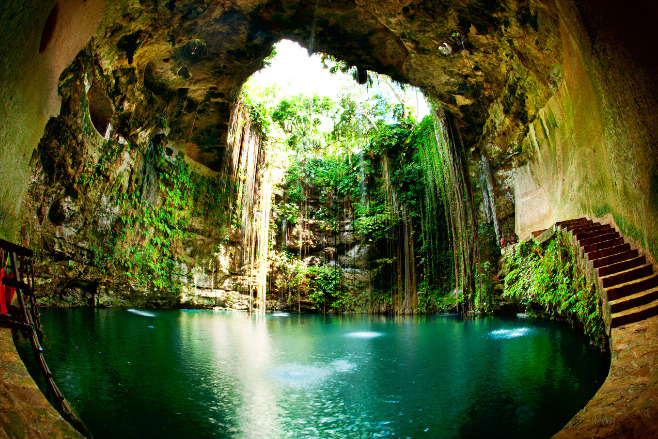 If nothing we've mentioned has tickled your fancy so far, there are a myriad of diverse and unique wedding venue options that don't fit into the categories listed above.
Sandos Caracol in Riviera Maya offers couples the distinctive option to be wed in a Cenote. A Cenote is an untamed aquatic cavern whose ceiling limestone has collapsed, opening up the translucent waters below to the vast open skies and tropical sunshine. Thought to be portals to the underworld to the ancient Mayans, these mystical dens offer the chance to tie the knot uniquely in a picture-perfect locale.
Alternatively, look no further than Hilton Rose Hall's Aqueducts for another superb destination wedding venue. Built in 1761, this ancient structure was used to bring water to the nearby sugar crops and mills. It still stands today as a landmark celebrating the storied history of Jamaica. For those who seek to connect with the local culture and history of their destination weddings home country, the choice to host your ceremony surrounded by these wizened structures cannot be more recommended.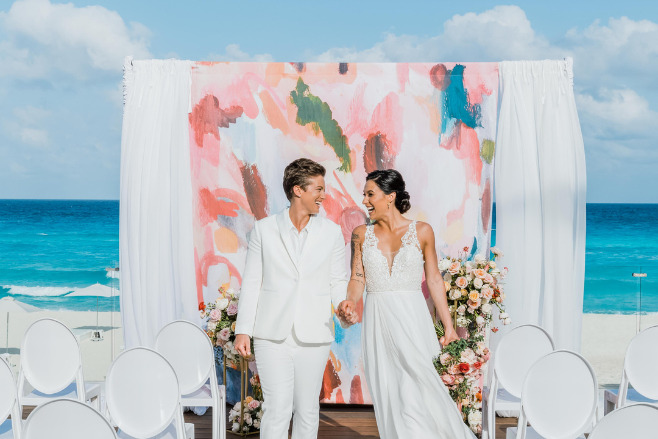 We've only just examined the tip of the iceberg of some of these amazing venues offered at our all-inclusive partner resorts. You've seen the sets and stages — get ready to put on the performance of a lifetime!
Ready to book the wedding of your dreams at a breathtaking location? Click the button below to view our Destify Top Resorts: