Planning Your Dream Destination Wedding
Planning a tropical wedding can be as exhilarating as it is overwhelming, given the myriad of destinations and resorts to sift through. One spot that's been catching the eye for couples seeking adults-only destination weddings is Secrets Akumal in the heart of Riviera Maya.
This review will highlight the resort's offerings, including everything from venue choices to special amenities. Our aim is to give you an unbiased look at weddings at Secrets Akumal, equipping you with all the information you need to decide if it's the right match for your big day. Let's dive in.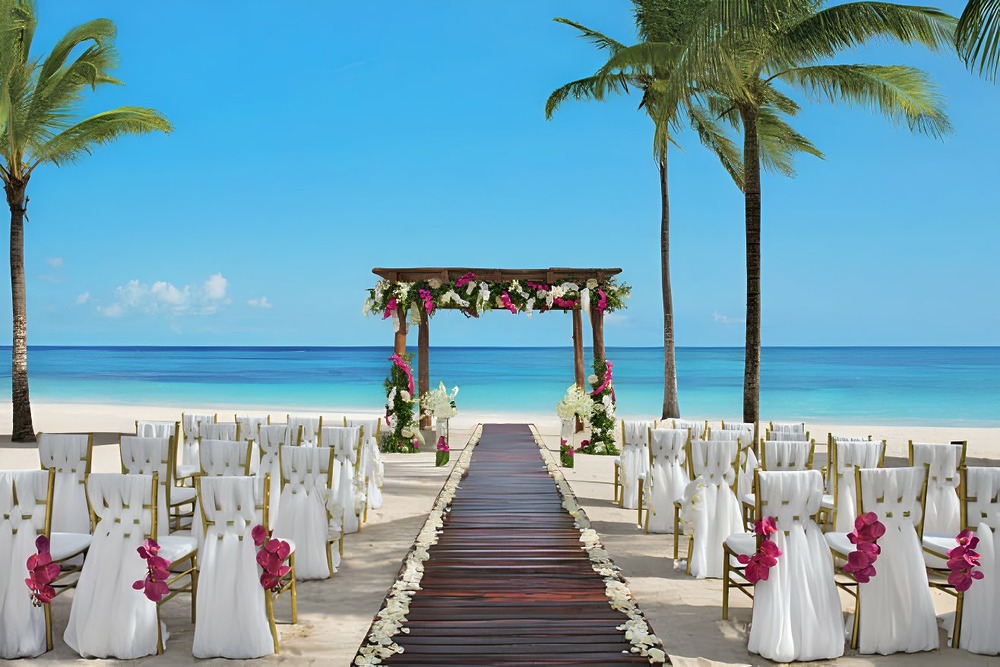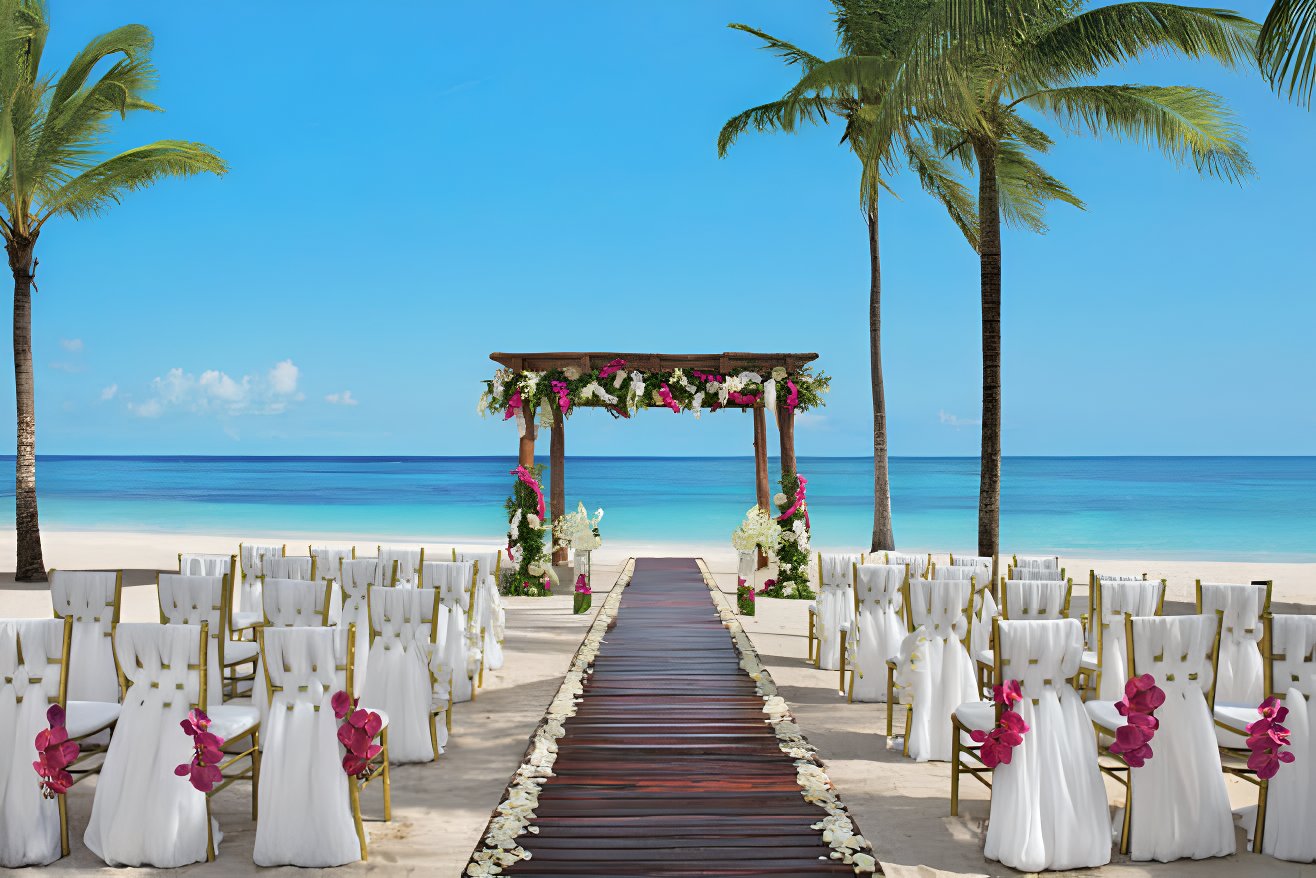 The Allure of Cancun Weddings
Cancun weddings are the epitome of tropical romance, offering sun-kissed beaches and vivid sunsets as a naturally spectacular backdrop. These luxurious events often come with an array of customizable options, from the decor to the menu, which means every couple can craft their own slice of paradise.
But among the many spots you could pick, weddings at Secrets Akumal stand out for their unique blend of elegance, butler room service, and nature-infused charm. It's not just another destination; it's an elevated experience that couples and their guests talk about long after the last dance.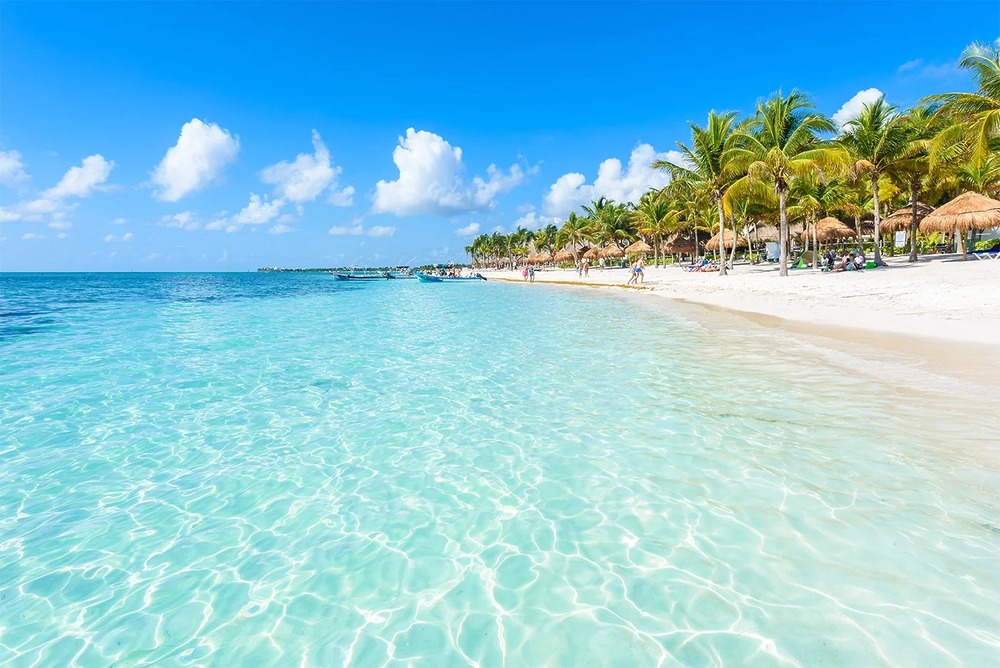 The Magical Locale
Secrets Akumal is nestled on Akumal Beach, one of Mexico's top-rated stretches of sand. Imagine exchanging vows with the sound of tranquil waves and the sight of the second-largest barrier reef in the world, just 150 meters off the shore. In fact, travel to Akumal and Playa del Carmen has only grown in the past year, making this area of Mexico one of the top-rated destinations of 2023.
The name "Akumal" itself means "place of the turtles," and it lives up to that name, offering a serene yet adventurous experience. Guests can swim with turtles, tropical fish, and rays right from the resort's beach. The natural setting complements any wedding theme, offering a plethora of photographic opportunities that capture the essence of Mexican weddings.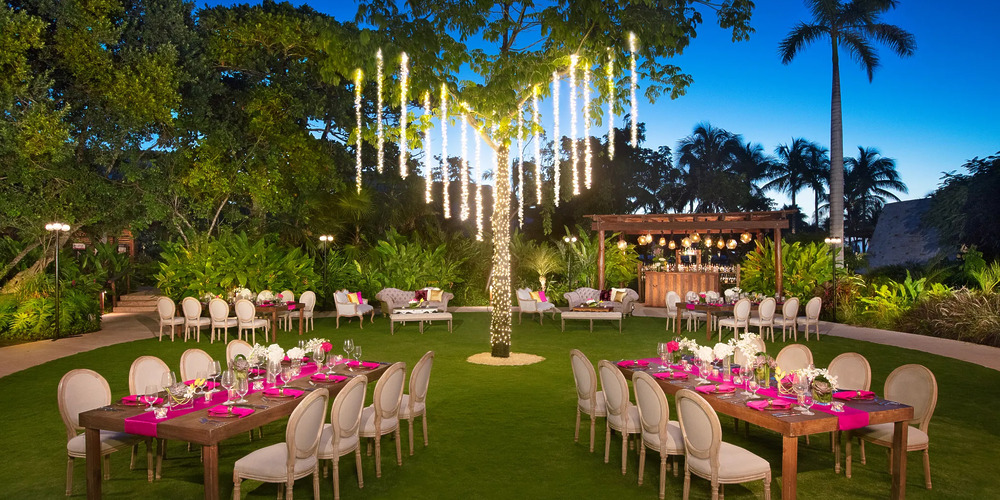 The Perfect Venue for Adults
One of the standout features of weddings at Secrets Akumal is its adults-only policy. This ensures that the romantic atmosphere is preserved, making it perfect for couples looking for a more serene and intimate setting.
Without the presence of young children, the resort truly becomes a haven for lovebirds, giving your wedding the undivided attention and mature ambiance it deserves. Not sure how to break an adults-only policy to your guests? Check out this Cosmopolitan blog for tips.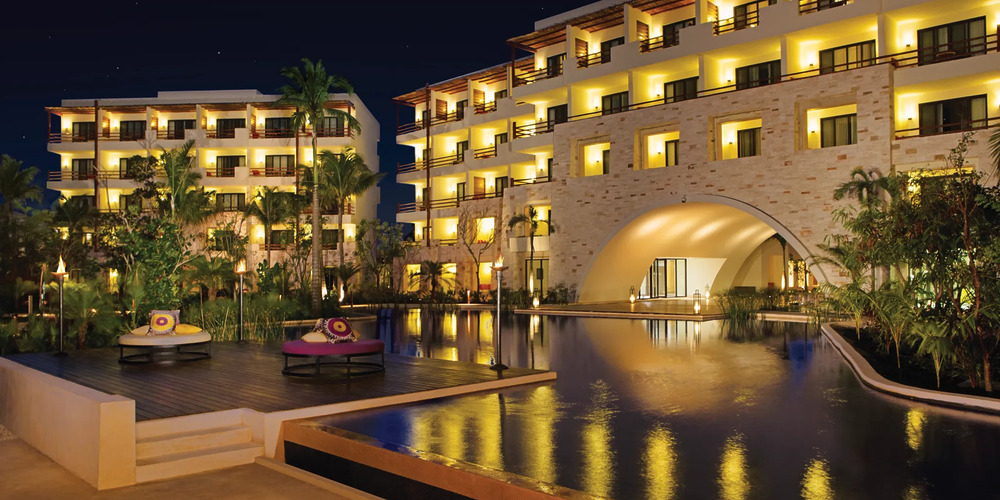 Venue Features: Why Secrets Akumal Is a Slice of Paradise
Prime Location: Situated in the heart of the Riviera Maya, Secrets Akumal is nestled on Akumal Beach, which is consistently rated as one of the top beaches in Mexico.
Authentic Neighborhood: Just a short walk trip is the charming town of Akumal, which offers an authentic local experience with its cute shops and restaurants.
Adults-Only Resort: Designed as an adults-only space, the resort provides the perfect setting for romantic and intimate weddings.
Room Price Range: Luxury accommodations fit a range of budgets with room prices between $200 and $300 per person per night.
Property Size: The resort is of medium size, offering a balanced blend of intimacy and activity.
Inclusive Aesthetic: The contemporary resort aesthetic accommodates diverse tastes and is LGBT friendly for queer and same-sex weddings.
Room Occupancy: Rooms can accommodate up to 3 guests, perfect to accommodate all kinds of groups attending the wedding.
Exclusive Weddings: Only one wedding is held per day, ensuring your special day gets the attention it deserves.
Airport Accessibility: It should be noted that travel time can be 60-90 minutes from the nearest airport.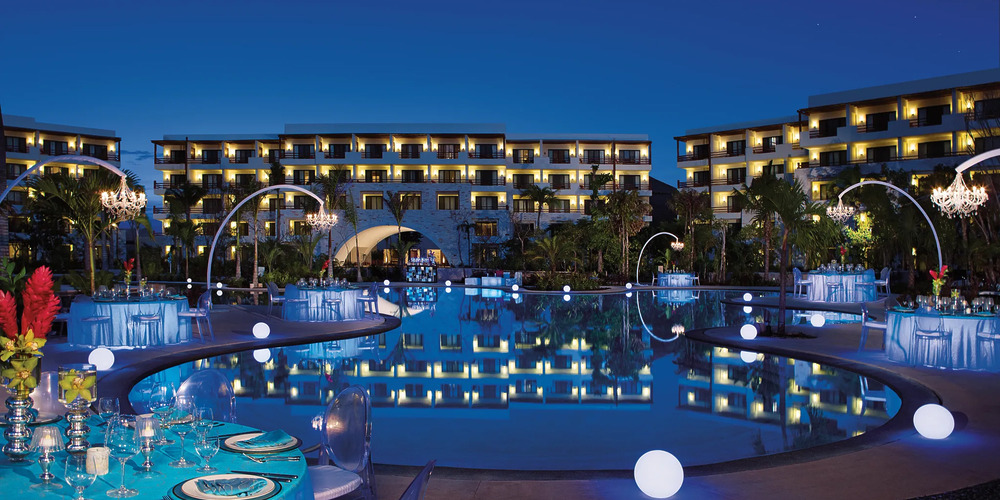 Wedding Packages Tailored for You
When it comes to your special day, one-size-fits-all just won't do. That's why Secrets Akumal offers a variety of destination wedding packages that can be tailored to fit your unique vision. Whether you're dreaming of a simple beach ceremony or a lavish ballroom reception, they have an option that's right for you.
Some packages include perks like a dedicated wedding coordinator, gourmet dining options, and even spa treatments for the bridal party. Plus, for those looking to continue the festivities, there are post-wedding brunch options and late-night fire pit soirees.
The customizable nature of these packages ensures that no two weddings are the same, making your big day truly one-of-a-kind.
Riviera Maya Weddings

Secrets Akumal, in the heart of the Riviera Maya, sits on Akumal Beach, consistently rated one of the top beaches in Mexico. A short walk from Secrets Akumal is the authentic, cute town of Akumal with charming shops and restaurants.

Secrets Akumal:

Read more

Venues: 8
Adults-Only
60 Minutes

Package Costs:

$

999

–

$

11,999
Tying the Knot at Secrets Akumal: Our Final Thoughts
So, why does Secrets Akumal keep popping up on your radar for a destination wedding?
Maybe it's the allure of being an adults-only resort, the breathtaking barrier reef, or the array of tailored wedding packages. Whatever it is, one thing's for sure: weddings at Secrets Akumal are a one-of-a-kind affair that blends romance, luxury, and a splash of adventure.
Ready to take the plunge or want to learn more about planning a wedding in Mexico? Contact Destify today and make your dream wedding a blissful reality at Secrets Akumal!