Resort: Hyatt Ziva Puerto Vallarta
Location: Puerto Vallarta, Mexico
Resort Group: Playa Hotels & Resorts
Package Costs: Free-$9549
Venues: 5
Today we're featuring the enchanting Hyatt Ziva Puerto Vallarta in the beachside haven of Puerto Vallarta. Let your inner romantic flourish at this family-friendly resort, complete with luxurious accommodations and amenities designed to elevate your wedding week. Follow below as we feature our wedding resort spotlight on the Hyatt Ziva Puerto Vallarta: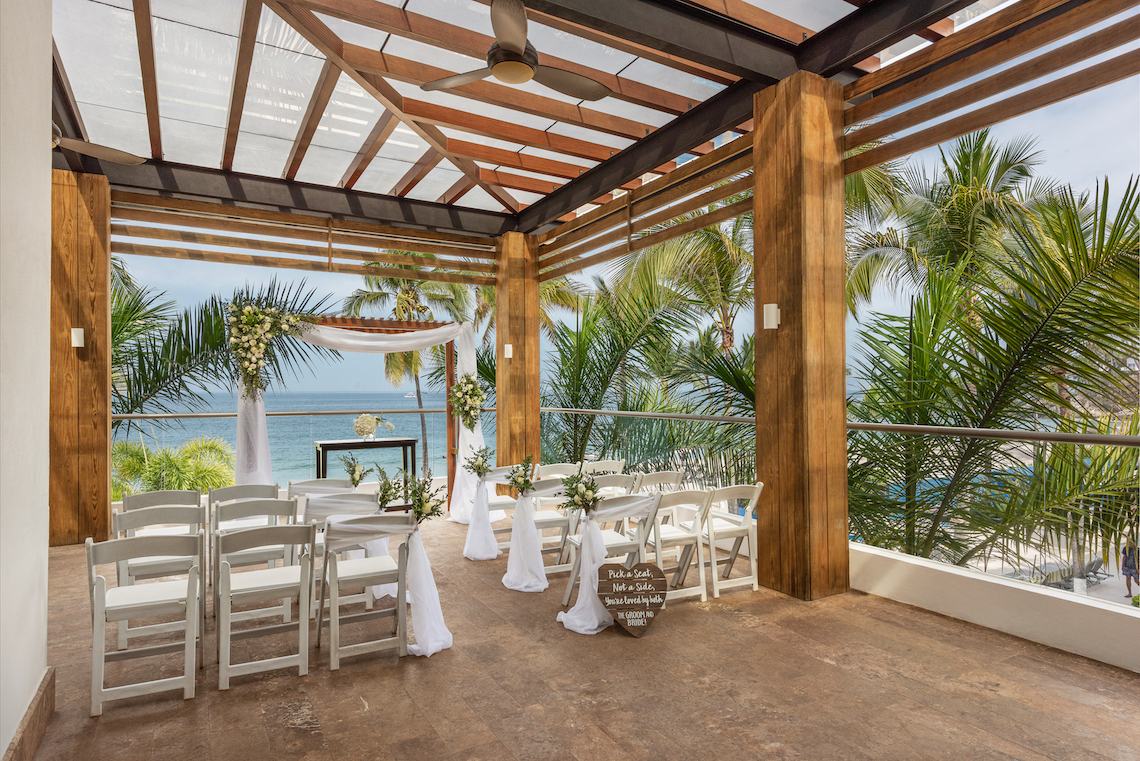 The Wedding Experience
There are magical venues around every corner of this opulent coastal Puerto Vallarta jewel. Thriving on the shores of a sun-kissed private beach and surrounded by the Sierra Madre Mountains, the resort delivers gorgeous ceremonies filled with diverse backdrops ranging from emerald gardens to stunning golden sunsets. With an exuberant array of perks at your fingertips, Hyatt Ziva Puerto Vallarta's stellar wedding department will ensure your dream ceremony and seemingly endless wedding package options. Couples looking for a more extravagant wedding week can rejoice in luxurious upgrades from lively professional Mexican Trios to private beach dinners throughout your stay.
Intricately structured with the latest in modern wedding venue architecture, Hyatt Ziva Puerto Vallarta features 5 dazzling spaces capable of accommodating anywhere from 40 to 500 guests, ideal for wedding parties of all sizes.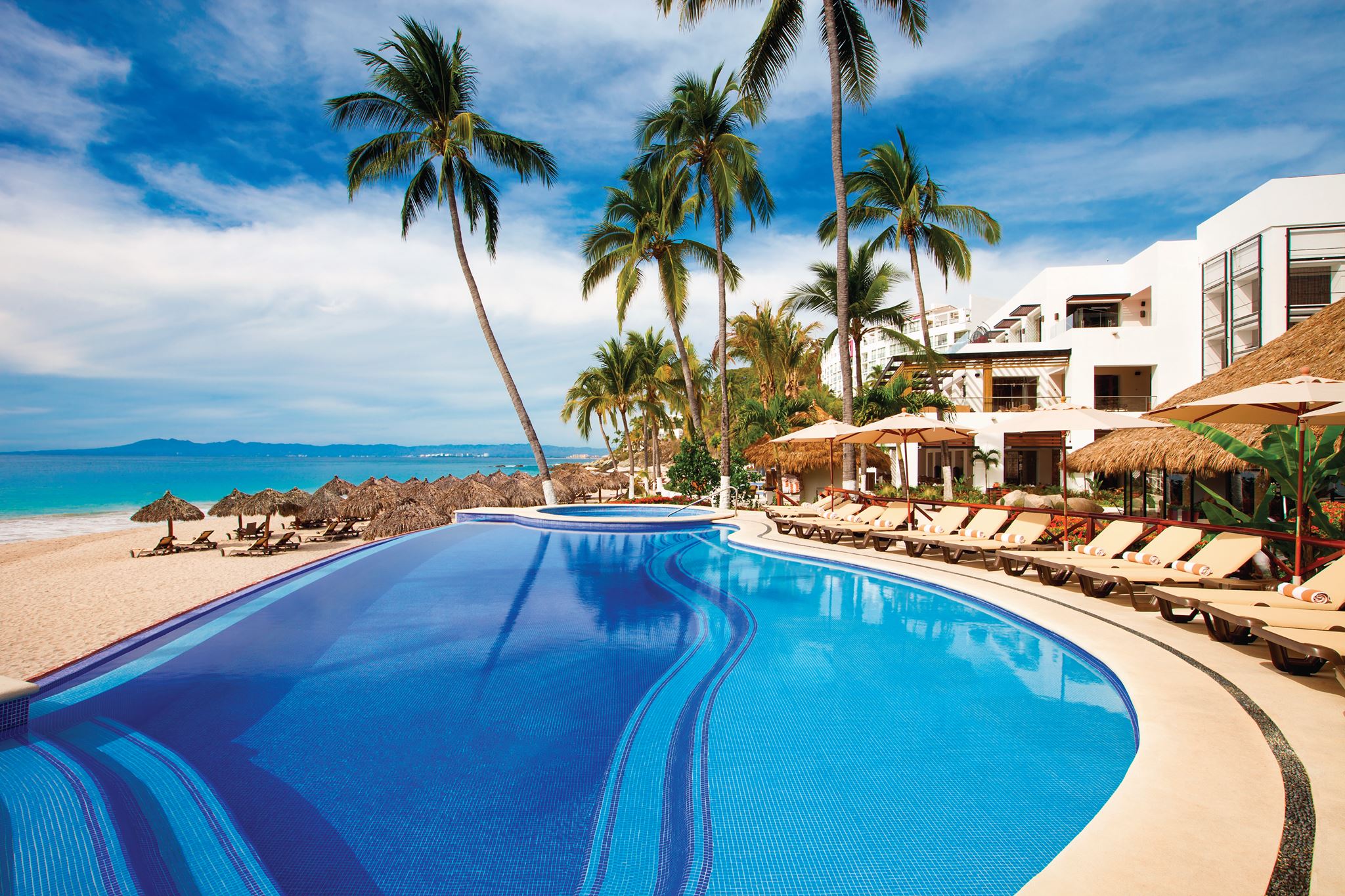 The Resort Experience
Along with an extraordinary destination wedding track record, Hyatt Ziva Puerto Vallarta's glorious halls feature an abundance of enticing all-inclusive amenities. Get back in touch with relaxation when you grace the tranquil facilities of Vitimar Spa, where hydrotherapy programs and exfoliating skin treatments await. After an immersive facial and deep-tissue palapa massage, satisfy your appetite at any one of the property's six world-class restaurants teeming with authentic cuisines and top-shelf liquor. Meanwhile, younger guests can become a culinary aficionado or discover their passion for art at the interactive KidZ Club, an engaging program perfect for families on your guest list.
Local Excursions
Welcome to Puerto Vallarta, a vibrant seafront city steeped in culture and sophisticated contemporary charm. Less than a half-hour from downtown, Hyatt Ziva Puerto Vallarta can provide complimentary shuttle service to safely transport you and your guests to a variety of historical sites and nightclubs. You won't have to go far to recognize the city's artistic passion. Over the course of the previous decades, talented muralists have utilized Puerto Vallarta proper as a gorgeous canvas for awe-inspiring murals depicting the town's history. Not far from the city center, guests can also leverage adrenaline-pumping ATV tours of the lush Sierra Madre jungles, or even sail through white water crests atop a jet-ski.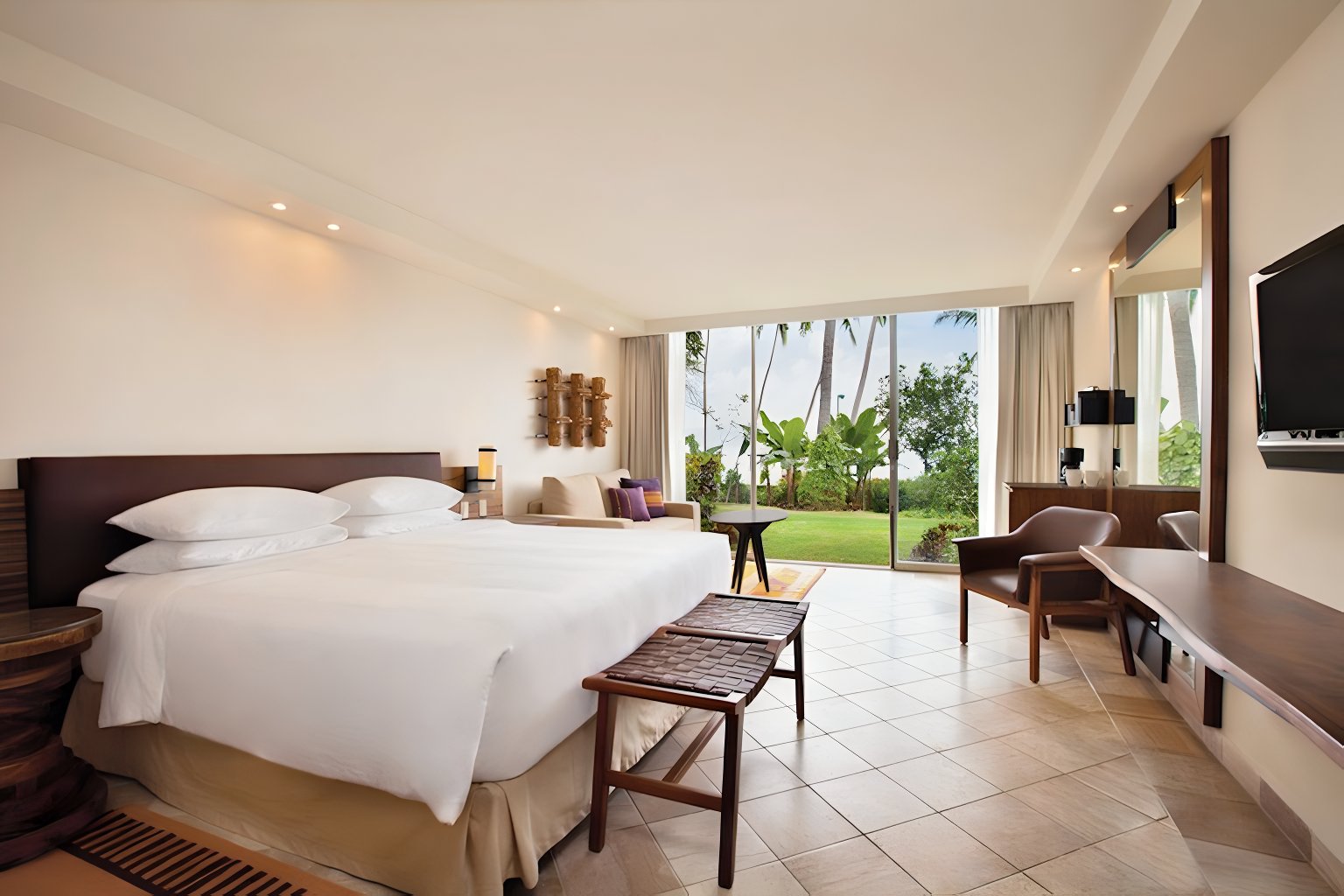 Luxury Accommodations
Hyatt Ziva Puerto Vallarta is ideal for large destination wedding parties with big budgets. Offering picturesque views of the Pacific Ocean or garden all rooms include a mini-bar, double-jetted bathtubs, and complimentary wifi. Guests staying in the Plunge Pool Suite, Oceanfront Suite, or Presidential Suite will receive a 10% discount on any spa or salon services. Children 2 and younger stay free. For guests looking for ultimate relaxation, the Plunge Pool Suite, Oceanfront Suite, or Presidential Suite all include personal hot tubs or private pools on their balconies, and the swim-up suite includes semi-private pool access.
To see more of our partnered wedding resorts, click the button below: