Weddings have always been predicated on extremely gendered expectations: brides do this, grooms do that, and so on. That's not the case nowadays. With the increased potential of attendees identifying across the gender spectrum, it's past time to make destination weddings more gender inclusive.
Gender inclusion not only frees couples from archaic conventions, but it also allows everyone involved to feel at ease, have a good time, and most importantly, celebrate you and your soon-to-be partner!
Encourage Gender-Neutral Wedding Terms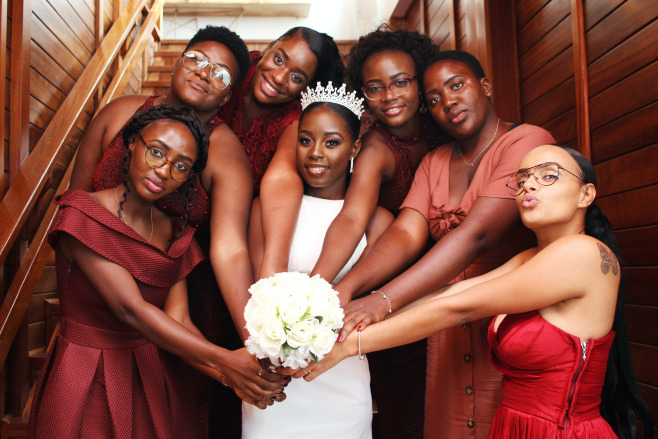 To foster a more gender-inclusive enviornment on your special day, consider adopting neutral alternative terms at your wedding venue.
Firstly, let's start with those getting married. Instead of bride or groom, try the pronoun friendly 'Celebrant', 'Nearlywed', 'Marrie'r, or 'To-Be-Wed'.
Additionally, consider some alternatives for your wedding guests. Specifically, for the titles of groomsen, bridesmaids and junior bridesmaids, maid of honor, best man, and flower girl. Try names like 'Wedding Attendants', 'member of the wedding party', 'Person' or 'People of Honor', and 'Flower Child'.
As well, these terms can be applied to titles like Mother of the Bride and Father of the Bride. A simple 'Parent of the bride' can work for parents of all gender self-identifications.
Invite a mixed-gender wedding party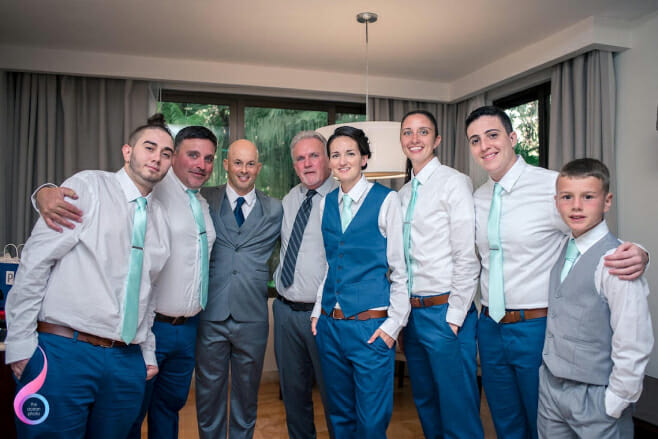 Incorporating bridesmaids and groomsmen into your wedding party is a popular trend in the United States, and for good reason. It allows you to have a wedding party made up of your closest friends and family members, as well as creating a gender equality friendly atmosphere for all.
To respect everyone's pronoun preferences, whether stated or not, incorporate some of the above listed gender neutral terms!
Book an inclusive resort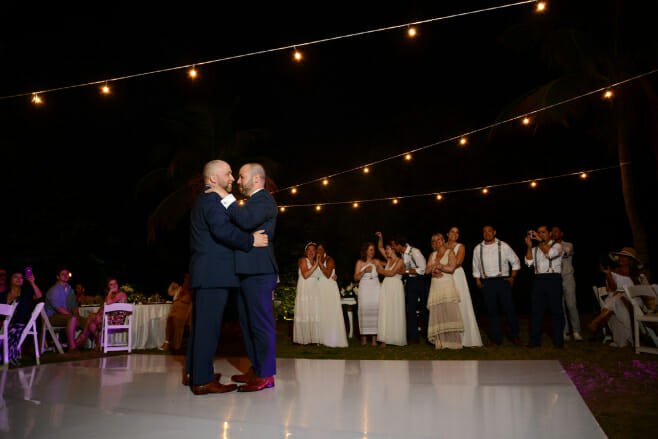 This is a huge one, especially while ensuring the comfort of any guest who identifies as transgender, non-binary, genderqueer, and/or gender non-conforming. In order to accomplish this, we recommend looking into gender inclusive Mexico wedding resorts with a solid track record of hosting LGBTQ+ weddings. For instance, properties like Hyatt Ziva Cancun and Dreams Riviera Cancun provide gender-neutral bathrooms and other facilities that are more inclusive to all travelers.
Use pronouns on place cards or pins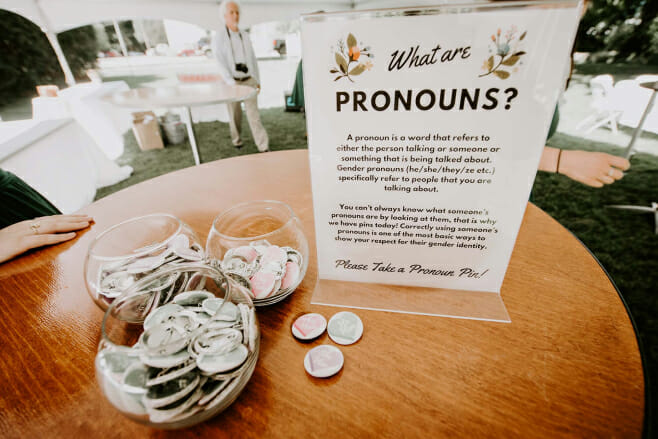 One of the most simple yet impactful ways to show respect for someone's identity is to use accurate pronouns. Experts believe that encouraging all wedding attendees to do so can make your celebration more inclusive. Is there a good way to go about it? Request that all guests state their pronouns on place cards or name tags at the rehearsal dinner.
Don't enforce a gendered dress code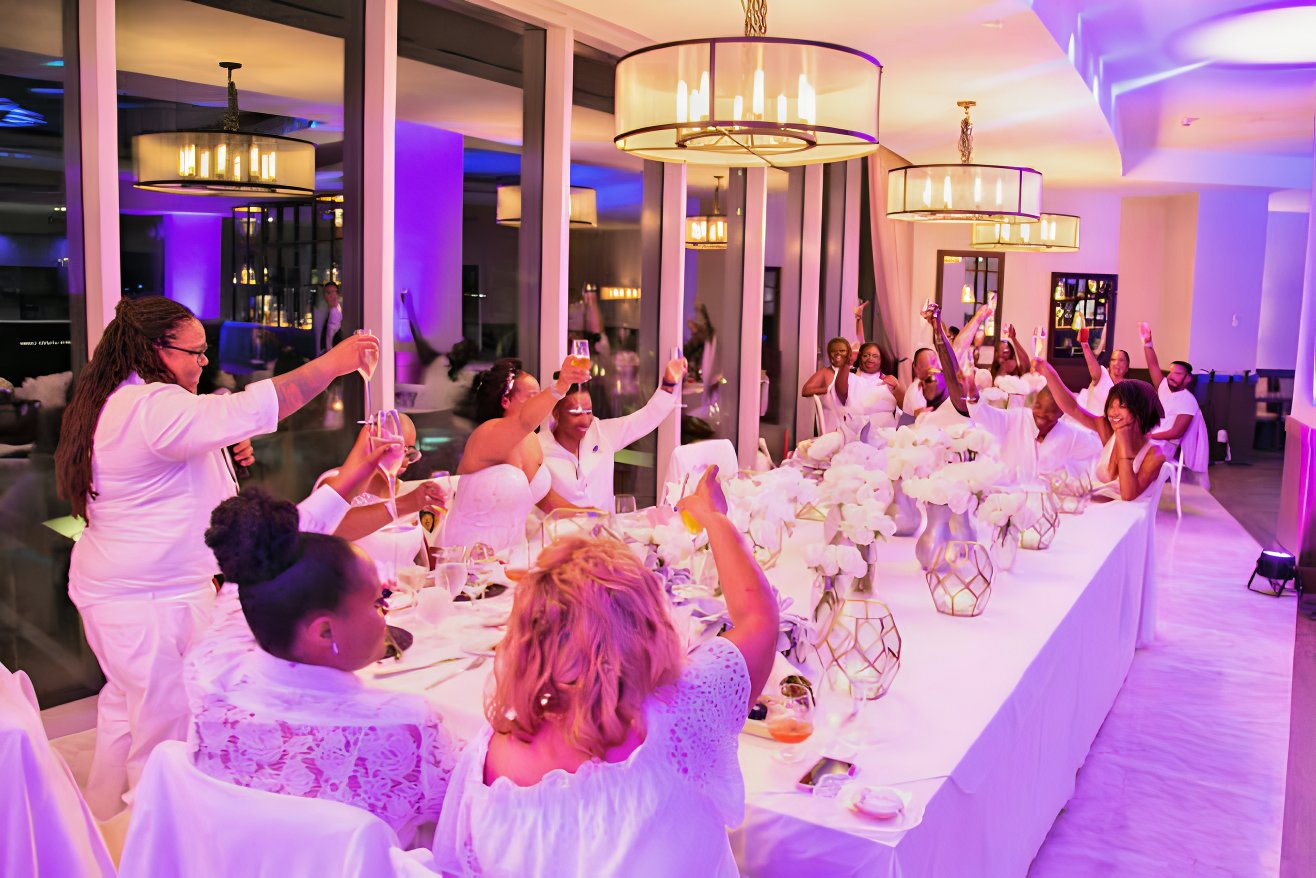 Rather than sticking to a tight gendered dress code, encourage visitors to wear whatever makes them feel good and flatters their bodies. Even if you're going for a ballroom look on your big day, you can still explain whether this means casual or formal wear is preferable.
However, informing your wedding ceremony participants that they are not required to follow traditional gender standards might feel like a big weight lifted. What's more? It goes a long way toward respecting inclusivity and diversity.
Open up the bouquet and garter toss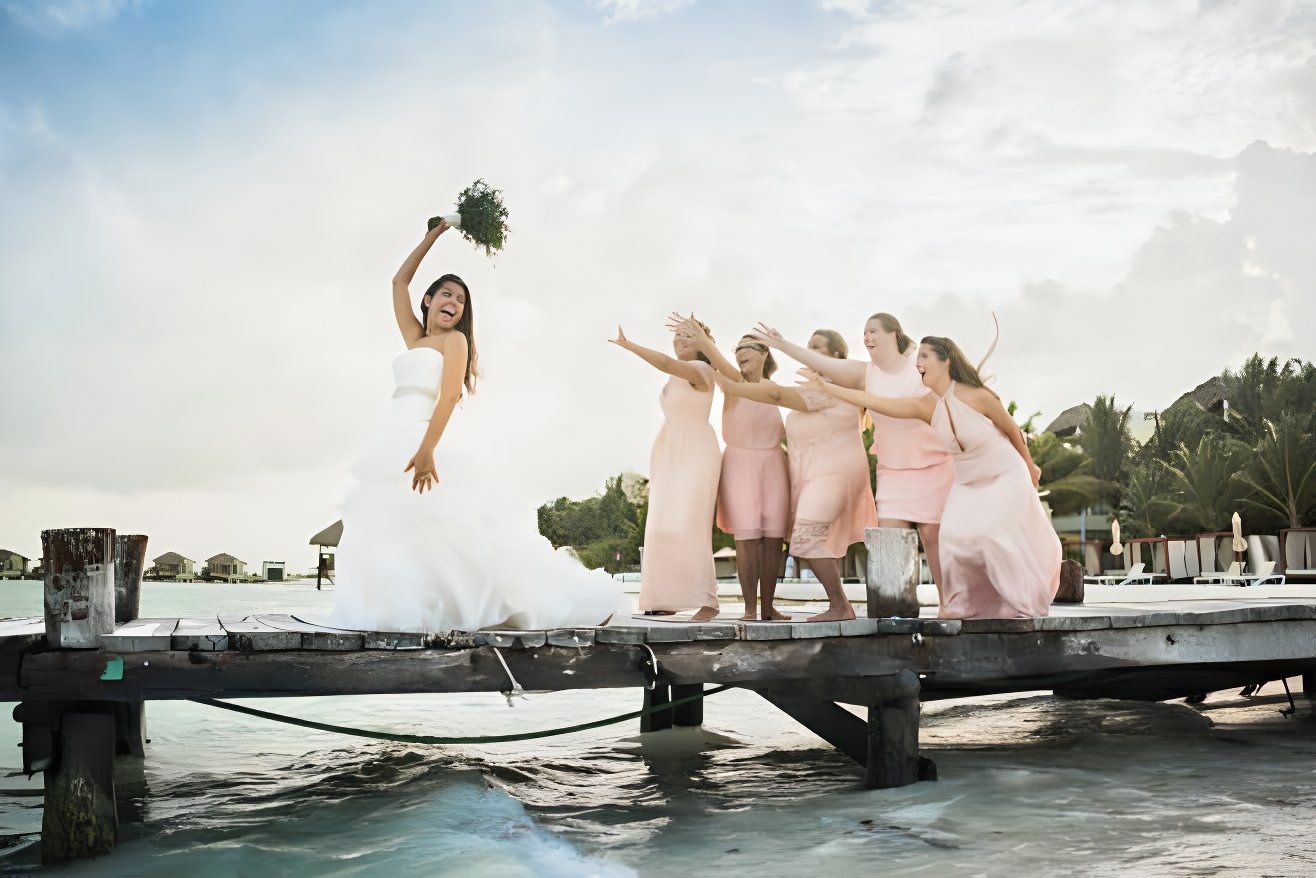 Most weddings consider flowers as one of the main focal points of the ceremony. While the bride/gride (together with members of the bride's wedding party) normally hold a bouquet, having both spouses or members of either party carry one is a terrific way to make a more gender inclusive wedding .
Request gender inclusive music from your DJ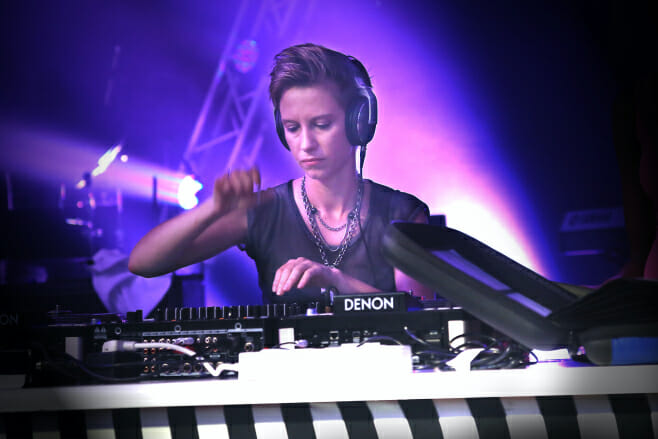 Request that your DJ or band use language that is gender-neutral. Instead of calling out husbands and wives to the dance floor, use the words "couples" or "partners." On a similar note, musicians (and some DJs) may be willing to make modest changes to song lyrics to make them more gender-neutral or even suitable to a newlywed couple.
Want to learn more about which destinations are truly LGBTQ+ friendly and gender inclusive? Follow the link below to read our latest Pride Series blog, All-Inclusive Wedding Destinations That are Truly All-Inclusive:
All-Inclusive Wedding Destinations That are Truly All-Inclusive