The great thing about hosting a destination wedding is that your trip also can double as your honeymoon. Where most couples choose to travel after a local wedding, you have the luxury of already being in paradise. But often a couple spends most of their time entertaining wedding guests during their destination wedding, leaving little room for those intimate moments. In today's blog post we're going to offer some helpful suggestions to guarantee some individual alone time as a couple to kick the romance levels up a notch.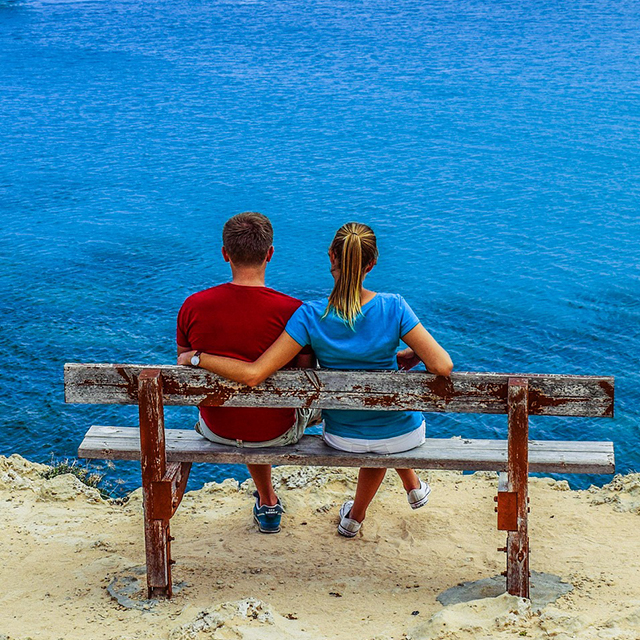 Book A Honeymoon Suite
Our first suggestion is to book a Honeymoon Suite at your chosen resort. Your resort room will become your ground base during your destination wedding, so make the most of it! Our resorts feature everything from patio jacuzzis to swim-out suites, and some of the most luxurious resorts even offer their own private rooftop terraces. Your room should be that private space you go to escape the rest of the world, so you can focus on making those first moments of marriage truly special.
Use all of the features of your suite to their maximum potential. Many wedding packages offer continental breakfasts-in-bed the day after your wedding. Take your time getting ready, stop to enjoy coffee or mimosas on your balcony, soaking in the views. By booking a Honeymoon suite you may also receive further perks, such as a private butler, or romantic turndown service that includes decorative rose petals placed across the room, and champagne to toast to each other.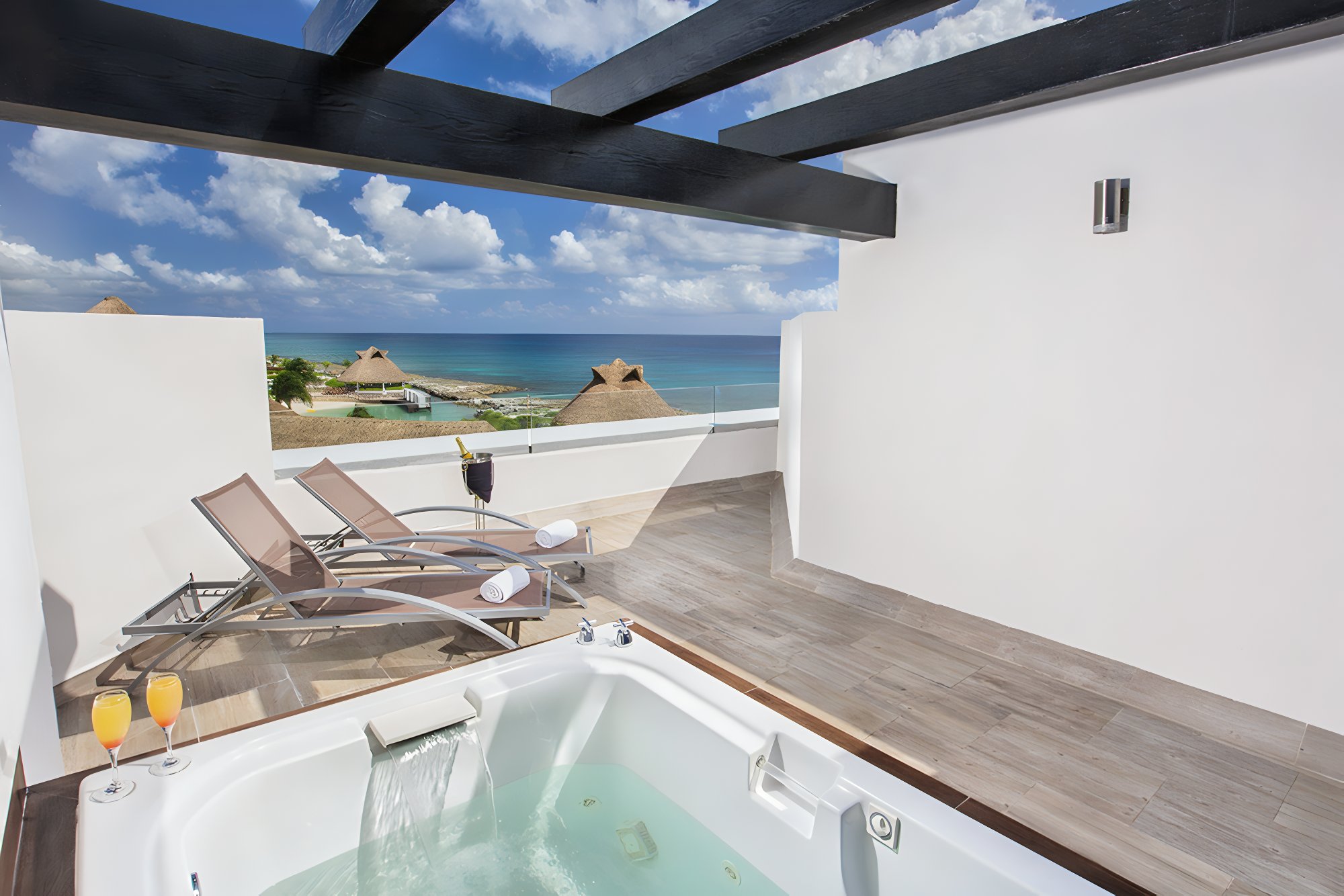 Hard Rock Riviera Maya Rooftop Suite
Get There Early or Stay Longer
Many of our couples choose to carve out some special time at their resort, before their guests have arrived, or after they've left. Arriving early grants the opportunity to enjoy the resort, and finalize any last details before the wedding. Staying later may create the sensation of a honeymoon further, you can rest knowing everyone had an amazing trip, and now focus on your time together as a couple.
Having multiple days without other wedding guests at the resort offers further opportunities to explore. You can take day trips to experience the local culture, nightlife or to go shopping. Use the time to try every restaurant the resort offers, or spend an afternoon at the spa. For added romance, you could book a private beachfront Cabana for a romantic couples' massage.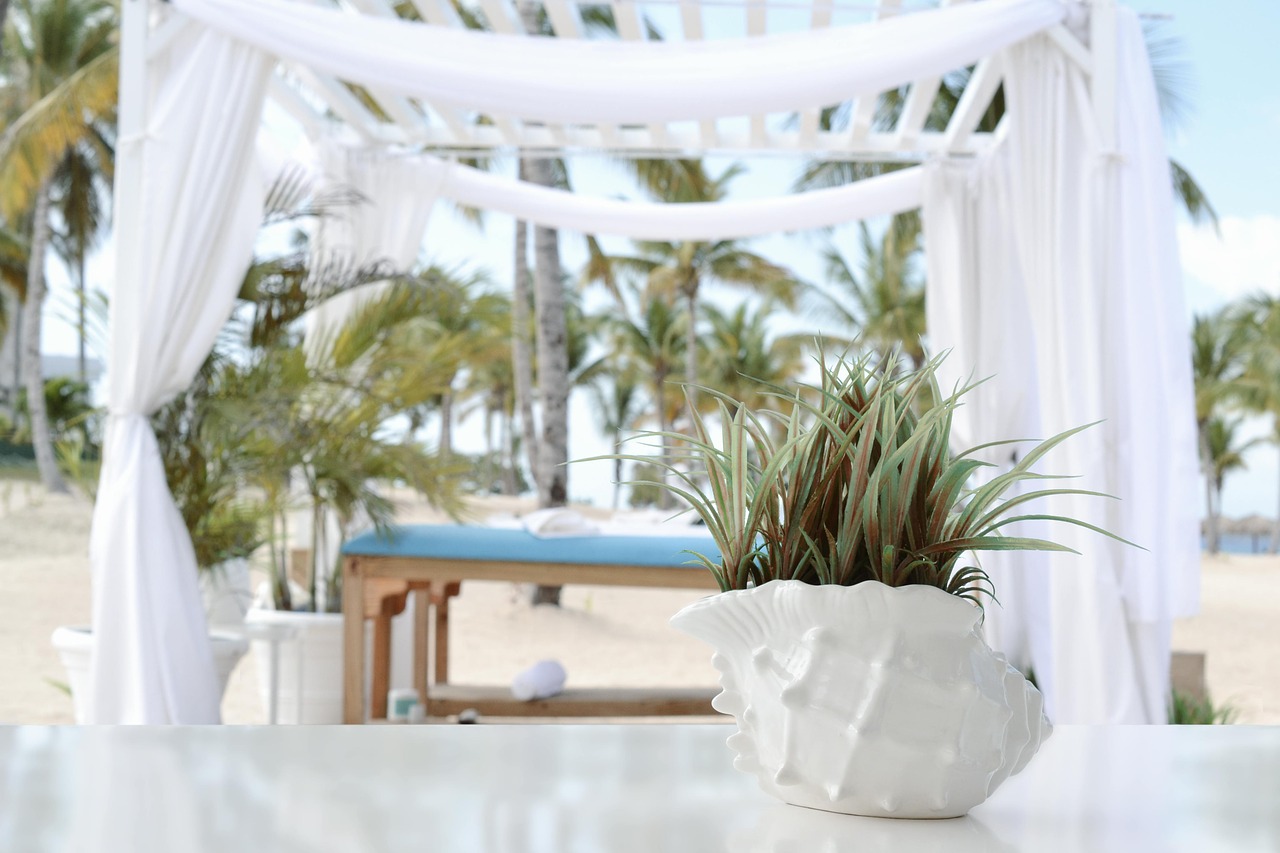 Switch Resorts or Stay in the Adults-only Section
It's not uncommon for our couples to switch resorts after their ceremony, it adds the effect of a vacation in a vacation. Many all-inclusive resorts offer exchange privileges with their nearby sister resorts. An example could be hosting your wedding at Breathless Punta Cana, a lively resort with nightclubs and an active pool scene. After your wedding, you could switch locations to Dreams Onyx Resort, have a romantic stay in a Preferred Club suite, and enjoy a quieter atmosphere for the last days of your vacation.
This scenario also works if you'd like to host a family-friendly wedding, but then want to move to an adults-only resort for the rest of your destination wedding. Many all-inclusive resorts which are family-friendly also offer adults-only room sections and restaurants. You can be around the younger guests when you'd like, and away from them when you want your own time. A great example is The Hideaway at Royalton Negril. There you'll have access to all of the Royalton Negril restaurants and amenities, plus exclusive adults-only restaurants, bars, and a stunning infinity pool just by rooming at the Hideaway.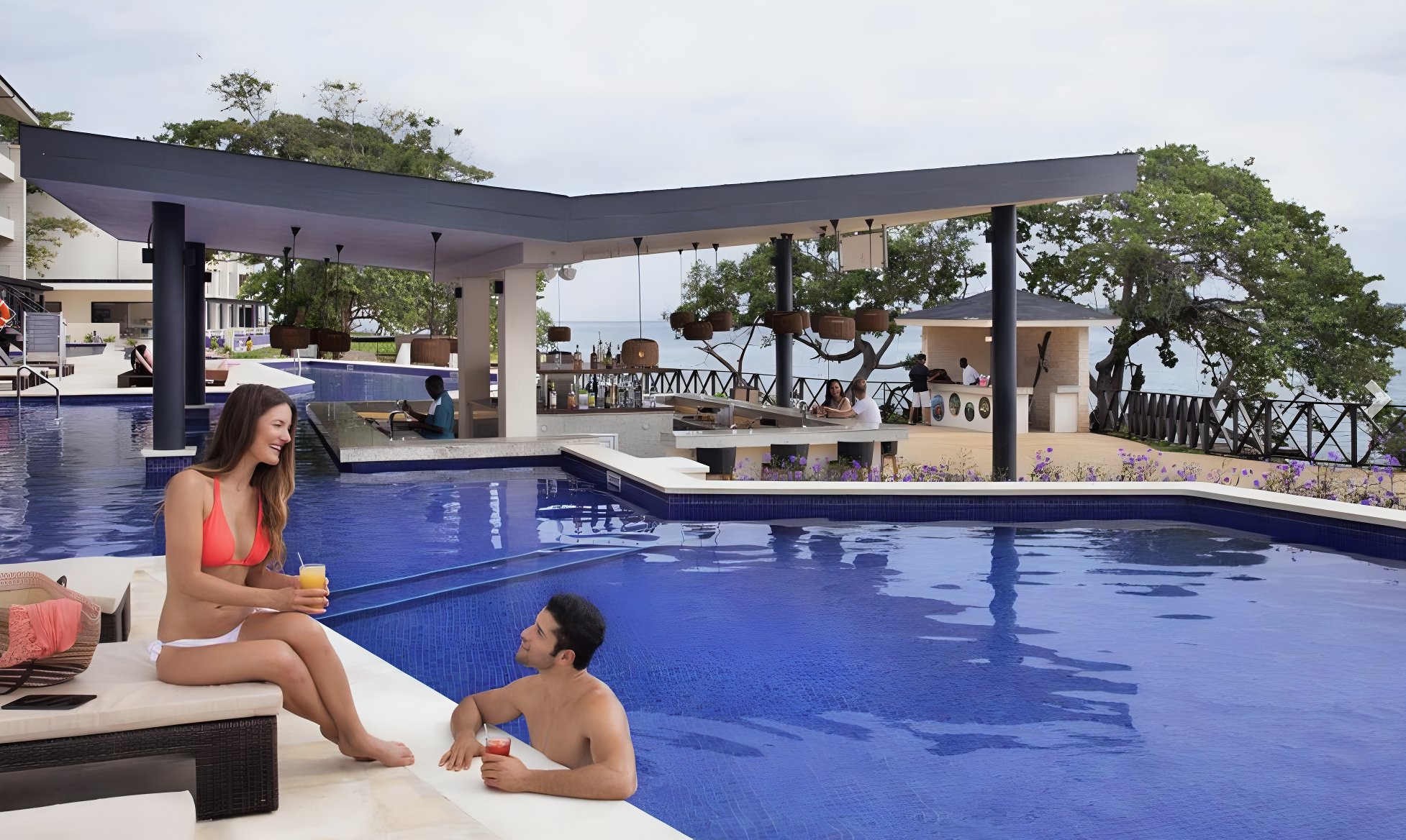 The Hideaway at Royalton Negril
Dinner for Two
Perhaps the most romantic way to celebrate as newlyweds is a romantic dinner for two. Many wedding packages offer this for the couple as an add-on experience, with elegant setups poolside, or along the beachfront. Ordering a romantic dinner for two will include a secluded table at a beautiful location, with personalized wait service, and delicious food.
At the Sandos Caracol Eco Resort, you can book a romantic dinner on the private cenote, the Mexican word for a natural watering hole where the water is translucent and peaceful. At the Secrets St. James you can book a dinner for two on the resort's small pier, where you'll have an amazing view of the night sky and dine atop the Caribbean waters. A stay at any Zoetry resort promises a boutique resort atmosphere with unparalleled service, and each one will be happy to set up a unique couples' dinner perfect for any occasion.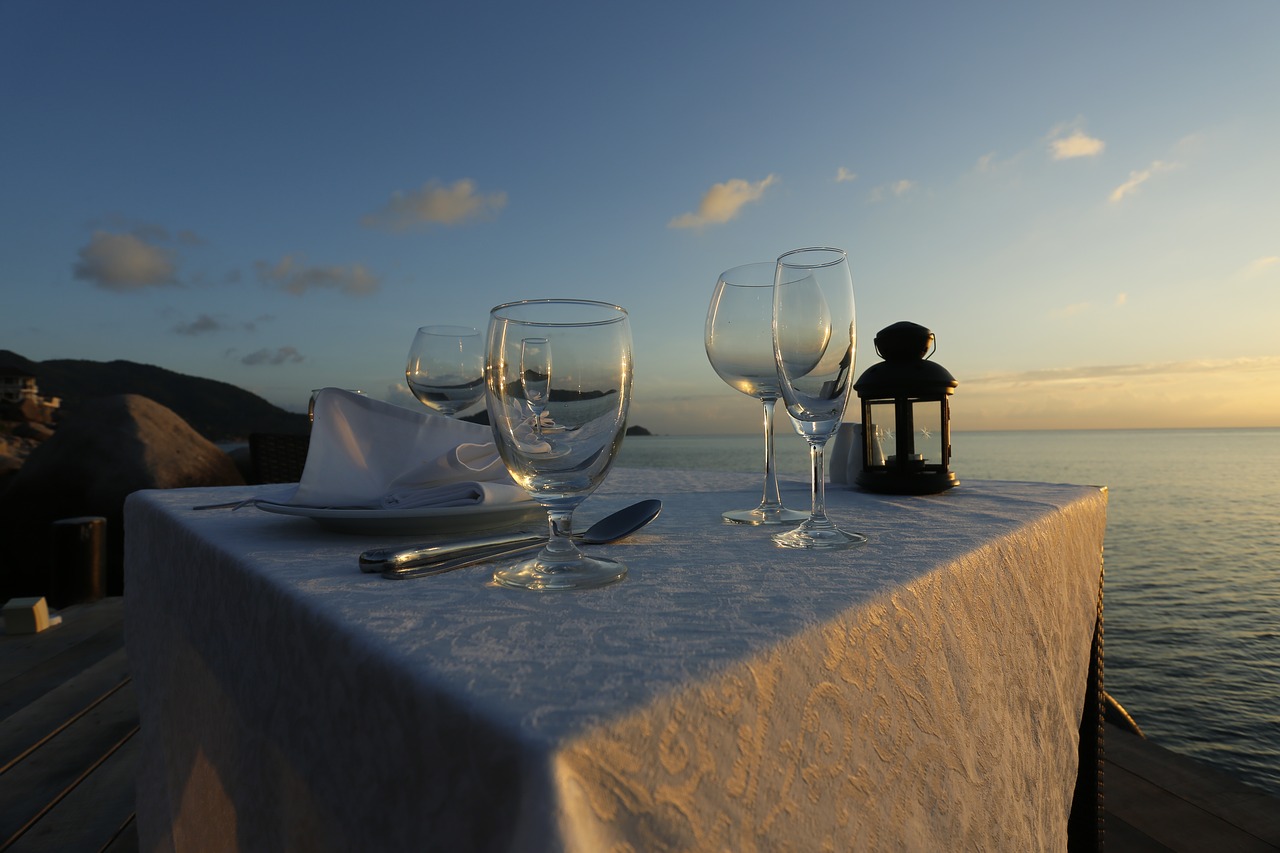 Book an Excursion
There are typically two types of vacations couples seek; an adventure filled one, or a relaxing trip where you never leave the beach. Either way we highly recommend you take advantage of your location to book an excursion and step out of your comfort zone a little. The front desk will always have vendors available to book your adventure, and the variety of activities on offer are endless.
Sure you could go on a snorkeling excursion with your wedding guests, but you could also go on your own! This is your vacation, so don't be afraid to make time for just the two of you. In Mexico you could tour the Mayan ruins as newlyweds, or visit famous Xcaret Park where you can float through cave rivers or ATV at night along fire-lit trails. In Jamaica you could book a sunset catamaran cruise, featuring drinks and music, a picture-perfect way to remember your time together.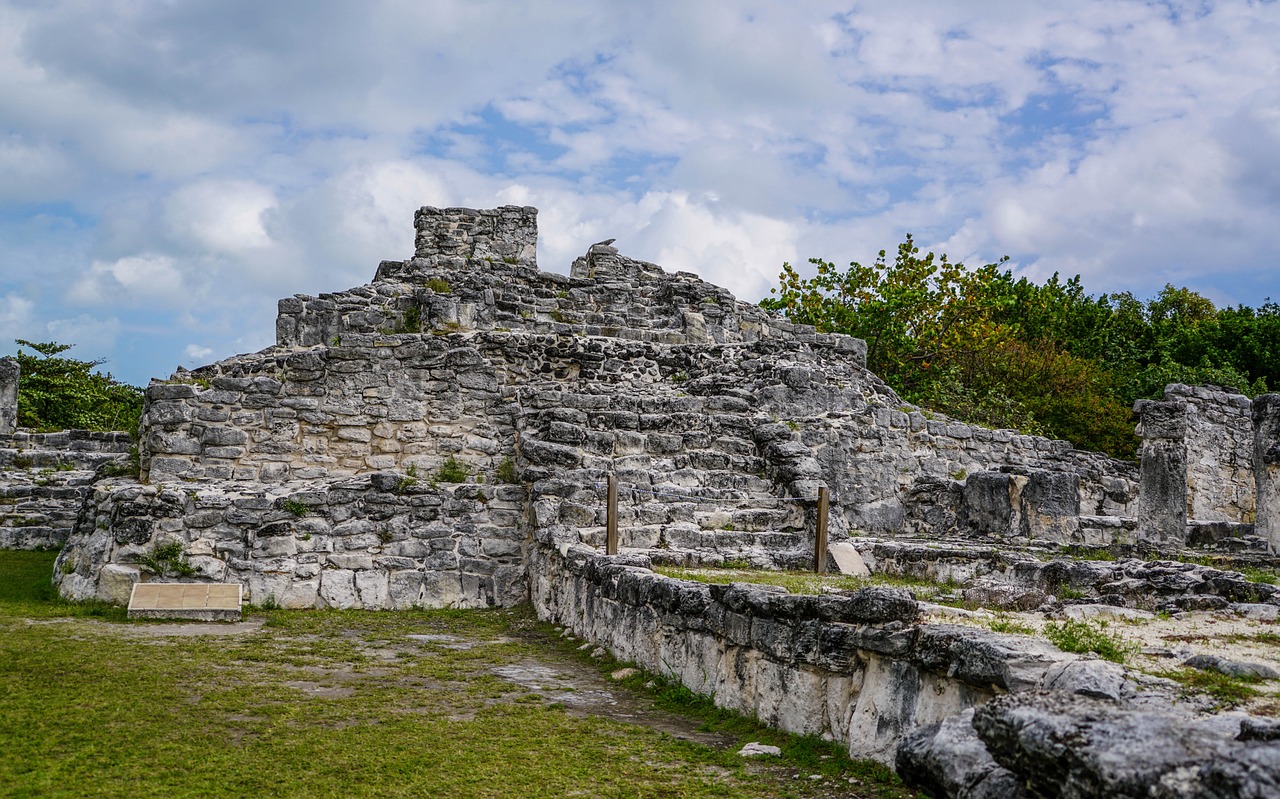 Mayan Ruins
Stay Off Your Phone
Of course, you want pictures of everything, friends and family back home will demand it actually. But that doesn't mean you have to be on your phone the entire time. Sometimes the most romantic thing of all is putting your phone away and focusing on each other. If you're in the middle of a truly scenic moment, take out your phone for a quick picture or video, then put it back away so you can enjoy the moment in person. Schedule a bit of time every night to post to social media, or simply wait until you're home to upload everything at once.
Looking to plan your own romantic getaway, whether a destination wedding or even a honeymoon? Contact an agent today to learn more: