Your destination wedding ceremony, as one of life's most significant occasions, should include a powerful blessing that sends you and your beloved into your new life together with love, gratitude, and hope for the future. Traditional Irish blessings are so passionate that you could consider utilizing one in your ceremony, thanks to the Irish's rich history of storytelling and poetry.
The best part? It's not necessary to be Irish to appreciate and take inspiration from the sentiment. If you're Irish, though, you can honor your roots by incorporating a well-known blessing or prayer. Without further ado, let's read through some of our favorite Irish wedding blessings that can add an extra touch of reflection to your beachfront aisle:
What is the difference between a prayer and a blessing?
A prayer is a direct interaction with God or a higher force in its most basic form. You can either beg for something for yourself or for others, or you can express thanks and admiration. A blessing is a type of prayer that is usually sought on someone else's behalf.
Traditional Irish Wedding Blessings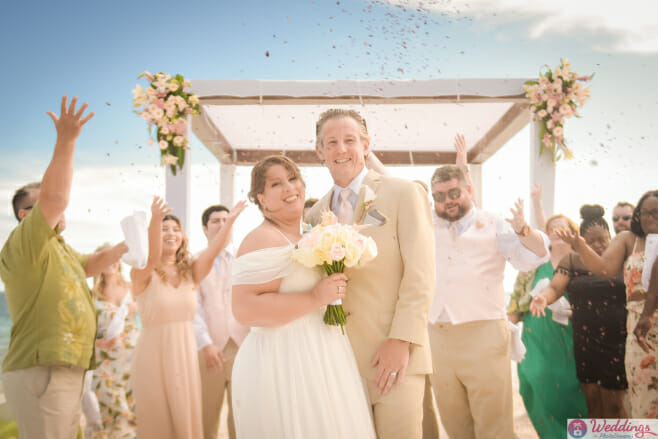 To kick off or round out your destination wedding ceremony, take inspiration from the following Irish blessings:
"May your mornings bring joy and your evenings bring peace. May your troubles grow few as your blessings increase. May the saddest day of your future be no worse than the happiest day of your past. May your hands be forever clasped in friendship and your hearts joined forever in love. Your lives are very special, and God has touched you in many ways. May his blessings rest upon you and fill all your coming days."
"May the raindrops fall lightly on your brow
May the soft winds freshen your spirit
May the sunshine brighten your heart
May the burdens of the day rest lightly upon you
And may God enfold you in the mantle of His love.
May the road rise to meet you
May the wind be always at your back
May the sun shine warm upon your face
and the rain fall soft upon your fields
And until we meet again my friend(s)
May God hold you in the hollow (palm) of his hand."
— Traditional Celtic
May the meaning of this hour be fulfilled through the days and years to come.
May the love of this man and this woman, their unity of spirit,
grow deeper and stronger in the uncertainties and changes of life they will share.
Loving each other, may they love all persons. Trusting each other, may they learn to trust life.
May their love reach out to the love of all, that their lives may bless all whose lives they touch. May they find comfort together in shared hours of shadow, as well as in the bright sunshine of joy. May they be to each other both strong and gentle.
May all who follow their lives with interest and affection have cause to rejoice not alone in their happiness, but in their brave and generous living which makes life beautiful and significant.
Blessings for your Destination Reception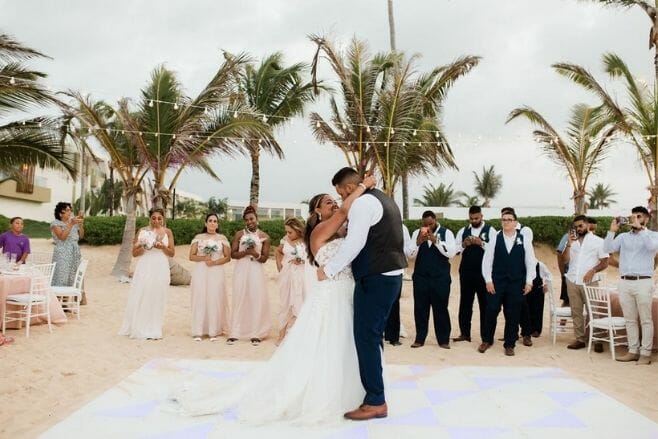 No reception is complete without a few opening salutations! Include these lovely pre-festivities blessings to officially toast your new love and start off the evening right:
"Here's to you and yours
And to mine and ours.
And if mine and ours
Ever come across to you and yours,
I hope you and yours will do
As much for mine and ours
As mine and ours have done
For you and yours!"
"May you have a world of wishes at your command. God and his angels close to hand. Friends and family, their love impart, and Irish blessings in your heart."
Ready to infuse your destination wedding with these lovely blessings and prayers? Get started on that resort search today via our top properties for 2022 via the link below: