Ready to take the leap to a destination wedding but don't know which all-inclusive resorts are truly LGBTQ+ friendly? Aside from the answer "anywhere in Mexico," we're taking a deeper dive today into Destify Top Resorts affiliated with the IGTLA. The International Gay & Lesbian Travel Association, which is dedicated to supporting and informing gay travelers, has officially signed off on a series of resorts deemed safe for the LGBTQ+ community. With direct access to on-site security and luxury all-inclusive hotels, these top destination wedding resorts are the epitome of progress, and the next step to fulfilling your dream retreat:
Sandos Playacar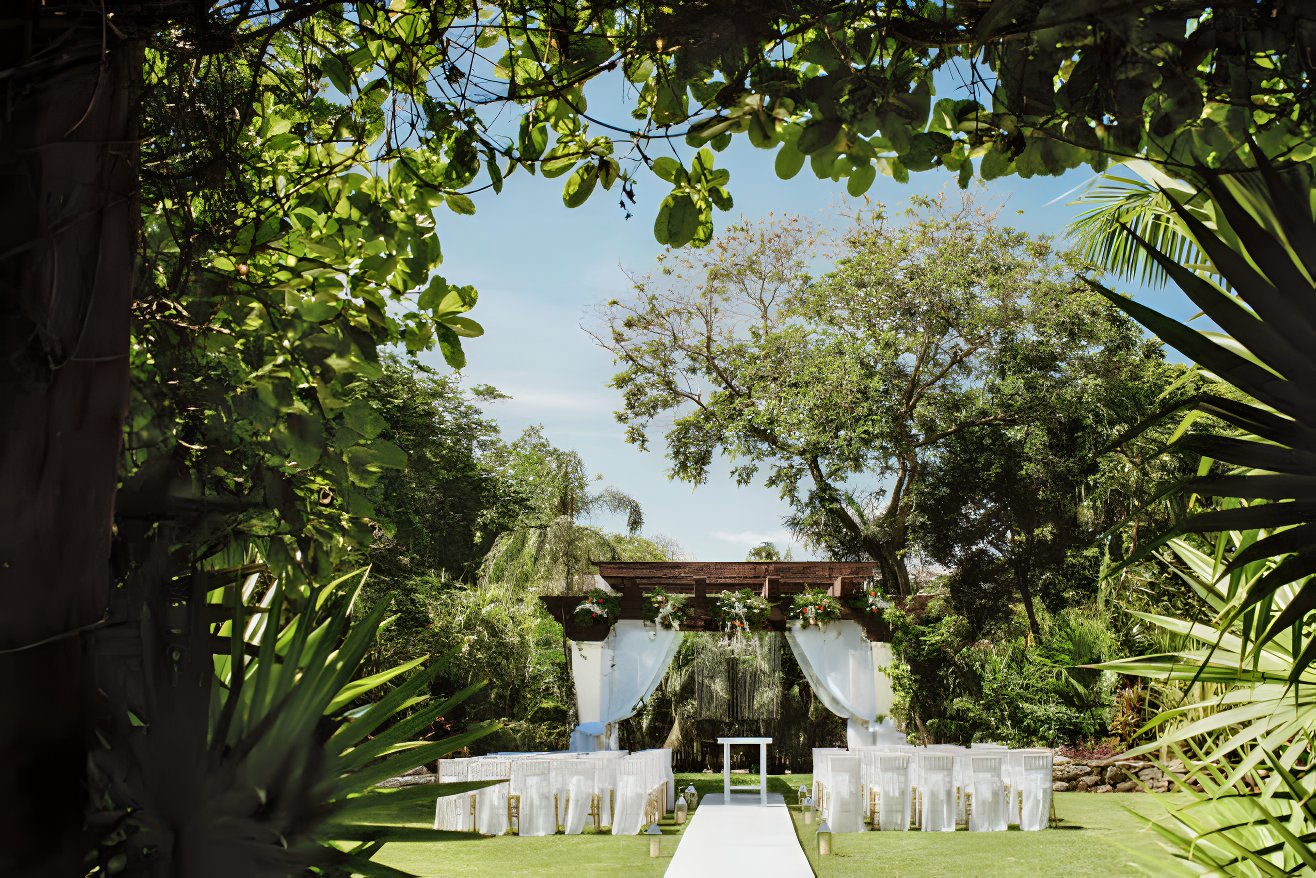 Positioned perfectly on the Yucatan Peninsula, Sandos Playacar features the latest advances in eco-luxury weddings. Sandos recognizes the need for affordable gay wedding packages, offering gorgeous venues and all-inclusive benefits fit for royalty. Tie the knot at the sustainably-built Beach Gazebo, or enjoy a lavish ceremony in the Garden filled with fragrant tropical flora. Looking for the wholesome Mexico vacation and wedding you've always dreamed of? The property has you covered with beautifully-appointed suites and endless nature-infused activities such as jungle biking and sailing. Check out the property's ultimate wedding package for your dream wedding:
Example Dreamcatcher Wedding Package:
Symbolic ceremony
Ceremony setup as per resort location
Wedding locations of choice
Sound system and microphone during the ceremony
1 centerpiece for minister's table
1 bouquet and 1 boutonnière, or 2 bouquets, or 2 boutonnières
Wedding cocktail hour and private dinner reception with open bar (duration: 3 hours)
Basic setup and ambient lighting with dinner table
Sparkling wine for the wedding toast
1 tier custom made traditional wedding cake
Wedding organization and personalized service from our wedding coordinator
Commemorative certificate in the form of the "Sandos Wedding Tree"
Upgrade to the next available room category for the couple
Complimentary honeymoon amenities
Hyatt Ziva Cancun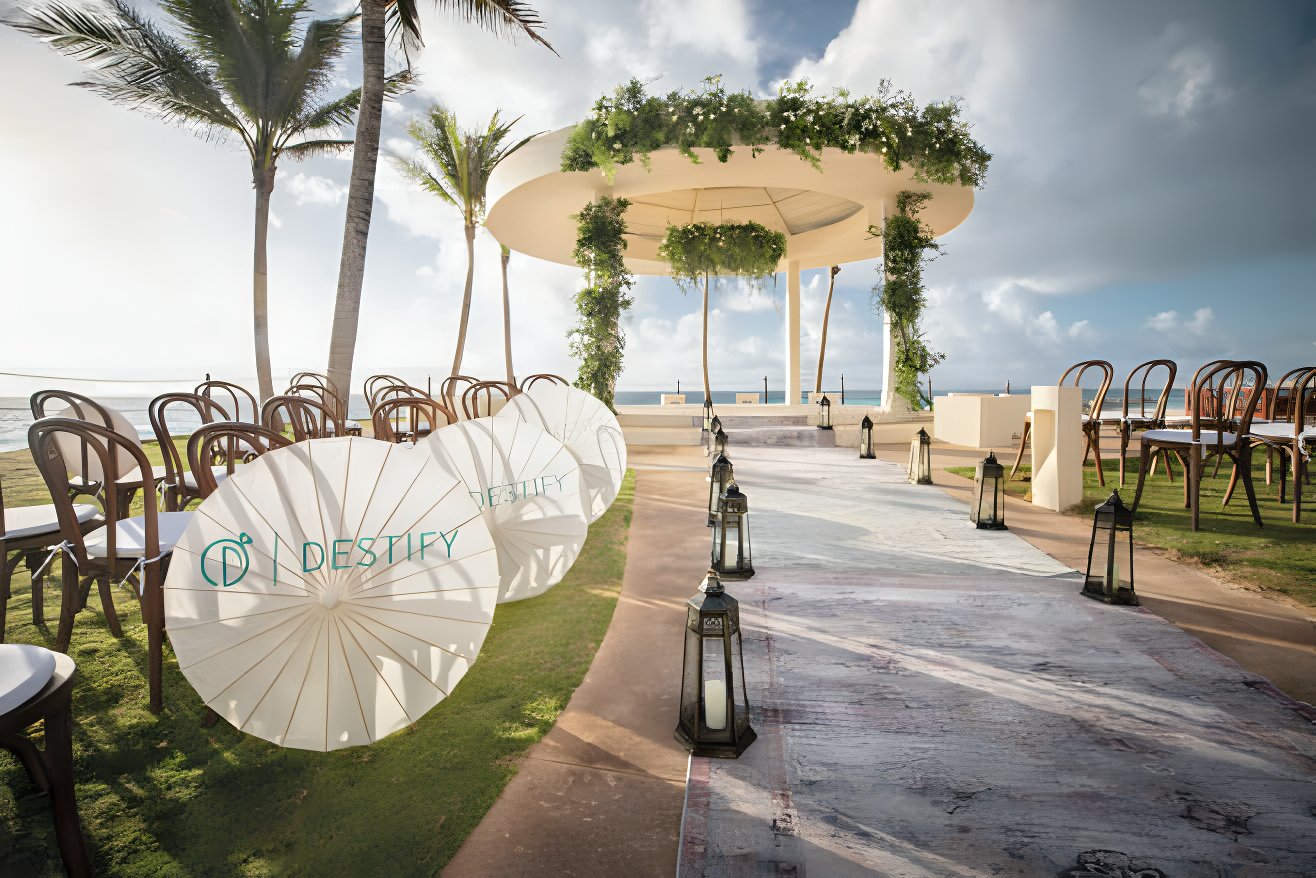 Welcome to the epicenter of options. Whether you and your partner desire a cliffside aisle overlooking serene Caribbean waters or a traditional beachfront ceremony, Hyatt Ziva Cancun offers an impressive eight wedding venues. Kick back with seemingly endless all-inclusive refreshments at the Spa Lawn, or host the hottest rooftop reception of the year at the Punta Vista Terrace. Hyatt has it all and more for lovers desiring a luxurious escape to sprawling lazy rivers, award-winning spa facilities, and elegant wedding venues.
Example Intimate Elegance Wedding Package:
Symbolic marriage Ceremony and certificate, performed by a Secular Bilingual Wedding Officiant
Bridal floral Bouquet and Boutonnière for the Groom
Signature Wedding cake
Special decoration of the Couple's room
Cocktail hour in private and dinner service
Complimentary wine delivered to the Couple's room
Late check-out for the couple up to 3:00 p.m. (applies for the Couple, subject to availability)
Onsite services of a professional Wedding Specialist
Complimentary online bridal registry and Wedding website
Ceremony table with white linen and folding Wedding chairs
Sound system for the wedding ceremony
Massage for the Wedding Couple (25-min each one)
Romantic wedding dinner for the Couple after wedding date
Breathless Cabo San Lucas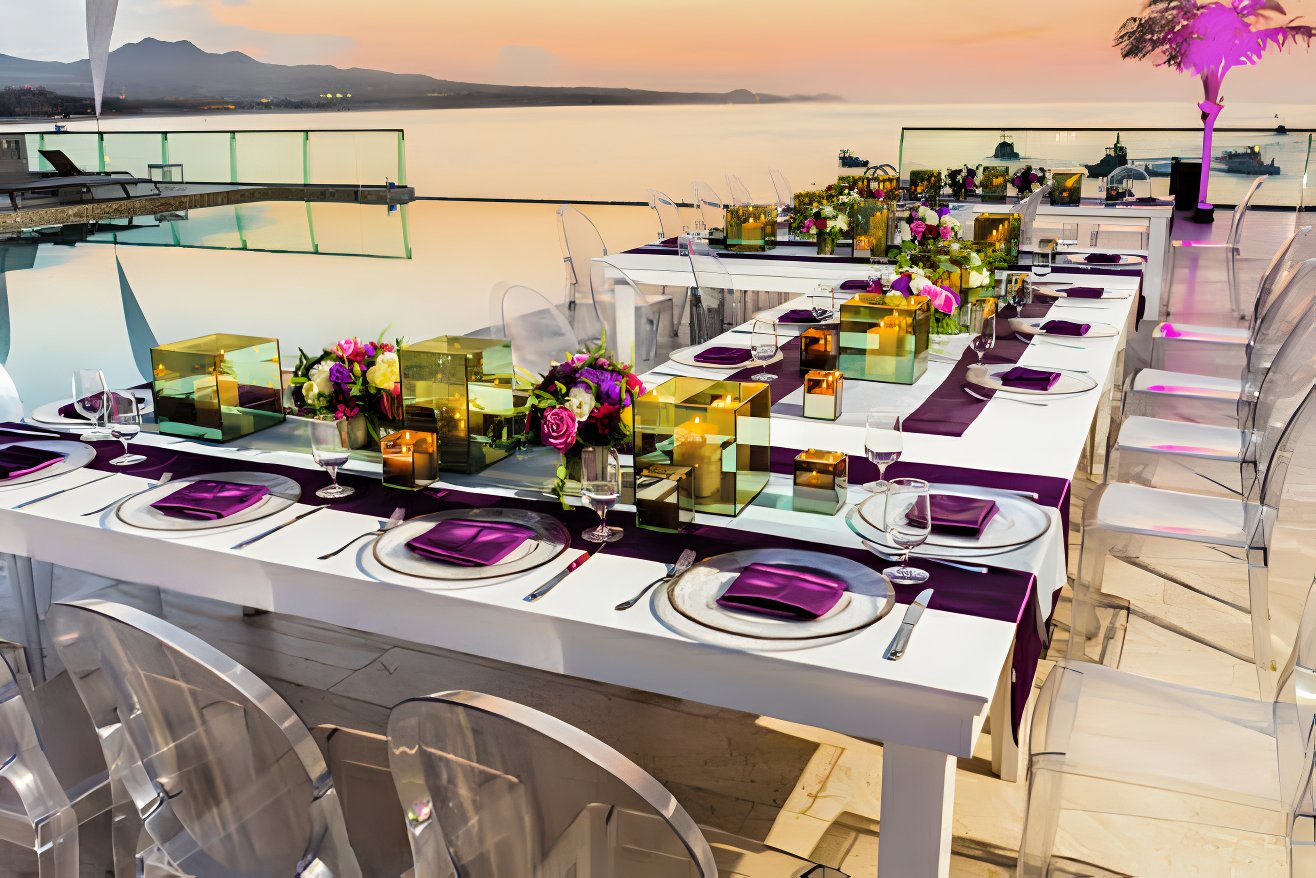 There's no shame in saying it: sometimes you want to leave the kids at home. And yes, we mean all of the kids. At Breathless Cabo San Lucas, you and your significant other can enjoy the wondrous bliss of Los Cabos without the ambiance of shouting children. Decked out with every amenity imaginable, the resort hosts weekly pool parties and themed soirees; a perfect on-site excursion for your wedding week. All-inclusive in every way, Breathless Cabo San Lucas welcomes you to the finer things in life: private balconies with Jacuzzis, tequila tastings, and wedding venues that'll make you and your wedding guests' jaws drop.
Example First Comes Love Wedding Package:
Symbolic ceremony
Dedicated on-site wedding coordinator
Preparation and ironing of couple's wedding dress and tuxedo
Bouquet(s) and/or boutonniere(s) for wedding couple
Wedding cake and sparkling wine (up to ten guests)
Special turndown service on wedding night
20% off spa treatments
Late checkout for the couple (based on availability and upon request)
Secrets Cap Cana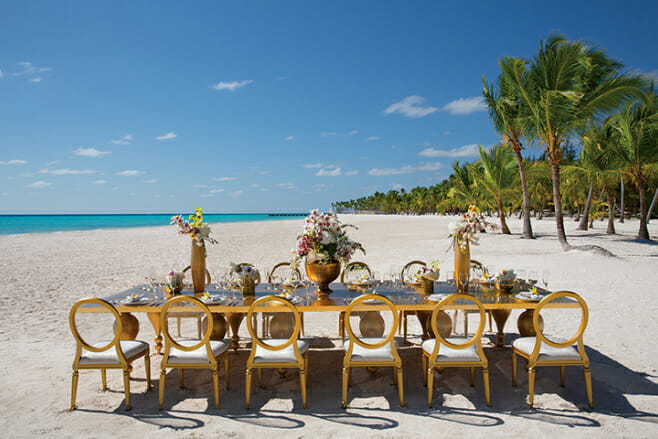 Look at that beach. UH-amazing right? While the Dominican Republic hasn't legalized same-sex marriage, Secrets Cap Cana still welcomes lovers and nearlyweds of all sexualities to destination weddings. Another opulent, adults-only gem, this resort is located in the gated community of Cap Cana, where pure seclusion and elegance naturally meet in harmony. Featuring various spins on the traditional beach wedding venue, Secrets Cap Cana provides couples with unique spaces to accommodate customizable wedding packages. From delectable locally-sourced cuisines to handcrafted cocktails, this resort has everything you need and more to host the wedding of your dreams. Even better? Secrets' entry-level offer becomes a complimentary wedding package after booking your private beach venue.
Example Wedding in Paradise Wedding Package:
Symbolic ceremony
Wedding organization and personal touch of on-site wedding coordinator
Preparation and ironing of couple's wedding day attire
Complimentary room for one member of the wedding couple the night before the wedding (based on availability and upon request)
Bouquet(s) and/or boutonniere(s) for wedding couple
Wedding cake and sparkling wine toast (for up to ten guests)
Special turndown service the night of the wedding
15% discount on all spa treatments
Newlywed Package
Late checkout for the couple (based on availability and upon request)
Free anniversary nights
Want to learn more about which destinations are truly LGBTQ+ friendly? Follow the link below to read our latest Pride Series blog, All-Inclusive Wedding Destinations That are Truly All-Inclusive: