Are you an adventurous couple looking for a destination wedding that's a bit more unique from your average Caribbean ceremony? Follow below as we highlight your desert beach destination wedding inspiration in beautiful Los Cabos. From cactus-clad venues to Mojave color palettes, follow below for some insider planning tips:
Desert Venues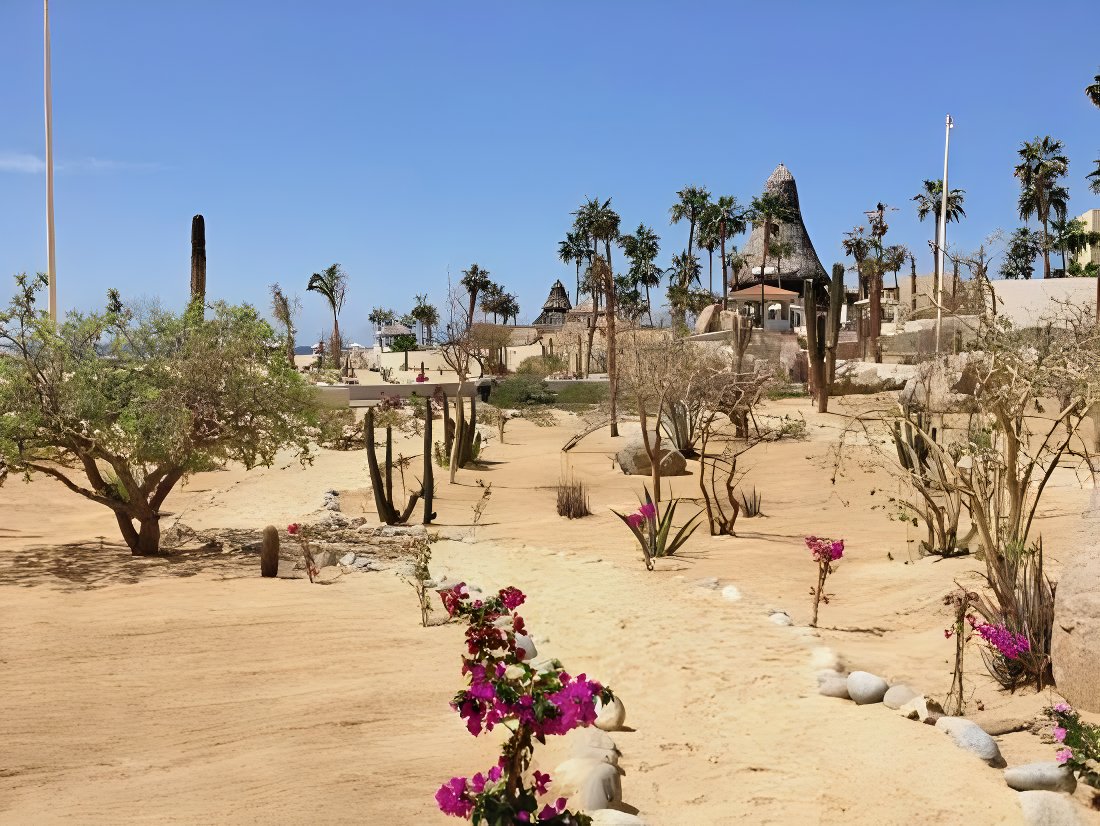 Sandos Finisterra
Say, "I do" in no man's land, with stunning desert venues in one chosen location. Los Cabos will offer the ultimate in beach-desert vibes for your search. Here you can throw out the palm trees (although they're there too) for cacti and other scenic fauna.
Consider the brand-new Hard Rock Los Cabos, which features an update on a chic interior design inspired by its surroundings. Guests will enjoy the modern rooms, with touches of lush brown colors, and a gorgeous pool complex that serves as an unforgettable desert oasis.
At Sandos Finisterra guests can get married at the same resort Keith Richard's famously wed at in the 80s. The penultimate venue just could be their desert garden, with ocean views, featuring rock-bordered pathways and cactuses who would like to photobomb your wedding photos.
Desert Destify Couples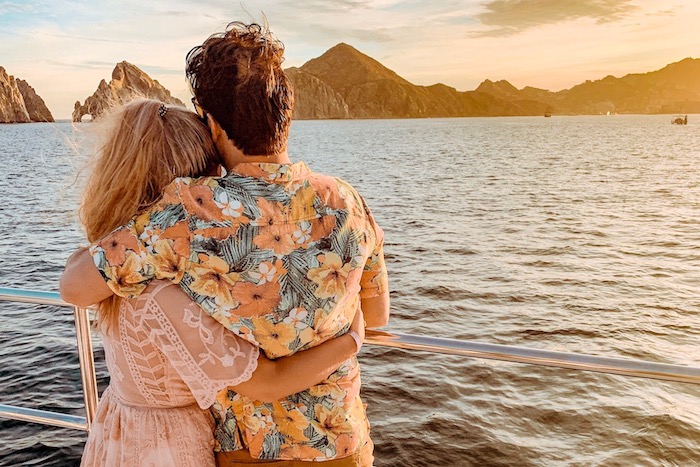 Chad and Hillary
Explore a small selection of our Destify Couples, who got married in Los Cabos, like at RIU Santa Fe or at Hyatt Ziva Los Cabos. Chad and Hillary chose to get married at Sandos, and even took the time for a sunset cruise to see the famous El Arco signature rock formation that area is known for. Or see more of Kenny and Sarah, who took photos along the tan beach at the bottom of the resort grounds.
Desert Decor and Dress Inspiration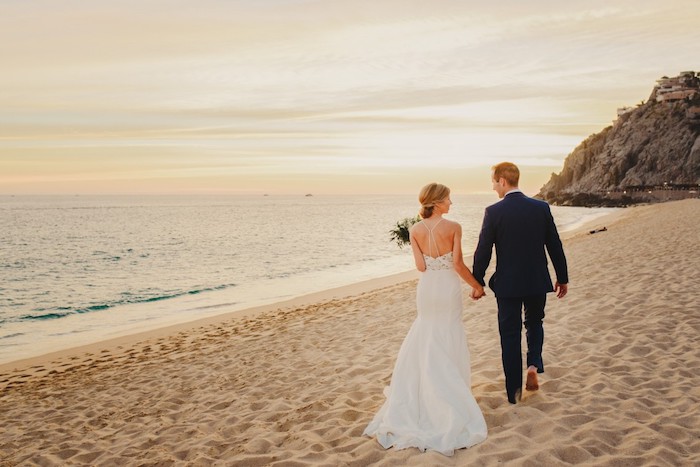 Lizzy and Reid
For your desert wedding ceremony, consider tan or neutral color palettes, or pops of color that will stand out against the natural setting. Your wedding bouquet, or even the parting gifts for guests, could be succulents. If you would like to mix in flowers, think about blush or purple-colored flora.
For bridesmaids, consider richly colored gowns, but go light on the fabric choice as the temperatures may be hot. For the bridal dress, perhaps go with a shorter cut, as no bride wants a long train dragging through the sand. Utilize accessories that match the location, like metallic pops of gold or leather gladiator-like sandals that are comfortable to walk in. For signature drinks use the Mexican inspiration, offering mojitos or hand-crafted margaritas.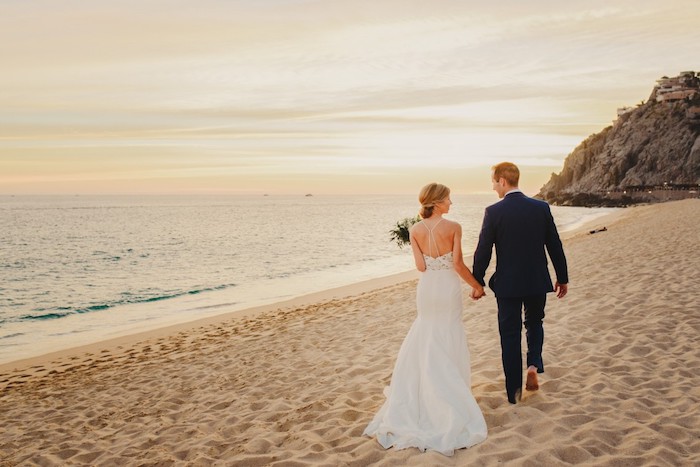 Lizzy and Reid
Considering your own destination to Los Cabos? Explore our resorts by following the button: