Looking for the most luxurious room for your destination wedding? Want the ultimate in relaxation during your stay? Consider our list of these 5 gorgeous Presidential Suites, spanning a variety of resorts and locations. Expect huge floorplans and immaculate attention, and some of our selections even allow for private events, like your wedding ceremony or reception, thanks to the added space.
Royalton Bavaro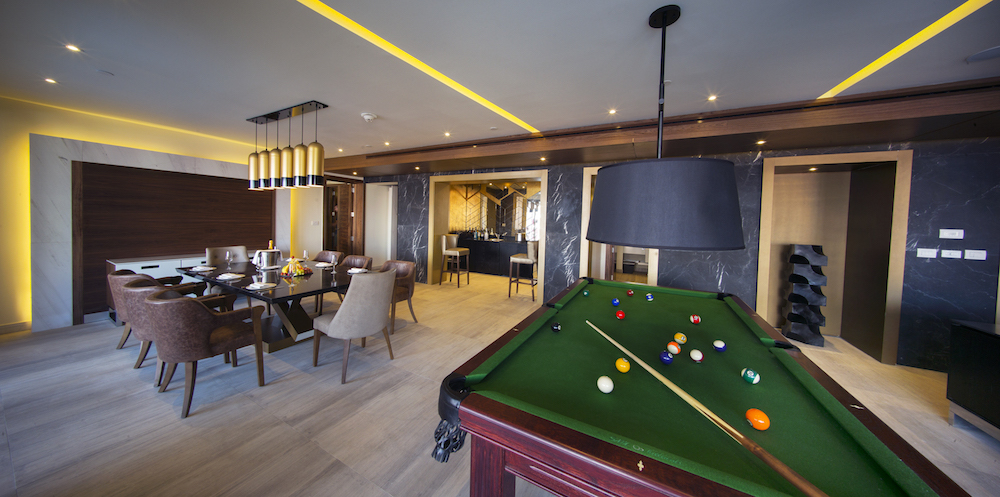 Royalton Bavaro
Starting off our list is the beautiful Royalton Bavaro all-inclusive resort near Punta Cana, in the Dominican Republic. The Chairman Suite is the highest available room category at this new resort and features a sweeping patio, multiple bedrooms, private elevator entrance, and even a full-size pool table. This room has the best views of the ocean on the property, and also overlooks one of the stunning signature pools.
Hyatt Ziva Puerto Vallarta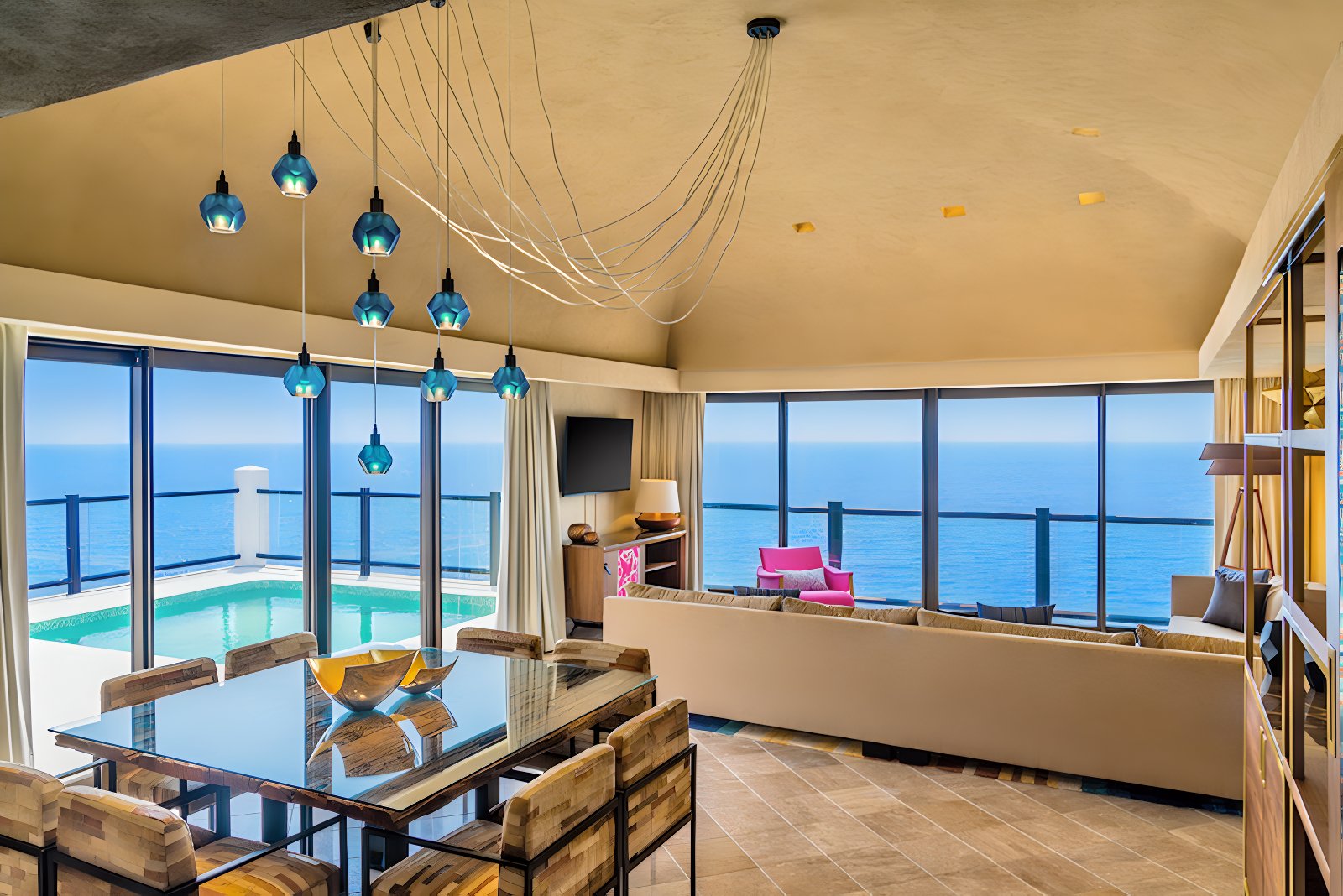 Hyatt Ziva Puerto Vallarta
The Hyatt Ziva Puerto Vallarta resort rests on a gorgeous bay, with the iconic Pacific-coast mountains dotting the horizon. The expansive 2-story penthouse suite features a private swim-up pool, and a separate living room and dining rooms. There's no better view of the bay than from this exclusive room category.
Dreams Playa Mujeres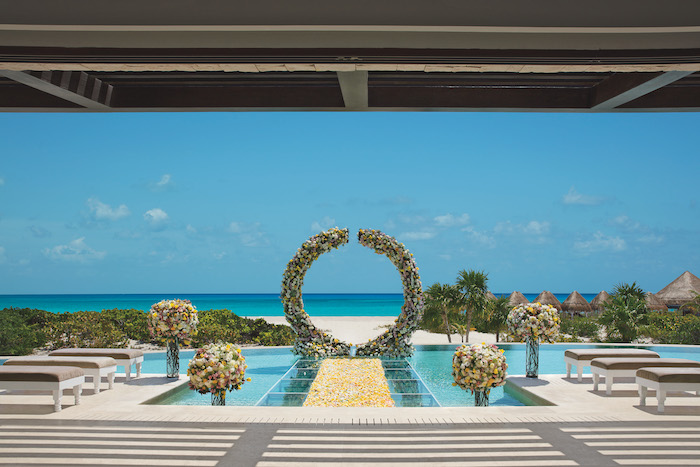 Dreams Playa Mujeres
This contemporary presidential suite made the list because you can actually host your entire destination wedding from within! Dreams Playa Mujeres is the new flagship AM resort, and it's easy to see why. The entire property is stunning, located in a newer resort section of the Cancun-Caribbean. Inside the lavish digs, guests will enjoy 2 bedrooms, a wraparound terrace that can host private events, a kitchenette, and dining area, and some of the best ocean views the resort has to offer.
Sunscape Curacao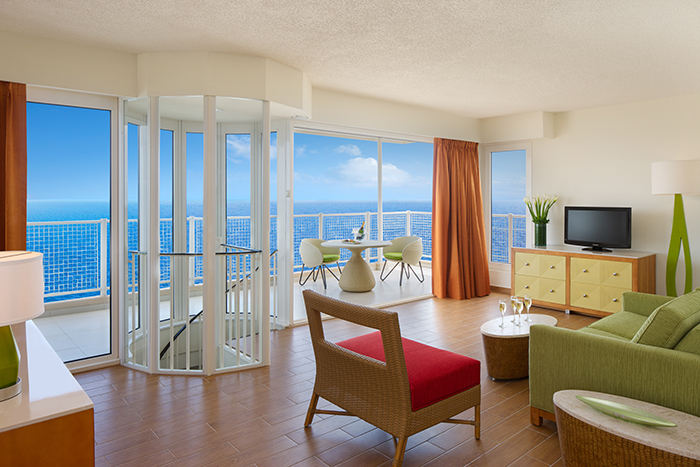 Sunscape Curacao
The budget-friendly Sunscape brand welcomes amazing resorts the entire family will enjoy. The Sunscape Curacao all-inclusive resort is located on one of the Caribbean's most unique islands, where the waters are truly azure and tranquil. At a fraction of the price of the other resorts on this list, the presidential suite still offers an outstanding list of amenities. Guests will enjoy a master bedroom, a preferred location, Sun Club perks, and a cornered terrace with unbelievable views.
Hard Rock Riviera Maya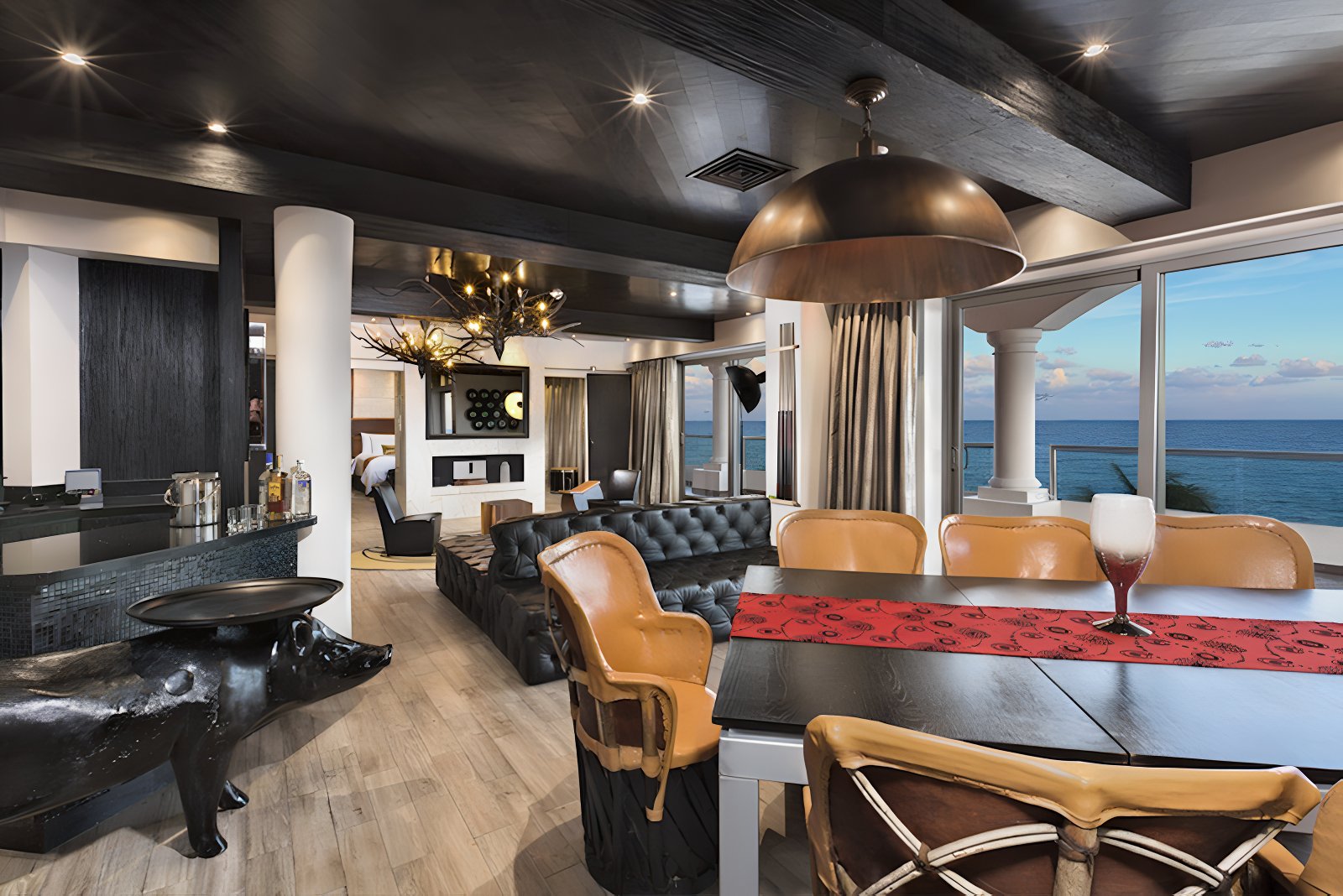 Hard Rock Riviera Maya
There's no better place to live life like a rockstar then at the large and in-charge Hard Rock Riviera Maya resort. Across the property, guests will enjoy a skatepark, waterparks, nightclubs, and so much more! But why leave your room when you're staying somewhere as posh as the rockstar presidential suites. You'll have the best ocean views, a private butler, your own rooftop lounge, and within a living room with bar and chic interior decor that utilizes custom lighting and a modern hacienda design.
Want to learn more about the benefits of all-inclusive resorts? Click the button below to see why they provide some of the best destination weddings possible: