White sand beaches, gorgeous sunsets, and ocean views. What is most important to you when choosing a destination wedding venue? How do you pick a wedding venue? There are a lot of them. Picking the best destination wedding venue means reviewing a lot of options, listing out locations and amenities, and determining a budget. Follow along while we share our favorite wedding venue tips, especially for Destify weddings.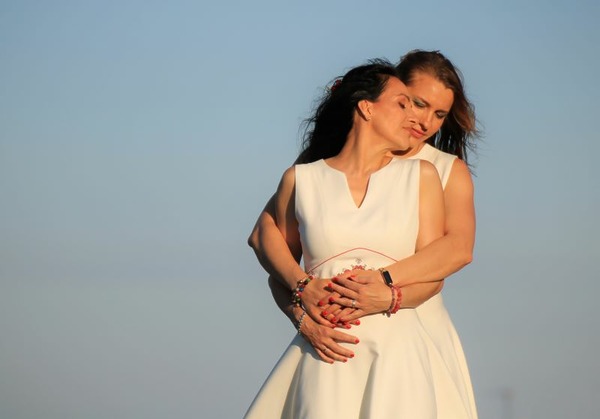 Choosing a Destination Wedding Location
When it comes to destination weddings, the first thing to decide is the country and the location. Are you gathering your closest friends for a trip to the Caribbean? Is Mexico logistically easier? When determining where your destination wedding is going to take place, you'll need to consider the cost and ease of flights and transportation. If the location fits your budget, and what the travel requirements are (such as visas). Here are some of the best destination wedding locations and our favorite wedding venue tips.
Mexico Quick Facts
Mexico is LGBT-friendly, and able to accommodate same-sex ceremonies and gay-friendly destination weddings.
There are numerous options for excursions, from snorkeling to exploring Mayan ruins.
In Cancun and Sayulita, guests will find ample opportunities for shopping.
There are many options for ceremonies within chapels and Catholic ceremonies.
From Cancun to Puerto Vallarta, there are many bars, beach clubs, and nightclubs to visit.
Beaches vary by destination, from the calm waters and white sands of the East Coast to beautiful (but unswimmable) beaches in Los Cabos.
Beach wedding venues in Mexico are easy to come by, but not all are private.
Caribbean Islands Quick Facts
Many of the smaller Caribbean Islands are welcoming and happy to accommodate same-sex destination weddings.
The smaller islands offer unforgettable catamaran cruises.
There are endless beaches to explore, with remote locations in St. Lucia, and the famous Nassau Beach in the Bahamas.
From St. Martin to the Bahamas, guests will find many exciting options for nightlife.
The smaller the island, perhaps the better the reefs, with numerous scuba diving and snorkeling spots throughout the various destinations.
Vacationers will find many enticing shopping hubs, especially in the Bahamas, known for duty-free shopping and luxury outlets.
Jamaica Quick Facts
Many resorts are near world-class golf courses, designed by many legendary names golf fans will recognize.
From the 7-mile beach in Negril to the beautiful shores of Montego Bay, guests will find many beautiful beaches for relaxation.
There are plenty of excursion opportunities available, like a visit to Dunn's River Falls.
There is plenty to do for nightlife in Jamaica, from cliffside beach bars to fun oceanfront restaurants.
Guests can book fun boat trips, from booze cruises to catamaran sunset rides.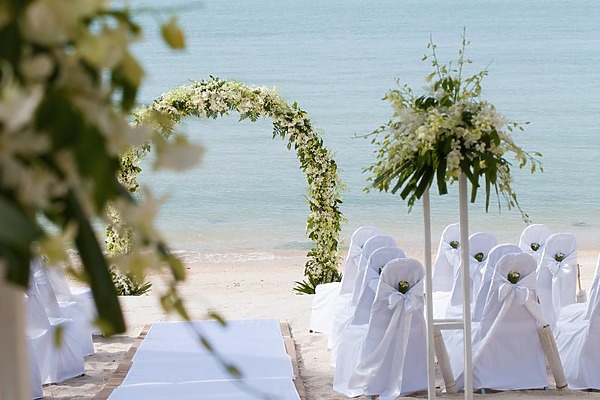 Choosing the Best Destination Wedding Venue
Once a general location is determined, you'll need to pick the actual venue. Hotels and resorts range from more budget-friendly to luxury five-star resorts. The amenities, inclusions, and of course the cost, vary with each venue. It's important to note what your priorities are when looking at venues. Do you want a beach known for its sunsets? Someplace more secluded? What about the rooftop wedding venues in Cancun? A hotel known for its fine dining? Or something simple? Here are some of Destify's top venue choices.
Puerto Vallarta Weddings

Hidden in a private cove on the coast of Puerto Vallarta, this all-inclusive resort offers a beautiful and secluded beach to make your tropical getaway perfect.

Hyatt Ziva Puerto Vallarta:

Read more

Venues: 5
Family Friendly
30 Minutes

Package Costs:

$

2,039

–

$

11,944
Hyatt Ziva Puerto Vallarta
Located in Puerto Vallarta, Mexico, the Hyatt Ziva Puerto Vallarta resort is a spacious, all-inclusive resort with a mix of gorgeous beaches and lush gardens. The resort is family-friendly, LGBT+ friendly, and hosts no more than three weddings per day. Here's a wedding venue tip: always check the number of weddings a venue will host each day.
Los Cabos Weddings

Hard Rock Los Cabos is the hip indie band you knew before your friends did. It features a selection of customizable, rock-star wedding packages with gorgeous venue vistas and access to some of Mexico's top peninsula excursions.

Hard Rock Los Cabos:

Read more

Venues: 11
Family Friendly
45 Minutes

Package Costs:

Included –

$

5,000
Hard Rock Los Cabos
Another one of Destify's best destination wedding locations is the Hard Rock Los Cabos in Los Cabos, Mexico. The Hard Rock Los Cabos is a large resort, full of activities and amenities. All the rooms at Hard Rock include a private balcony, stocked minibar, air conditioning, and coffee maker. The resort is family-friendly and LGBT+ friendly. The hotel will only accommodate 5 weddings per day, ensuring that all wedding parties get their first choice of ceremony date. The Hard Rock Los Cabos fights the stereotype of small destination weddings, with the ability to accommodate 100-500 wedding guests. If you're wondering how to pick a wedding venue for a large destination wedding, and looking for a high-activity resort, the Hard Rock Los Cabos may be the perfect choice.
Montego Bay Weddings

This adults-only, all-inclusive RIU resort in Montego Bay is a stunning location ideal for wedding celebrations that run into the night.

Hotel Riu Palace Jamaica:

Read more

Venues: 1
Adults-Only
10 Minutes

Package Costs:

$

1,499

–

$

7,999
Hotel Riu Palace Jamaica
Hotel RIU Palace Jamaica in Montego Bay, Jamaica, is a medium-sized venue boasting an elevated design in the lobby and bars, and gorgeous infinity pools overlooking the ocean that make it perfect for a modern ceremony. RIU is an adults-only resort, so your little cousins will have to stay home. RIU Palace Jamaica hosts only three weddings a day, making sure to give the right levels of attention and care to each couple.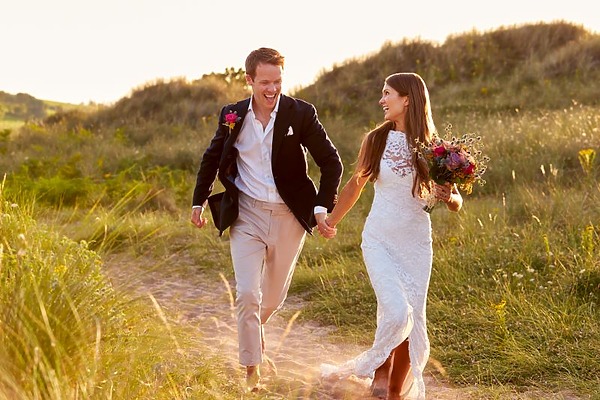 Other Considerations for Destination Wedding Venues
Focusing on the environment, the location, the details, and the budget of the actual destination wedding venue is important, but there are some additional considerations to keep in mind. If you plan on having children at your wedding, your own, or other children that are an important part of your life, you'll need to remove adult-only resorts and hotels from your possible venue list. If you would prefer no children around at all, bump those resorts to the top of your shortlist.
Unfortunately, LGBT+ couples will need to confirm if the destination and the specific venue are LGBT+ friendly, safe, and welcoming, but we're here to help. Destify will work with every couple to find the best destination wedding venue for their vision, and their needs. We'll provide all of our venue wedding tips to ensure the location is the perfect spot to say "I do!" Destify is making meaningful memories for every couple we work with.
Contact us today to start planning the best destination wedding you can possibly imagine!