A destination wedding is a special event that deserves a special venue. But with so many beautiful places in the world to choose from, how do you decide on the perfect place?
There are a few important factors to consider when selecting a destination wedding venue. First, you need to decide on the type of venue you want. Do you envision a beachside ceremony or a more formal event in a ballroom? Once you have a general idea of the type of venue you are looking for, you can start narrowing down your options.
Another important factor to consider is the guest list. Will you be inviting only close family and friends, or do you want a large wedding with hundreds of guests? The size of the guest list will help you determine the size and scale of the venue you need.
Lastly, you need to think about your budget. Weddings can be expensive, so it's important to set a budget and stick to it. By considering these factors, you can find the perfect destination wedding venue for your ceremony. Learn more by following our guide below:
Why destination weddings are gaining popularity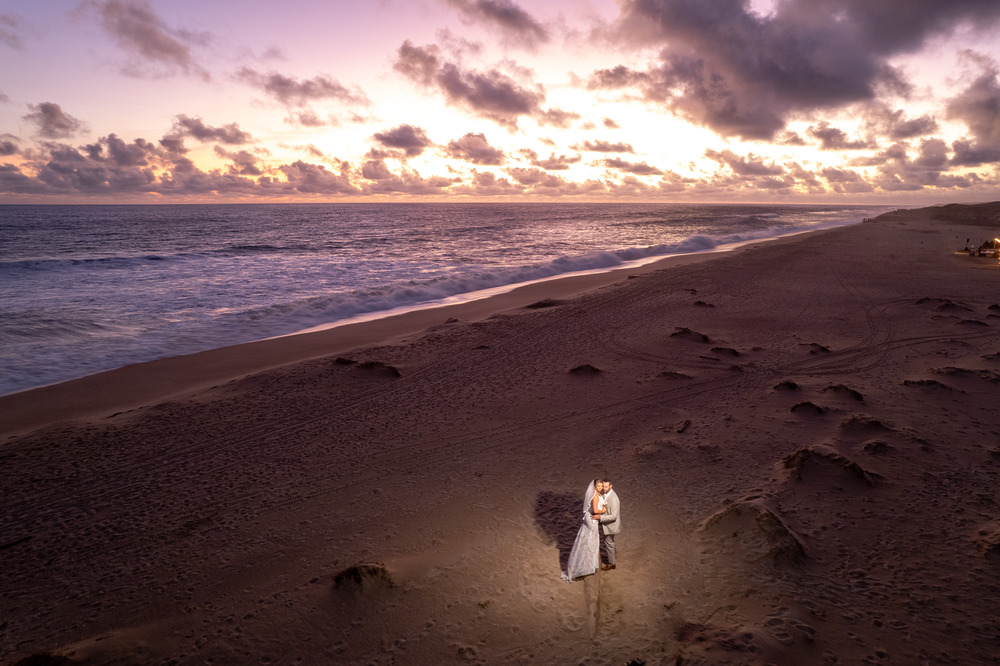 Destination weddings are gaining in popularity as couples look for unique and memorable ways to tie the knot. Destination weddings allow couples to get away from the hustle and bustle of everyday life and have their nuptials in the setting of their dreams.
With so many romantic locations to choose from, it's no wonder destination weddings are popular for couples. Whether you dream of a beachfront ceremony in Hawaii or a secluded and private event within a tropical garden, destination weddings offer a variety of venues to fit a range of styles, tastes, and budgets.
Different types of destination wedding venues
There are a variety of venues available for destination weddings, such as:
Beach Venues: Beach resorts are popular spots to hold a destination wedding. Many resorts offer a variety of packages to fit any budget and provide professional wedding coordinators while saying, "I do" on stunning beach fronts. Plus, there is no limit on guest size on a beach (unless it's a particularly small and private one).
Garden Venues: For a more romantic atmosphere, a garden venue can be a great pick for a wedding in a tropical destination. Many gardens come with landscaped paths and foliage that provide a great backdrop for wedding photos.
Private Islands: Private islands are luxurious and offer couples the ultimate in privacy and seclusion. We know of some resorts with marked spots like these for guests!
Of course, many other options are available, depending on your budget and aesthetic.
What to look for in a destination wedding venue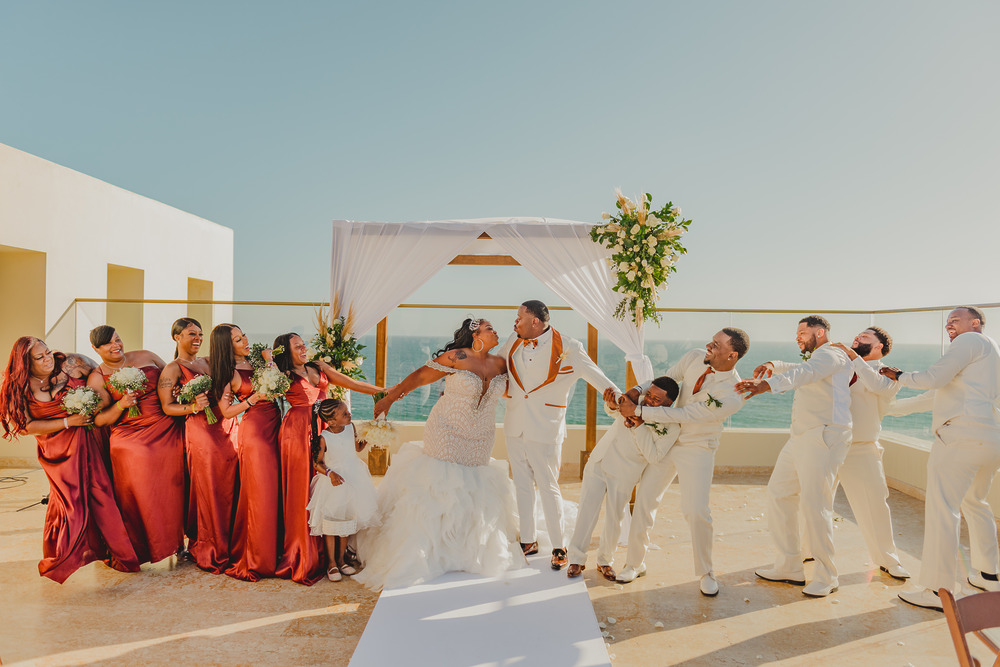 When selecting a destination wedding venue, there are a few key factors to consider. First, you want to make sure the venue fits the style of your wedding. Does the location have the right atmosphere and ambiance for your wedding?
You also want to make sure the venue is able to accommodate the size of your guest list. Can the venue provide enough seating or standing room for your guests? Is there space for a dance floor, bar area, and other necessary features?
Lastly, you want to make sure the venue matches your budget. Once you have determined these factors, you can start selecting the ideal destination wedding venue for your big day.
How to choose the perfect wedding resort
1. Research resorts: Research the beach resorts that offer all-inclusive wedding packages. Determine what types of amenities and services the resorts provide and what type of wedding packages they offer.
2. Determine your budget: When choosing the perfect beach all-inclusive wedding resort, you will need to consider your budget. All-inclusive resorts can vary in pricing, so finding one that fits your budget is important.
3. Decide how many people to invite: Decide how many people you want to invite to the wedding. This will help you decide what size resort you will need for your wedding.
4. Consider any special requirements: Consider any special requirements that you or any guests may need, such as special dietary restrictions. This will ensure that your guests have a pleasant and comfortable experience while they are attending your wedding.
5. Check reviews: Read reviews that customers have written about the resorts and their wedding packages. This will help you get an idea of the quality of service and amenities that the resort provides
Questions to ask your venue coordinator
Before selecting your destination wedding venue, it's important to ask your venue coordinator several key questions. You want to ensure the venue provides all the amenities and services to make your day perfect.
Some key questions to ask include:
What is the total cost of the wedding package?
Does the venue have a backup plan in case of inclement weather?
Are there restrictions on decorations, music, etc.?
Are there any security services available?
Can I bring my own photographer?
Is there an additional fee for outside vendors or catering?
Asking these questions can ensure that all your needs will be met during your wedding.
The benefits of a destination wedding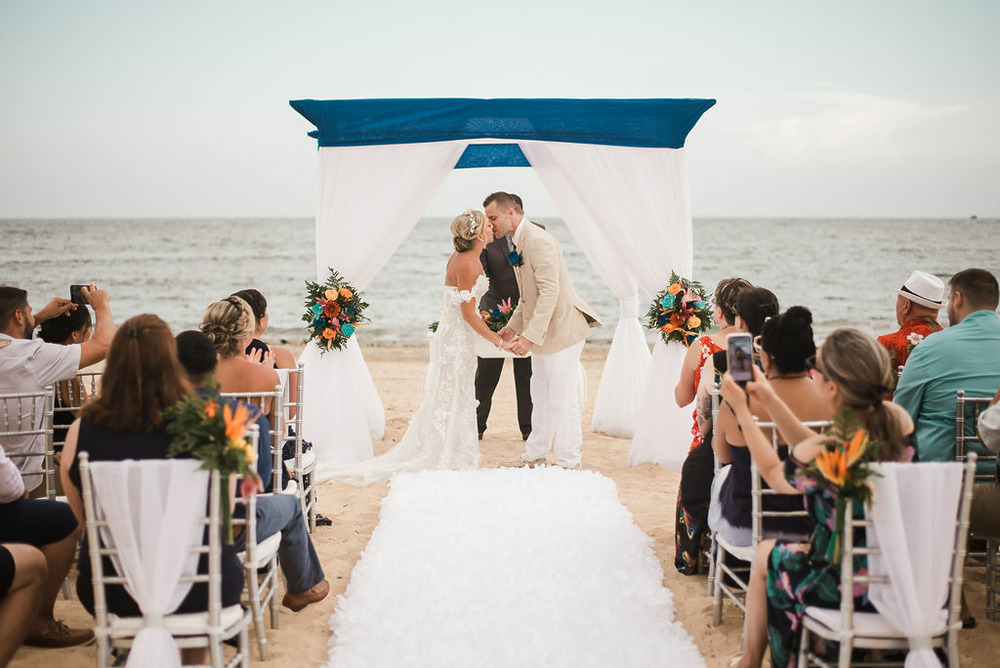 Destination weddings offer couples a chance to have their nuptials in the setting of their dreams. Not only do these weddings tend to be more affordable than most traditional weddings, but they also tend to be more intimate and memorable. With so many beautiful and romantic venues to choose from, you can create a unique and special atmosphere for your wedding that will be cherished by your guests.
The true benefits of hosting a destination wedding include the chance to create a truly custom and intimate wedding experience, the potential to save money by having the ceremony and reception in one place, access to a wide range of gorgeous backdrops to exchange vows, the opportunity to explore a new location with your partner and guests, and scenic beauty and relaxation for your honeymoon or longer stay. Whew, that was a lot!
When planning a destination wedding, selecting the perfect venue to make your special day as unforgettable as possible is important. Consider the type of venue you want, the size of your guest list, and your budget to help you narrow down your selection. Ask the venue coordinator key questions to make sure the venue can accommodate all your needs and desires. With these considerations in mind, you can find your dream destination wedding venue and make your day as special as it should be.