Cancun is not only one of Destify's favorite locations for destination weddings, but it's one of the most famous tourist spots in the world!
With its gorgeous beaches and all-inclusive resorts, it's not surprising that thousands of our couples have said 'I do' in this tropical paradise.
Not only are the luxury resort properties fantastic, but the surrounding area of Cancun is full of vibrant culture, gourmet restaurants, and lively nightlife! We encourage all of our couples and their destination wedding guests to soak up all Cancun has to offer.
Understandably, the idea of traveling around a foreign country can fill some visitors with apprehension.
Fear not!
We have the best Cancun travel tips and are here to give you the inside scoop!
Getting to Your Hotel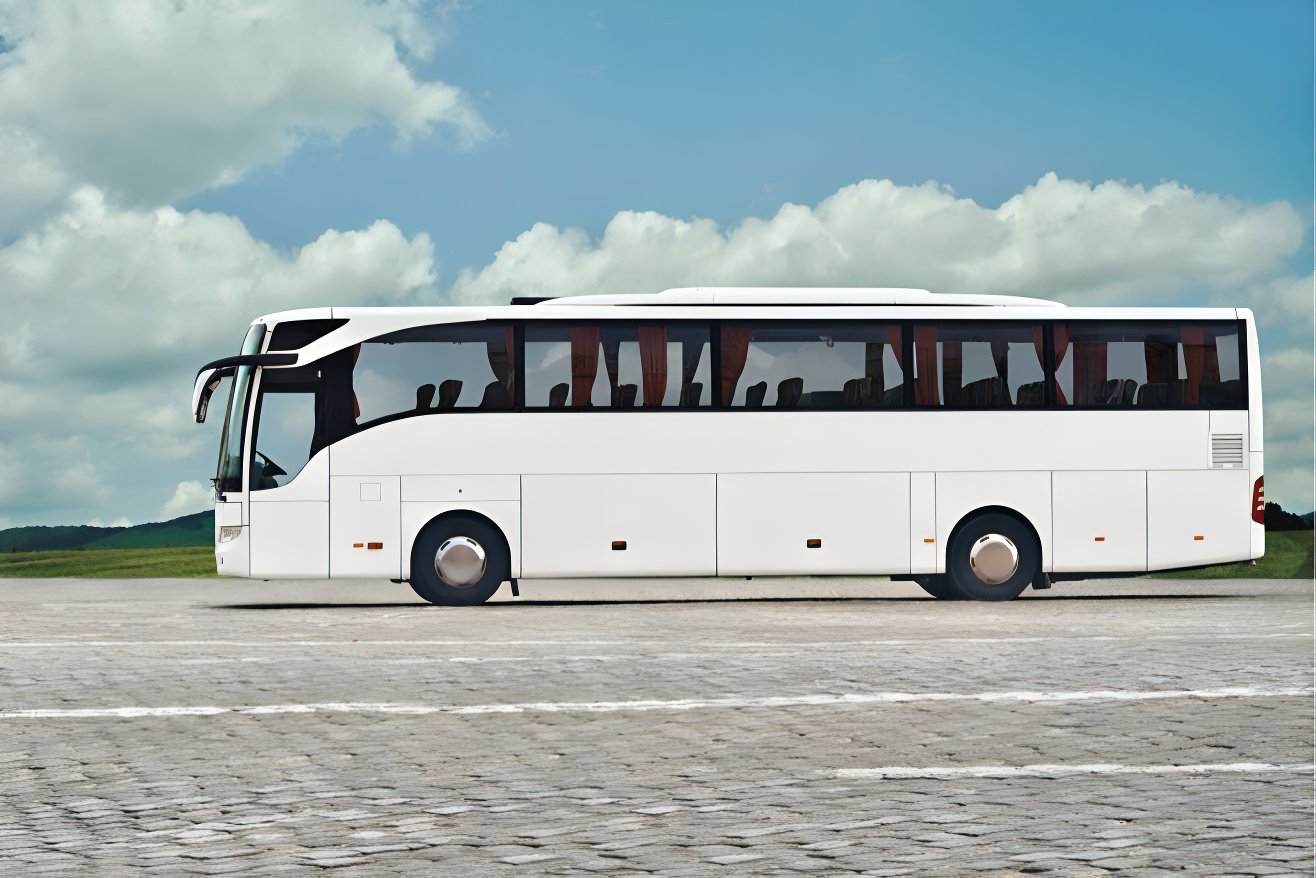 Your plane touches down, and you can practically taste the salty sea breeze of your resort's beach.
Luckily, Cancun travel from Cancun International Airport (CUN) to your all-inclusive wonderland is an easy A to B!
Follow the signs to the pick-up location, and your driver is there waiting for you, holding a sign with your name on it. 
Destify will prearrange your transportation shuttle ahead of time, but make sure that you've verified that your transfer is confirmed before travel! 
The Cancun airport is located 25 minutes outside Zona Hotelera (the Hotel Zone), the 14-mile curving island strip home to most of the all-inclusive resorts in Cancun. 
While this 25-minute ride is a quick, straight shot to your resort, keep in mind that local traffic will add considerable time to your trip. Make sure you plan accordingly! 
Walking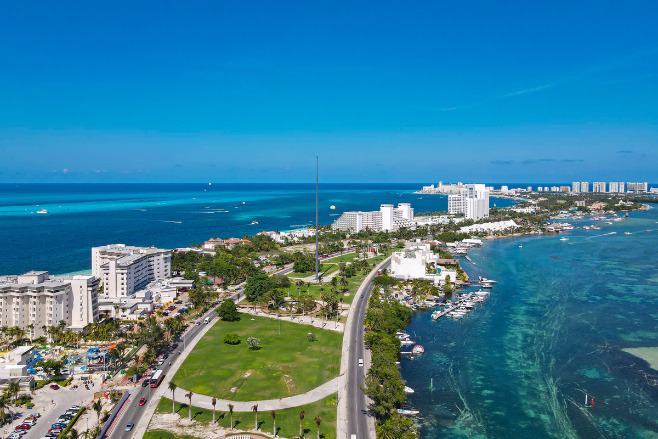 Once you've gotten settled at your resort, you'll find that leaving the premises of your hotel's property, exploring the Hotel Zone, and Cancun travel is easy on foot.
The bending Hotel Zone is home to all-inclusive resorts, restaurants, shopping, gorgeous beaches, local attractions, boat tours, and much more.
The sidewalks in the area are well-sustained, wide, and easy to navigate.
You'll find some of the most major attractions in the area by making your way to the middle of the Hotel Zone, where the island strip curves. 
Between Fat Tuesday, Habaneros, Congo Bar Cancun, Cancun Wax Museum, and much more, there's a ton to find in the Hotel Zone by taking a stroll.
Bus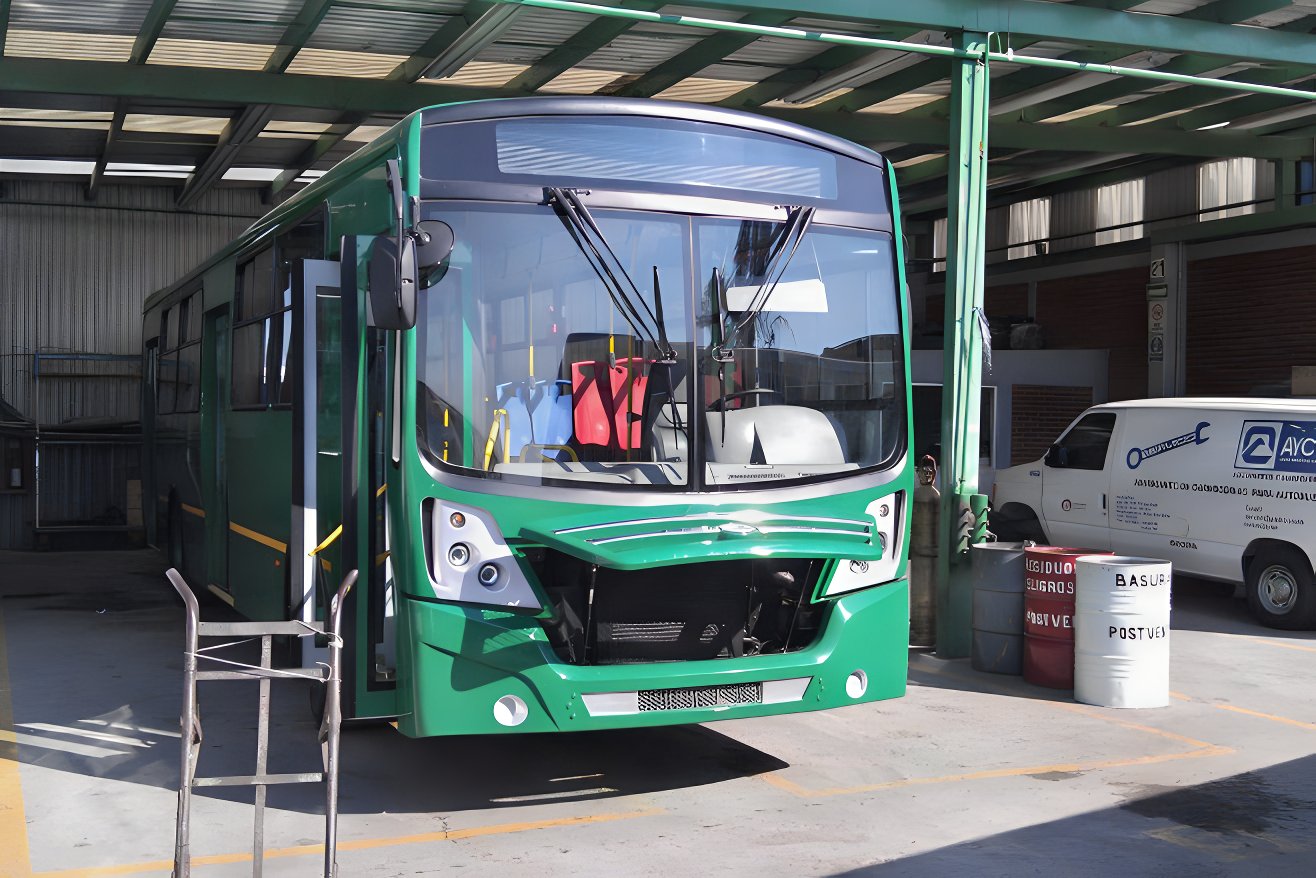 Despite how easy it is to walk around the Hotel Zone, city buses are the most popular and efficient way to get around Cancun, Cancun travel in the bustling downtown area (Cancun Centro).
The bus route easily takes travelers to downtown Cancun, following two main pathways that stop at all of the main beaches, plazas, shopping malls, hotels, and all of the other major attractions in the area. 
The buses in Cancun charge a flat rate of 12 pesos per ride, so be sure to have Mexican currency readily available!
Additional regional buses also bring tourists to other popular local attractions, such as the ADO buses that take travelers to spots like Tulum, Playa del Carmen, and the Chichén Itzá archeological site.
To get back to your all-inclusive resort, find the local buses that say 'Zona Hotelera.'
Taxis & Uber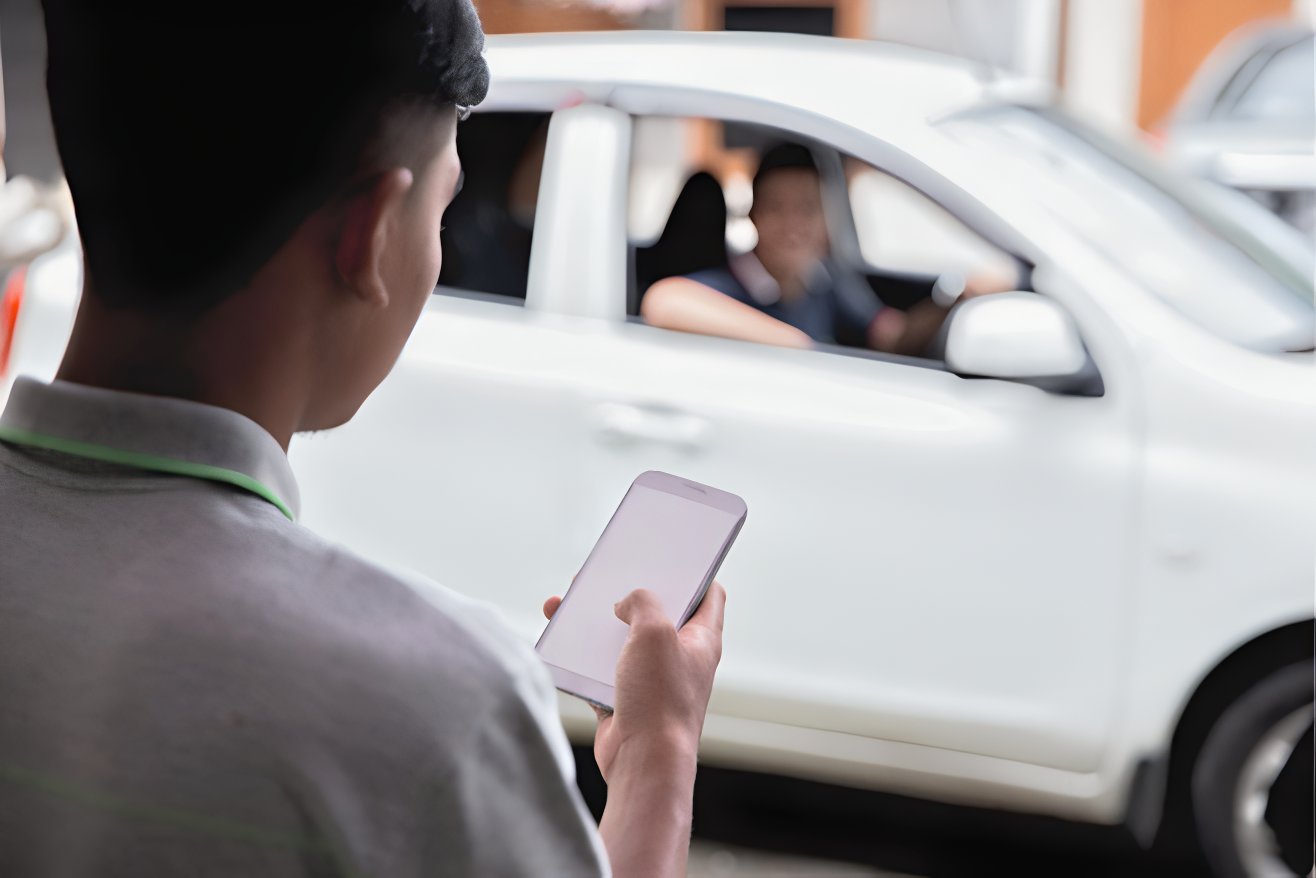 Taxi stands dot all of the major streets in downtown Cancun, especially around shopping centers and resorts. 
Fares tend to fluctuate, but in general, a taxi ride from Cancun's downtown to the Hotel Zone will run you $10-20 USD.
For quick rides around the hustling downtown area, expect to pay around $2-5 USD.
Again, make sure you have Mexican Pesos on hand, or don't expect to get back any of your USD change!
Ubers are also prolific in the area. In general, Uber rides will be cheaper than taxis in the area and tend to be much more convenient. 
Because of their ease of use, we recommend Uber and other ridesharing apps like them for short trips and Cancun travel in general!
Colectivo (Shared Vans)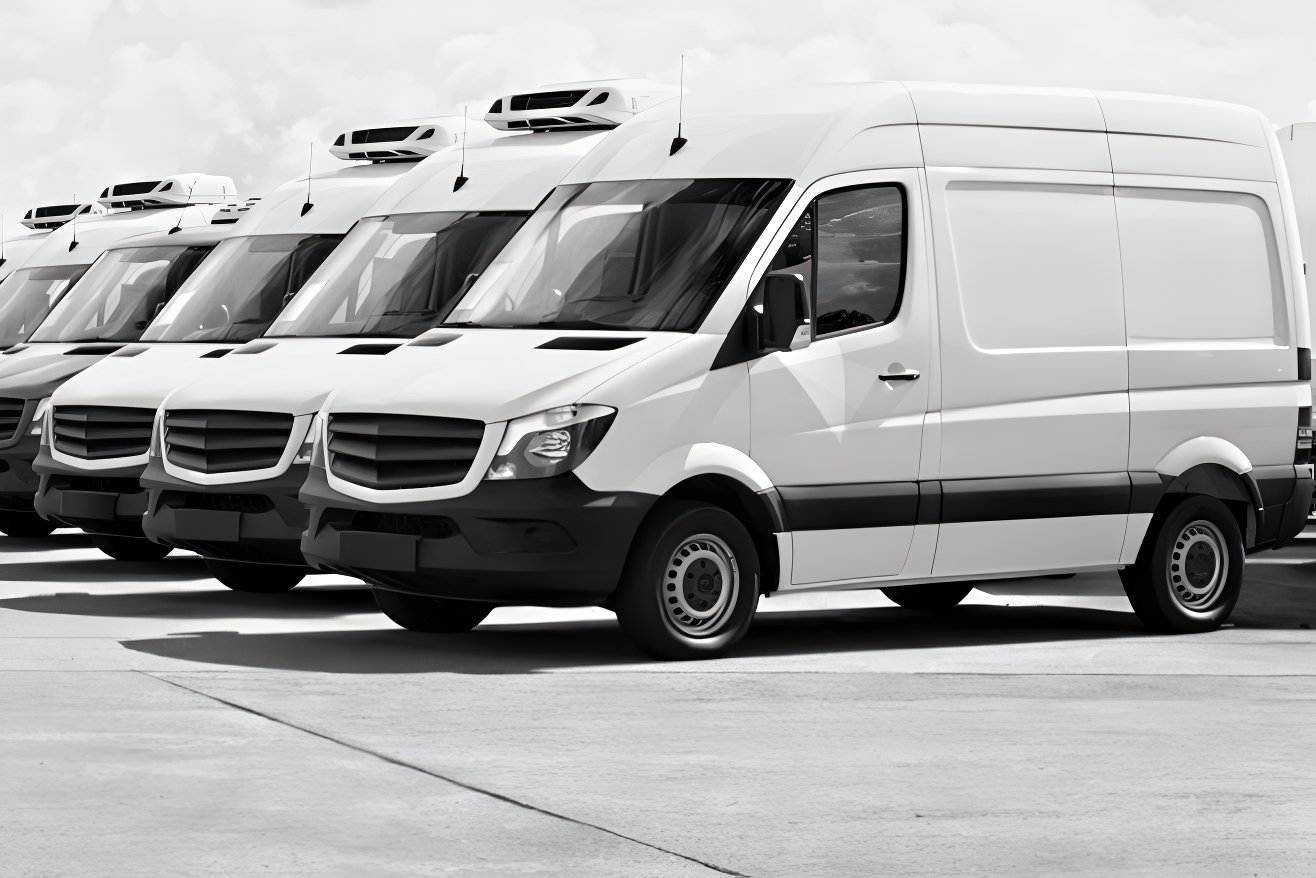 Colectivos are shared local vans. They typically only take travelers to specific locations, such as the towns of Playa del Carmen of Tulum.
These vans are found on Avenida Tulum across from the ADO bus station.
While not as convenient as buses (and sometimes un-air conditioned), they are extremely affordable modes of transportation. 
A Colectivo van from Cancun to Playa del Carmen will typically cost you just over $2!
If you have any questions or confusion about schedules, ask your resort's front desk staff!
Renting Cars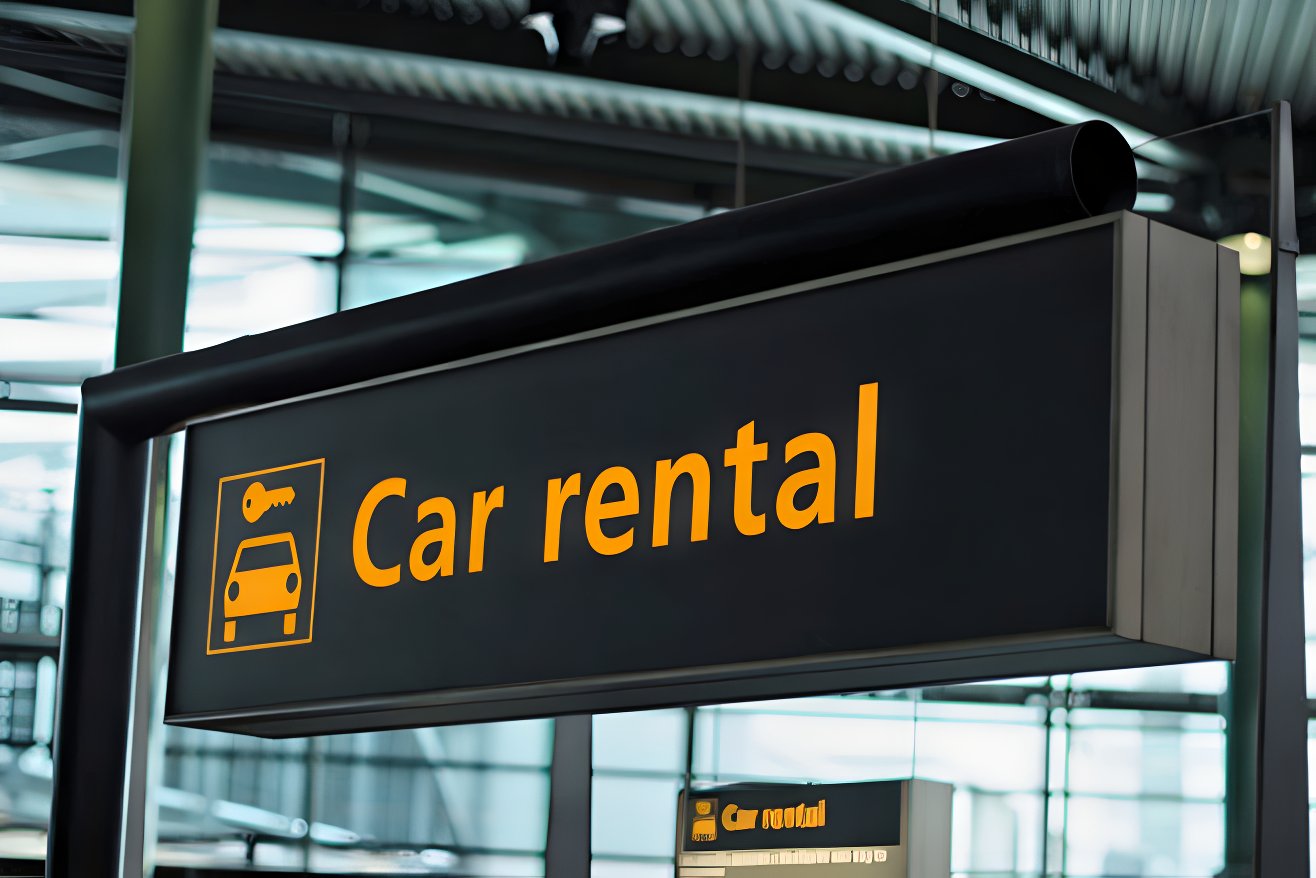 Cancun International Airport has several car rental agencies for you. You'll avoid higher rental cars rates by booking your selection ahead of time.
While booking your vehicle is easy, we don't recommend doing so. 
To put it bluntly, driving in Cancun is a bit of a nightmare.
In Cancun's downtown area, heavy traffic, some unkempt roads, and almost no parking spots all guarantee a frustrating driving experience.
While the Hotel Zone typically has reserved parking spaces for guests, likewise for the restaurants and establishments along the Hotel Zone's strip, we still don't recommend going this route to get around Cancun.
Whether you're in Cancun for a destination wedding, vacation, or for general Cancun travel, we suggest you take a load off and pay for your rides.
You're only in paradisical locales like Cancun so often. Have a cocktail with lunch and let someone else worry about parking. 😉
Ferry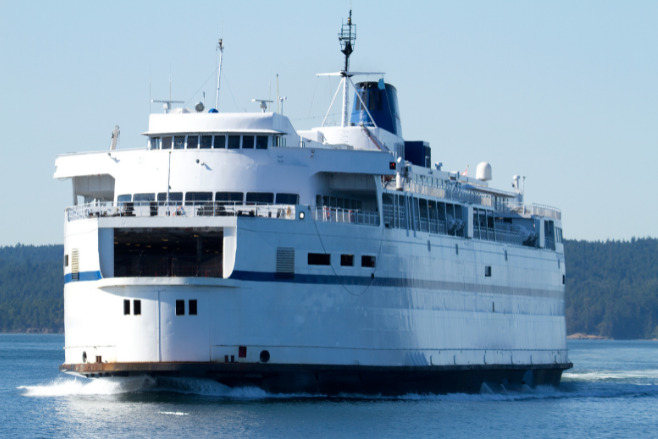 There are some fantastic island getaways near Cancun that you should absolutely pay a visit to!
Ferries are the only way to travel to these tropical oases.
There are three piers in the Hotel Zone, which you can easily access ferries from. These are Playa Tortugas, El Embarcadero, and Playa Caracol. The ferries run every half hour and offer their services from 9 am to 9 pm.  
The roundtrip prices typically cost $20 per person.
While there are a few different island choices, we recommend going to Isla Mujeres. 
Known as one of Mexico's 'Magic Towns,' this 5-mile tropical isle is famous for its calm waters, rich national parks, the Manchones Reef, and a cozy downtown area with shops and restaurants. 
For something extremely unique, visit Isla Mujeres' underwater museum, MUSA. This aquatic wonder is dedicated to teaching people about the effects of climate change and the local culture of the comfy island.
Get Ready For Adventure and Book Your Dream Cancun Wedding Today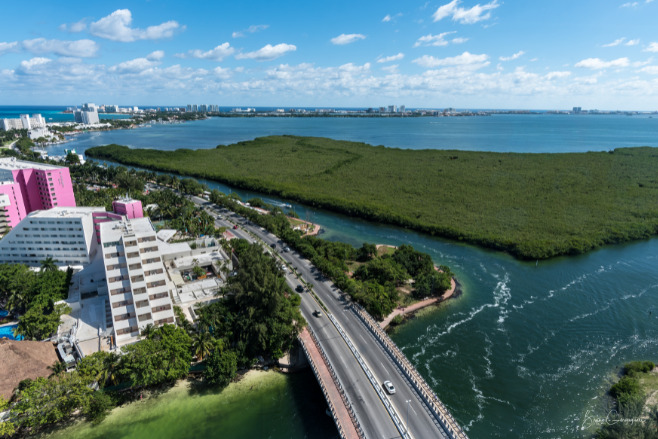 Feeling confident about Cancun travel and how to get around the Cancun hotel zone now?
Great!
Cancun is one of the most popular tourist destinations in Mexico for a reason. It has so much fun, luxury, and culture to offer destination wedding couples and every member of their wedding party.
Even for travelers from other countries, getting around Cancun is both easy and affordable!
Make your bid day dreams a reality and talk to one of our wedding experts today!