With destination weddings, there are two types of ceremonies: legal and symbolic. A legal ceremony is legally binding where it is performed, from Mexico to Jamaica, and they require extra paperwork, extra costs, and sometimes even blood tests. If you need/want a civil ceremony performed you can take this route. A symbolic ceremony will celebrate your union just like a legal ceremony and can include the same ceremony details from music to flowers. However, you must get married at home beforehand by your church or courthouse before traveling to your destination. It is much easier to save money and time by choosing a symbolic ceremony. Either way, the ceremony is the same minus the legality and guests won't notice the difference.
The cover photo of this article features Dreams Tulum in Mexico.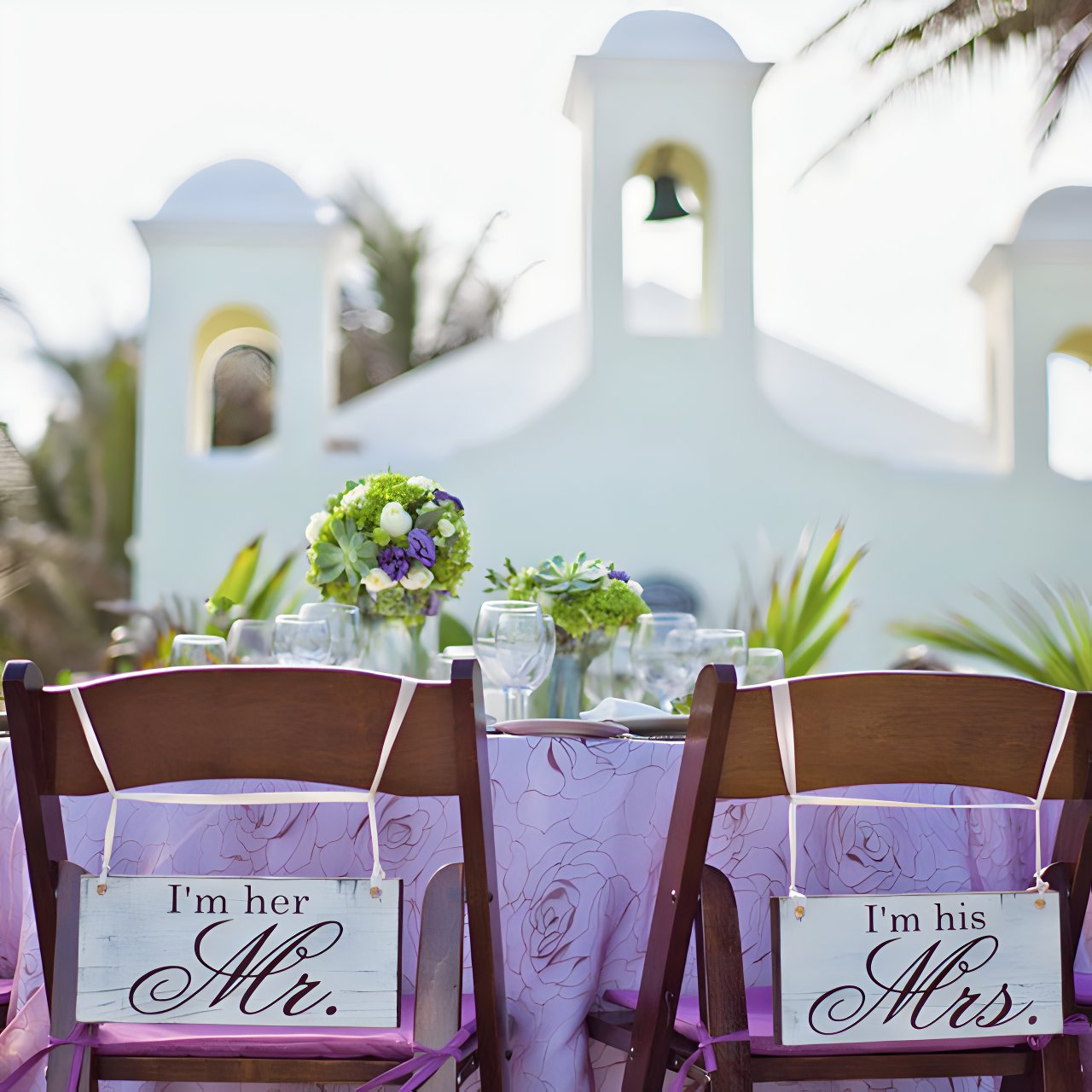 Catholic destination weddings also fall into these two categories: legal and symbolic. Depending on your location you may have a church, chapel, or religious officiant available to you. Based on religious rulings, Catholic ceremonies typically fall into two proceedings. They are either performed in a church in order to be recognized officially, or a couple will have a ceremony held by a minister in order to receive a religious blessing for their union.
If you are wanting a Catholic wedding it's important to first consult your local parish or priest for help and advice. To be recognized many Catholic weddings require scanned copies of your baptism, and possibly your communion and confirmation papers too. In the case that one person isn't Catholic, your local parish can offer further assistance. Lastly, your parish will approve of your marriage and the approval paperwork will be forwarded to your chosen destination.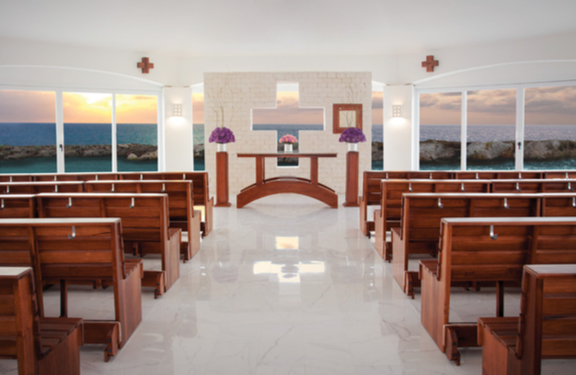 Hard Rock Riviera Maya
Now let's break down the common religious rules in regards to some of our most popular destinations:
Mexico – A civil ceremony is legally recognized and performed by a Judge and a blood test is required. These are considered separate from Religious ceremonies, which are performed by a non-denominational minister. Symbolic religious blessings can be arranged.
Dominican Republic – Catholic ceremonies are performed by a Catholic priest. Both civil and Catholic ceremonies are legally recognized and require notarized paperwork and translation to Spanish. Vow renewals are considered symbolic and have no legal bearing.
Jamaica – Both civil and religious ceremonies are considered legally binding. Renewals of vows can be performed by ministers but are considered symbolic.
Aruba – A civil ceremony must be performed by a judge in City Hall and is legally recognized. Religious ceremonies are performed by non-denominational ministers and not legally recognized. Symbolic religious blessings can be arranged.
Costa Rica – A civil ceremony is performed by a judge and is legally recognized. Religious ceremonies and renewal of vows are considered symbolic and performed by non-denominational ministers. Symbolic religious blessings can be arranged.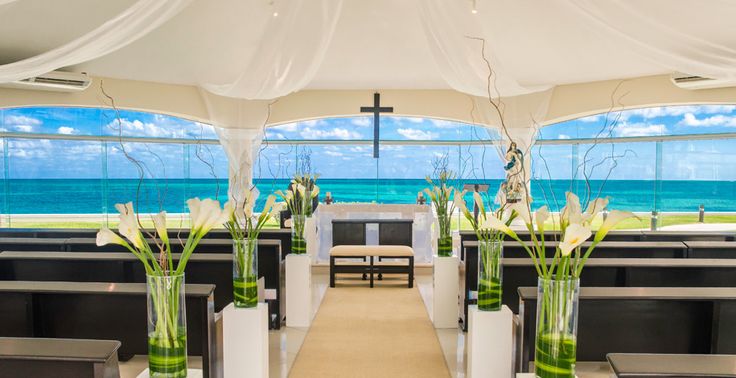 Grand Moon Palace Cancun
Are you considering a Catholic or religious ceremony? You can see some of our favorite chapel venues here.