At Destify we know among your primary concerns in planning your destination wedding are the costs, and we recognize the numerous ways in which those costs can accumulate. When traveling to somewhere as beautiful and memorable as the Dominican Republic, the last thing we'd want is for your wedding preparation and packages to cause you stress. It's among our top priorities to ensure that you can plan and enjoy the destination wedding you dream of without compromising your budget.
The Dominican Republic is among the Caribbean's most beautiful and surprisingly, cost-effective destinations for a wedding. With resorts offering wedding packages that offer so much for a fair price as well as our agents ready to guide and assist you in any possible way, planning your Dominican Republic wedding has never been easier and more reasonable. For today's blog post we've put together a shortlist of 5 Affordable Dominican Republic Wedding Packages.
Iberostar Punta Cana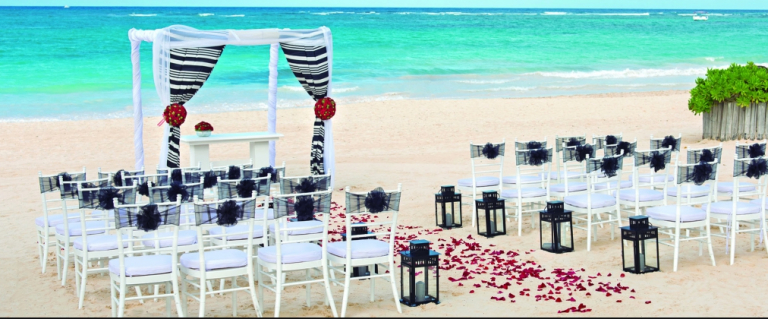 Iberostar Punta Cana
Starting off our list is Iberostar Punta Cana. This establishment of the worldwide Spanish brand maintains the superior standards of accommodations, resort amenities, and facilities that loyal travelers have come to expect. The resort sits on picturesque white sands and overlooks the turquoise Caribbean Sea. With room rates that average between $90 and $130, the resort itself is quite affordable in terms of Dominican Republic beachside resorts. The entry-level wedding package, Waves of Love in Blue, is free and covers up to 10 guests. The package includes the services of a professional wedding specialist and a minister, priest or judge, wedding ceremony setup and decorations, the bride's bouquet and groom's boutonniere, cake, flowers, champagne, and semi-private dinner reception. Additional guests are just $15, and Iberostar even throws in a few courtesies in the form of a welcome bottle of cava and fruit basket, an "Iberostar Gift", and a late check-out subject to availability.
The Tropical Paradise package starts at $1,200 and is valid for up to 16 guests. Additional guests are once again $15 and the package includes the same preparations, services, and set up as Waves of Love in Blue. Another addition is a romantic turndown service on the night of the wedding. These Iberostar wedding packages are absolutely mouthwatering by the number of services, decorations, and setup details that are included. Additional customization to the ceremony, reception, and menu are all available and can be discussed with your professional wedding department. If you're looking for a Dominican Republic destination wedding that covers all the major bases without breaking the bank and still leaves room for more, you've found it at Iberostar Punta Cana.
Sunscape Puerto Plata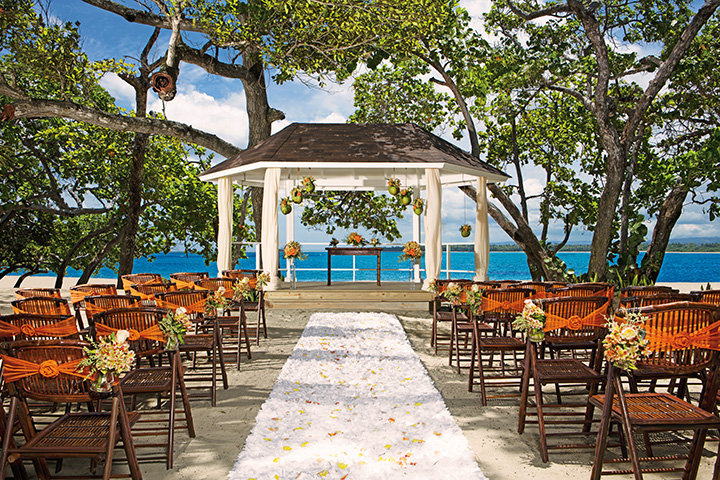 Sunscape Puerto Plata
Next on our list is Sunscape Puerto Plata by AM Resorts. Located on the northern coast of the Dominican Republic, this property sits on the beautiful Playa Dorada and offers stunning views of Puerto Plata's natural land and seascapes. This charming resort is astoundingly affordable, with rates averaging between $65 and $95. The entry-level wedding package is a reasonable $899 and includes the services and organization of a professional onsite wedding coordinator, a symbolic ceremony, bouquet and boutonniere, sparkling wine and wedding cake, semi-private dinner reservations, romantic turndown service, a 15% spa discount, and late check-out based on availability. This package accounts for 10 guests, however additional guests, other add ons, and package upgrades are all available for additional costs. Also, this wedding package can become complimentary when booking a certain number of rooms and nights. Essentially, if you have 10 guests for 3 nights as the package allows, then you're in business.
Destify is a proud AM Resorts preferred partner which means when booking through us you'll have access to our additional amenities that include romantic continental breakfasts in bed, discounts on spa treatments, and free romantic dinners. The amount of value you will receive in booking a Sunscape Puerto Plata wedding package is staggering, and if you take advantage of Destify's relationship with AM Resorts you can enjoy a premier tropical experience that otherwise wouldn't be as cost-effective. This deal is too good to miss and is a key factor as to why this option makes our list of affordable Dominican Republic wedding packages.
VIK Hotel Arena Blanca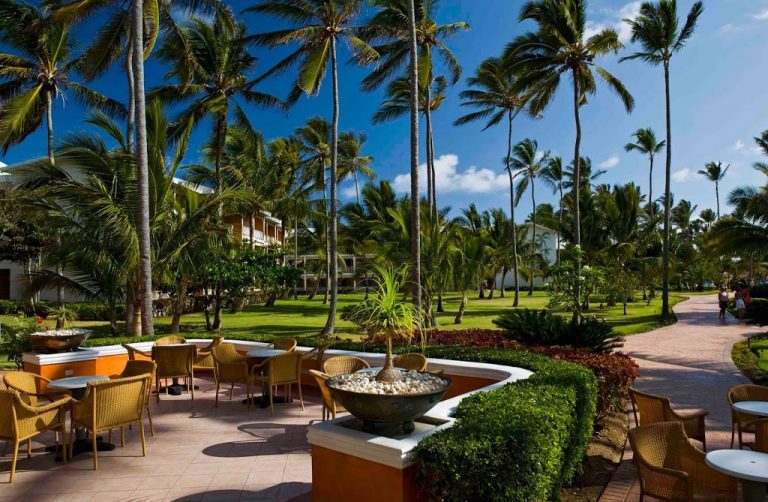 VIK Hotel Arena Blanca
The third option of our 5 Affordable Dominican Republic Wedding Packages is the basic symbolic wedding at VIK Hotel Arena Blanca. This premier all-inclusive property sits on powdery Punta Cana sands and encompasses everything that is beautiful about the area. Room rates are economical, averaging around $120 to $140. This resort offers four wedding packages. A symbolic and civil ceremony, and a "royal" edition of each. For an entry-level wedding package, the basic symbolic wedding offers an unparalleled amount of services and options, far more than any other basic wedding package that you can find in the Dominican Republic.
For $815 you and your partner will receive ceremony organization from a professional wedding coordinator, a fruit basket and bottle of wine upon arrival, romantic music for the ceremony, floral bouquet and boutonniere, decorated wedding cake, photography service and 20 printed photos, romantic dinner with a maximum of 20 in accompaniment, breakfast in bed, a discount on spa treatments, discounts on an anniversary stays, and late departure subject to availability. Oh, and did we mention this covers 20 wedding guests? The amount of inclusions for this price is borderline absurd, in the best sense. The royal option adds a 40-minute couples massage, romantic dinner for two at their premier restaurant, and flower center services for an additional $300.
Similarly to the other resorts on this list, this is a shockingly good value for your money. The resort itself is intimate, quaint, and makes for an excellent setting for any couple seeking a tropical getaway. It is truly a package that doesn't leave much to the imagination, however, hits all major points that couples generally have interest in. It's difficult to come across a more comprehensive and put together wedding package than VIK Arena Blanca's, which is why it makes our list of affordable options in the Dominican Republic.
RIU Republica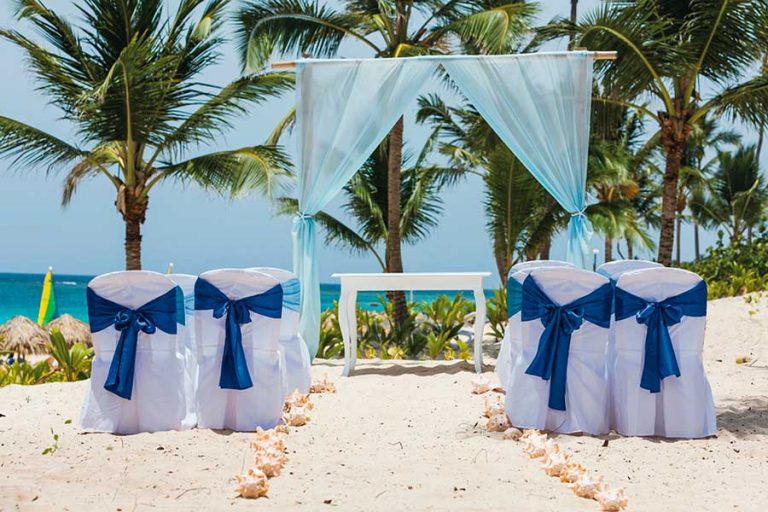 RIU Republica
Up next is a familiar name, RIU, and the RIU Republica all-inclusive wedding resort. This massive property in Punta Cana lives up to its name with spectacular accommodations, amenities, restaurants, pools, and more. This resort is the representative of adults-only properties on our list and boasts a serious marine-themed style that is both magnetic and elegant. Reliable room rates that average between $100-$150 per person per night may seem a bit steep on the latter end, but not so much when you consider the inclusions of their free wedding package. Among the best offerings in the Dominican Republic, this package welcomes up to 10 guests and includes the services of an RIU wedding specialist, a romantic ceremony set up and decoration, a ceremony playlist, sparkling wine and wedding cake, bridal bouquet and groom's boutonniere, semi-private wedding dinner at a specialty restaurant, in-room romantic decorations, and a surprise spa gift.
It's a terrific combination of wedding amenities for a price that couldn't get better. There are numerous add ons, upgrades, and romance packages to select from, and with the initial cost being $0, you'll not be breaking the bank by indulging a bit. There are no minimum room or room night requirements, and the package is eligible with the purchase of any room category. It sounds a bit difficult to believe, but that's precisely why RIU Republica makes our list of 5 Affordable Dominican Republic Wedding Packages.
Be Live Collection Punta Cana

Be Live Collection Punta Cana
The final item on our list of 5 Affordable Dominican Republic Wedding Packages is Caribbean Romance at Be Live Collection Punta Cana. This charismatic all-inclusive sits on the white sands of Cabeza del Toro and showcases beautiful architecture via vaulted ceilings and intricate craftsmanship along corridors and frames. The entry-level wedding package, Caribbean Romance, is $900 and accounts for 10 guests, with an additional guest cost of $20 per person. The package includes a symbolic ceremony with services of a professional wedding coordinator, audio equipment, a romantic beach or garden gazebo setup with decorative drapes and chair covers, 10 high-res photos, a bridal bouquet and matching boutonniere, floral centerpieces, wedding cake, sparkling wine, a private dinner with set menu at a specialty restaurant, a 15% discount on spa services, and romantic room decorations with turndown and champagne.
With this staggering list of wedding package inclusions as well as plenty of available add ons and package upgrades, $900 is quite the deal. Also, the package is complimentary when booking a minimum of 5 rooms or more for 3 nights each in any room category, which is not very difficult to do with a guest list of 10 or more people. The rest of Be Live's wedding packages are lavish and thoughtful, and with a price as good as this, there's more breathing room to add items or romantic upgrades to your Dominican Republic wedding experience. With this tremendous offer, Be Live Collection Punta Cana rounds off our list of 5 Affordable Dominican Republic Wedding Packages.
Still curious about our most affordable Dominican Republic wedding packages? Click the button below to explore more options: