Like most couples, you dream of a fairytale-like destination wedding. And, who can blame you – getting married in a distant location surrounded by tropical settings at an all-inclusive resort, where all of your wishes are catered to can be the ultimate wedding experience.
According to Vogue, destination weddings are all the rave now, as their popularity shows no signs of slowing down. In fact, due to their unparalleled allure, the wedding market is expected to reach a whopping $64 billion by 2026! However, planning one may be more complex than it seems.
Naturally, planners provide all the information needed regarding your desired destination, making a note of everything you can expect from your event. However, ideally, you should experience the location beforehand, ensuring it is the perfect destination to host your opulent celebration. In that regard, how does a destination wedding site visit sound?
What Is A Destination Wedding Site Visit?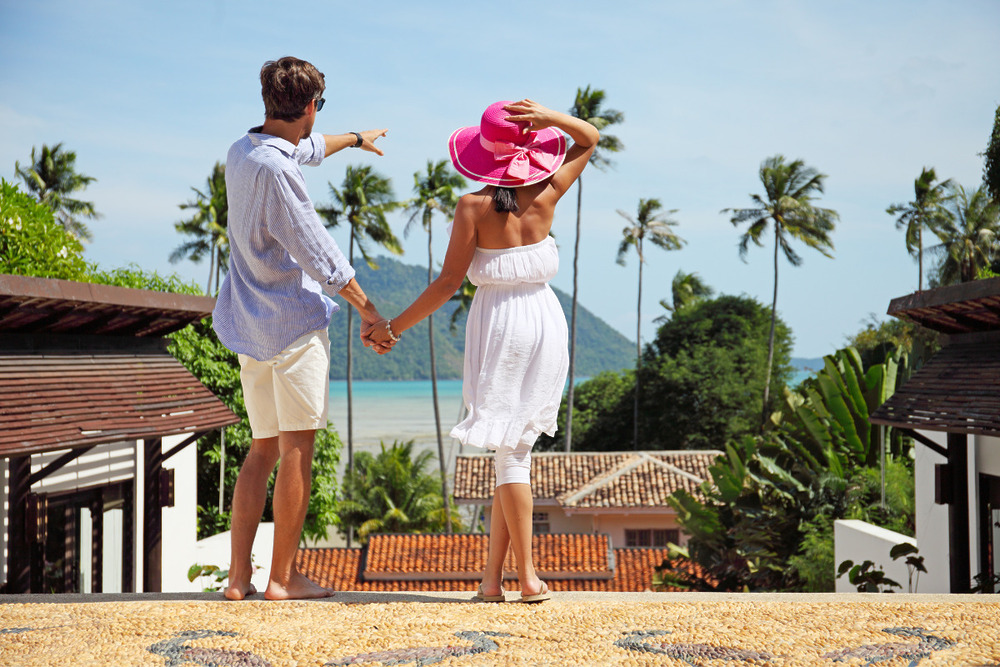 In order to plan the celebration of a lifetime, you must familiarize yourself with every aspect that is pivotal to the event. Just as you research a heap of vendors and venues, getting to know the destination where your wedding is hosted should be of utmost priority.
According to Insider, many couples who host a celebration in a far-away location typically don't meet with their vendors before the big day. In turn, this poses a mistake since most aren't fully aware of what they can expect. That said, planning an on-site visit will provide a huge difference in cases like these.
Destination wedding site visits allow couples to be fully aware of their desired location before the big day takes place. By experiencing the atmosphere and services your chosen resort provides firsthand, you can ensure that this is the ideal place for hosting your authentic celebration. Additionally, you have the opportunity to meet the on-site staff, where you'll be able to discuss your vision and whether they can bring it to life. By acquiring all the necessary information, you're well on your way to orchestrating an event that will be talked about for years to come.
If you take a look at any of our wedding packages for breathtaking destinations, like the ones for the Caribbean, you can see that we can arrange an on-site visit for you beforehand, ensuring that the resort you're eyeing is the ideal choice for you!
What Can You Expect From Your Destination Wedding Site Visit?
Primarily, a destination wedding site visit allows you to familiarize yourself directly with your chosen resort. Your planner, along with the staff, provides a round tour, where you can explore every nook and cranny of the establishment, focusing on event planning, specifically what you can expect from your celebration – regardless of whether grand or intimate.
It may come as a surprise, but some resorts might not be able to accommodate all of your needs. Alternatively, certain amenities may be provided for you once you meet with the staff before the big day. Either way, an on-site visit is the best way to familiarize yourself with the resort, including all of its picturesque backdrops, luxurious event spaces, and masterful culinary works, resulting in the curation of an event that no one can feel indifferent to.
Many resorts also offer plenty of discounts and perks for couples who choose to visit beforehand. In addition to evaluating their facilities, you are allowed to experience the accommodation and amenities yourself. Some perks include complimentary spa treatments, exclusive dining arrangements, or other premium services unique only to your desired resort.
Destination Wedding Site Visit – A Pre-Wedding Vacation?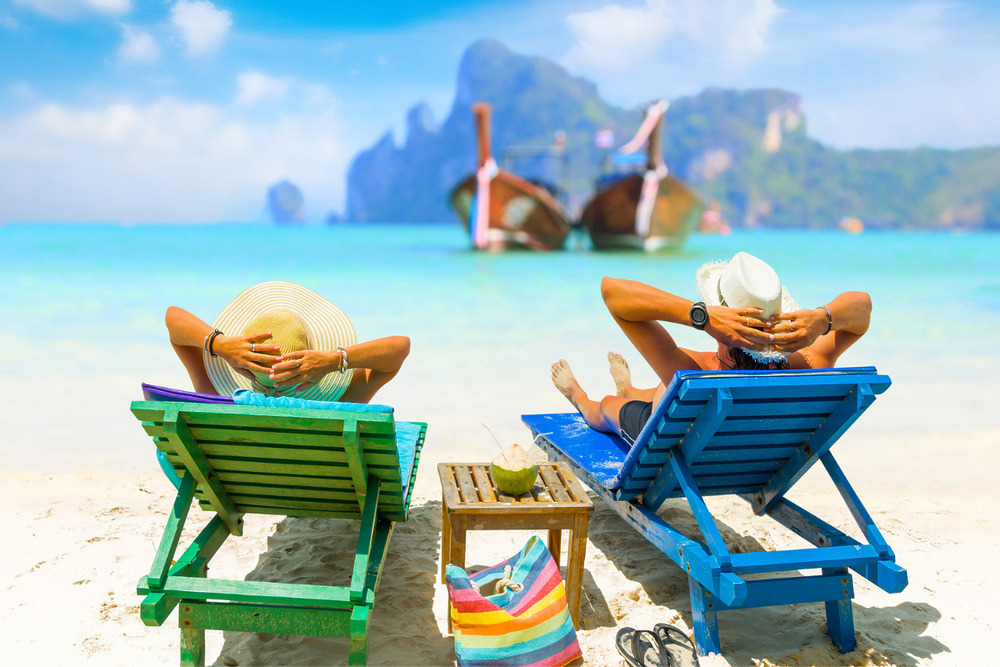 Although destination wedding site visits are highly beneficial, they tend to lean on the costlier side, meaning that it's a luxury that some couples might be unable to afford. For those who do, however, the planning process will be transformed into a blissful getaway where you can relax and experience everything the resort offers. Usually, this trip is shorter than your standard vacation, yet it's still equally enjoyable.
Generally, the site visits last a few days, no longer than a week. On one first day, you have guided tours where the staff presents everything the chosen resort offers. This is usually the most action-packed day, so don't expect to have as much time for rest and relaxation. Time after this during your stay is reserved for any questions you may have, including a firsthand experience of all the amenities provided.
Finally, you can spend the final days of your mini-vacation completely carefree, and once you have all the information you need, you can head back home and start planning your dream celebration.
Can You Explore Other Resorts?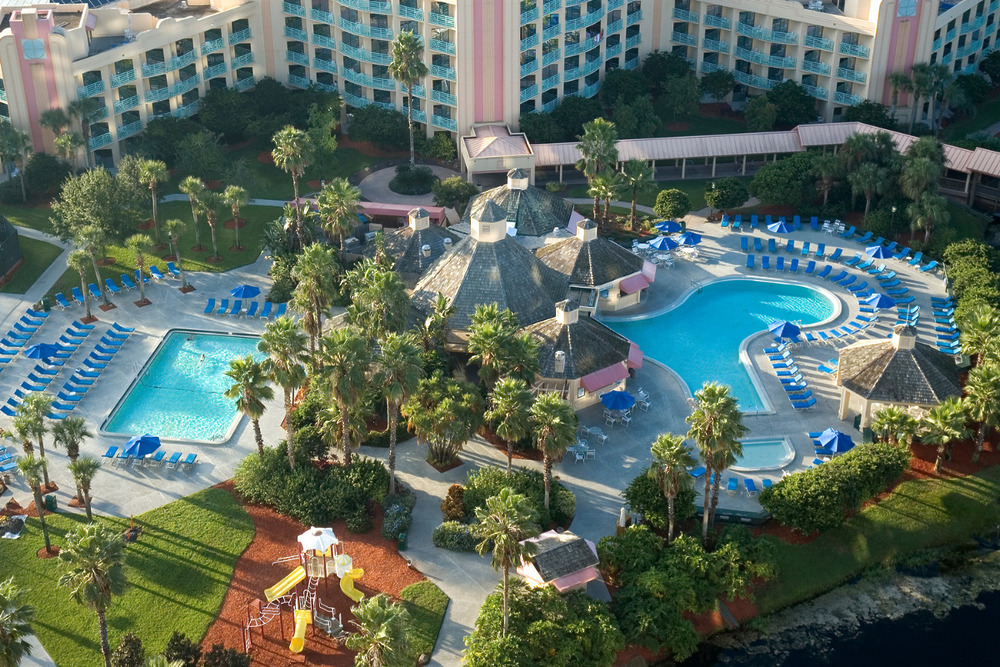 One of the biggest advantages of a destination wedding site visit is that you're able to explore your resort of choice fully. But that doesn't limit you to only one option. Naturally, you may have multiple resorts in mind, as finding the right one is a delicate task. Therefore, it is best to narrow down your options and start looking into them one by one. If your first choice doesn't fully fit your liking, you're advised to explore other options in the area.
To ensure you're fully prepared, we advise you to do extensive research on your preferred locations and all the resorts within them. We're happy to help! For instance, take a look at some of the newest wedding resorts in Mexico, and we can schedule a site visit for multiple locations.
As you can see, arranging a destination wedding site visit can significantly affect the planning process. So, feel free to discover the all-inclusive resorts we offer in locations that leave everyone in awe, and we'll take care of the rest! In the meantime, make sure to check out our blogs for more helpful destination wedding tips.