Around the world, wedding bells are ringing for LGBTQ+ couples. Many an engagement announcement is followed by an even more crucial question: where to get hitched now that "love wins" has been declared by 26 countries? Here are our top 5 destination wedding resorts for LGBTQ+ couples and for gay weddings out of a vast array of gorgeous properties:
RIU Cancun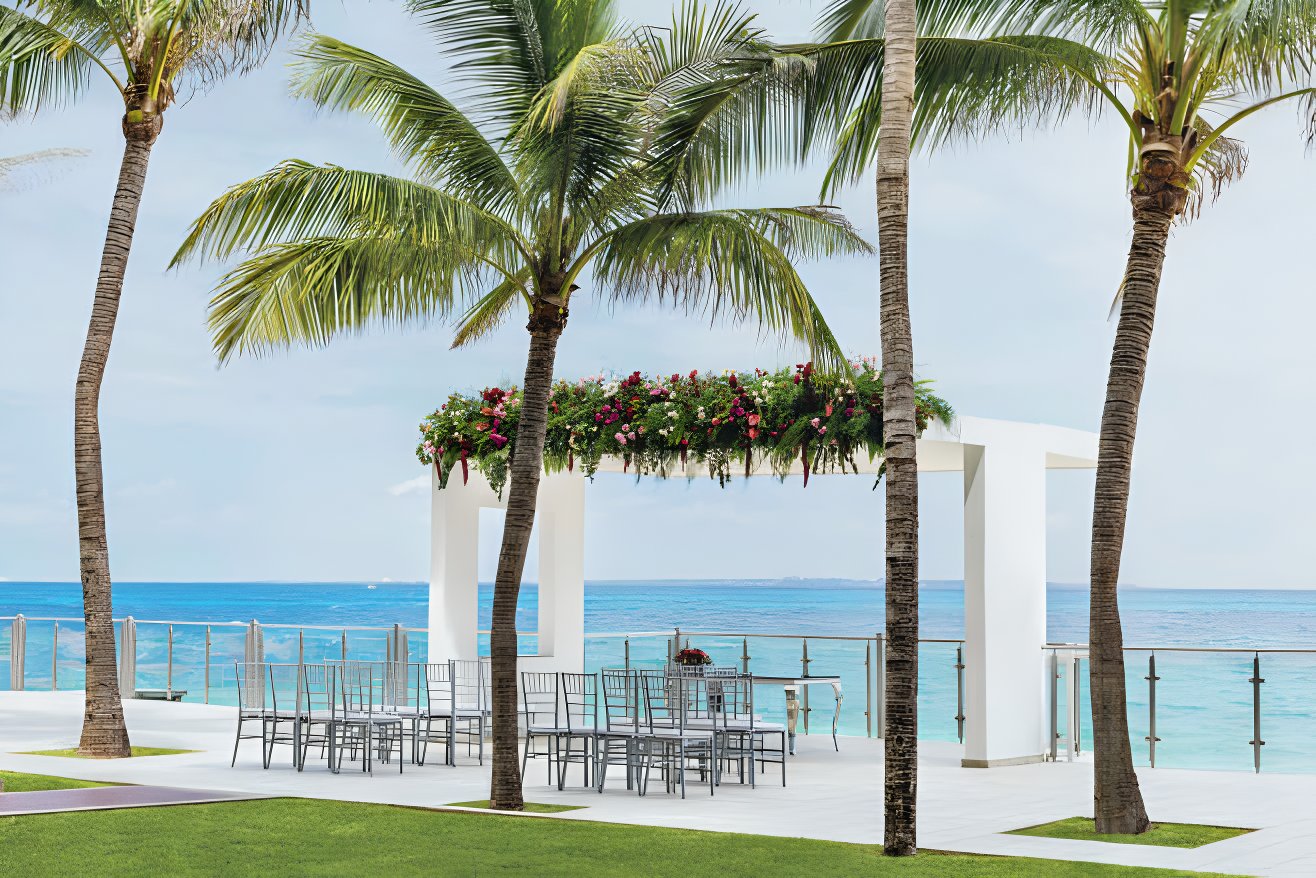 This lovely beachside resort is located on the Yucatan Peninsula's northeast coast. The resort is built with grand Mediterranean architecture and is right on the Caribbean Sea's crystal clear waters, providing the perfect setting for your fantasy wedding celebration. A wedding at the RIU Cancun will include a fun and exciting ceremony, as well as fantastic entertainment and an adults-only nightclub. Take a 5-minute walk to downtown Cancun and discover everything it has to offer, from flea markets to nightclubs, as well as the city's fascinating history.
Secrets St. Martin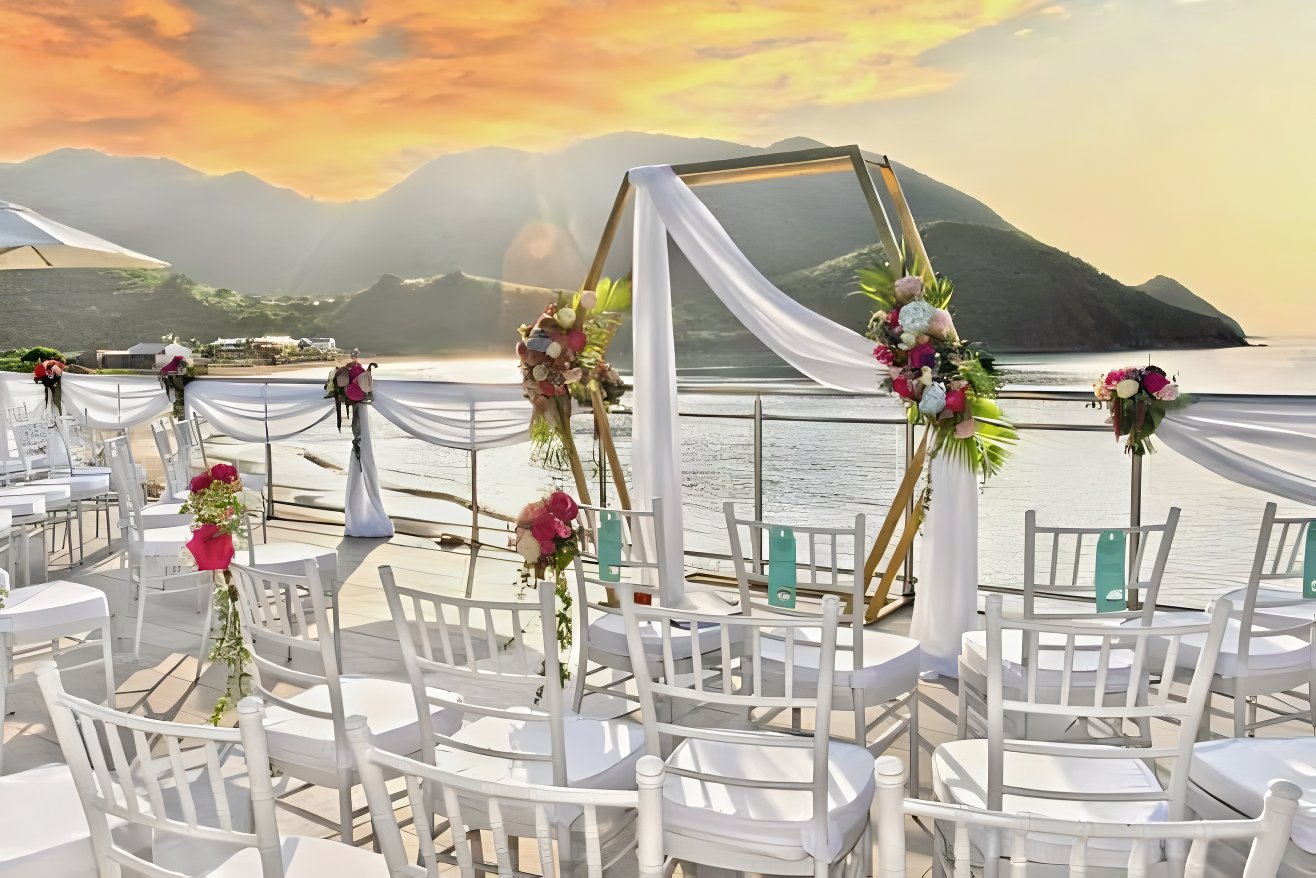 Secrets St. Martin is a hidden seaside hideaway tucked away in Anse Marcel Bay on the French side of the island, providing an unforgettable Caribbean retreat for all wedding guests. A Secrets St. Martin wedding ensures a private, tailored day of romance with a variety of wedding packages that are free of public tourists. This adults-only resort is dedicated to delivering a perfectly private wedding week in paradise, with sparkling gazebos overlooking the pure turquoise ocean.
The resort is ideal for wedding parties looking for a more active destination wedding week, as it is only a short drive away from a variety of interesting adventures, such as Loterie Farm Ziplining and trekking to the summit of Pic Paradis. A Secrets St. Martin wedding can deliver your fantasy ceremony in the magnificent surroundings of the sparkling Caribbean thanks to a selection of customizable wedding options. The resort will provide a relaxing stay for your guests with the largest infinity pool in the Western Caribbean and infinite poolside amenities.
Grand Fiesta Americana Puerto Vallarta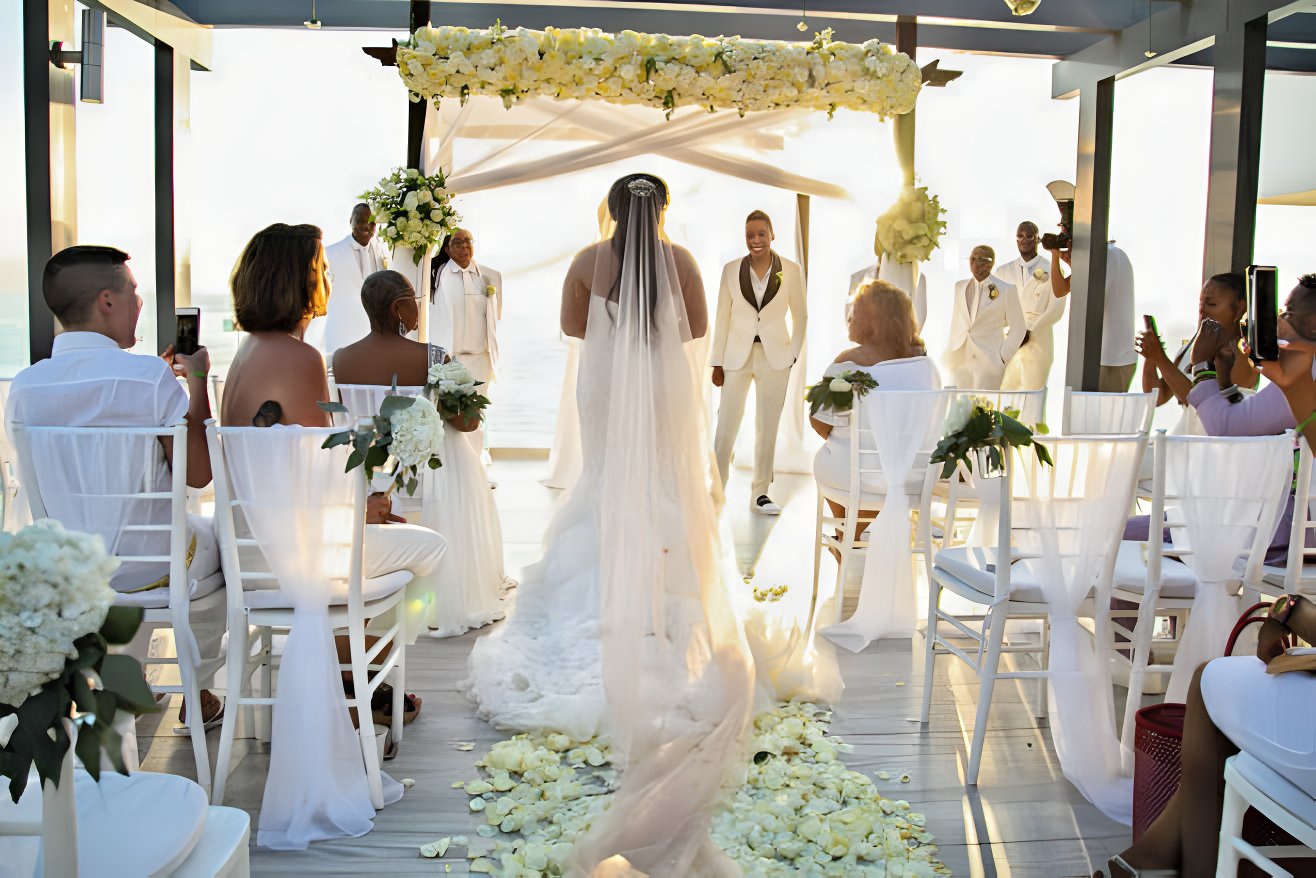 Your Grand Fiesta Americana Puerto Vallarta wedding will be defined by majestic views, world-class gourmet cuisine, and superb personalized service. Spend your days relaxing by the beautiful infinity pool, trying out new specialty cocktails at specialized lounge bars, or going on a cultural adventure into town. Enjoy your adults-only holiday on Mexico's famed Pacific coast, which offers a magnificent refuge.
For your reception, enjoy the best in dining, or head to the Tequila or Mojito bars for a cocktail-inspired afterparty. With entrance to the Grand Club Lounge, you may enjoy private check-in, breakfast, an all-day snack, and premium liquors. With the Sierra Madres mountains in the background, this magnificent setting on Playa Punta Negra will make for stunning Grand Fiesta Americana Puerto Vallarta wedding images.
Moon Palace Cancun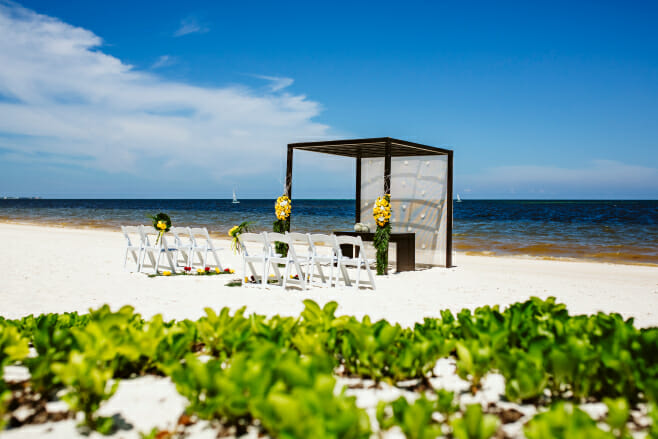 At your Moon Palace Cancun wedding, you'll feel like royalty! Moon Palace Cancun, located along the lively Cancun beachfront, allows you to experience both sides of the moon during your destination wedding: all-inclusive luxury and unlimited leisure. With 2000 feet of coastline along the Caribbean Sea, you may locate a peaceful spot to unwind or the ideal location for your wedding celebration. This resort goes above and above to make your wedding dreams come true, from a conventional chapel wedding to fireworks and horse-drawn carriages.
A 27-hole Jack Nicklaus Signature golf course with limitless golf, two of Mexico's largest lagoon-style pools, and a FlowRider wave simulator are available to guests of all ages. The Sunrise part, which is divided into two sections, caters to families with children, including a kids' club and a teen club, while the Nizuc section caters to couples. A Moon Palace Cancun wedding is ideal for foodies, with 13 foreign restaurants and 13 bars. That is, assuming you have the time to try all of them!
Dreams Riviera Cancun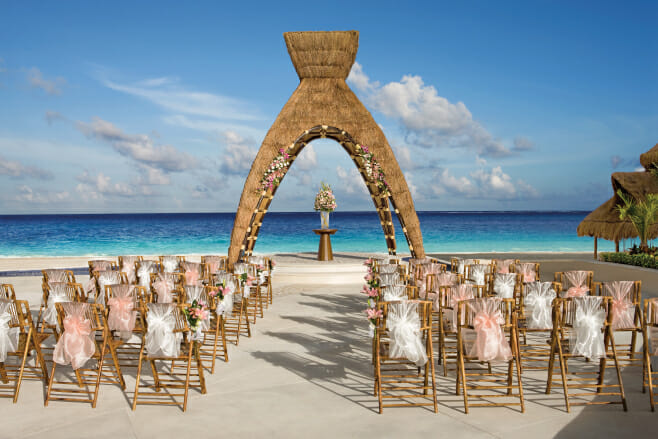 Dreams Riviera Cancun Resort & Spa By AMRTM Collection, an oceanfront family-friendly resort, will transport you to an island paradise. All those stories about difficult wedding planning won't have to be true for you with a wedding coordinator on-site to assist you with all of your planning, including everything on the day of the wedding, as well as a world-class spa!
Instead, you'll unwind with your guests and say your "I do's" on the beach, surrounded by the most beautiful floral arch and the calm roar of the ocean waves, before rejoining your friends for cocktail hour on the terrace and a private reception on the white sand (or ballroom, if you prefer an indoor celebration). No dream is too big for the personnel at Dreams Riviera Cancun Resort & Spa By AMRTM Collection, so let them assist you in making your happiest day a reality!
Did one of these destination wedding resorts catch your eye? We don't blame you! Fill out the form below to connect with a Destify Booking Coordinator and start planning your forever-after today: