Engagement Season is here! 
We service thousands of couples a year, helping them take the proper steps down their Path To 'I Do.' We help our couples book the wedding of their dreams, anywhere from a few months away to a year and a half out. 
So even though 2023 is right around the corner, Destify still has some exclusive promotions for 2023 weddings and we're already looking ahead to 2024! 
We like to get an early start 😉
We've got the inside scoop on which resorts are already popular for 2023 destination weddings, as well as the fantastic all-inclusives that will be rising stars in 2024!
Read on and be the first to reserve one of these popular resorts before they're completely booked!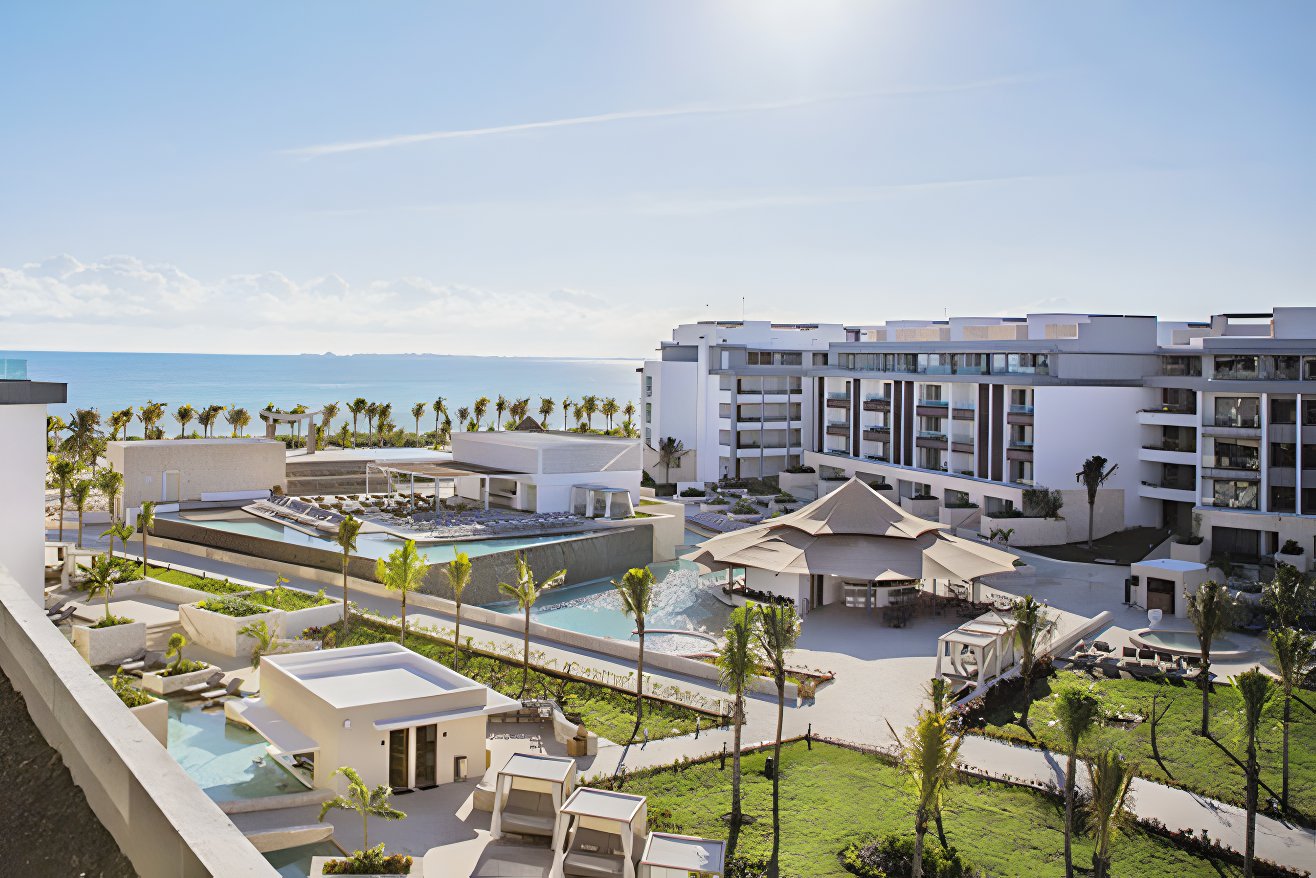 Majestic Elegance Costa Mujeres has been and will continue to be one of Destify's favorite resorts!
Majestic Elegance Costa Mujeres sits on the lively Yucatan Peninsula, far from Cancun's tourist-heavy 'Hotel Zone.' The resort is surrounded by immaculate beaches, unique wildlife, the world's second-largest coral reef, and even ancient Mayan ruins.
These striking landscapes have made the picture perfect backdrop for thousands of destination weddings.
Simply put, Majestic Elegance Costa Mujeres puts the 'destination' in destination weddings!
And the luxury only continues once you're inside the resort property.
With an adults-only section, daily shows at the theatre, a relaxing spa, and even a golf course! Couples and their wedding party will relish their time under the tropical sunshine!
And on top of that, Majestic Elegance Costa Mujeres' 'Free Wedding Package' is a convenient, lavish offering that will satisfy budget-friendly brides! 
Typically priced at $1,750, this package becomes complimentary when you and your wedding party book 15 or more rooms for 7 nights.
2023 and 2024 are already getting booked up for destination weddings, so connect with us today about reserving your special day at Majestic Elegance Costa Mujeres!
Resort Features:
24/7 room service

12 Pool

7 Bars

15 Restaurants

Adults Only Area

Aromatherapy room service.

Spectacular Spa with humid area + treatment center.

Butler service (available for specific room categories)
Wedding Date Availability Majestic Elegance Costa Mujeres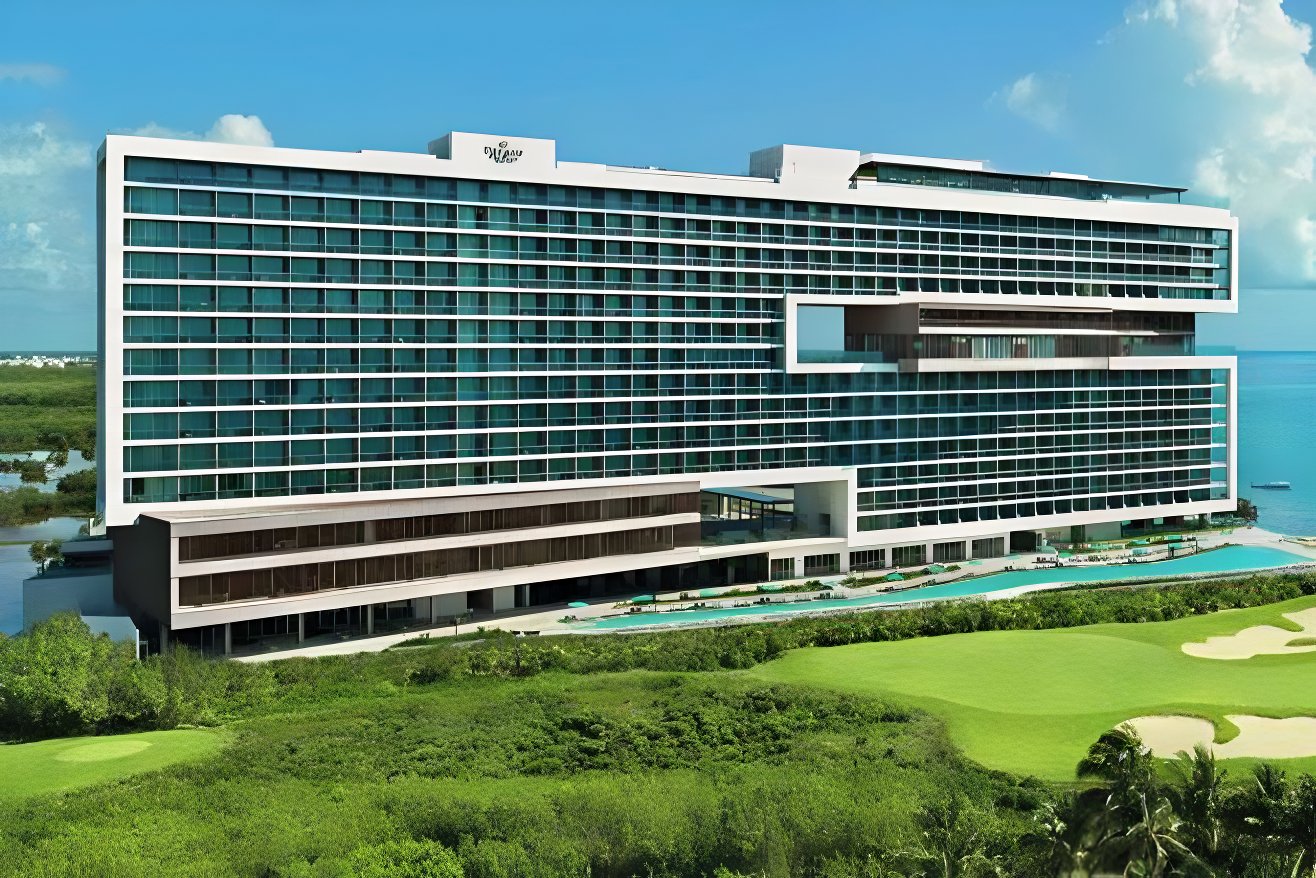 Another of our beloved partner resorts is Dreams Vista, a newer property that delivers 'caviar tastes on a tuna fish budget!'
Dreams Vista is a family-friendly property in Mexico that opened in July 2020. In just 2 years it's already delighted hundreds of our couples and their guests with its luxurious inclusions and affordable wedding packages.
This sweeping property is ideal for large wedding parties due to its size, range of activities, and inclusions. Dreams Vista has kids' and teens' activity clubs, a manicured golf course, three heated swimming pools, a water shuttle to the nearby Puerto Cancún Shopping Mall, and so much more.
And if all of that doesn't tickle your fancy, you can spend your time in Cancun lounging on the tranquil beachfront and enjoying unlimited food and drinks!
Dreams Vista gives you and your guest list the choice to do as much or as little as you'd like!
Dreams Vista is looking to be one of our most popular wedding resorts in 2023 and 2024!
Resort Features:
24/7 room service

5 Pool

6 Bars

9 Restaurants

Ping pong, Golf*, Climbing Wall, Billiards, Foosball, Casino Games, Board games, Catamarans*

Pool & Beach Wait Service

Explorer's Club For Kids ages 3-12

Core Zone Teens Club  for ages 13-17, hosting daily activities and exciting sports, video games, and mixers 

Theme nights and beach parties, Live musical performances, Stage shows at the outdoor theater
Wedding Date Availability Dreams Vista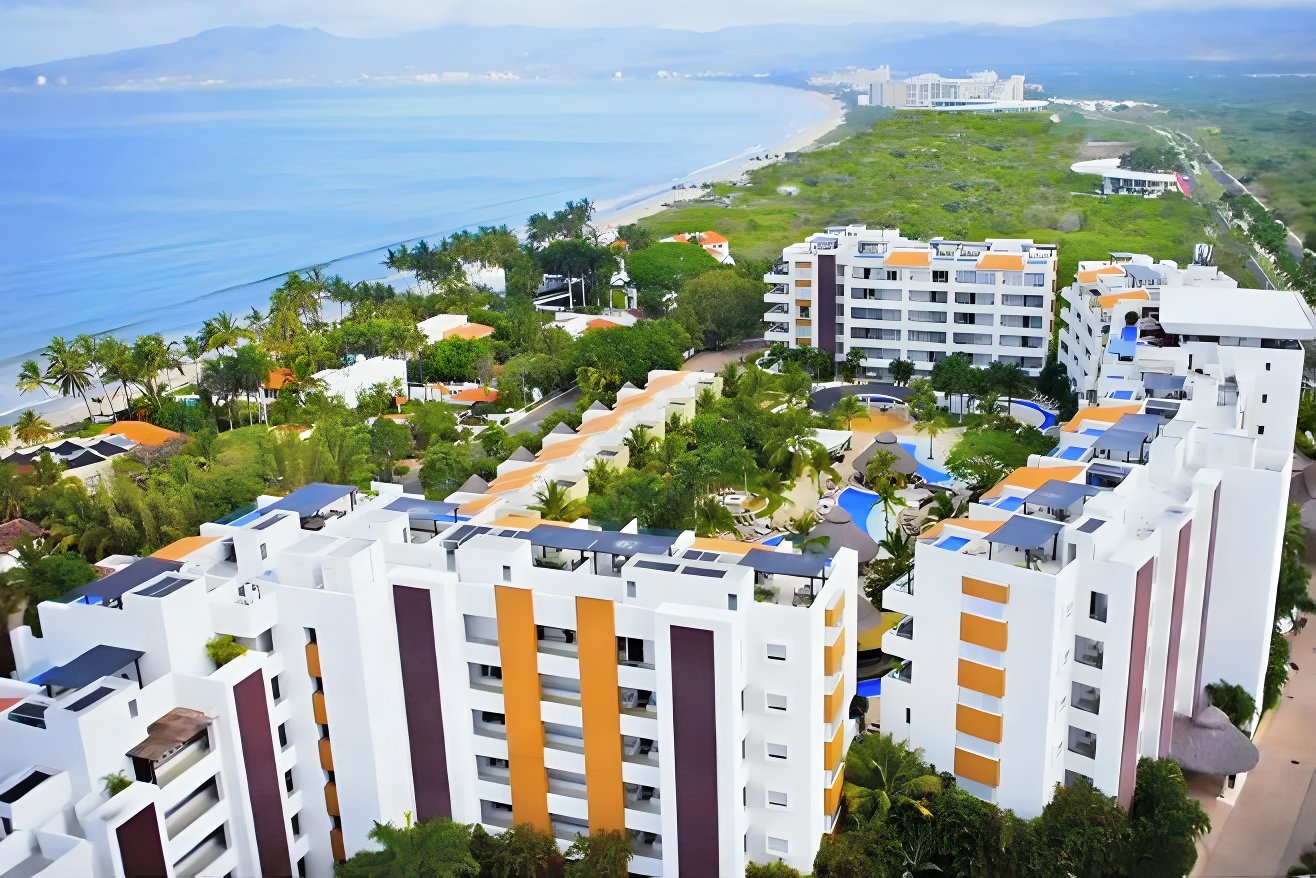 Marival Distinct, in the famous resort town of Puerto Vallarta, is the largest resort on Mexico's Pacific Coast!
Marival Distinct has quickly become another one of Destify's favorite wedding resorts in 2023 and 2024!
It offers guests many unique amenities, such as ample, apartment-style units. These spacious rooms come with full kitchens, living rooms, and up to four bedrooms. Some even have private pools and private chefs!
For those traveling with kids, we highly recommend the Family Emotion concierge program. This premium service provides wedding guests with children's necessities like diapers and strollers, a family photoshoot, and even two child-friendly tours.
We consider this one of Mexico's best-kept secrets, so book your 2023 or 2024 destination wedding here today!
Resort Features:
24/7 room service

2 Pool

2 Bars

4 Restaurants

Private beach club, with a restaurant.

Large pool with ample lounge areas, plus adults-only and kiddy pools.

Flat-screen TVs with premium satellite channels.

Pod docks and CD players.

Rooms have private balconies with ocean, pool, or garden view.

All-inclusive or European plan options.

Immaculate spa with unique treatments.
Wedding Date Availability Marival Distinct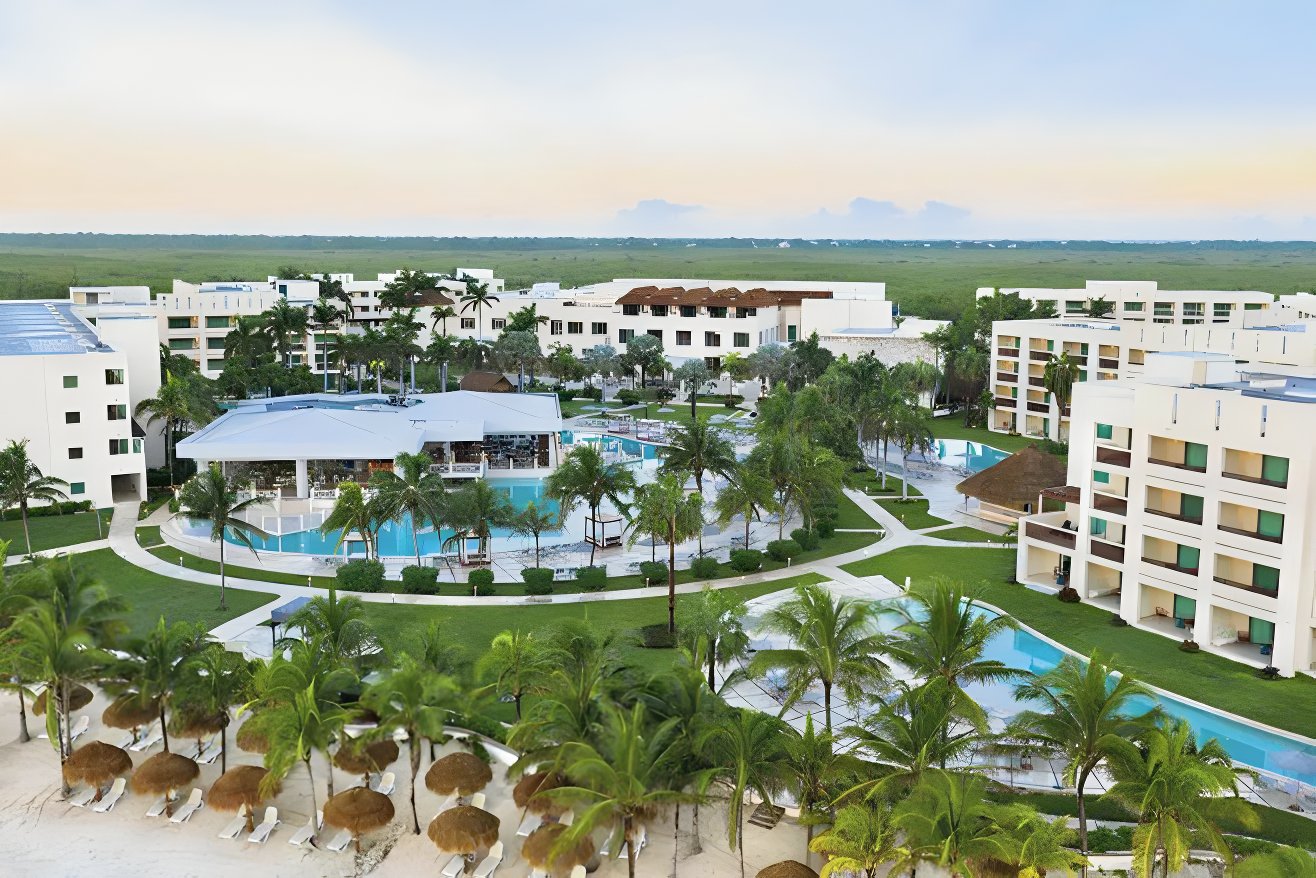 We're back in the Yucatan Peninsula with Hyatt Ziva Riviera Cancun!
This resort has an eclectic blend of gourmet restaurants, excellent facilities like a spa and fitness center, and exciting events like wine tasting or live music every night.
We love this resort for its many unique and affordable wedding venues. We especially recommend booking the Over-Water Gazebo for a stunning big day over the clear blue sea. 
With prices ranging from $2,039 to $11,944, Hyatt Ziva Riviera Cancun is great for budgets of all kinds and wedding groups looking for luxurious amenities. 
This dynamic all-inclusive resort is another of our hidden gems in Mexico. It makes a great destination wedding location and still has tons of availability for 2023 and 2024.
Resort Features:
24/7 room service

9 Pool

7 Bars

8 Restaurants

High-tech fitness center

Coffee café

Oceanfront water park with multiple slides

Two-story Zen Spa spanning 16,168 square feet

Complimentary Wifi
Wedding Date Availability Hyatt Ziva Riviera Cancun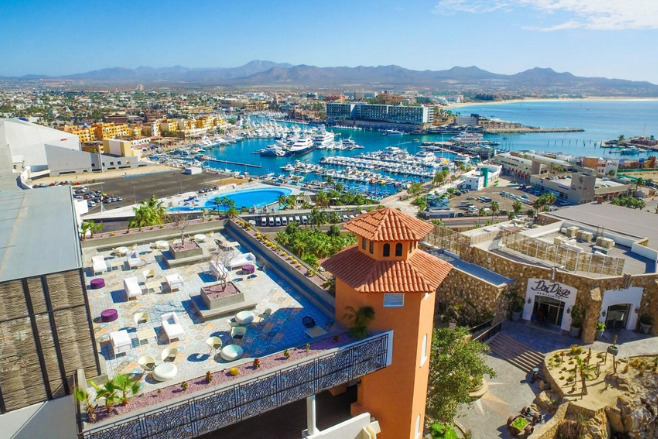 Sandos Finisterra Los Cabos is another well-kept secret we're here to give you the inside scoop about!
Located just a short walk from downtown Cabo San Lucas, Sandos Finisterra Los Cabos is packed to the brim with excellent amenities and facilities. 
Destination wedding couples and their wedding party will enjoy activities like beach volleyball, yoga, pilates, dance lessons, and much more.
Their gravity-defying suites are among their most well-known and unique qualities!
Sandos Finisterra Los Cabos is surrounded by cliffs and rockfaces. When designing the resort, they took these natural formations as an opportunity to do something extraordinary and created a series of suites built directly into the bluffs!
These suites have sleek, modern furnishings and spectacular views of the resort and the azure coastline.
Sandos Finisterra Los Cabos offers some amazing and affordable wedding packages, making this an already popular choice for a wedding resort in 2023 or 2024.
Look no further than their 'Seaside Bliss' package. Starting at $4,750, this package includes amenities like a private cocktail hour and reception and much more!
Resort Features:
24/7 room service

4 Pool

7 Bars

4 Restaurants

Sprawling and pristine beach setting with palapas.

Chic Finisterra Suites with standalone jetted tubs.

Spa, sauna and hydrotherapy area.

Modern fitness center with views, plus two tennis courts.

A short walk to the marina and downtown action.

Kids' and baby club.

Free Wi-Fi.
Wedding Date Availability Sandos Finisterra Los Cabos
Honorable Mentions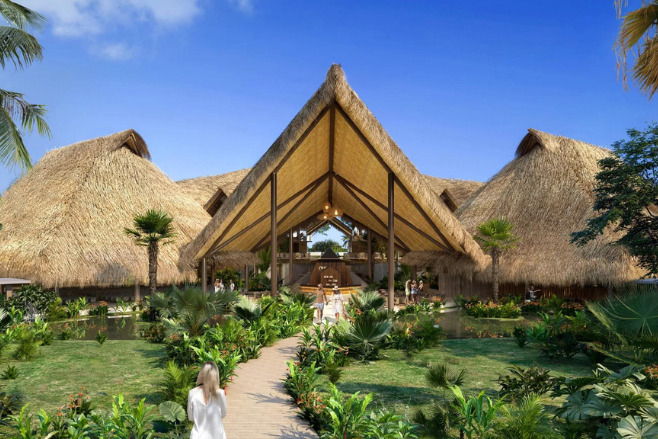 Surprise, we've got a bonus resort pick for you!
Dreams Flora is opening in February 2023. Be one of our first Destify couples to tie the knot in the palm-lined paradise!
Situated in the tropical wonderland of Punta Cana, Dreams Flora is enveloped by the surrounding natural greenery. The resort promises to be a striking fusion of the natural world and modern, all-inclusive indulgences.
Beyond the perfect white sand beach and churning blue shoreline, destination wedding couples and their guests will enjoy amenities like an onsite waterpark, big-screen movies, theme nights, a Kids Club, and so much more!
The front doors have yet to open, and we're already booking weddings at Dreams Flora. Book this wedding resort in 2023 or 2024 before this new-kid-on-the-block property becomes the most popular resort in the Dominican Republic!
Resort Features:
24/7 room service

4 Pool

6 Bars

9 Restaurants

Family-Friendly

Spa by Pevonia® 
Wedding Date Availability Dreams Flora Punta Cana
Get Ready for 2023 and 2024 and Book Your Dream Wedding Today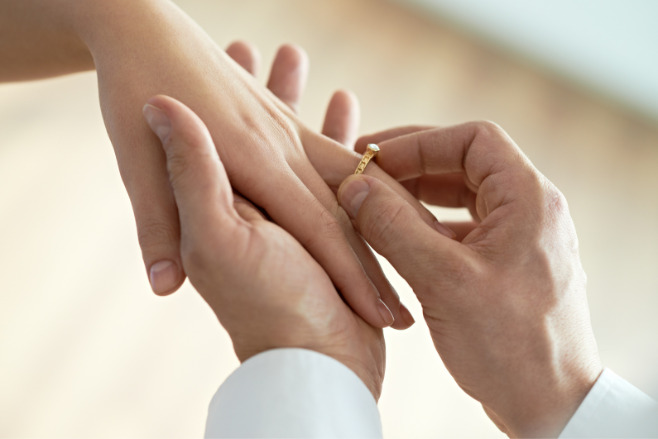 Excited to reserve your daydream-worthy destination wedding at one of our favorite luxury resort partners?
Fantastic!
2023 is almost here, but 2024 is pretty close in the destination wedding planning world!
Book your dream wedding resort in 2023 or 2024 and talk to one of our wedding experts today!