If you or your significant other enjoy Halloween, proposing on October 31st is a terrific idea. For one thing, if you propose on October 31st, you'll be sure to catch her off guard because Halloween isn't traditionally linked with romance. Halloween wedding proposals can be low-key and distinctive, and if you're going to propose over the holiday, why not make it a Halloween-themed occasion? So here are some suggestions for proposing on the scariest night of the year.
Propose in a Corn Maze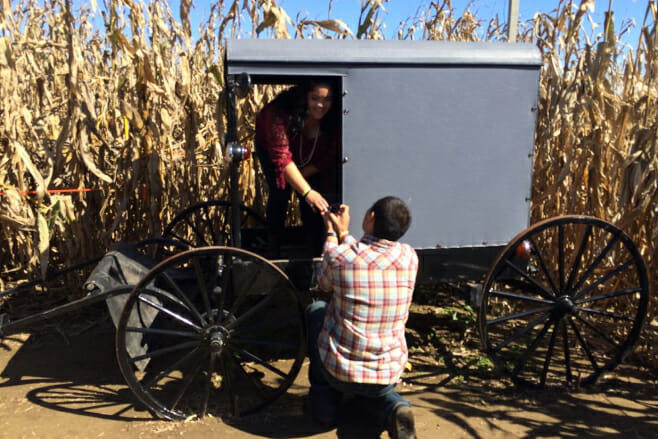 Get lost in each other's arms after getting lost in a corn maze! While you might usually want a good compass to navigate a maze, you won't want to leave after your adorable proposal. Corn mazes have long been a symbol of fall and the coming harvest, and have become a trending spot to drop the knee. Imagine this: you're both taking in the mysterious sights and sounds of the maze. As the cool, autumn breeze wafts through the stalks, you pull out a ring and propose, leaving the two of you with goosebumps and a lifetime of love!
(Quick tip: want to kick it up a notch? Coordinate with your friends and organizers to set up a proposal area in the maze itself!)
Propose While Pumpkin Carving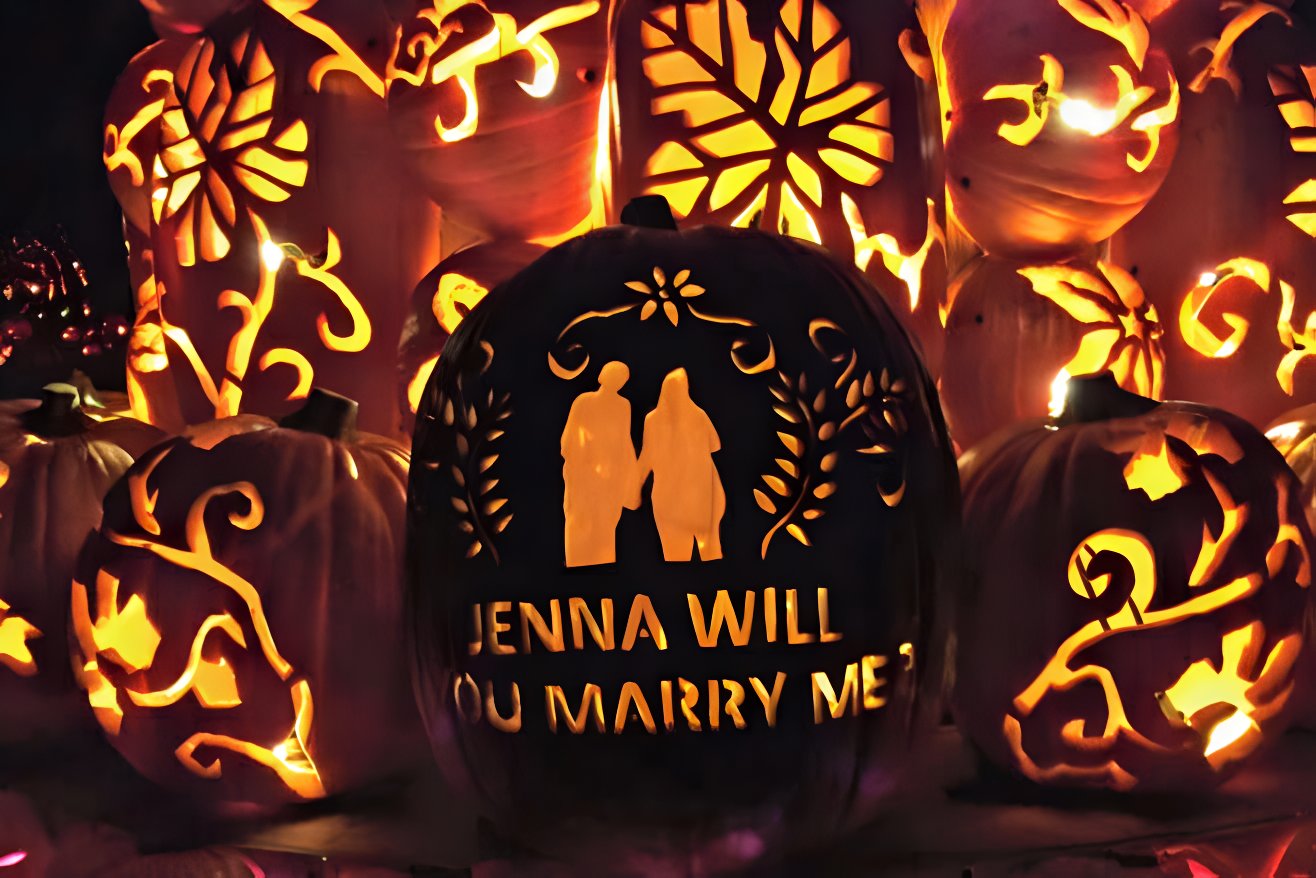 It doesn't get much more Halloween than this. One of the budget-friendly options on this list, proposing while pumpkin carving actually presents a wonderful opportunity for creativity. Here are a few ways you can propose to your partner via the orange gourd:
Buy a pumpkin earlier in the day, hollow it out, and place the ring inside the gourd. Once your significant other cuts open the top, they'll see the ring at the bottom! Just…make sure the interior is clear of any pumpkin guts that'll dirty the engagement ring.
Carve pumpkins beforehand that spell out the words "Will you marry me?" Yes, this might seem like work, but the results are both adorable and on-par with the Halloween wedding theme.
Propose During a Ghost Tour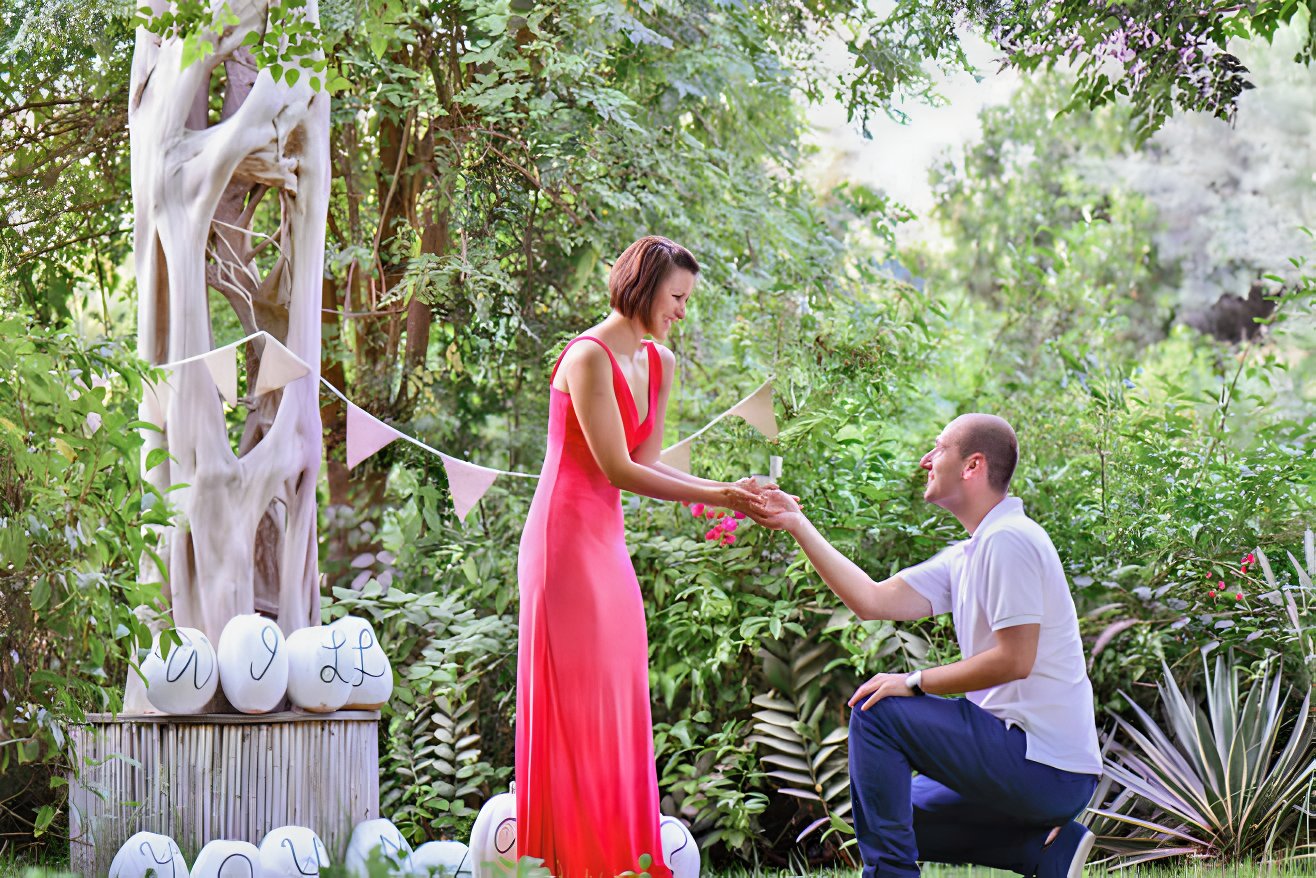 There are several well-known haunted cities, so if you and your partner are interested, plan a late-night ghost tour around Halloween and use the atmosphere to propose. Make sure to inform the tour guide ahead of time and inquire about any sites of particular significance that could improve the proposal. This is also a wonderful approach to include friends or family members without your partner questioning their presence.
Propose at a Haunted House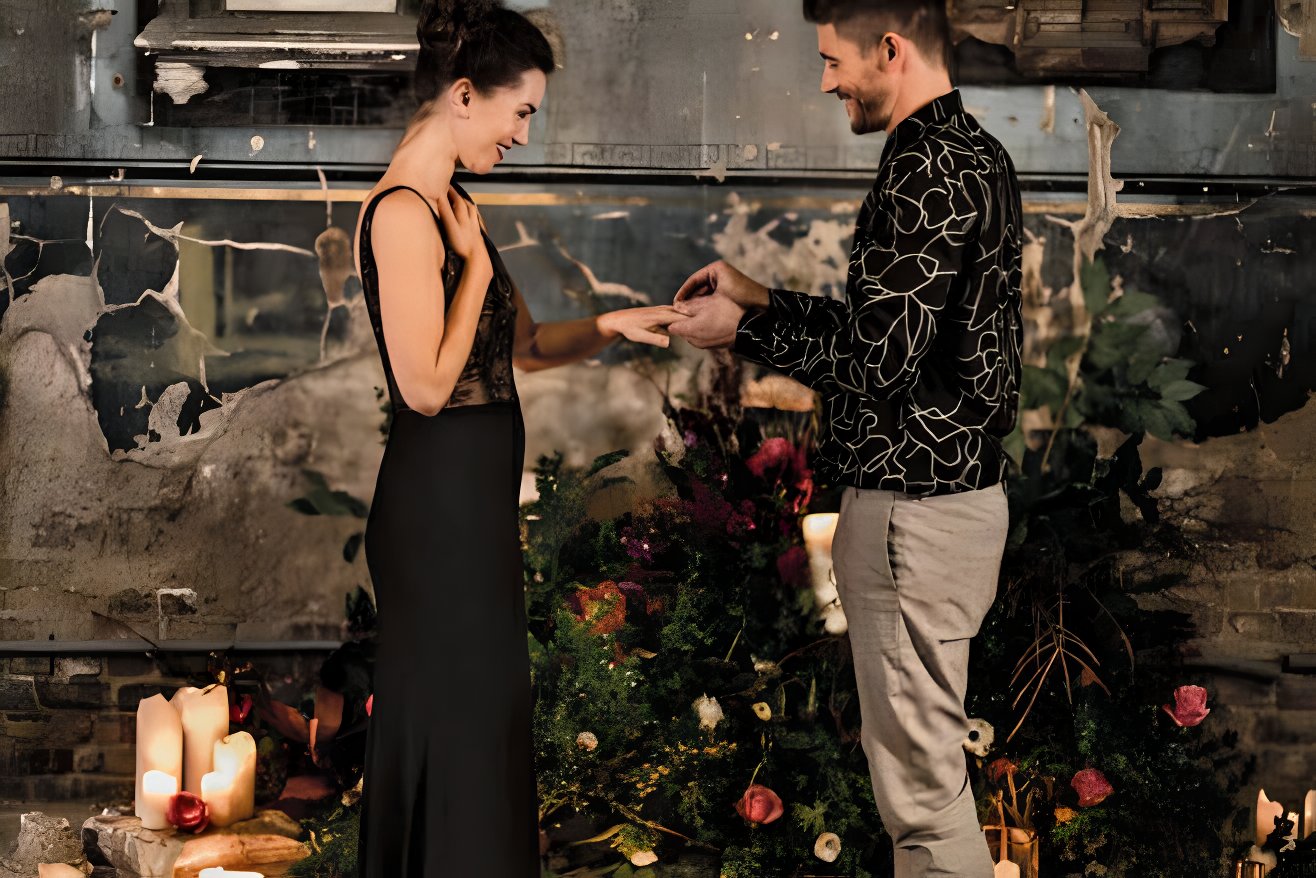 Pick a gorgeous (or creepy) wonderful site outside the fright fest to pop the question after a nice scare at a favorite haunted house. After the scares you guys just had in the haunted home, your companion will most likely be caught off guard. Because some people are afraid of haunted houses, this plan is not for the faint of heart.
Propose During Trick or Treating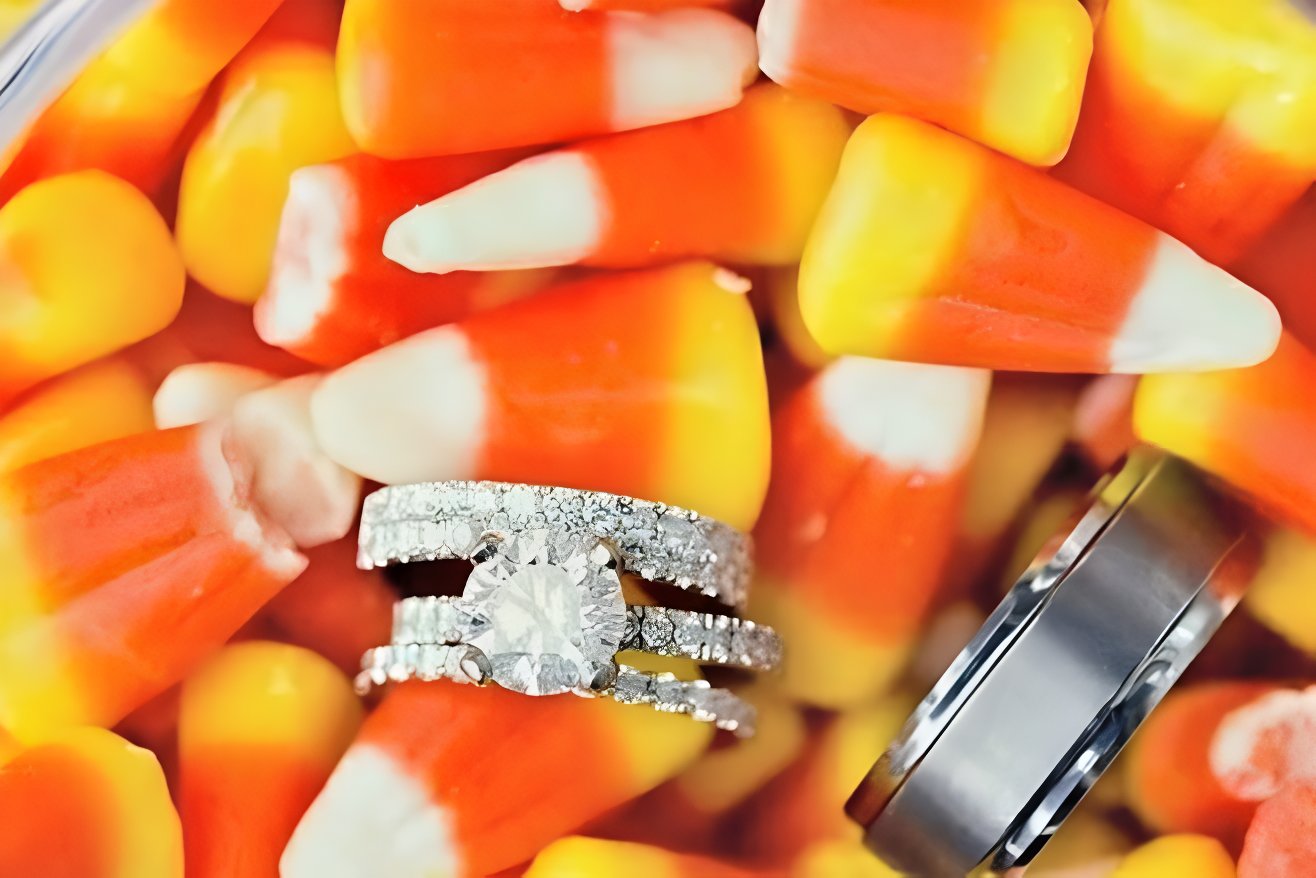 On the treating end of trick or treat? Tell your partner to retrieve a specific bag from the cabinet or that there's more in a specific dish. Allow them to stumble upon her engagement ring or something that pops the question for you instead of candy. Even a sign in a bowl pointing to you kneeling on one knee could send them in the right direction. Just don't conceal the ring in a big bowl of candy – they might find it in a day or two, and you don't want the night to be ruined.
Whether you're tying the knot in Mexico or Jamaica, make sure to treat your guests to a tad bit of fall magic. Want to discover more fall wedding trends? Follow the button below to continue your research: