The weather's getting chilly, the leaves have fallen, and the pumpkins are out; time for your wedding.
You can hold your wedding in a more traditional stateside venue or work with our experienced team of travel professionals to craft you the destination wedding of your dreams. Either way, your wedding's style, and vibe should reflect you and your partner.
Your wedding day is just that – it is your day.
If you like things spooky, there are several ways you can tailor your wedding to reflect your love of the ghostly.
Let's give you some eerie ideas to make your special day as spooky as you like things.
Historic Venue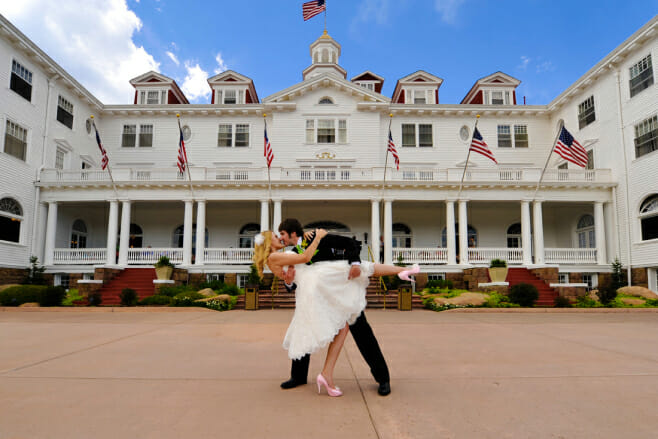 Very few places exemplify 'spooky' as the Overlook Hotel from Stephen King's The Shining.
And while the equally terrifying The Shining was filmed on a movie set, the Stanley Hotel that inspired Stephen King's novel can be found in Estes Park, Colorado.
And best of all, the Stanley Hotel hosts weddings.
One of the easiest ways to make your wedding day as spooky as possible is to host it somewhere with a ghastly vibe and history. The Stanley Hotel has over 100 years of spiritual history, offering onsite tours for your wedding guests who want to learn the eerie history and lore behind the Stanley Hotel.
Spooky Decor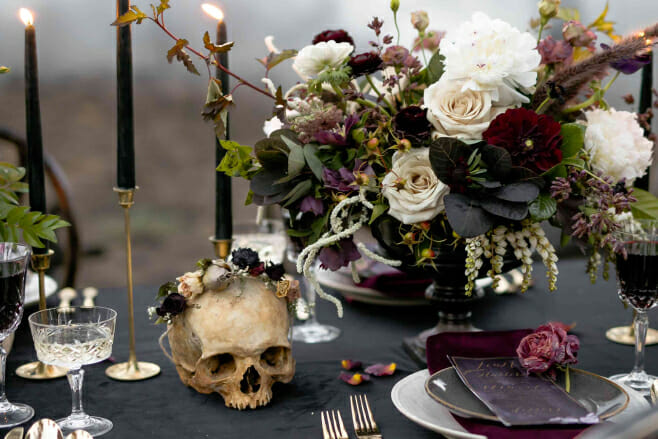 If hosting your wedding at a venue with a haunted background isn't an option, you could always supplement your supernatural quota with spooky decor.
You could string up fake skulls and spider webs, light some candles, and set up a fog machine.
By coordinating with the wedding department of your venue of choice, you can turn your wedding day into the best Halloween party your guests have ever seen.
Gothic Invitations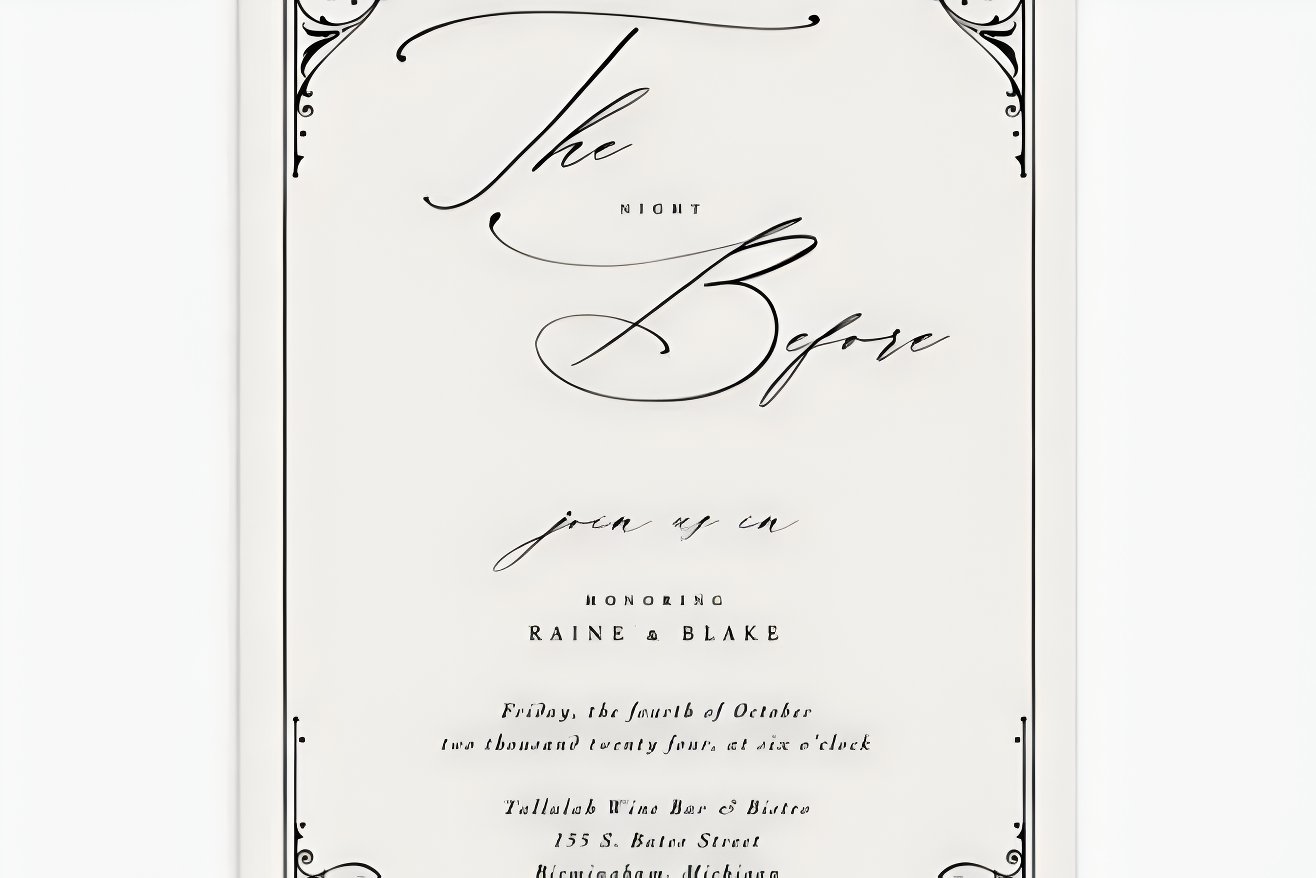 You can flex your creative muscles when it comes to wedding invitations. If you're looking to inspire a freaky feeling in your wedding guests, why not start with the invitations?
Nothing hits that spooky niche like the goth aesthetic. Crafting gothic invitations is a simple yet effective way to inspire the vibe you're looking for on your spooky wedding day.
Paint it black, make sure to deck it out with plenty of skulls and spider webs, add a moody picture of you and your partner in black and white, and you've got a gothic wedding invitation that your guests will never forget.
Coffin Ring Box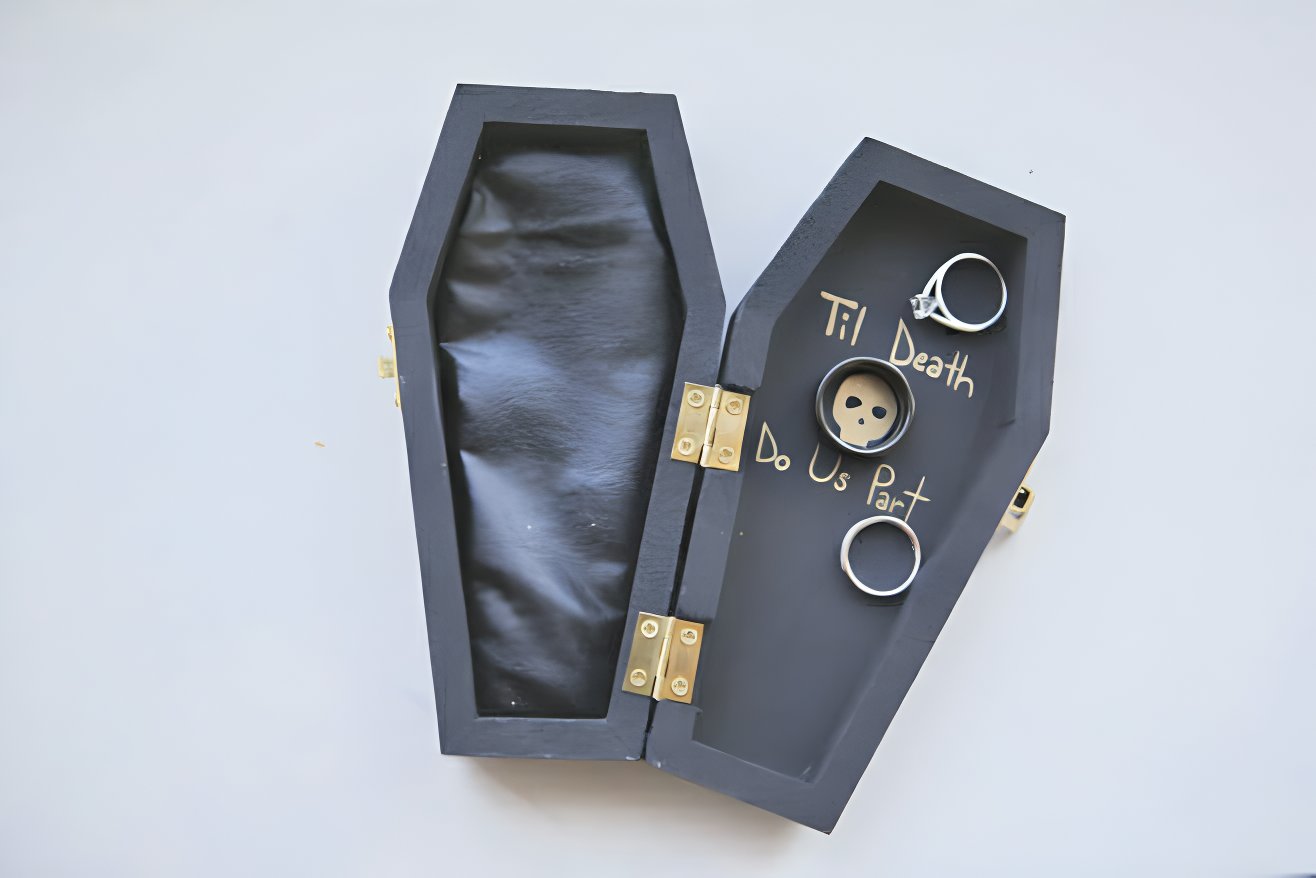 A clever idea to keep the scary shenanigans going is to have the ring box in the shape of a coffin.
Maybe a touch morbid for the light of heart, but for those whose souls are painted black and pumpkin orange, housing your wedding ring in a custom coffin-shaped ring box is the icing on the cake of your spooky wedding.
Eerie Ceremony Music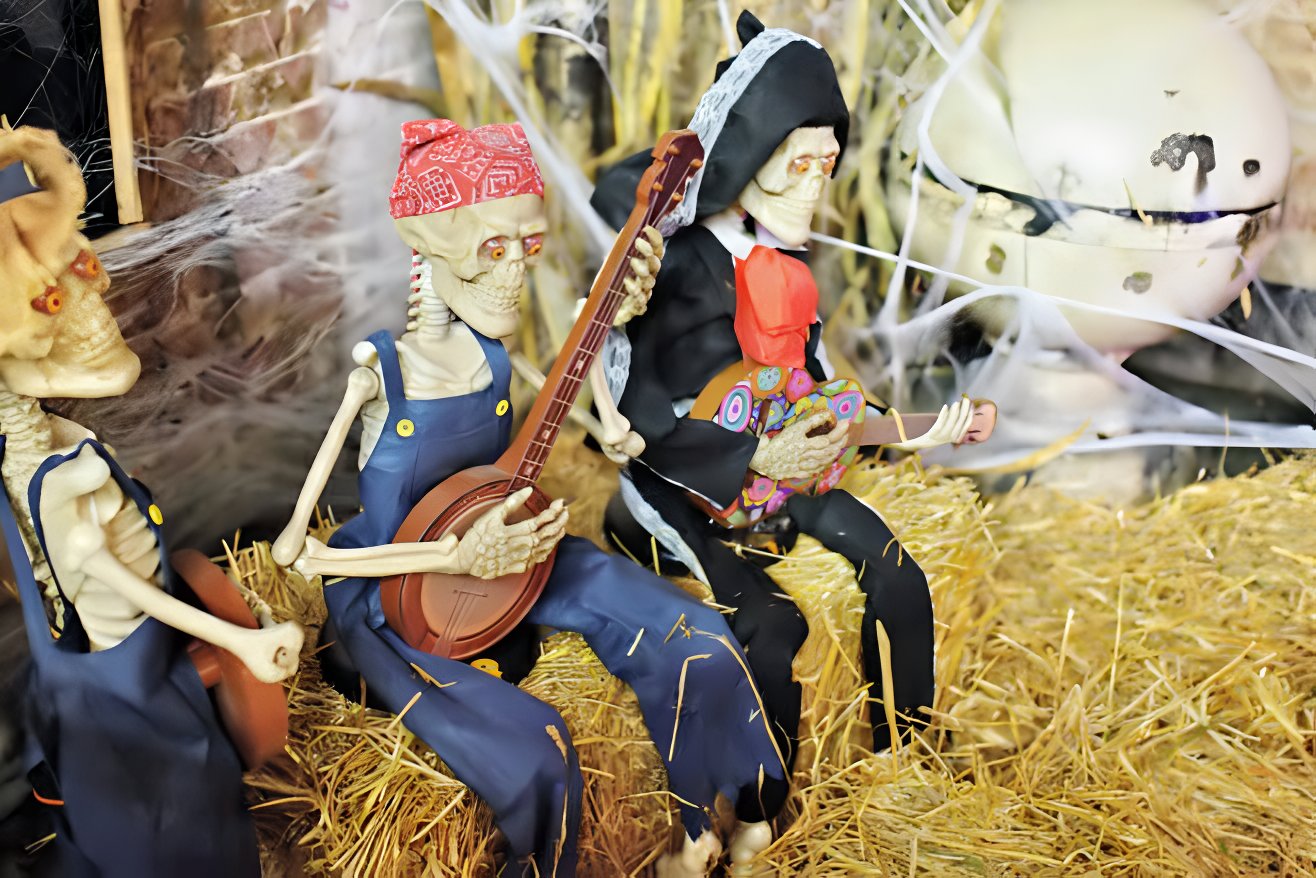 Your guests have received your custom-made gothic wedding invitations, your Halloween-style decorations strewn about your wedding venue, your blood-red punch bowl is ready to serve, but something's missing.
Music is a vital part of any wedding ceremony. Every couple has 'our song,' but if you and your partner want to inspire guests to shiver in Halloween delight, you should craft the perfect eerie ceremony playlist.
It could be Monster Mash or John Carpenter's theme for Halloween. It's your day, after all, and you should get a say in the music that plays through your wedding ceremony.
Black Wedding Fashion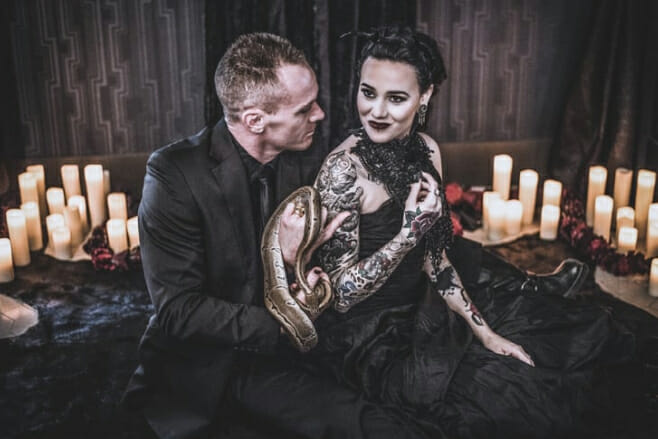 A white wedding dress is an iconic part of any wedding. But definitely not necessary.
If your spirit comes alive in the eerie autumn months, you should follow your heart's desire and tailor your fashion to your chosen aesthetic.
Thankfully, there are plenty of spectacular and spectral fashion choices you and your partner can make to dazzle your guests.
Coordinated Costumes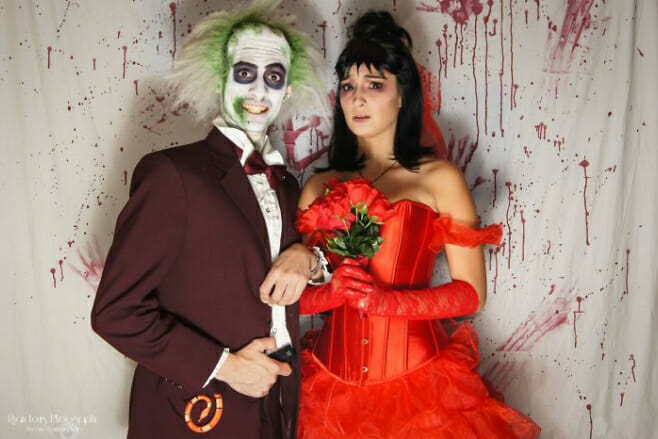 Because it's your special day, you can throw out all the rules. Ditch the tuxes and dresses, and say hello to coordinated costumes.
You can honor your favorite scary movie couples (like Sally and Jack from Nightmare Before Christmas or Ed and Lorraine Warren from The Conjuring) or strike a pose in any iconic spooky costume you want.
Your spooky sky's the limit. We hope that some of our eerie ideas have inspired you to push the envelope with your special day and to allow your wedding ceremony to reflect your passions and interests, whatever they may be.
Whether you're tying the knot in Mexico or Jamaica, make sure to treat your guests to a tad bit of fall magic. Want to discover more fall wedding trends? Follow the button below to continue your research: