"Tying the knot" doesn't mean making sure you've got your Windsor knot appropriately fastened (though that is important, too). For many people in the world, the day you tie that knot and get married is one of the most important and memorable days of their lives.
While being surrounded by friends and family, celebrating the love and commitment you and your partner have for each other might be enough. But for others looking for something a little more memorable and unique, you've come to the right place. This is why we've generated our list of unique ways to tie the knot, so join us below.
Cenote Ceremony (or Photo Op)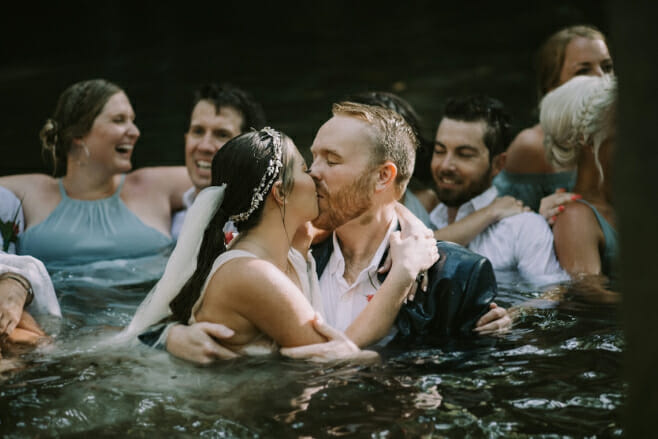 Cenotes are hidden grottos of water and wonder, caverns and alcoves of natural beauty tucked away in the Riviera Maya jungles. In Mayan culture, they were highly revered as spiritual locales, they're awe-inspiring areas thought to link directly to the afterlife and underworld. Beyond that, they are breathtaking chambers that offer a highly private and serene environment to tie the knot.
Traditionally, a shaman oversees a cenote ceremony, using music, aromas, and traditional chants throughout the event.
It Is truly an unforgettable and unique destination wedding experience, as cenote ceremonies provide a unique and spiritual way to tie the knot, one that both your partner and guests will never forget. If you can't host your actual wedding ceremony at a cenote, they still make wonderful excursions to take amazing wedding photos to add to your album.
The Above-Pool Venue at Hard Rock Punta Cana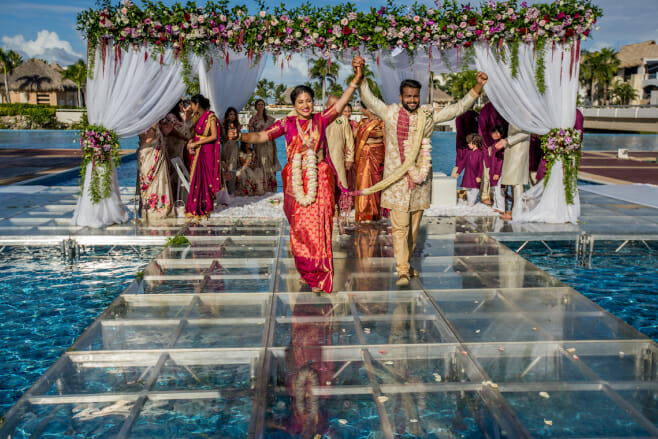 Hard Rock Punta Cana offers their above-pool venue, the Eclipse Canal, for something a little more exciting than your average terrace With seating and the altar situated on a striking series of glass panels, Eclipse Canal is built on top of one of Hard Rock Punta Cana's scenic pools.
This venue allows the special couple to get married on top of the water's perfect blue surface. Iconic and idyllic, the above-pool venue at Hard Rock Punta Cana offers any potential wedding couple a unique and breathtaking ceremony experience.
Ocean View Gazebo at Royalton Riviera Cancun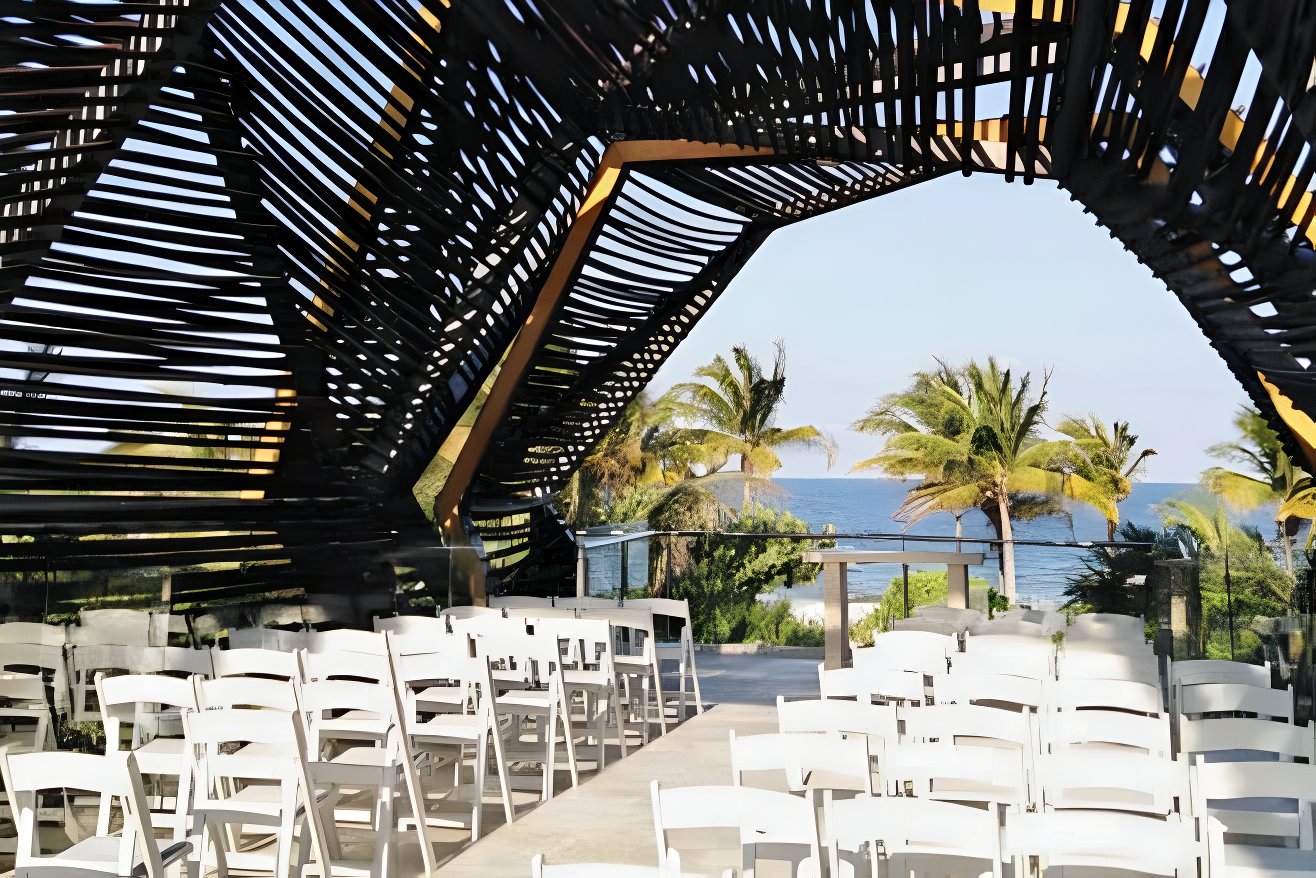 Choosing to have your destination wedding at one of Destify's Top Resorts means that the ocean is just a step away at all times and that you can choose to have the sea itself as one of your wedding guests. Royalton Riviera Cancun offers something contemporary and astounding with its Ocean View Gazebo.
Strikingly designed, this ocean view gazebo can house up to 90 of your wedding guests, cradling you all in the cool shade and keeping you safe from the Caribbean sun. The architecture gives your guests a beautiful vantage point to both take in the ocean views and to see you and your partner tie the knot in a modern way.
Historical Rose Hall Great House and Ruins at Hilton Rose Hall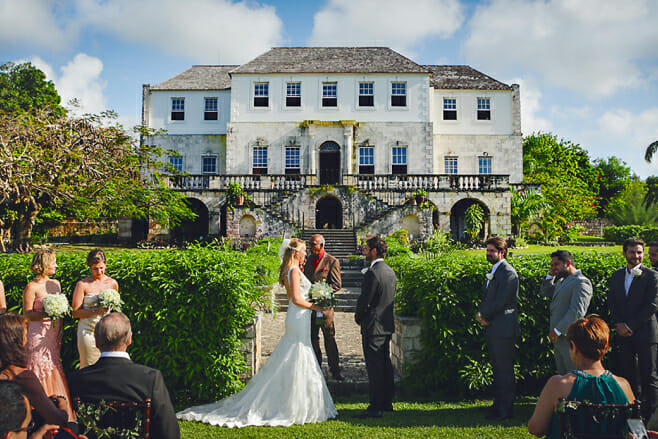 The Great House of Hilton Rose Hall is a glorious 18th-century house, a sprawling manor with panoramic views of the nearby Caribbean shoreline, situated on one of the most famous golf courses in the world.
Rose Hall's Great House has something for everyone with rolling hills, lush fields, historic chapels, and hidden patches of the beach. Refurbished in the 1960s, Rose Hall's Great House offers those looking for a classy, more formal vibe amongst a historic locale to tie the knot.
Wedding Officiant Dressed as Joey from Friends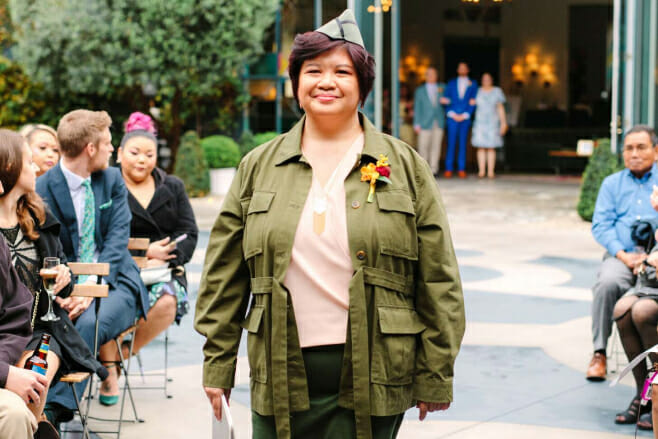 Imagine this: your wedding officiant, decked in a green army uniform, black hair spilling from their cap, turns to you and gives you a "Hey – how you doin'?" Fans of the TV show Friends will know exactly what we're talking about. For those of you out there whose TV watching habits include a never-ending marathon of Friends episodes (we feel you), why not honor your favorite TV show by recreating one of its most iconic moments.
An unforgettable wedding doesn't always have to involve the venue. Therefore, spicing up your special day by honoring you and your partner's likes and interests is another way to create a never-before-seen wedding ceremony.
Personalized Fans for Guests at Beach Weddings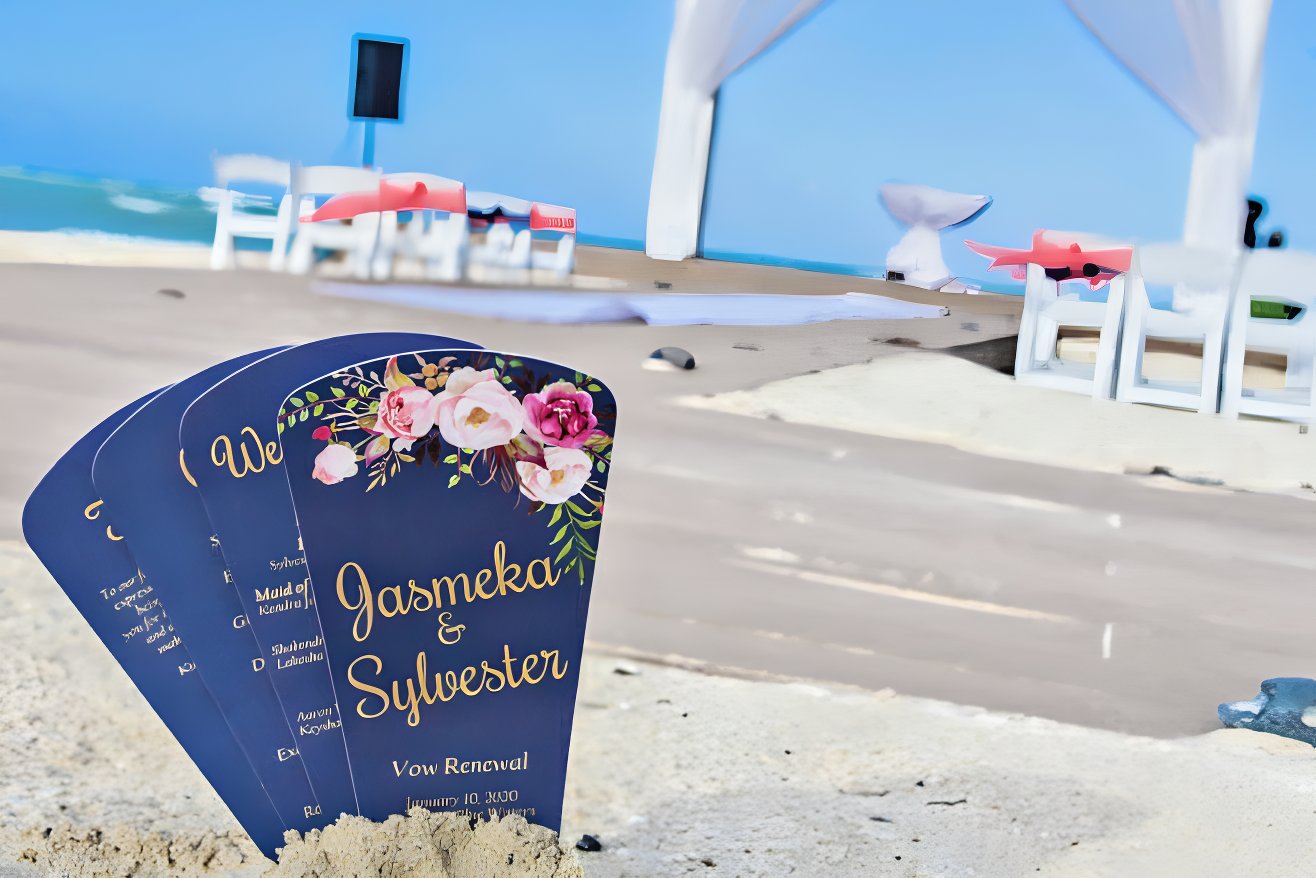 No one would say a beach wedding, tropical breeze above, and soft sand below is not an original way to tie the knot. Thankfully, there are plenty of ways to spice up your special day and make it something your friends and family will remember forever.
A hot beach begs for a way to cool off from the humidity and sun. Decorative, personalized fans for guests are a great way to offer respite to your attendees and give them something special to commemorate your wedding day.
These fans can be embroidered with whose 'team' their owner belongs to (ex: Team Bride, Team Groom), or can even be individualized.
You and your partner's relationship is special and one-of-a-kind. So, there's no reason your destination wedding day shouldn't be too.
Want to discover more all-inclusive properties? Follow the button below and view our Destify Top Resorts: