At Destify we proudly support equal rights for the LGBT community and often book same-sex symbolic ceremonies for our clients across the Caribbean. We've covered the topic extensively in a past blog post, which highlighted the friendliness of Mexico for same-sex couples, the changing attitudes of the Dominican Republic and Jamaica, and lightly touched on other islands. Although symbolic ceremonies are still reserved for private property in the Dominican Republic, Mexico continues to be the perfect destination for same-sex couples looking to wed in a tropical paradise. In this post, we're going to cover the continuing trend of island-nations changing in favor of LGBT positivity and feature some further destinations ideal for same-sex ceremonies and same-sex friendly vacations.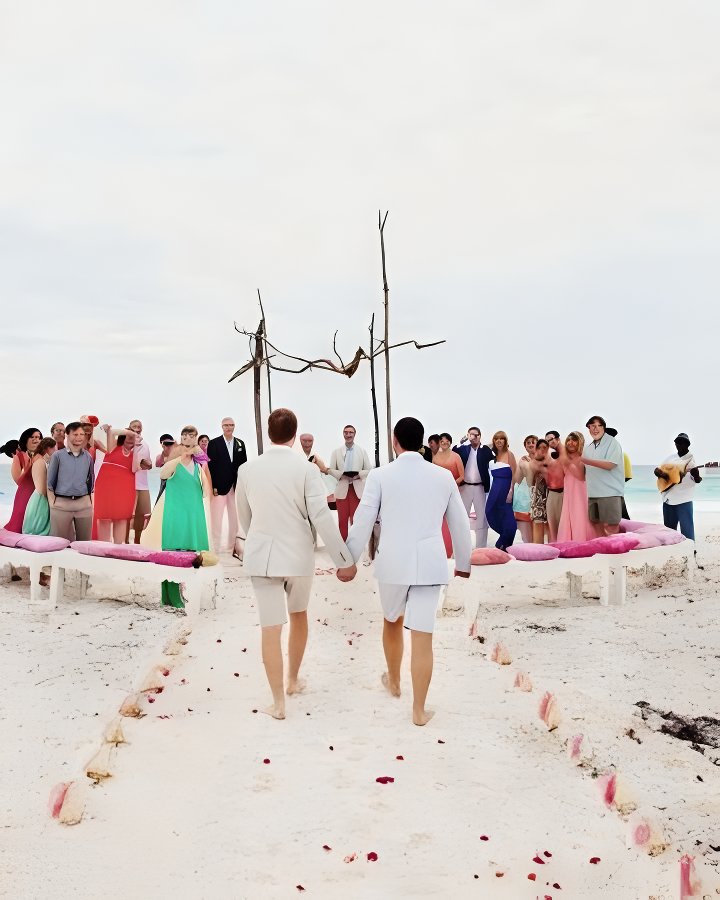 Puerto Vallarta
There are many reasons why Puerto Vallarta is considered the gay capital of Mexico. In fact, Puerto Vallarta has received the Gay Travel Approved distinction by GayTravel.com, and the destination proves to be welcoming across a wide range of areas and tourist hubs in the region. Take world-famous "Old Town" as an example, considered a gay neighbored since the 80's. It's also an ideal location for gay weddings. There you will find a retired community of Canadians and Americans, along with locals, who own LGBT-friendly businesses. There's an array of attractions from bars and restaurants, to nightclubs and hotels.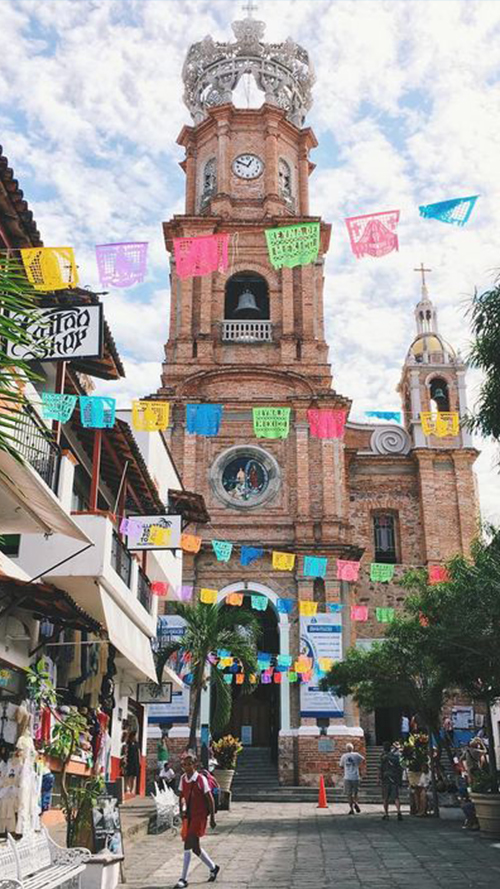 Many of our all-inclusive resorts provide splendid ceremony venues for both hetero and same-sex couples, from pristine beaches to elegant rooftop terraces. The popular beach of Playa de Los Muertos is often nicknamed "Mexico's gay beach", known for its hopping high season from November to March. This area is well-established for its concentration of happy LGBT tourists, and local hospitality. The region has shown a continuing increase in anti-discriminatory laws, guaranteeing equality in both employment and public accommodations. It's said that 3 of every 10 hotels is considered LGBT friendly, offering same-sex ceremonies, and there is an entire series of events focused on tourism, parades, expos and more.
The city's Vallarta Pride Parade is hosted every May when gay tourists flock to the convenient West Coast location. Perhaps it's the perfect time for a vacation or destination wedding? In the Romance District guests will find many restaurants and bars, and at night discotheques and drag shows to hit during your time in Mexico's "version of San Francisco."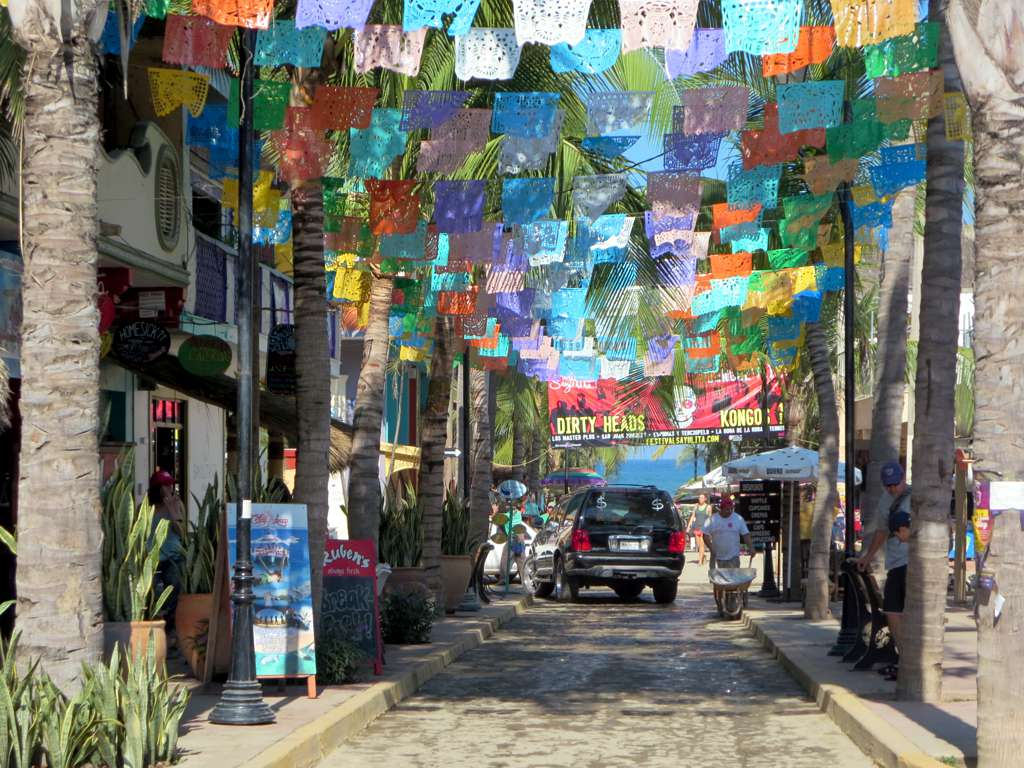 Aruba and Curacao
Aruba is often nicknamed the "happy island", filled with over 20 miles of beautiful beaches and jubilant locals. During the day snorkelers can visit sunken shipwrecks, explore the colorful reefs, or lounge on the famous Palm or Eagle beaches. The capital city Oranjestad is truly gay-friendly, as its the Caribbean outpost of the Netherlands, a country long since friendly towards their LGBT brethren. In this city, you'll find colorful architecture, and plenty of nightlife and casinos to keep things interesting.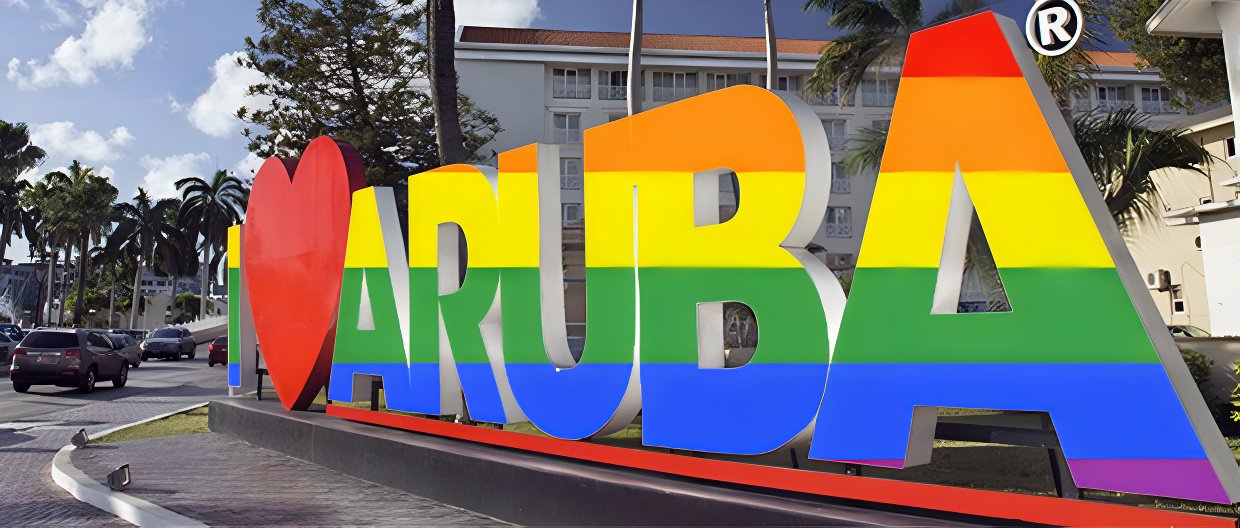 In October 2016, Aruba became the first Caribbean island to allow same-sex civil partnerships. To host your very own same-sex ceremony on the island you simply get married locally, then book your symbolic ceremony at your chosen resort. Local law states when a facility is open to non-married couples, same-sex couples must also be included based on non-discrimination rulings. In Aruba, you'll discover many bars and hotels responsive to same-sex couples.
You will also find LGBT allies across Curacao, with their welcoming Dutch history. Curacao has been public in its embrace, with exceptional gay-friendly hotels and nightlife. The motto of the island is, "live and let live", and the local tourist board has featured advertising campaigns marketed to the gay community. It's an ideal island for a wedding ceremony.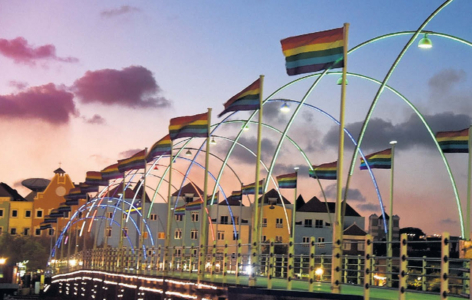 Curacao Pride Decoration
St. Martin and Saba
On the split-island of St. Martin, with both Dutch and French sides of life, visitors will find an exciting LGBT hub for vacationers, with clothing optional beaches and luxurious duty-free shopping. Dine at delicious French restaurants that also double as drag-cabaret venues, or check into the all-inclusive Sonesta Ocean Point resort, a sparkling new all-inclusive resort that will be unforgettable for your destination wedding.
Just a short ferry ride away, Saba may be the friendliest island for the gay community in all of the Caribbean. There's both an openly gay commissioner and director of tourism, and plenty of space to relax or hike. The dutch vibes are felt throughout the entire island, with a completely free mindset that will transcend to the perfect day trip or stay over. Following a registered partnership bill it's safe to say the Carribean islands under Netherland's jurisdiction are extremely hopeful for full legal rights in the near future.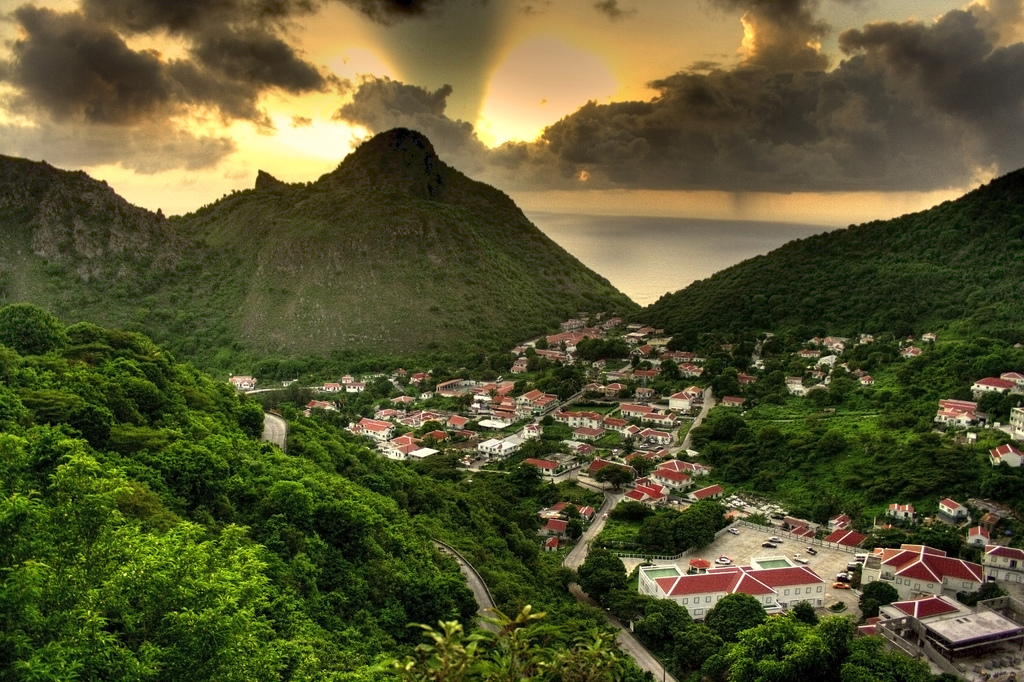 The friendly island of Saba
Growing Positivity
This post wouldn't be complete without mentioning the landmark judgment in Trinidad and Tobago where the high court ruled that the country's penal court features outdated sections, which criminalized consensual adult same-sex as unconstitutional. The court has ruled that 13 of the 16 sections are illegal, null, void, and invalid. This decision followed a similar decision from Belize in 2016. Although the fight is far from over, this was a true victory for the LGBT community across the island nations.
As more time passes, the growing rate of acceptance continues to rise steadily. It's sure to be a long time before gender and sex issues are eradicated in the Caribbean, but the local communities are fighting for their rights in each country. In the meantime, you can support their local gay communities by frequenting LGBT friendly islands, raising awareness for their individual gay tourism boards, and providing outreach during your gaycation or same-sex destination wedding.