Weddings have a traditionally gendered history. But gay weddings are about love and commitment, and true love doesn't have to adhere to traditional gender roles!
Soon-to-be spouses and their wedding guests can exist anywhere on the gender spectrum, and a couple's big day should reflect their gender identity.
If you're looking for ways to hold a gender-neutral destination wedding, you've come to the right place!
Gender Neutral Wedding Terms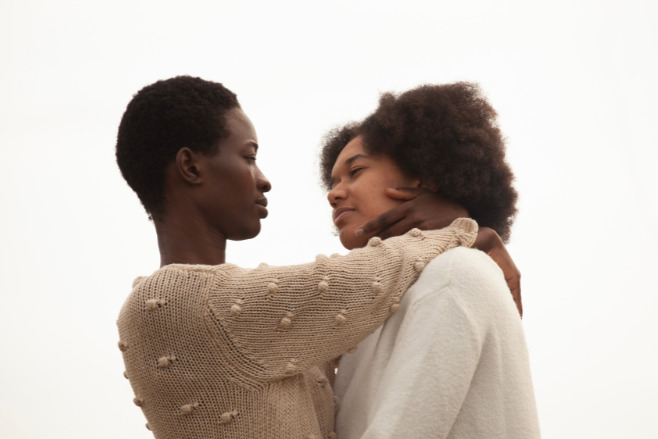 Using gender neutral terms and gender neutral language alternatives is the easiest and most effective way to host a gender-neutral wedding!
Focusing on using some of these gender-neutral terms creates a safe environment for everyone, regardless of gender identity!
There are many gender-neutral alternatives to the previously more traditional wedding terms.
Instead of 'bridal suite,' 'bridal shower,' 'bridal party,' etc., try using 'wedding suite,' and so on.
Rather than 'bridesmaids' or 'groomsmen,' use 'attendants' or 'wedding party.'
And instead of using 'bride and/or groom,' stick to fiance, partner, significant other, nearly-wed, and so on.
Not only should you use these terms when addressing people in the wedding party, but you can hold a truly respectful gender-neutral wedding by using these terms in your wedding invitations and save-the-dates.
It's easy: rather than using 'Mr. and Mrs.,' address each invitation with the guest's name. Not only is this a gender-respectful move, but it also adds an individualized, personal touch to your save-the-dates!
Read more here if you're interested in learning more about these gender-neutral terms.
Implementing these terms is a simple and effective way to be respectful to people from all walks of life and personal gender identities.
Gender-Neutral Fashion Choices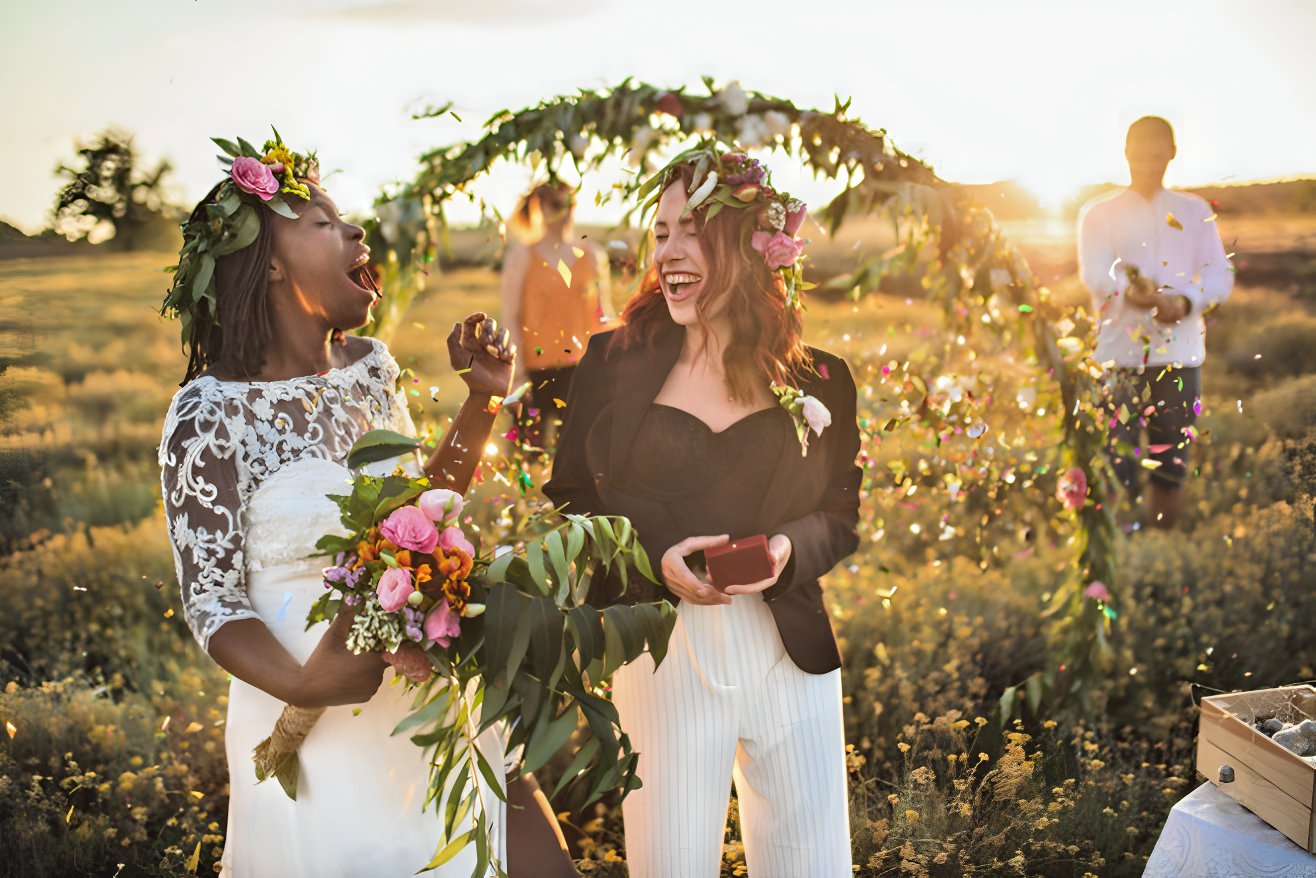 'What to wear?' is an eternal struggle for people every year leading up to a wedding. Flowing white dresses, black suits, and delicate wedding veils aren't for everyone, and they give people very limited fashion options!
Shake off any preconceived notions of gendered fashion and encourage your guests to wear whatever they want! Encourage them to mix and match feminine, masculine, and gender-neutral traits as they see fit.
It can be as simple as a tailored two-piece suit, as fun as a stylish jumpsuit, a medium-length dress, or any combination of the above!
At the end of the day, let your guests feel comfortable in whatever fits them best and compliments their style and personal beauty preferences!
Traditions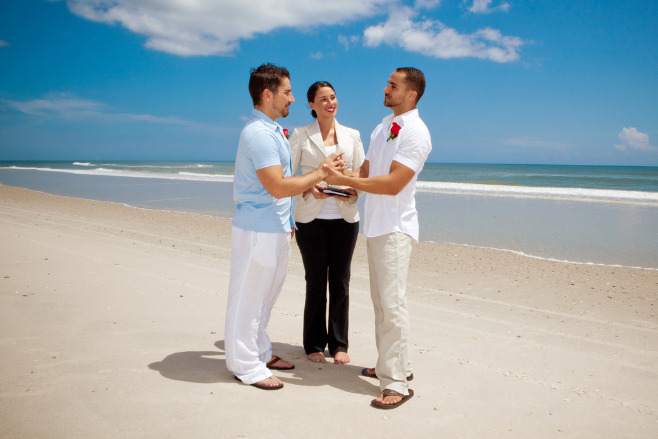 Your wedding day is exactly that — it's your day! Traditions are scaffolding to the past, and you should feel free to buck whichever trends you see fit, especially if you're holding a gender-neutral destination wedding!
For one, you can choose mixed-gender wedding parties. Long gone are the days of bridesmaids and groomsmen being your only choices. Instead, both partners tying the knot should be able to choose whomever they want to be a part of their big day, attendants of all gender identities!
It's about choosing the people closest to you to stand near you while you say 'I do,' not adhering to age-old gender traditions just for the sake of it!
Another tradition worth revisiting is the bouquet toss. Why limit this tradition to just the bride?
Both partners are being married, so both partners should be able to toss the bouquet or boutonniere into the crowd!
Gender-Neutral Restrooms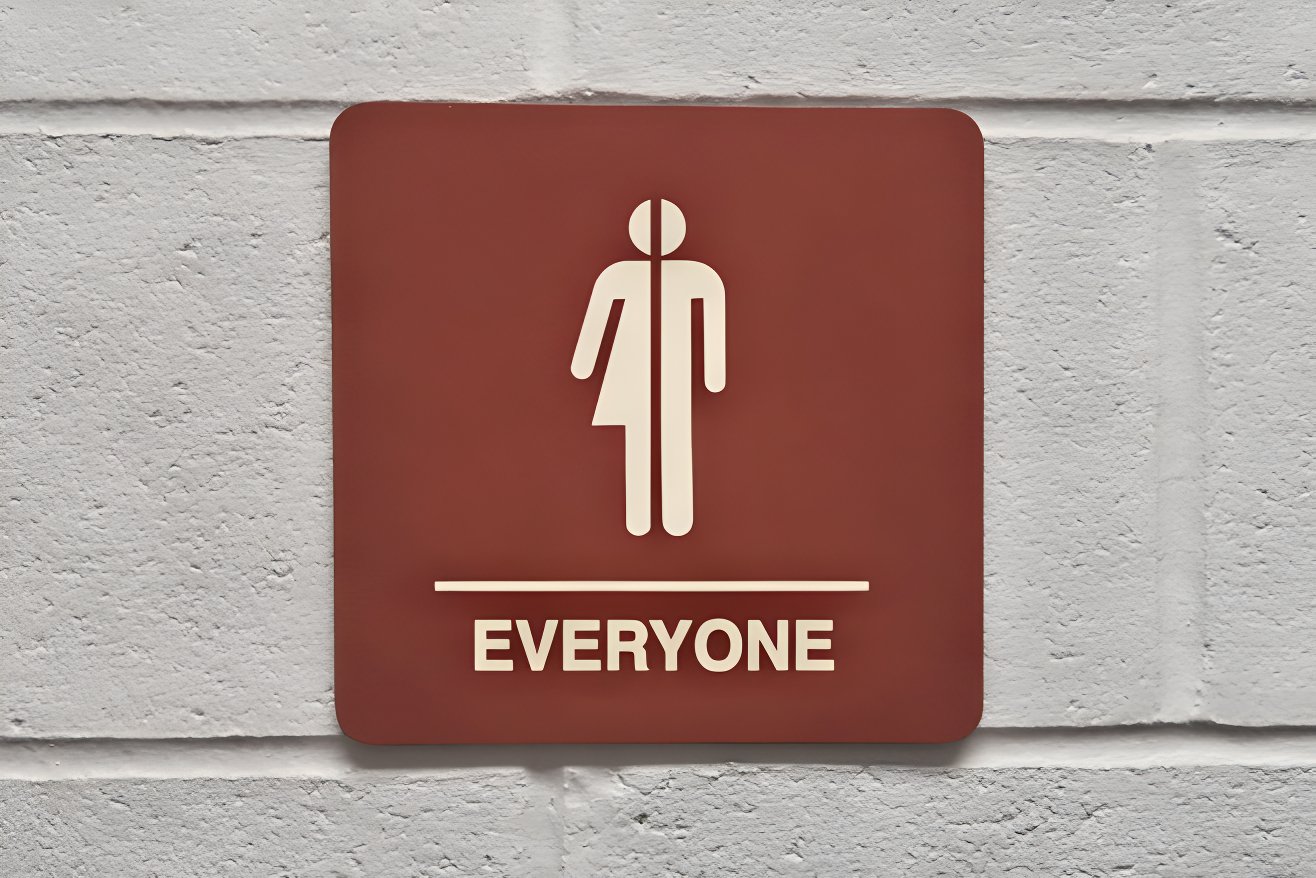 Non-gender-neutral bathrooms can significantly impact a gender-neutral wedding ceremony.
The reception location may already have gender-neutral facilities, or the couple may inquire whether such restrooms may be made available for the occasion.
Portable restrooms are always a gender-neutral alternative for an outdoor wedding or reception.
Book an Inclusive Wedding Resort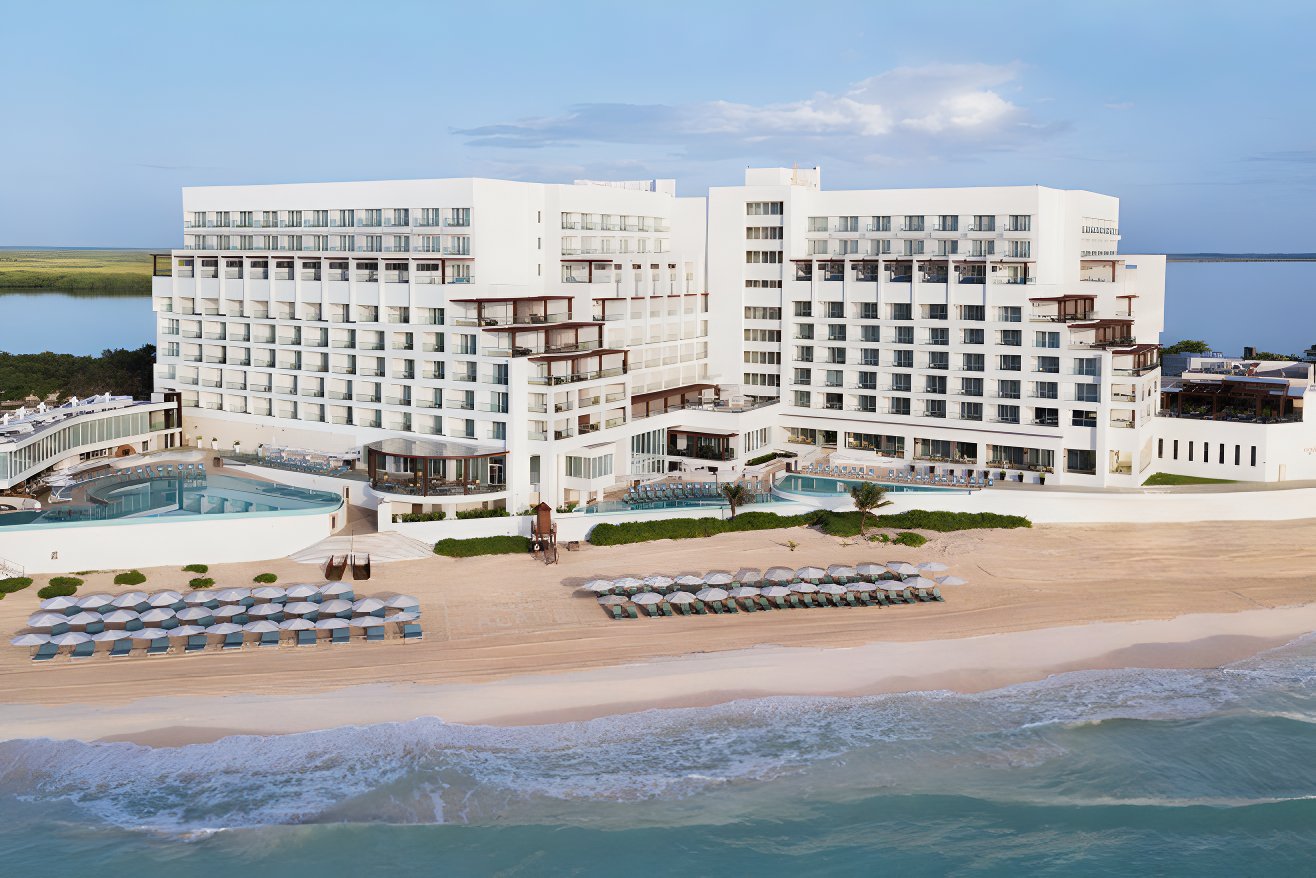 Possibly the most important point on this list!
Not all locations allow same-sex marriages, let alone gender-inclusive ceremonies.
Luckily, we at Destify have the inside scoop on which resorts are right for your gender-neutral, inclusive big day!
For example, properties like Hyatt Ziva Cancun and Dreams Riviera Cancun supply gender-neutral bathrooms and facilities inclusive of all gender identities.
We recommend Secrets Riviera Cancun.
Due to Mexico's progressive attitudes toward the LGBTQ+ community and the resort's status as an adults-only location, many queer couples choose it for their destination weddings.
In fact, about 30% of weddings at Secrets Riviera Cancun are LGBTQ+ in nature.
Best of all, according to its wedding website, the resort aspires to use gender-neutral terminology solely in its wedding ceremonies.
Book Your Gender-Neutral Destination Wedding Today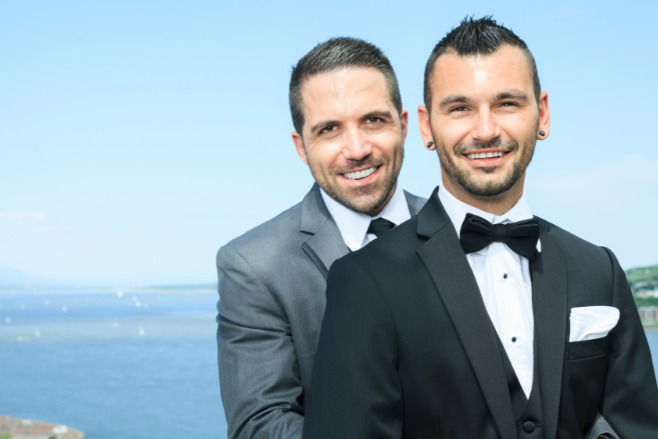 We're here to take the anxiety and confusion out of wedding planning, so you enjoy every moment of your destination wedding, from your suite to saying 'I Do' to your sweetheart!