Mexico and the Caribbean are the best destination wedding locations for LGBTQ+ destination wedding couples in 2023 for a number of reasons. These include their warm climates, welcoming people and governments, picturesque beauty, exciting nightlife, and a range of recreational activities for newlyweds to partake in.
All of the locations we'll discuss below are known for their rich culture and history, giving couples the chance to deepen their connection to each other and the surrounding community. Couples can choose this by exploring off-site, or some resorts even offer unique cultural ceremonies that you can include as part of your gay wedding.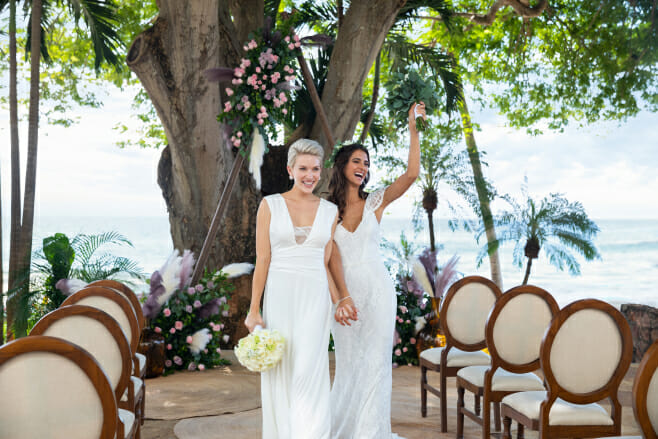 These tropical locations have seen a rapid evolution towards greater equality for LGBT people in recent years and have implemented progressive legislation in support, making them ideal for couples who wish to both celebrate and affirm their union.
As an additional bonus, Mexico and the Caribbean are relatively easy to access from nearly any major city in the US, giving couples from all over the world the opportunity to plan a perfect destination wedding.
No Stress and Easy Planning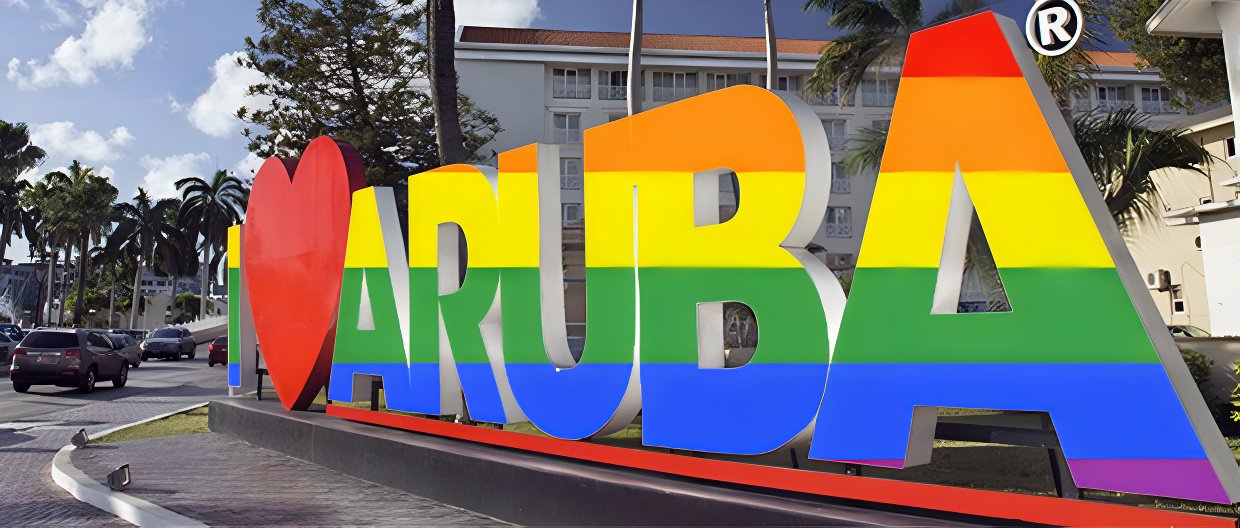 No one should have to worry about that extra step of legality to keep them from celebrating their love. With progressive mindsets transforming the way global destinations treat LGBTQ+ to-be-newlyweds, we're excited to share the list of our favorite friendly LGBTQ+ destination wedding locations to tie the knot.
Love always wins with Destify, and our award-winning agents are experts at hosting same-sex weddings at stunning locations where you're free to be yourself. These wedding resorts guarantee excellence every step of the way, and deliver perfect experiences for all lovebirds no matter their sexual orientation:
Mexico Destination Wedding Locations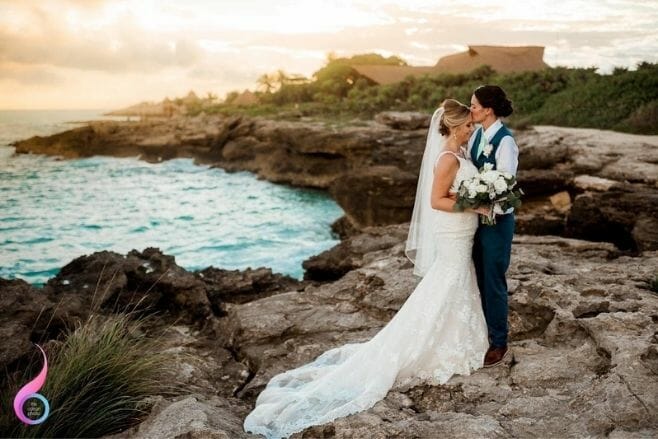 Mexico's open and liberal attitudes toward LGBTQ+ destination weddings make it a great place for couples to plan and host their wedding. The country has a growing number of vendors and venues that cater to same-sex couples and LGBTQ+ couples. There are also some parts of Mexico that have taken the extra step to recognize same-sex marriages. This can help couples to feel more secure and relaxed in the knowledge that they are legally binding and recognized as a married couple.
Planning a wedding can be a stressful process, but with the help of gay-friendly vendors, couples can rest assured that their wedding will go off without a hitch. At Destify, we only work with resorts that can provide a top-tier experience for both couples and their guests.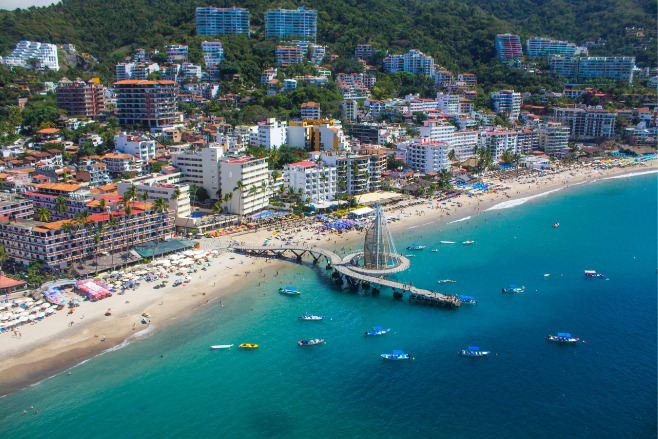 Since a Supreme Court order in 2015, all LGBTQ+ marriages performed in Mexico or abroad must be recognized by the government on a federal level. Because Mexico is going through a period of transition and progress, when equality for all is on the horizon, gay and lesbian couples can now get married anywhere in the country, including Cancun.
For more adventurous couples who would prefer to leave the resort and explore the local 'gaybourhood', there is perhaps no better choice than the resorts of Puerto Vallarta. Here you will find vibrant nightlife, delicious seafood, and a welcoming community that welcomes everyone with open arms. There are many destination wedding locations to choose from in this gay mecca as well, from the newer area of Bahia Mita with its modern resorts, to luxury all-inclusive just steps away from the famed Zona romantica zone.
The following resorts offer an impressive track record of happy Destify Couples, with a variety of wedding perks available for both couples and their guests:
Grand Fiesta Americana Puerto Vallarta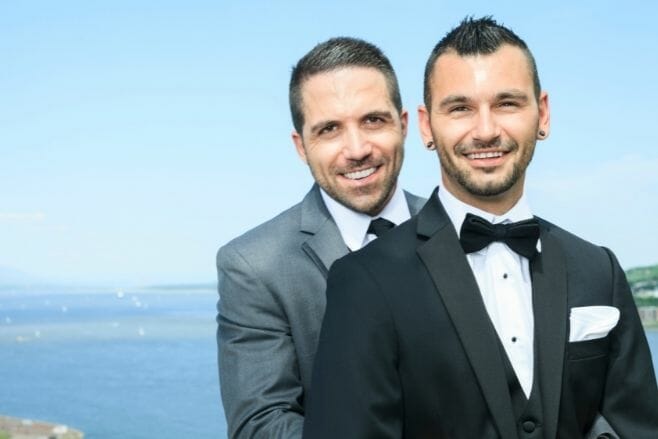 The Caribbean is one of the top destination wedding locations for gay couples in the entire world. The reasons for that are numerous. The Caribbean offers a wide range of options for both ceremonies and receptions, from beach-side ceremonies to high-end luxury resorts for a lavish affair.
Many of the Caribbean islands have a long history of celebrating same-sex unions or are now actively taking measures to support them. Lastly, the Caribbean offers year-round warm weather, which lets couples also plan outdoor weddings, with fresh ocean breezes, palm trees, and an amazing backdrop of azure seas on any date of your calendar.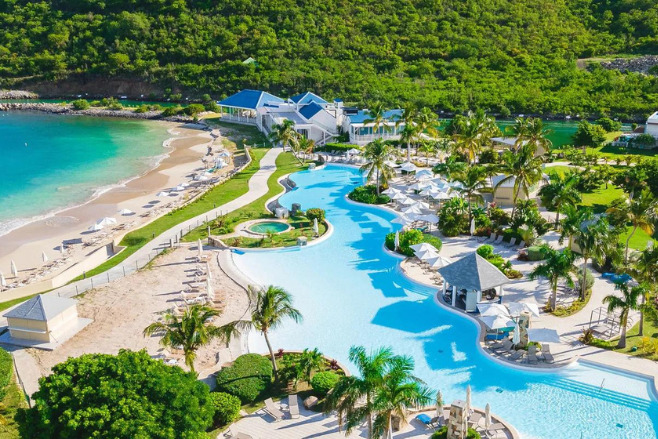 There are many spectacular LGBTQ+ destination welocations such as Barbados, the Dominican Republic, and Aruba, which offer a multitude of activities and attractions, including fantastic beaches, top-notch restaurants, and local nightlife, as well as a variety of beautiful resorts tailored to suit every budget.
Further LGBTQ+ friendly places in this breathtaking region include Saint Martin, Martinique, and Bermuda. Some of the Caribbean's smaller islands are also truly gay-friendly. Consider Curacao, a true tropical slice of paradise with a cute town front of buildings painted every color of the rainbow. There are lively gay communities here, as well as lovely resorts ideal for holding your wedding.
Here are a few of our top options to host an unforgettable Caribbean destination wedding location:
Head to the Jungles of Costa Rica
Costa Rica has become a welcoming place for same-sex couples who wish to marry. In 2018, the country's Supreme Court has ruled that same-sex marriage is legal in Costa Rica, and since then more and more same-sex couples have come to the country to get married.
Costa Rica also offers a range of benefits for same-sex couples, such as the ability to adopt children, access to healthcare, and joint inheritance rights. This newfound recognition of same-sex relationships has been a major reason why more and more LGBTQ+ couples are opting to get married in Costa Rica.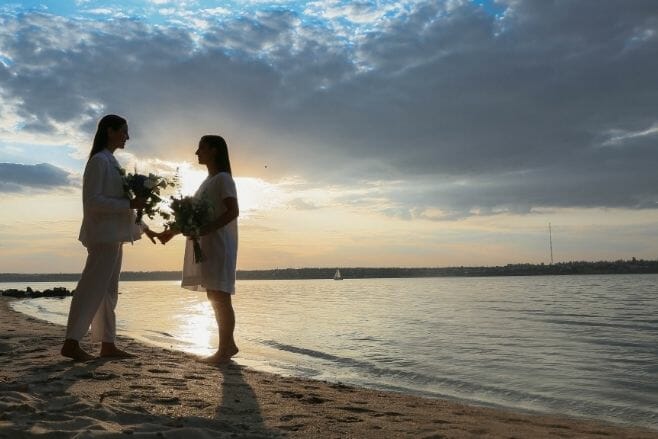 Costa Rica boasts both Caribbean and Pacific side beaches, a vibrant culture, and some of the most beautiful landscapes in Central America. From jungle waterfalls and majestic rainforests to remote towns and vibrant cities, Costa Rica has something to offer everyone.
Gay couples looking for a romantic Costa Rica LGBTQ+ destination wedding can choose from a variety of gorgeous resorts offering all-inclusive packages and breathtaking vistas. Symbolic ceremonies have long been accepted, but now legal weddings may be considered as well.
Whether you are looking for a romantic beach wedding, a glamorous ballroom, an oceanside bonfire, or a jungle celebration, Costa Rica has the perfect backdrop for a memories-filled wedding day. Costa Rica also offers some of the best deals on flights, accommodations, and wedding packages in Central America, making it an ideal destination for couples ready to say "I Do!"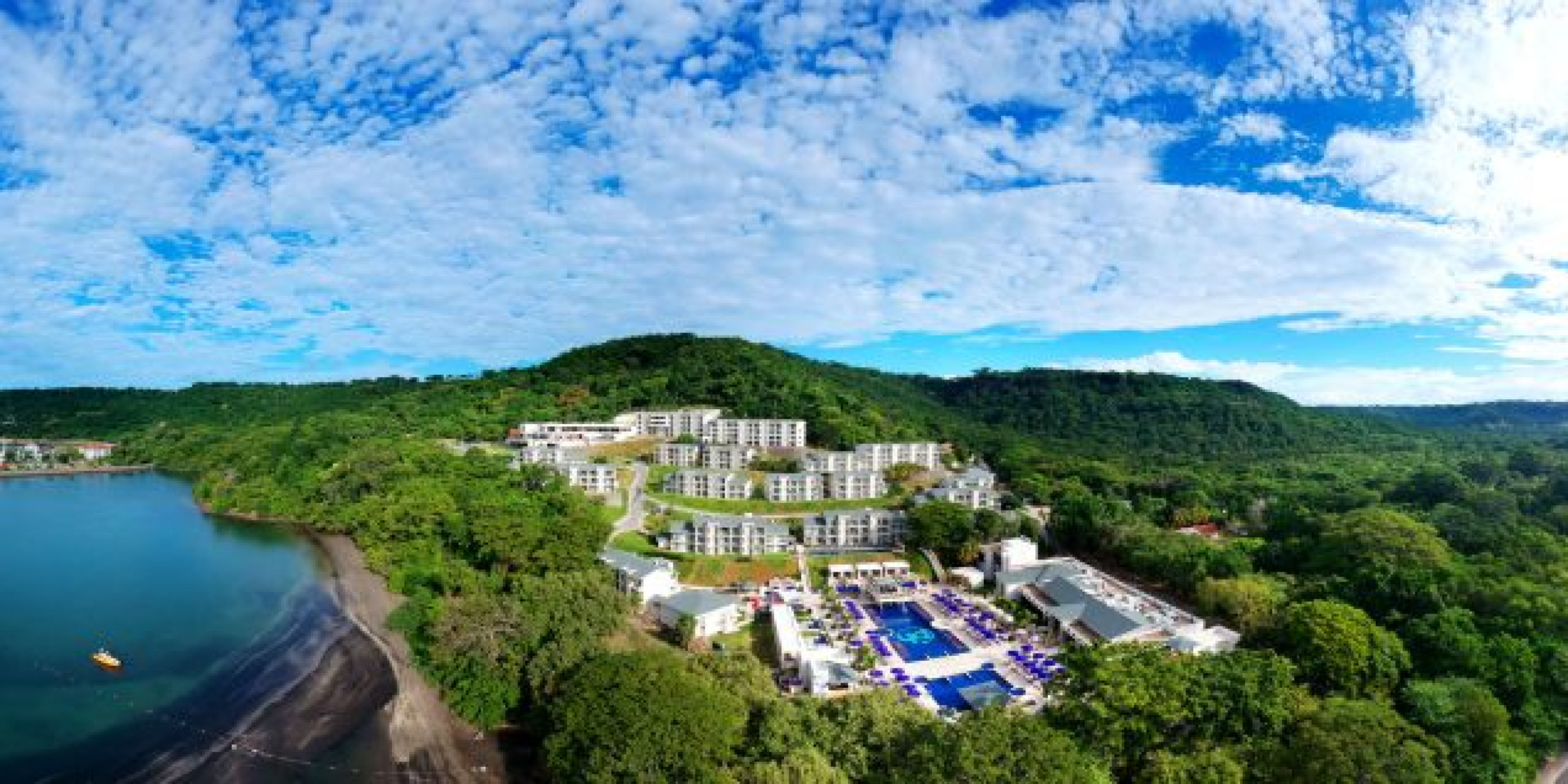 Consider a trip to Guanacaste, where the enthralling Planet Hollywood Costa Rica specializes in opulent ceremonies and amenities suitable for A-list Hollywood stars. Looking for a more secluded location? The adults-only Secrets Papagayo offers the best of both worlds: serenely quiet areas and luxe bars the entire wedding party will love.
Want to explore further options? Here are a few more Costa Rica properties to explore and host your unforgettable LGBTQ+ destination wedding at:
For LGBTQ+ couples looking to tie the knot, destination weddings provide an array of opportunities. With a range of options available, you can select a location that's perfect for your big day, and your budget as well.
Want some further help looking into all the amazing places where you can celebrate this momentous event with your partner? Fill out the form below to talk to one of our experts today: