Considering a destination wedding at an all-inclusive resort? There are many reasons why you should. Not only will your wedding be a fraction of the cost of a traditional stateside wedding, but you'll also have access to numerous perks that you won't find locally.
Plus, everything is included, and guests can opt for minimal spending after they cover the cost of their room. With the cost of the room, all of your food and drinks are included, with the ability to explore numerous bars and restaurants throughout a property. Follow below for 5 reasons all-inclusive weddings are the best.
Your Guests Get A Vacation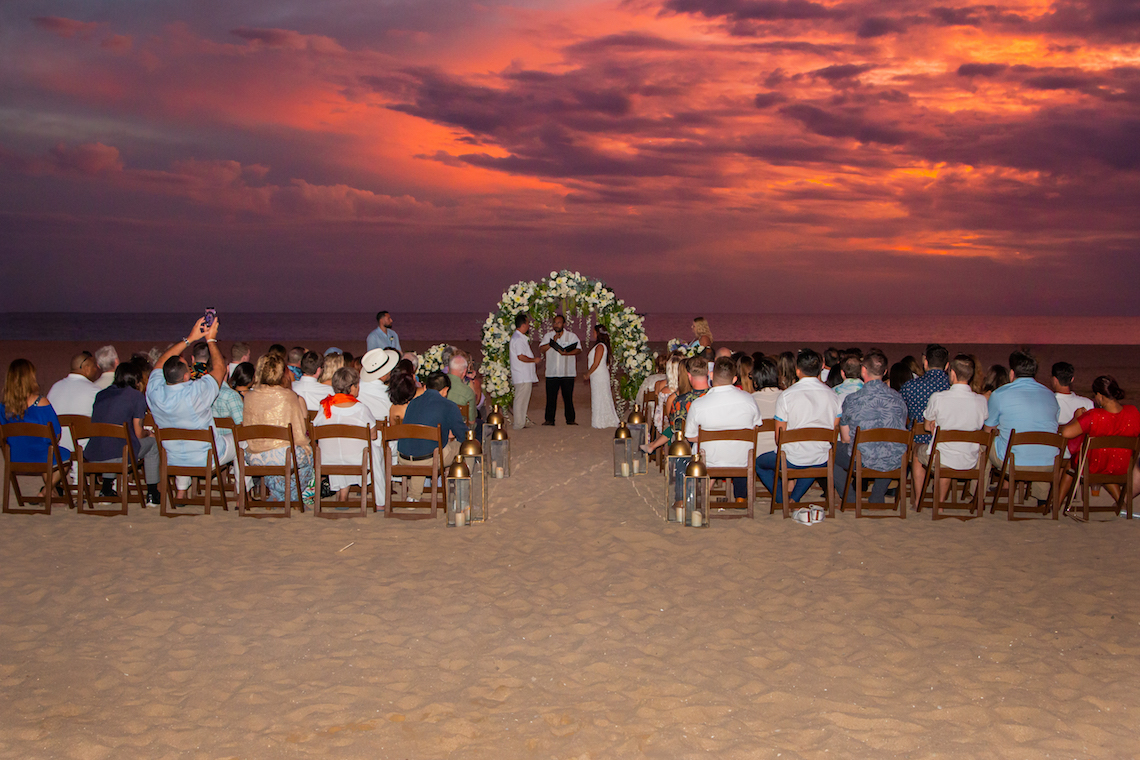 Concept art for the new family-friendly section at NOW Onyx.
The common thread of our happy Destify Couples is that they all agree a destination wedding is an amazing opportunity to get more time with your loved ones. Much more so than the traditional wedding day. Your guests have chosen to spend their hard-earned money to attend your destination wedding, so it's only fair they get a vacation out of it! There will be plenty of downtime between the wedding events to enjoy the beach, try all of the delicious food, or even take part in exciting adventures to explore your chosen destination.
There is a Resort For Any Budget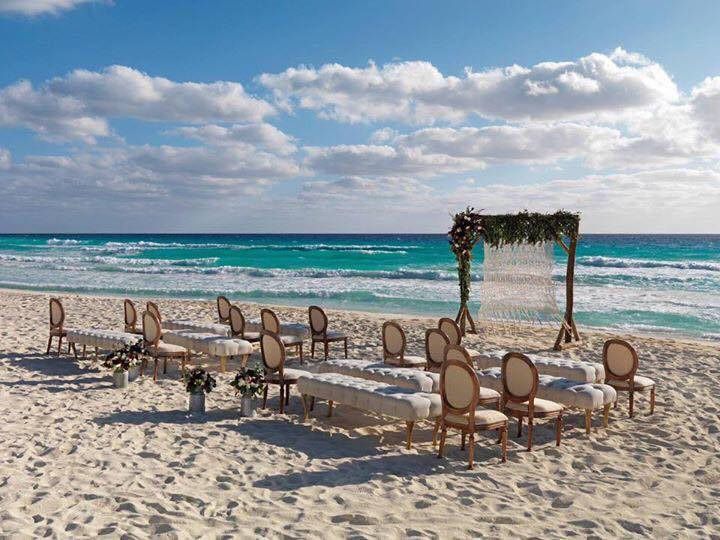 A beach setup at Unico.
No matter your budget, there is an all-inclusive resort for you. From lavish, true-luxury properties, to economical options. You have the option to choose from beautiful destinations, that span both coasts of Mexico, to the Caribbean and beyond. It's all up to you, and what you're looking for in a resort.
If your budget is tight, you can still host an affordable destination wedding, just look for a resort with that perfect beach and room rate, and leave the decor up to mother nature. For guests with no budget constraints, there are contemporary 5-star resorts to consider like UNICO or the intimate Zoetry resorts.
All-inclusive Wedding Packages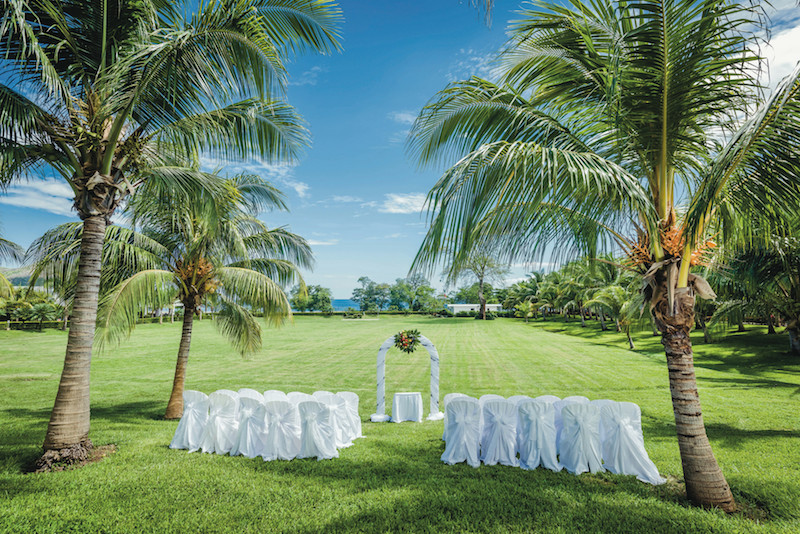 With a destination wedding at an all-inclusive resort, comes the opportunity to select from wedding packages that include just about everything you can think of, for both your ceremony and your reception. Common wedding packages include ceremony decoration, semi-private or private receptions (based on which you select), and sometimes even complimentary room upgrades for the couple.
Wedding packages are often presented in tiered-pricing structures, so you can choose from simple elopement ceremonies with few guests, or large ceremonies that will fit every uncle, cousin, third cousin and so on. Customization is always welcomed to any wedding package, so you can design your perfect ceremony.
Your Own Wedding Coordinator and Wedding Department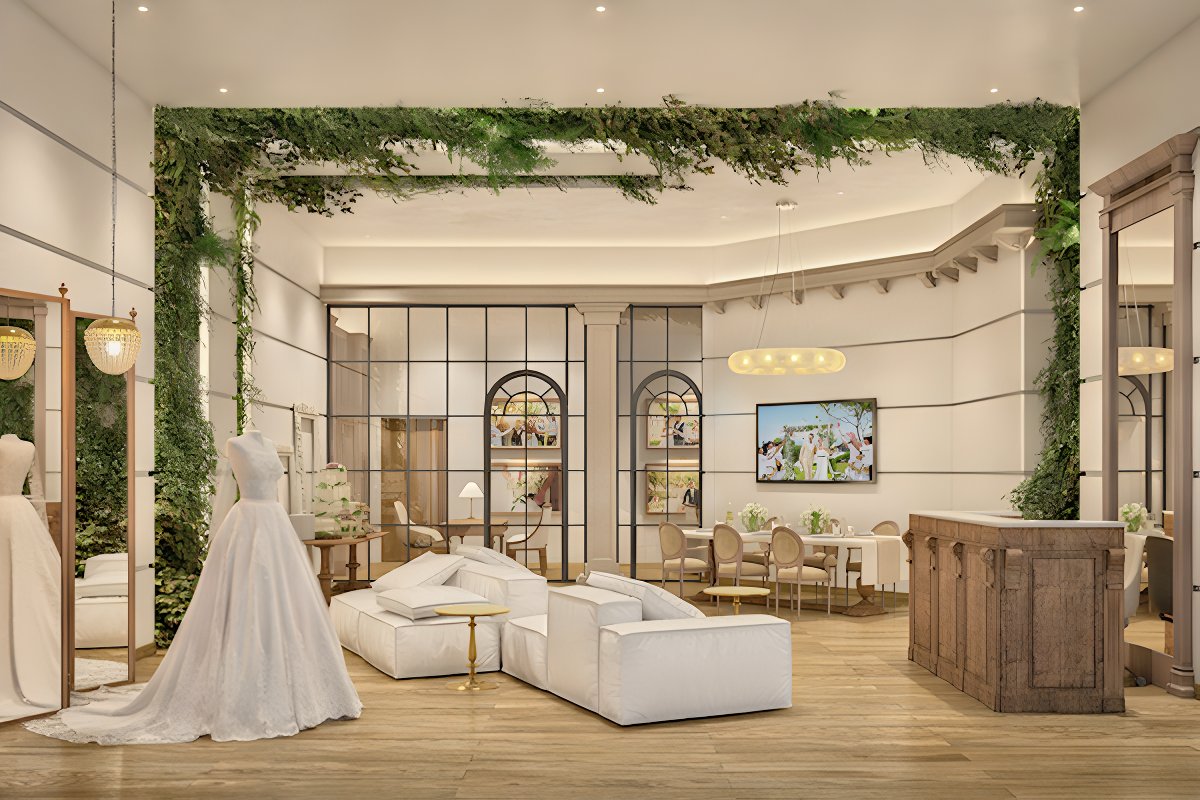 The Hyatt Wedding Office at Hyatt Zilara Cap Cana.
With your wedding package, couples have access to a full wedding department and wedding coordinator. Although true wedding planning at all-inclusive resorts doesn't pick up until the 3-month marker or later, you'll still have a wedding team helping you every step of the way. Once you're done planning over the phone or by email, you'll get to meet your coordinator at the resort. They'll walk you throughout the property, make sure everything is right for your big day, and even be on hand to assist you throughout the wedding celebrations.
Access to Beautiful Destination Wedding Venues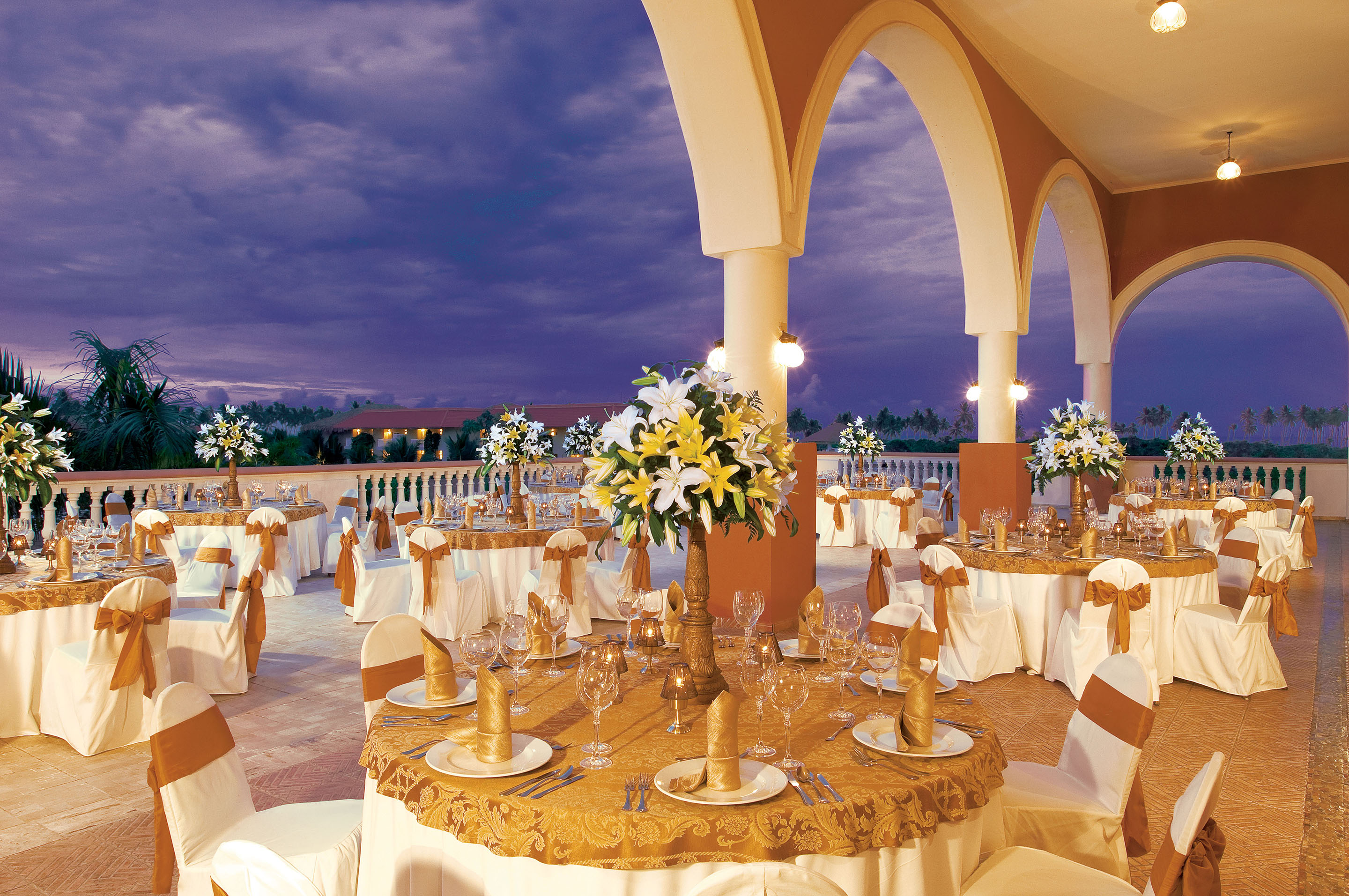 Last but not least, one of the best things about all-inclusive destination weddings is that you get to choose from many, many beautiful venues. From picturesque beaches to rooftop terraces, and intimate gardens, the sky's the limit for your ceremony. After the ceremony, you'll also have access to different reception venues too, which could be hosted at private wine cellars, restaurants, or unique terraces or ballrooms.
Want to continue your research? Follow the button to visit our "Why All-inclusive Guide":