Negril Weddings
RIU ClubHotel Negril Weddings
RIU ClubHotel Negril
Wedding Venues
RIU ClubHotel Negril
Wedding Packages
$

0+
Standard setup, recorded music and bridal bouquet with matching boutonniere.
Semi-private dinner at one of our restaurants
Wedding cake and sparkling wine toast
Romantic room decoration on wedding night
10% discount for the couple in all spa treatments and spa gift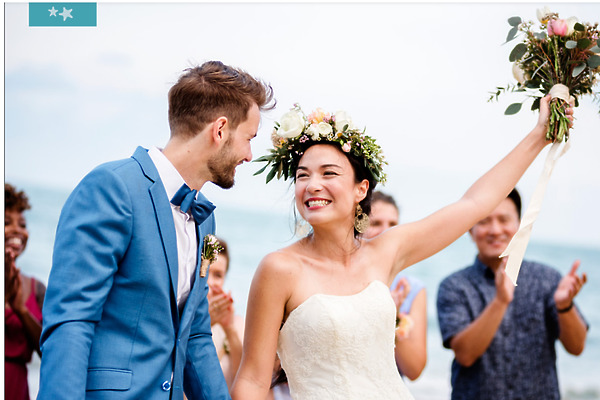 $

1,499+
Upgraded aquamarine-colored decoration, recorded music and bridal bouquet with matching boutonniere

Minister for symbolic ceremony

Semi-private dinner at one of our restaurants

Wedding cake and sparkling wine toast

Romantic room decoration on wedding night

10% discount for the couple in all spa treatments and spa gift
$

2,999+
Upgraded light pink-colored decoration, recorded music and bridal bouquet with matching boutonniere

Minister for symbolic ceremony

Private dinner at select restaurant or location

Wedding cake and sparkling wine toast

Romantic room decoration and surprise gift

20-minutes romantic massage for the couple

Surprise gift for the couple and 10% discount for the couple and guests in all spa treatments
$

4,999+
Upgraded lavender-shades decoration, recorded music and bridal bouquet with matching boutonniere

Minister for symbolic ceremony

Additional small bouquet for maid of honor and boutonniere for best man

Private dinner at select restaurant or location

Wedding cake and sparkling wine toast

Private cocktail after dinner with option of rum or tequila tasting experience

Romantic room decoration and surprise gift

Room upgrade and late check out (both subject to availability)

  Wedding night turndown service with chocolate-covered fruit and sparkling wine

$100 USD photo session credit (pre-post wedding day)

Newlyweds breakfast in bed

Beauty Parlor Package with hairstyle, manicure and pedicure for 1 person

50-minutes romantic massage for the couple

Surprise gift for the couple and 10% discount for the couple and guests in all spa treatments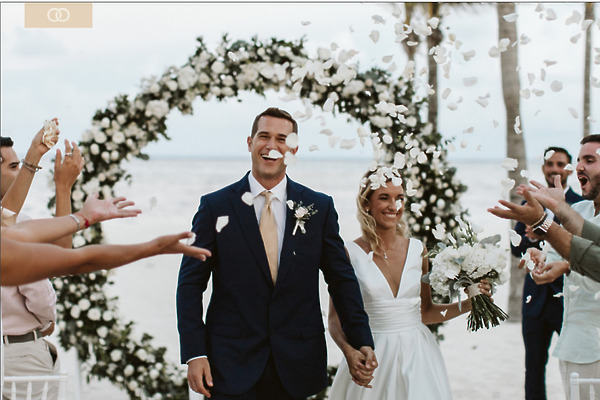 $

7,999+
Upgraded ivory-colored decoration, recorded music and bridal bouquet with matching boutonniere

Minister for symbolic ceremony.

Additional small bouquet for maid of honor and boutonniere for best man

4-hours private reception event with special menu, open bar and DJ with lighting set up

Wedding cake and sparkling wine toast

Private cocktail event and 45 minutes of live music (sax, violin or solo guitar)

Complimentary one-night stay for first anniversary

Romantic room decoration and surprise gift

Room upgrade and late check out. (both subject to availability)

Wedding night turndown service with chocolate-covered fruit and sparkling wine

$100 USD photo session credit (pre-post wedding day)

Newlyweds breakfast in bed

Romantic dinner with special set up and decoration

Beauty Parlor Package with hairstyle, manicure and pedicure for 1 person

50-minutes romantic massage for the couple

Surprise gift for the couple and 10% discount for the couple and guests in all spa treatments
Your Path to
Step 1

Discover Your Dream Destination

Step 2

Confirm Wedding and Room Reservation

Step 3

Explore Your Wedding Tools

Step 4

Meet Your Support Team

Step 5

Finalize Wedding Details

Step 6

Prepare for Travel

Step 7

Say I Do!
Learn More
RIU ClubHotel Negril
Resort Information
Room price range:

$

125 -

$

175
$

125 -

$

175
average price per person per night. Rooms include private balcony or terrace and daily restocked minibar and 24-hour room service. Children 2 and younger stay free.
Property size:
Medium
With less than 600 rooms, Medium Resorts are the perfect choice for those who want their wedding guests to have the option to either spread out and indulge in the hotel's various activities or to spend quality time together in peace and serenity. A great choice for destination weddings incorporating friends and families of various ages.
adults-only / family friendly:
Family Friendly
Resort aesthetic:
Transitional
Eclectic and coalescent, this aesthetic weaves together two or more older and opposing design styles to craft something new. This diverse style incorporates neutral colors, varied textures, and vivid updates of throwback trends.
Activity level:
High
Perfect for the non-stop partiers and thrill-seekers. These resorts offer engaging activities every day, such as live musical performances, cooking classes, on-site waterparks, and nighttime entertainment.
Room occupancy:
3-4
This hotel allows a maximum of 3 adults per room or 2 adults and 2 children 12 and younger per room.
Weddings Per Day:
3
RIU ClubHotel Negril weddings are able to hold up to 3 weddings per day at 12pm, 2pm, and 4pm. These are the only times judges and ministers are able to perform daily.