Get ready to experience the "Jewel of the Caribbean," Marigot Bay. This jewel of a destination is surrounded by lush mountains and dotted with charming restaurants and cafes, and there is also a marina where luxury yachts dock.
Zoetry Marigot Bay is a newly opened luxury resort in the idyllic St. Lucia. The resort offers the perfect blend of tranquility, luxury, and elegance, providing travelers with a sophisticated and private escape.
It sits on a serene hillside, offering guests and visitors kaleidoscopic views of the gorgeous marina.
In fact, St. Lucia's Marigot Bay is so gorgeous that it was used for filming "Dr. Doolittle" and "Pirates of the Caribbean!"
Let's take a tour of the gorgeous Marigot Bay and the exciting new resort.
What is Marigot Bay St. Lucia like?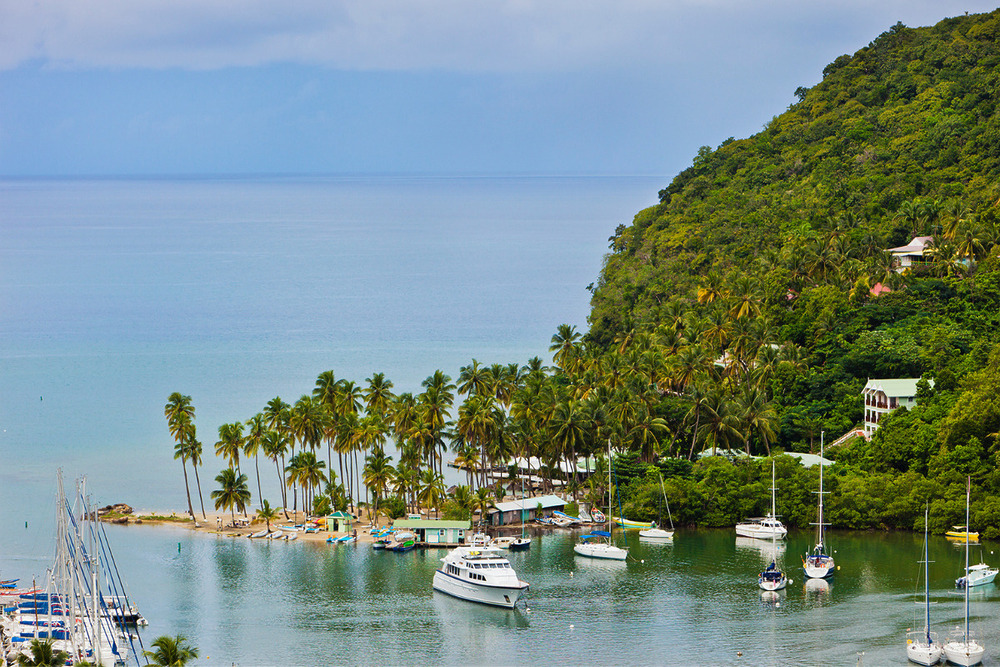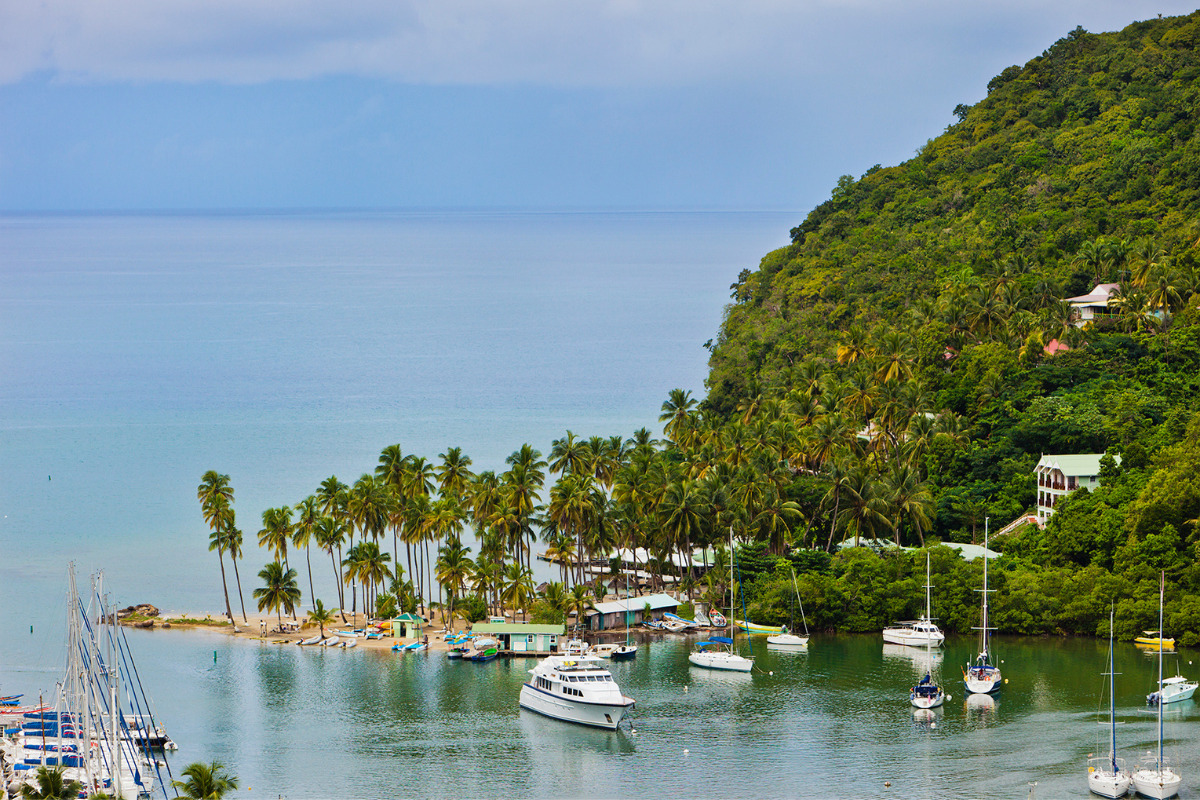 Marigot Bay is a breathtakingly beautiful and tranquil bay located on the Caribbean island of Saint Lucia. Lush green mountains surround the resort, and charming restaurants and cafes dot the area. The bay also has a marina where luxury yachts can be seen. The overall vibe in Marigot Bay is relaxed and peaceful, and it is the perfect destination for travelers who are looking for a quiet and private getaway.
Accommodations
Zoetry Marigot Bay offers 124 luxurious suites, all featuring private balconies or patios with views of the sea, gardens, and mountainsides. The suites are decorated in a contemporary Caribbean style and equipped with modern amenities like flat-screen TVs, free Wi-Fi, and minibars.
Dining
The resort features two restaurants and a bar. The restaurants offer a variety of cuisine, including Caribbean, Mediterranean, and international dishes. The resort also offers in-room dining 24 hours a day. Some of the best spots to grab a bite at Marigot Zoetry Bay include 1461, offering international and local eats, and Meraki, an oceanfront restaurant featuring creative and mouthwatering fusions of Mediterranean and Asian foods.
Wellness
Zoetry Marigot Bay has a full-service spa, the Zoetry Spa. This chic, luxurious facility offers a steam inhalation room, a plunge pool, a sauna cabana, and even 3 stylish cabins designed for private treatments. The spa provides services like 3D collagen shock, citrus scrubs, hand and feet massages, and much more!
Activities
The resort offers a range of activities, thanks to its location in the exciting Marigot Bay Yacht Haven. Guests can partake in fishing, kayaking, snorkeling, scuba diving, and much more. For something a little more tranquil, St Lucia awaits adventurous travelers. There are dense rainforests, sprawling mountain ranges, volcano mud baths, and tons more to explore!
Services
Zoetry Marigot Bay is devoted to providing excellent service and attention to detail. The resort offers personalized services, including a butler service for select suites. The resort provides all-day laundry, 24-7 concierge services, nightly turndown, wait staff by the beach and pool, and much more!
In Conclusion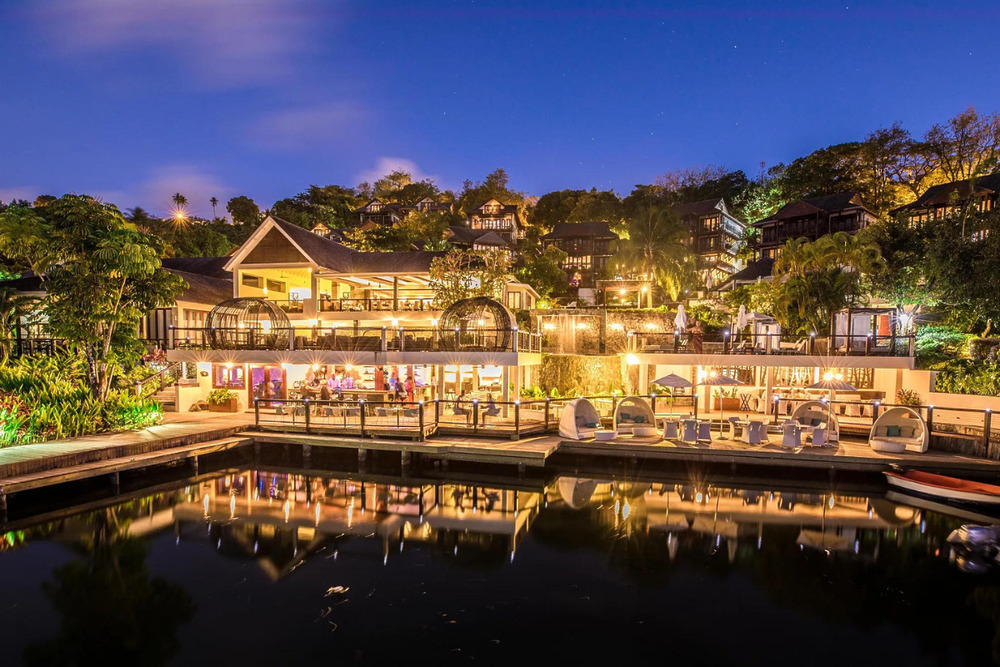 Zoetry Marigot Bay in St. Lucia is an exciting new destination for luxury travelers. The resort provides a perfect blend of tranquility, luxury, and elegance. The accommodations are comfortable and inviting, and the dining experiences are exciting. The staff offers an unsurpassed level of service that will make your stay memorable.
If you are looking for a luxurious and peaceful escape, Zoetry Marigot Bay is the place for you!