Not all destination weddings have to take place outside of the US. After sending thousands of clients to the sunny shores of places like Mexico, Jamaica, and many more tropical sanctuaries, we at Destify are thrilled to extend our offerings to some stellar stateside locations!
And we're not talking about the event hall down the street — we've partnered with some fantastic resorts in some new and exciting locations — with atmospheres and features like nothing else we've offered before!
If a destination wedding in a mountainous, wintry wonderland sounds like a fairy tale brought to life, you'll be thrilled to hear that we are now offering destination weddings at Hyatt Regency Lake Tahoe and Colorado's Grand Hyatt Vail!
In honor of these new offerings, let's spotlight some of the fantastic features and perks starting at Vail, Colorado.
Grab your coat and mittens, and let's stroll through the snow!
Vail, Colorado – A Sky Level Overview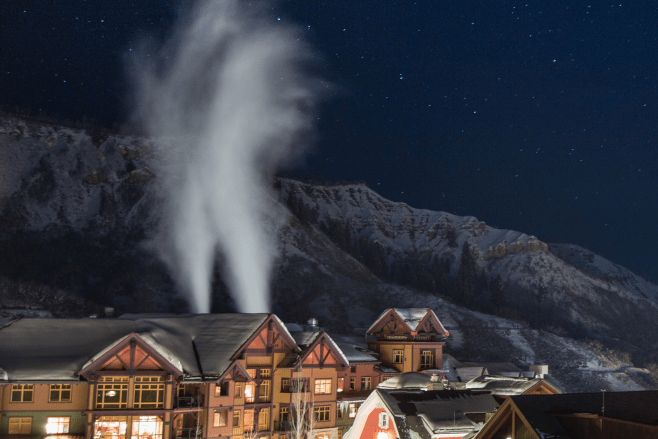 Vail is both vast and intimate. Hidden away 8,000 miles above sea level in the Rocky Mountains, with a yearly population under 5,000, Vail marries small-town friendly vibes with over 350 thousand acres of the surrounding wilderness — offering space for skiing, snowboarding, hiking, and so much more.
Founded in the 1960s, this Bavarian-styled mountain town is a secluded tourist attraction for lovers of winter sports and those seeking a tranquil wedding with panoramic views. With scenic shops, restaurants, and distinctive architecture, this valley town is a world of its own. A true getaway from the day-to-day trappings of life, a destination wedding amongst the sweeping cliffsides of Vail is sure to be an intimate, cozy affair.
Endless Fun, From Peaks to Valleys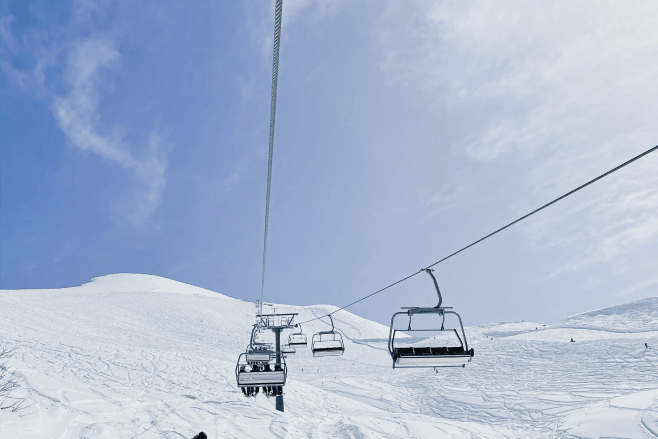 In the very same breath, the calm and serenity of Vail are supplemented by the sheer amount of activities and unique things to do before and after your wedding day.
Though it might be a small town, Vail and its surrounding forests and trails burst at the seams with delights. Skiers and winter sports fans will feel especially at home amongst these frosty mountaintops, with over 5,000 acres of skiable hills and land to explore and cruise down… cementing it as one of the most incredible alpine locations in the world.
And Vail's merriment isn't limited to the colder months. Despite its elevation, Vail sees very mild, dry climates during summer, making it an excellent location for nature lovers. With over 17 miles of recreational paths, the majesty of the surrounding 350,000 acres of forest is awesome for runners, hikers, cyclists, fly fishers, and even fans of mountain-top yoga! For more nature delights, Vail is also home to some gorgeous botanical gardens. Fun-fact: these are the highest-elevation botanical gardens in the world!
Vail is also known as a hidden cultural gem, as a home to annual festivals celebrating the arts. Bravo! Vail is an annual classical music festival that attracts fans of the genre worldwide. Vail Film Festival is another exciting yearly event. Dedicated to celebrating vibrant independent films outside the mainstream, this spirited affair is a must-attend for cinema lovers and just another of the many unique things about Vail, Colorado!
Grand Hyatt Vail – The Cool New Kid on the Block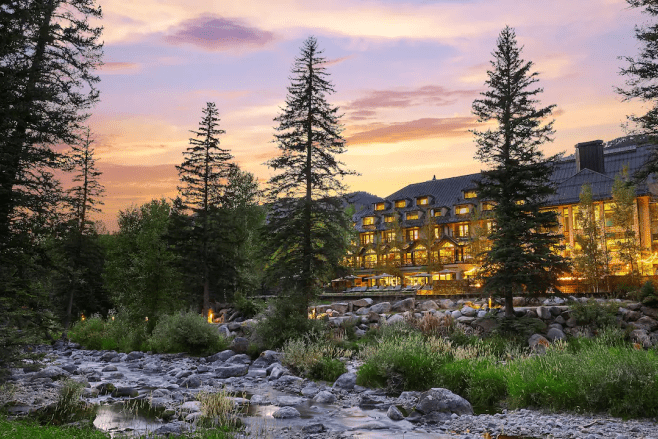 With dozens of excellent options dotting Colorado, Destify is proud to present one of the most outstanding resort offerings out there, Grand Hyatt Vail!
We fell in love with this resort and knew our clients would do the same. Visually, this destination is unlike anything we've ever offered our clients. Surrounded by the expansive Vail Mountains and just a few blocks from Vail's downtown area, this Colorado resort is an iconic combination of breathtaking scenery and a cozy atmosphere.
We send clients to hundreds of gorgeous beaches every year. Tropical, idyllic, aquatic. Great things, but we wanted to offer this experience to you spouses-to-be as well: after a picturesque snowy destination wedding at one of the beautiful venues choices, ranging from beautiful outdoor locales or classy indoor venues, you and your knot-tied partner toast your new life together with hot cocoa by a roaring fireplace. And with our partnership with Grand Hyatt Vail, we're ready to make that frosty fantasy a reality!
And don't think that that dream experience ends with a fireside snuggle. With exciting restaurants, onsite spas, heated infinity pools, and premium suites, post-knot-tying stays are sure to be a sumptuous taste of mountainside luxury. This setting is a compelling and comfy retreat ideal for the winter getaway of your wildest imagination for you and your guests!
Thanks to the onsite and famous Chairlift 20, Grand Hyatt Vail is a thrilling attraction for die-hard skiers. Or, for those who just want to try it out! Grand Hyatt Vail's onsite ski support staff, equipment rentals, and the aforementioned chairlift services all assured us that they were the right resort to partner with, ensuring all of our snowbound wedding guests an experience a seamless experience on the slopes.
After a day of skiing, soaking up the local culture of the mountain town, or simply taking romantic strolls with your partner, you and your new spouse will rest assured that a comfy paradise awaits you at the resort. Dining options after a long day out range from stellar room service choices, to casual dishes at Gore Creek Market, the resort's iconic Gessner Restaurant and Bar, and a host of other delicious eats. To warm up those cold bones, Grand Hyatt Vail offers its decadent spa. Swedish massages, jet pools, and mud pools are ready to squeeze every ounce of stress out of you and your wedding guests, ensuring you leave your alpine paradise feeling lighter than when you arrived.
All of this is to say: there's more than a few cold weather destination wedding locales, with the beauty of the setting and the sheer volume of available inclusions, we couldn't be more excited to unveil Grand Hyatt Vail!
Ready, Set, Let's Go Book Your Winter Wedding!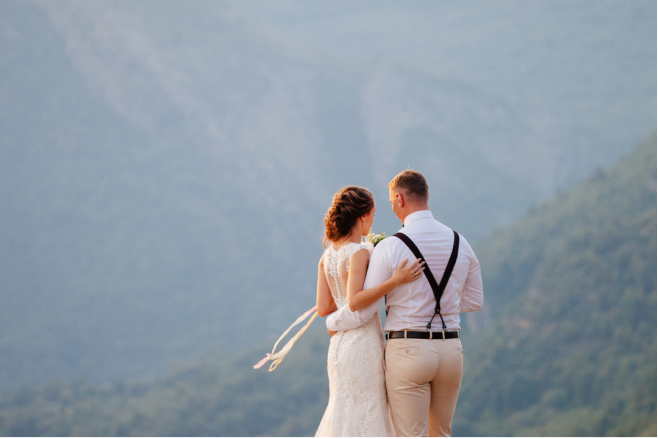 After sending thousands of clients to white sand beaches, we at Destify are psyched to bring our dedication and services stateside to the white snowy mountain sides of Colorado. Grand Hyatt Vail is the first of many amazing wintry wonderlands we've got our sights set on!
Regardless of the season or temperature, if you and your partner are ready to bring us your love for the wedding of your dreams, we'll bring you to paradise.
Ready to book the winter wedding of your dreams? See more of our Destify reviews here to continue planning.