We all know the saying "sun's out, wedding rings in the Mexico-Caribbean out." Okay, maybe that's not the actual saying. However, the phrase rings true while walking down the summer white-sand aisle, surrounded by natural beauty and your loved ones. For all those looking for that pristine beachfront "I Do," we got just the thing for you. Channeling sun-soaked splendor and top-tier venues, these summer destination wedding resorts should be at the top of your wedding planning list:
Majestic Elegance Costa Mujeres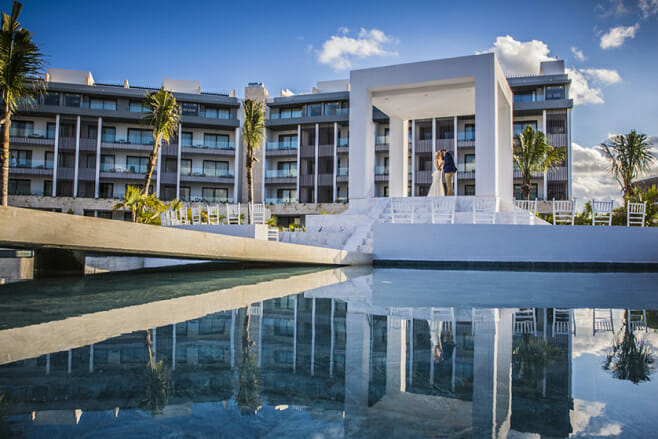 Majestic Elegance offers wedding couples and their guests an unforgettable stay on the magnificent white sands and turquoise waters of Costa Mujeres. Majestic Elegance Costa Mujeres weddings combine the best in lodgings and onsite amenities with the natural backdrop of an exclusive new beach to create a romantic and unique experience to be shared with friends and family under the Caribbean sun.
Couples can take advantage of a complimentary Majestic Elegance Costa Mujeres wedding package if they complete certain simple booking requirements. Get ready to fall in love with everything about this resort, especially the romantic touches like complimentary turndown service and exclusive areas of the adults-only Elegance Club. The resort is great for active guests, including a staggering 12 swimming pools, and plenty of water and beach sports.
Planet Hollywood Cancun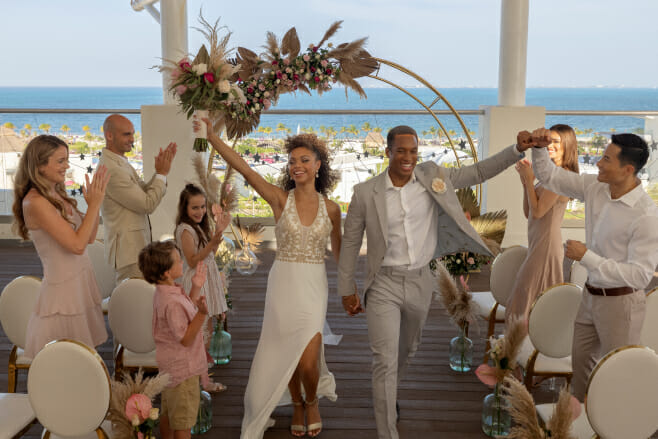 Enjoy the spotlight you've earned on your big day. There's nothing more essential than planning the wedding of your dreams at Planet Hollywood Cancun. We promise to roll out the red carpet for a memorable motion picture, whether it's your first or a remake. Whether you want to walk down a white-sand aisle or tie the knot with a breathtaking view of the beach, Planet Hollywood Cancun is the place to be.
Transform your wedding into a luxurious tropical occasion with Hollywood memorabilia, themed experiences, a star-worthy spa, and a selection of all-inclusive eating places and bars. Planet Hollywood Cancun has a collection of intriguing (and close proximity) Cancun excursions ranging from cenote waterparks to mystery Mayan ruins that have been meticulously curated. Upgrade to Star Class and take advantage of a number of additional benefits, including your own personal "agent" and private culinary experiences.
NOW Emerald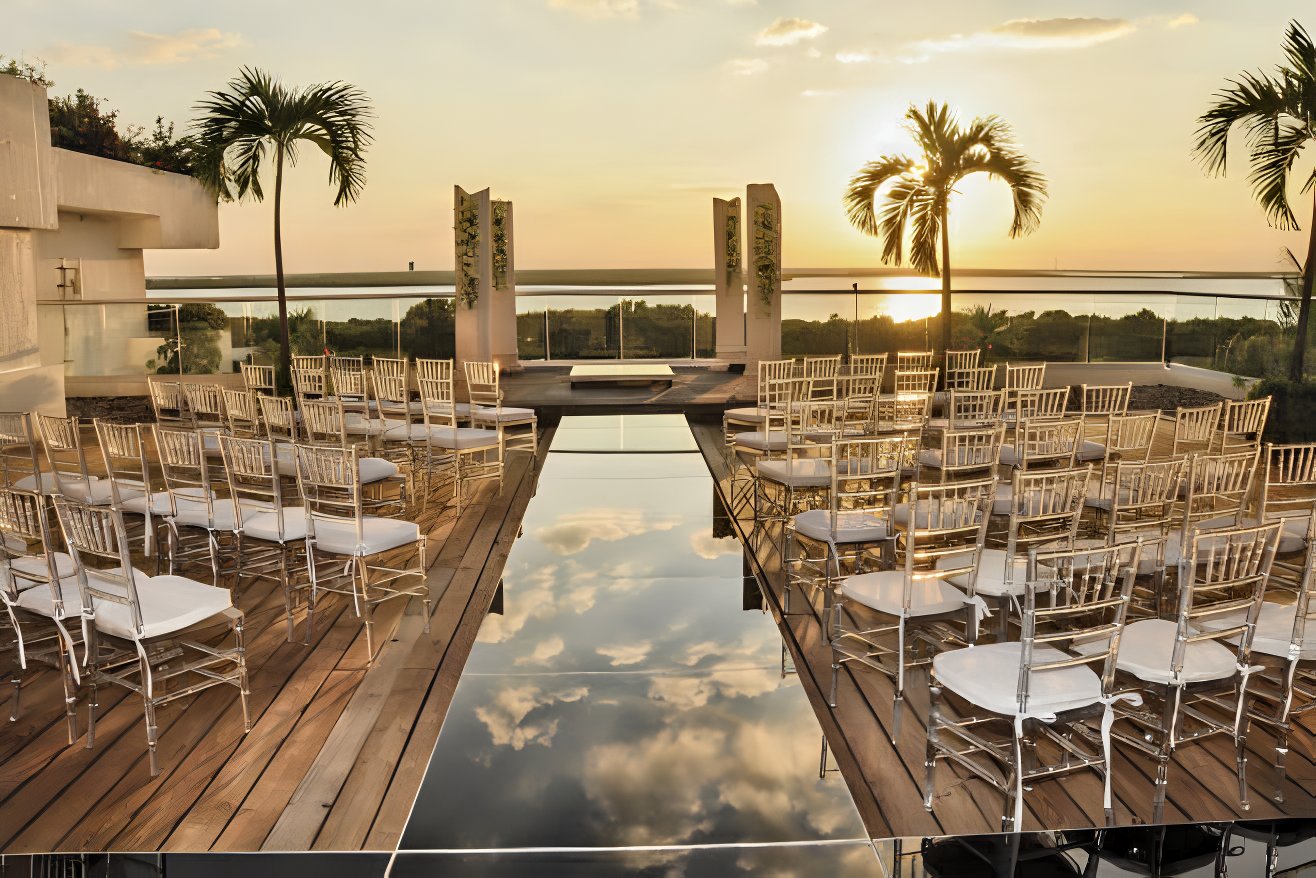 NOW Emerald Cancun, the modern yet lovely property in the heart of Cancun's magnificent hotel zone, will melt all your troubles away. With expensive wedding options and beautiful decor across the property, you can create and enjoy the magnificent wedding of your dreams. NOW Emerald Cancun weddings are breathtaking, with the natural environment of the Mexican Caribbean, sunsets, and immaculate white sands as a backdrop. Celebrate your special day with friends and family in the most suitable setting possible.
The resort's location is ideal for your wedding guests, as the best shops, restaurants, and bars in Cancun's hotel zone are all within walking distance. In addition to the wedding ceremony and reception schedule, Emerald Cancun weddings now offer a "Beyond Memorable" promotion that includes a welcome cocktail party and rehearsal dinner. A free cocktail reception with a private bartender and hors d'oeuvres for up to 50 guests is included when you book your destination wedding more than a year in advance.
Marival Nuevo Vallarta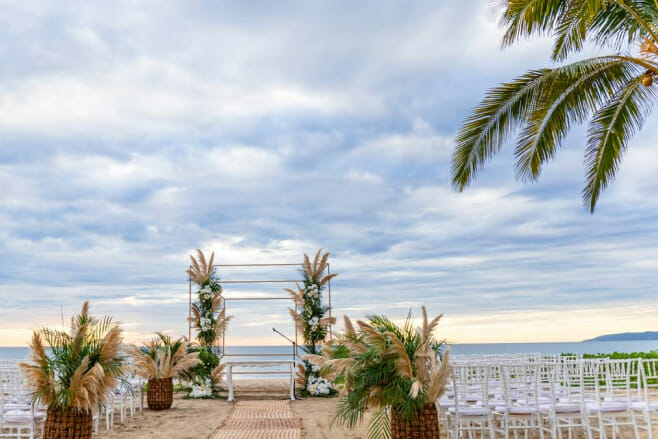 This beachfront resort, which is one of the largest summer destination wedding resorts in Vallarta, is spacious with a vibrant and upbeat ambiance. A Marival wedding in Nuevo Vallarta is ideal for couples looking for a fun, family-friendly destination wedding. The beach, which stretches over 900 feet and is regarded as one of the greatest in the Nuevo Vallarta area, is located on the picturesque Banderas Bay. Your wedding ceremony will be wonderful as you walk down the aisle at Marival Nuevo Vallarta, whether the backdrop is a beautiful sunset or tropical plants.
The resort has everything from studio rooms to three-bedroom suites to accommodate and cater to any size Marival Nuevo Vallarta wedding party. All visitors have access to complimentary kayaks, boogie boards, and bikes, as well as an on-site waterpark, splash pool with waterslides, mini-golf, and an open-air theater.
Grand Palladium Bavaro Suites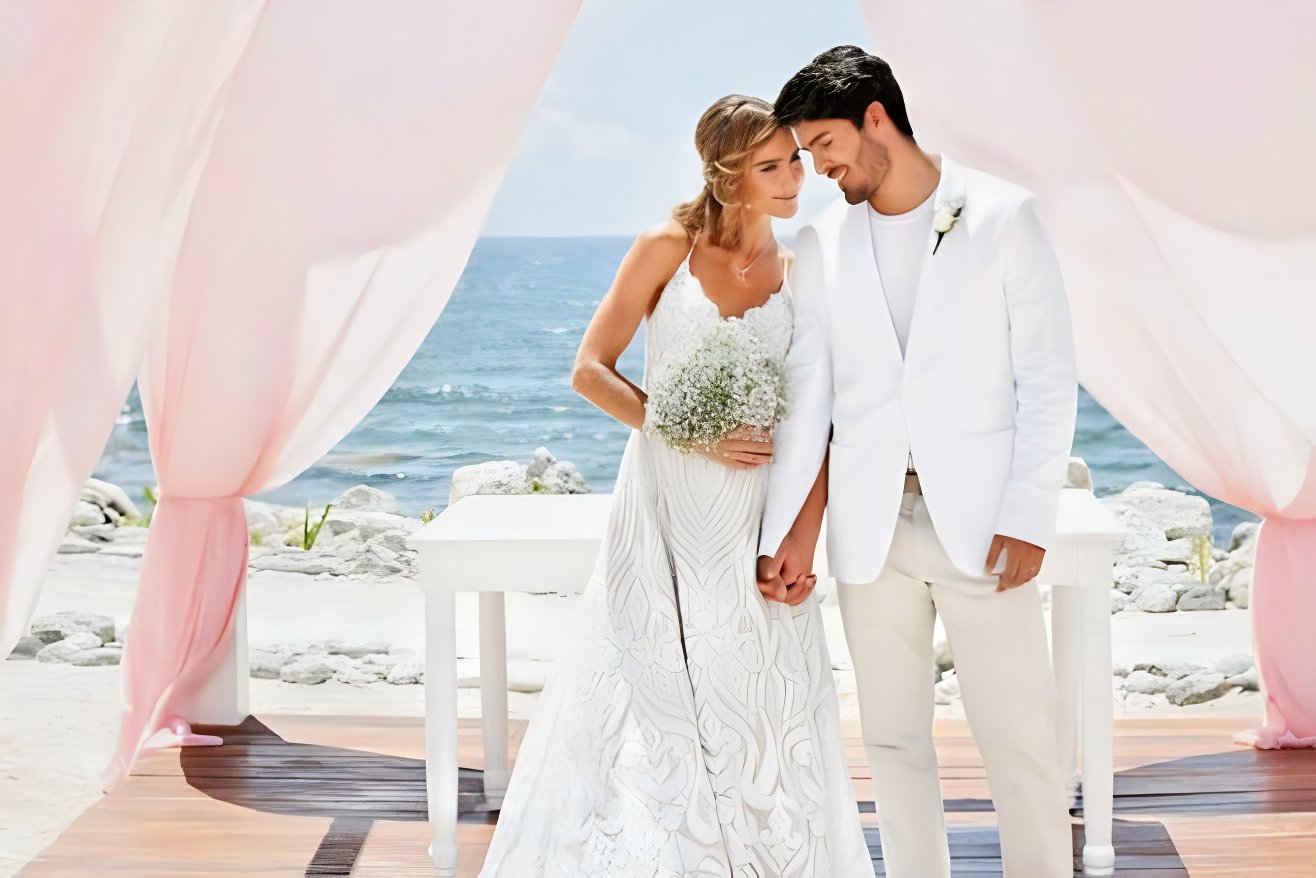 The Grand Palladium Bavaro, with access to the world-famous Bavaro Beach, offers pure white sand and glittering waters for a picture-perfect destination wedding. The resort is surrounded by lush palm trees and vibrant gardens, creating a relaxing ambiance for guests. Take your guests to the disco after your Grand Palladium Bavaro wedding ceremony for drinks, entertainment, and dancing.
When organizing your ceremony, keep the Ocean View Gazebo in mind, as it gives a panoramic view of the famous Bavaro Beach. The Romance Suite, with its Mayan shower, hammock, and patio, is the perfect place to stay while planning your Grand Palladium Bavaro wedding. Because the beach is shared by all three Grand Palladium resorts, keep that in mind when planning your wedding images.
Royalton Blue Waters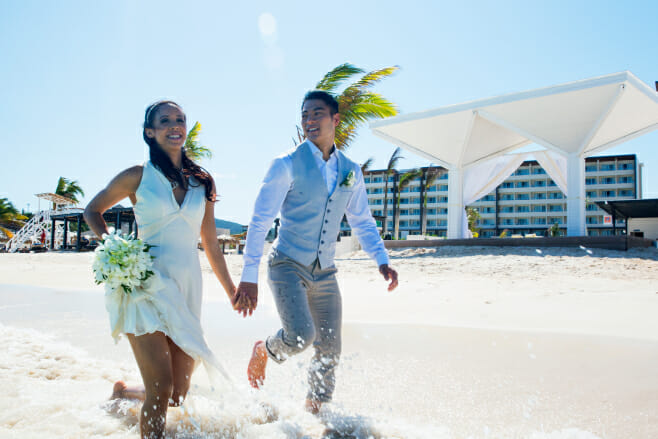 At Royalton Blue Waters, you'll find yourself in the midst of a tropical paradise, stylish architecture, and great attention to detail. The resort, which is family-friendly, takes pleasure in delivering individualized treatment to its guests so that they have not only a pleasant stay but also a memorable experience filled with absolute luxury and gourmet cuisine, and your wedding will be treated with the same care. Weddings at Royalton Blue Waters are designed to be amazing and stress-free, whether you're planning an intimate gathering or a huge banquet.
Ready to make this summer unforgettable with an oceanside "I Do" at one of our lovely destination wedding resorts? Follow the button below to talk to a Destify booking coordinator today: