Negril, Jamaica is a beautiful location, known for some of the most vivid sunsets in all of the Caribbean. Travelers can expect mellow vibes, a trademark of Jamaica's reggae culture, which you can incorporate into your destination wedding. An authentic experience awaits, from the local delicacy of spicy jerk chicken to snorkeling excursions to explore the local aquatic life, and during the downtime, you can expect the ultimate in relaxation. Follow our list to view the best Negril resorts for destination weddings.
Royalton Negril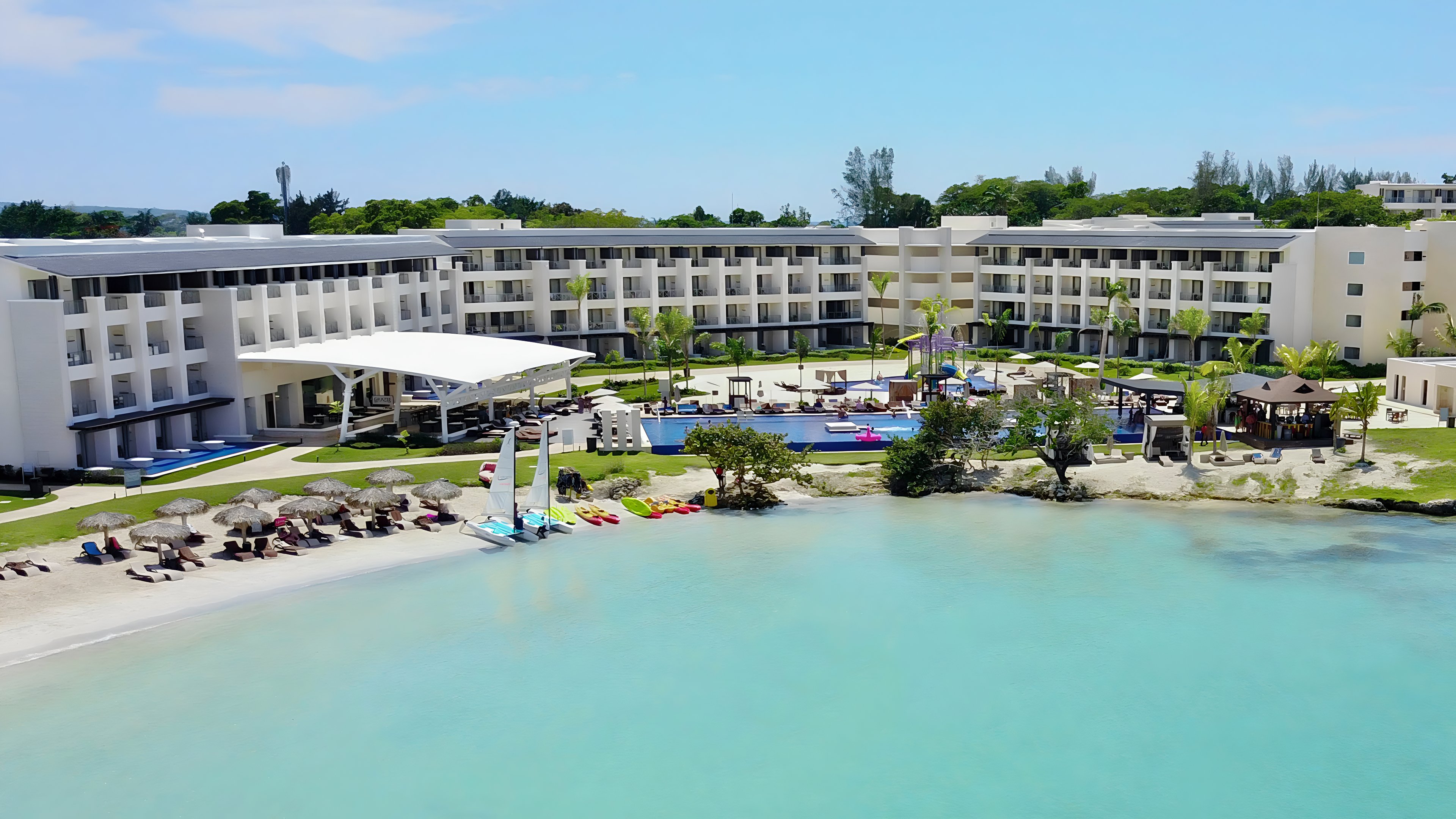 Royalton Negril
The Royalton Negril is situated on the most western coast of Jamaica, on a breathtaking beach with crystal clear waters. For heightened luxury for adults, consider booking your stay at The Hideaway, a resort within a resort, with adults-only rooms, pools, and bars. There are many wedding venues available, from the sky terrace to the oceanfront gazebo, with an archway that literally frames the sunset for late afternoon ceremonies. Smaller wedding parties will love the overwater pier, where the soundtrack to your wedding will be the lapping waters. Beyond your ceremony, guests will enjoy access to contemporary restaurants and chic pools to relax at.
Sunset at the Palms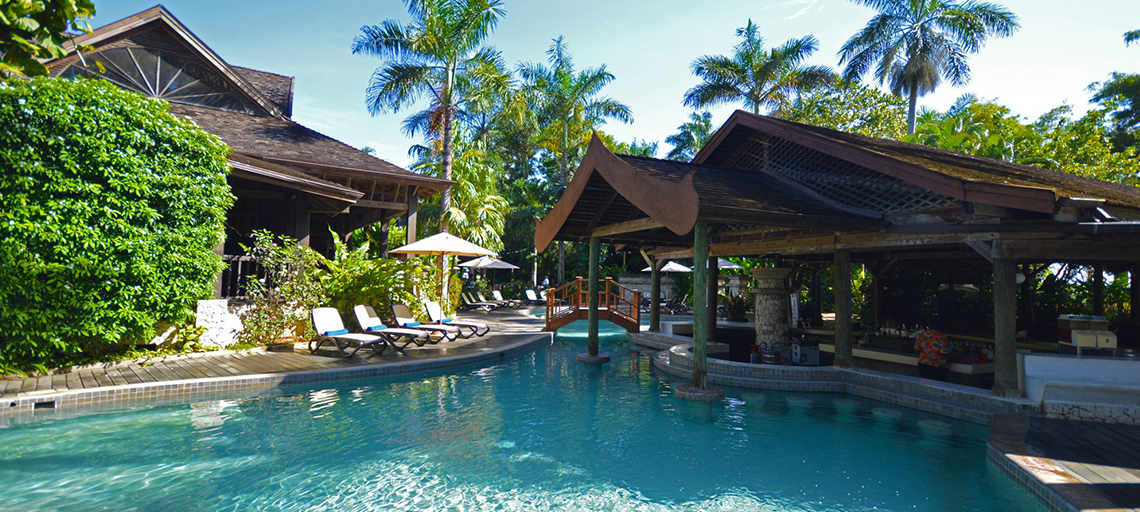 Sunset at the Palms
For those seeking a resort with more boutique-like vibes, look no further than Sunset at the Palms. The small resort offers 85 treehouse inspired rooms and is perfect for more intimate wedding ceremonies. We advise booking long in advance because occupancy can sell out quickly. Your ceremony could be situated along iconic Bloody Bay or the Tropical Gardens where you'll be surrounded by lush fauna. Across the resort, guests will enjoy a soothing environment, with a custom experience, and rich chef specialties to explore.
RIU ClubHotel Negril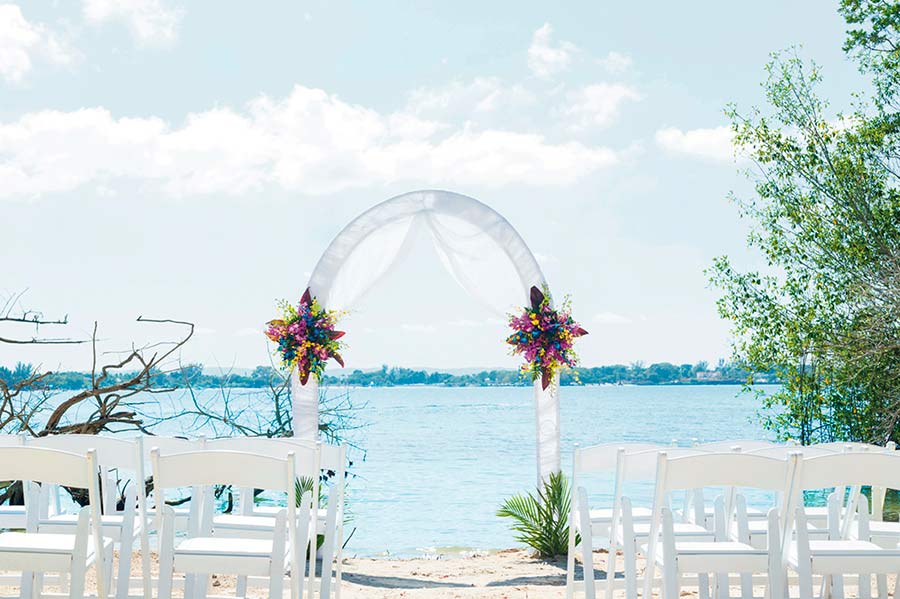 RIU ClubHotel Negril
The RIU ClubHotel Negril is a Jamaican resort that would make for a spectacular destination wedding, with a beach that overlooks Bloody Bay. Trees lead directly up to the water, and there's plenty of spots to enjoy the sun at the expansive pool complex. The resort tends to draw in younger crowds, and there's a fun party atmosphere for much of the day and during the night too. After your wedding ceremony, at the beach or gazebo, enjoy a reception at one of the many a-la-carte restaurants, and take a day to explore downtown Negril or to venture off for an excursion.
AZUL Beach Resort Negril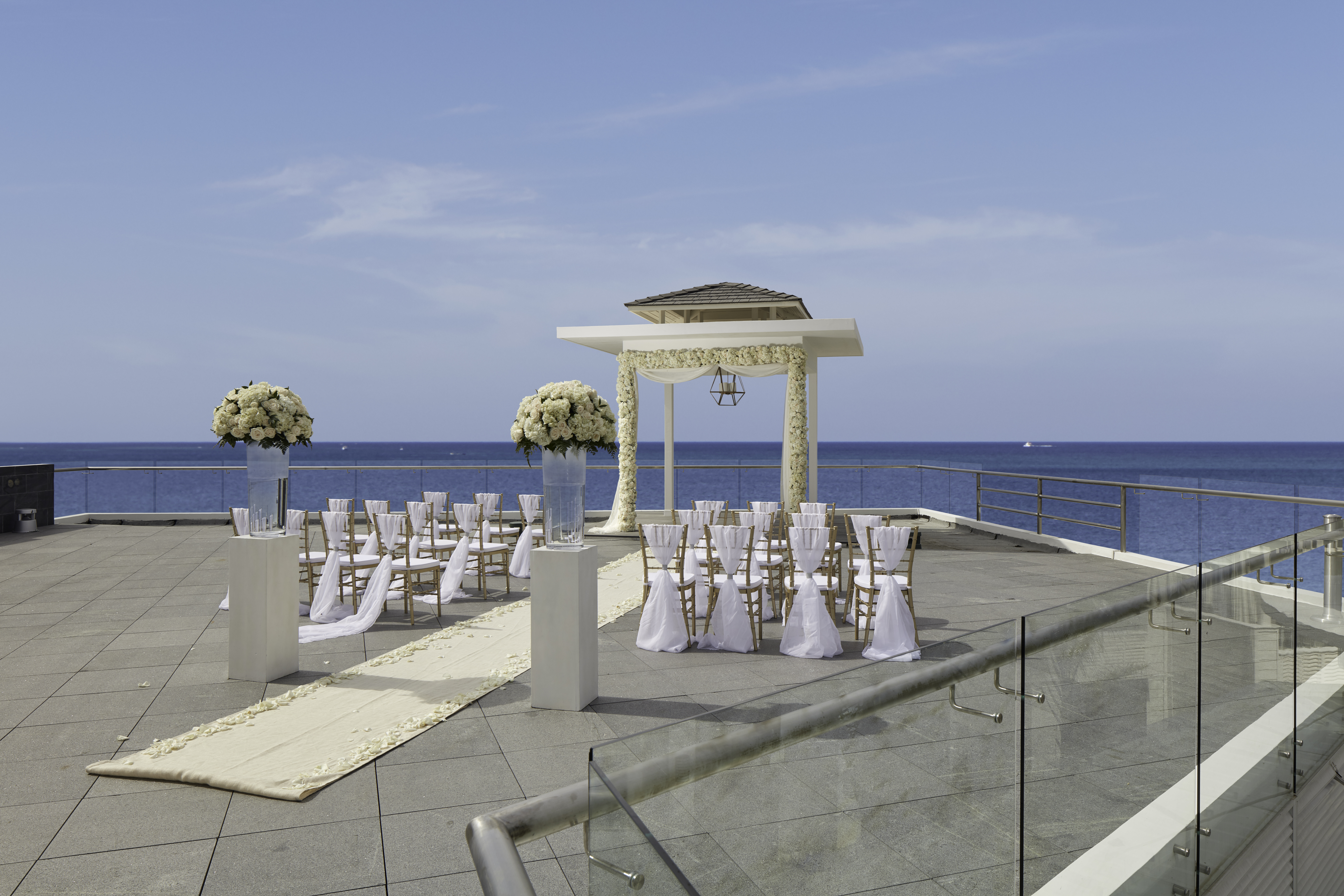 AZUL Beach Resort Negril
Located on world-famous Seven Mile Beach, the AZUL Beach Resort Negril, guests will enjoy a resort tailored to intimacy and mellow vibes, perhaps taken from the local island culture. Although the resort is family-friendly (with children's activities including your favorite Nickelodeon characters), there are two adults-only sections, so guests of any age will have their own spaces for relaxation and entertainment alike. A destination wedding here will be unforgettable, especially if you book the Sky Wedding Deck, featuring panoramic views of the Caribbean ocean.
RIU Palace Tropical Bay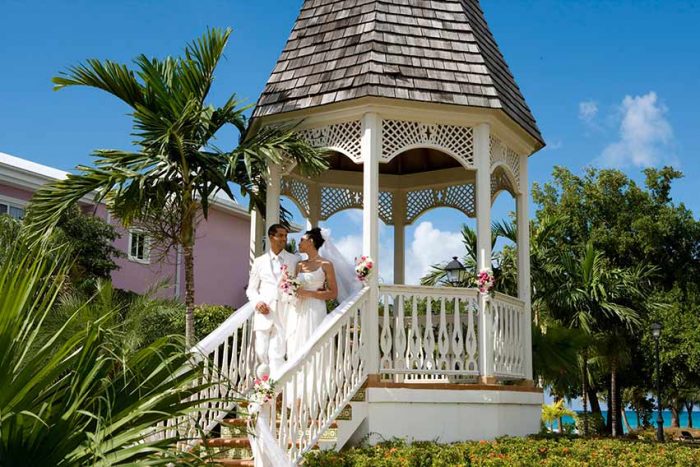 RIU Palace Tropical Bay
RIU Palace Tropical Bay takes full advantage of its stunning location in Negril, and guests will enjoy a recently renovated resort, with enhancements that include a new pool, contemporary decor, new restaurants, and modernly new rooms. Wedding couples will have their pick from two ceremony venues, the beach or gazebo, and both overlook beautiful Bloody Bay. Afterward, enjoy a reception at one of five a-la-carte restaurants, and don't forget about the authentic jerk shack, the perfect addition to a beach day.
Want to explore all Negril has to offer your destination wedding? Click the button below to learn more: