As more brides are in search of elusive islands to host intimate destination weddings at, we've expanded some of the destinations we feature on our website. In today's post, we're going to highlight some recent editions across the Caribbean, from Curacao to Puerto Rico, and offer a resort suggestion in each location. Although these locations may be exotic, and truly unique, it's important to note they may require a heftier price tag in order to host your wedding there. You should also consider that travel time may require extra coordination, and travel costs may be extra for your guests too.
Barbados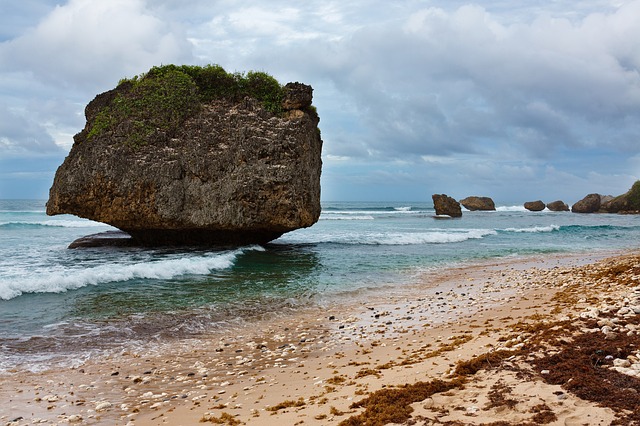 Barbados
Barbados is an eastern Caribbean island and an independent British Commonwealth nation. The capital of Bridgetown is known for its cruise ship ports and famous colonial buildings. Local sites include the famous Nidhe Israel synagogue and the iconic Harrison's Cave formation. British pastimes can be enjoyed across the island including tea time and games of cricket.
Resort Recommendation: For a destination wedding that desires a boutique resort while still offering all of the amenities of a larger property, consider the Waves Hotel and Spa. The resort rests on the scenic Platinum Coast in Barbados and offers unbelievable ceremony venues, unique group activities like rum tastings and culinary workshops, and even kayaking and paddleboarding included in the cost of your stay.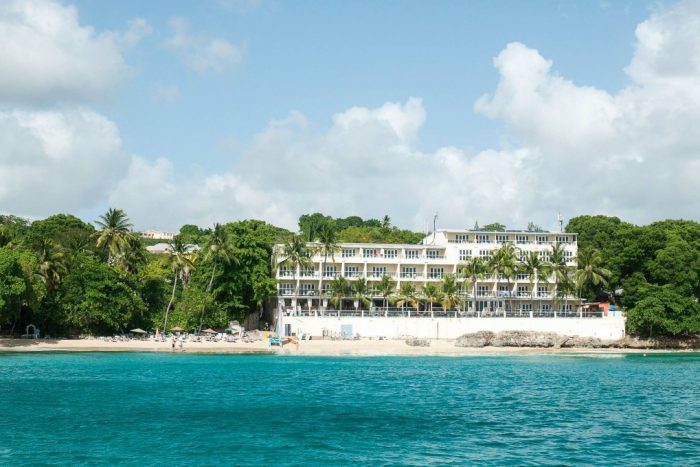 Waves Hotel and Spa
Curacao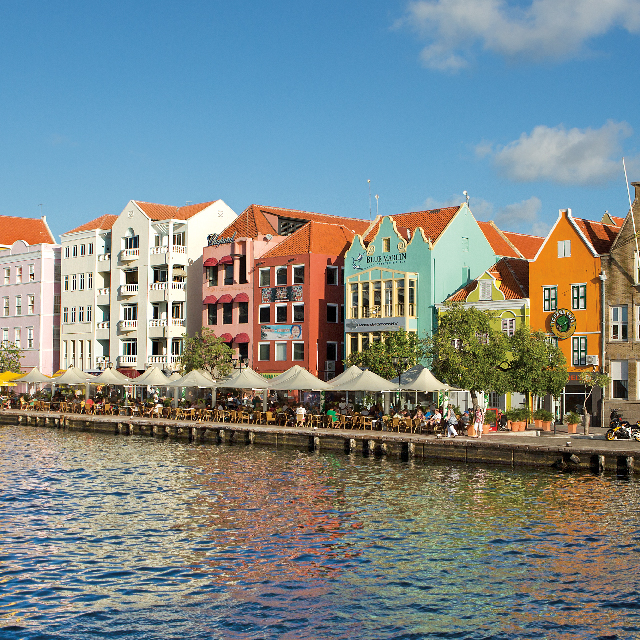 Curacao
The Dutch island of Curacao is a land of private beaches, surrounded by small coves and extensive coral reefs. The island is home to the famous Blue Edge drop-off offering the snorkeling experience of a lifetime. Vacationers will love the vibrant European influenced architecture and the immaculate tropical atmosphere.
Resort Recommendation: There are not many all-inclusive resorts on the island, but the Sunscape Curacao resort makes up for that, located on the golden sand overlooking emerald waters. This family-friendly resort has something for everyone, including protected waters to snorkel in, the largest casino on the island, and a National Geographic certified dive center. Plus the ceremony venues are stunning, including a colonial gazebo overlooking the protected cove.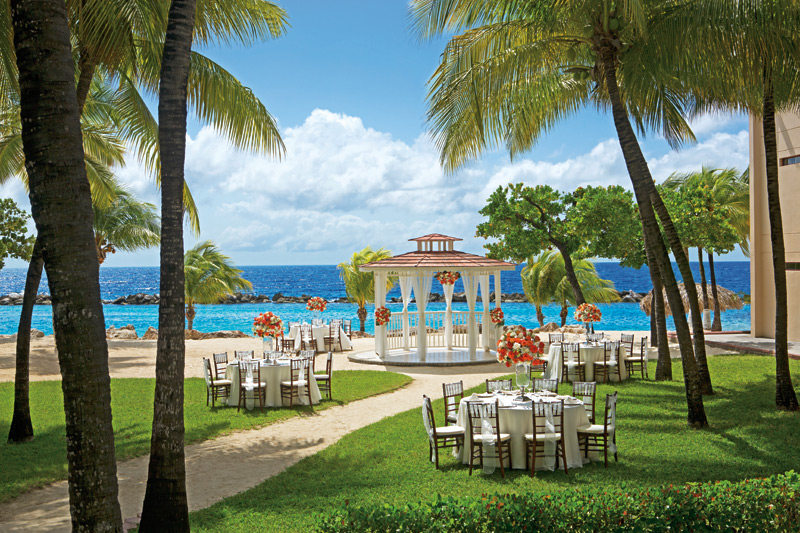 Sunscape Curacao
Puerto Rico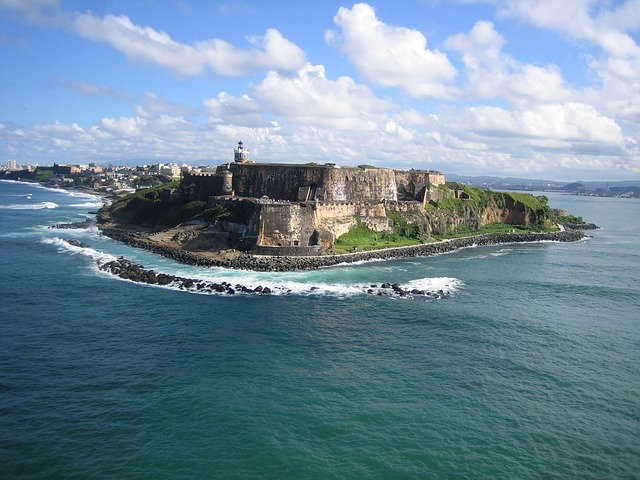 Puerto Rico
Now more than ever the beautiful Caribbean Island of Puerto Rico needs the economic support from tourism to rebuild, and the beautiful hotel and restaurant zones are open and ready for business. As a U.S. territory guests don't require a passport to visit, and across the island, you'll find rainforest and waterfalls to explore. The capital of San Juan is a food lover's paradise, and there's always something to do amongst the beach bars and casinos, or along the strip of Spanish colonial buildings in Old San Juan.
Resort Recommendation: For a luxurious destination wedding, consider booking the Wyndham Grand Rio Mar Beach, welcoming couples to a contemporary location. Located in the beautiful Rio Grande section of the island, guests will love the nightly entertainment and supervised kids care for families, while your wedding could feature the beautiful ocean terrace and the stunning copper colored beach to lounge and relax on.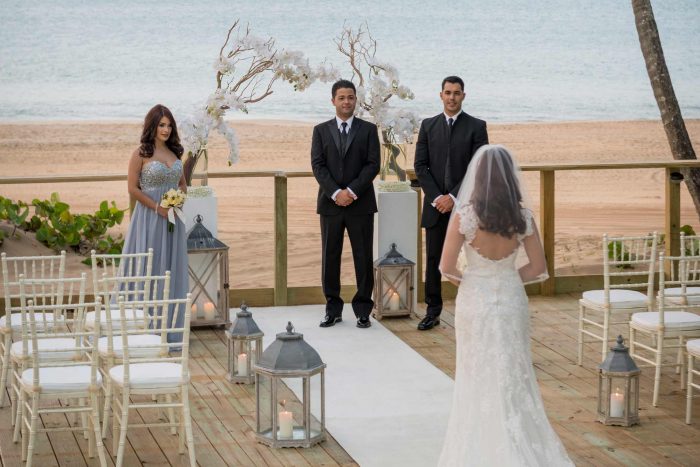 Wyndham Grand Rio Mar Beach
Turks and Caicos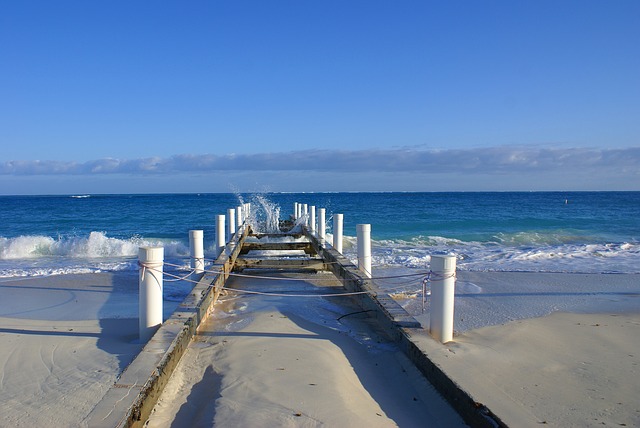 Turks and Caicos
The archipelago islands of Turks and Caicos signify luxury for vacationers far and wide, who travel to visit the strung along islands owned as part of British Overseas Territory. Guests will love the gateway island of Providenciales, with famous Grace Bay Beach, plus all of the luxury shopping available. Hosting a destination wedding here can be costly for sure, but worth it for the unbeatable location and clear crystal waters.
Resort Recommendation: The Beaches Turks and Caicos resort is the ultimate island escape and features everything a family could want. Kids will love the Sesame Street Camp and water park, and adults can enjoy the huge spa and unlimited scuba diving included in the room rate. Oh, and there's also a three-hour catamaran cruise, with a stop to swim with sea turtles included with your stay! Couples will love their wedding experience from start to finish, hand tailored by the Beaches professionals, offering numerous wedding venues and events that will make your destination wedding unforgettable.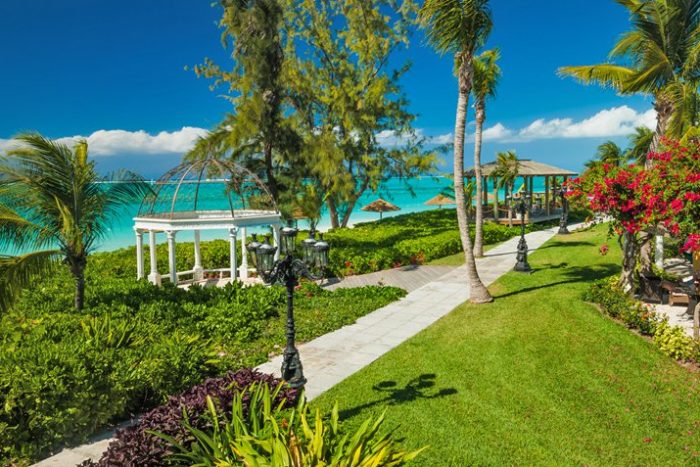 Beaches Turks and Caicos
Ready to explore further? Click the button to explore all of our Caribbean Islands.