A group of our agents recently embarked on a "fam" trip to beautiful Punta Cana in the Dominican Republic to experience many of our top selling resorts in person. On these site inspections, we got to check out the wedding venues each resort offered, scope out their gorgeous beaches, and even sample some of the gourmet food. Below are some pictures from the trip, and some of our agent's favorite parts.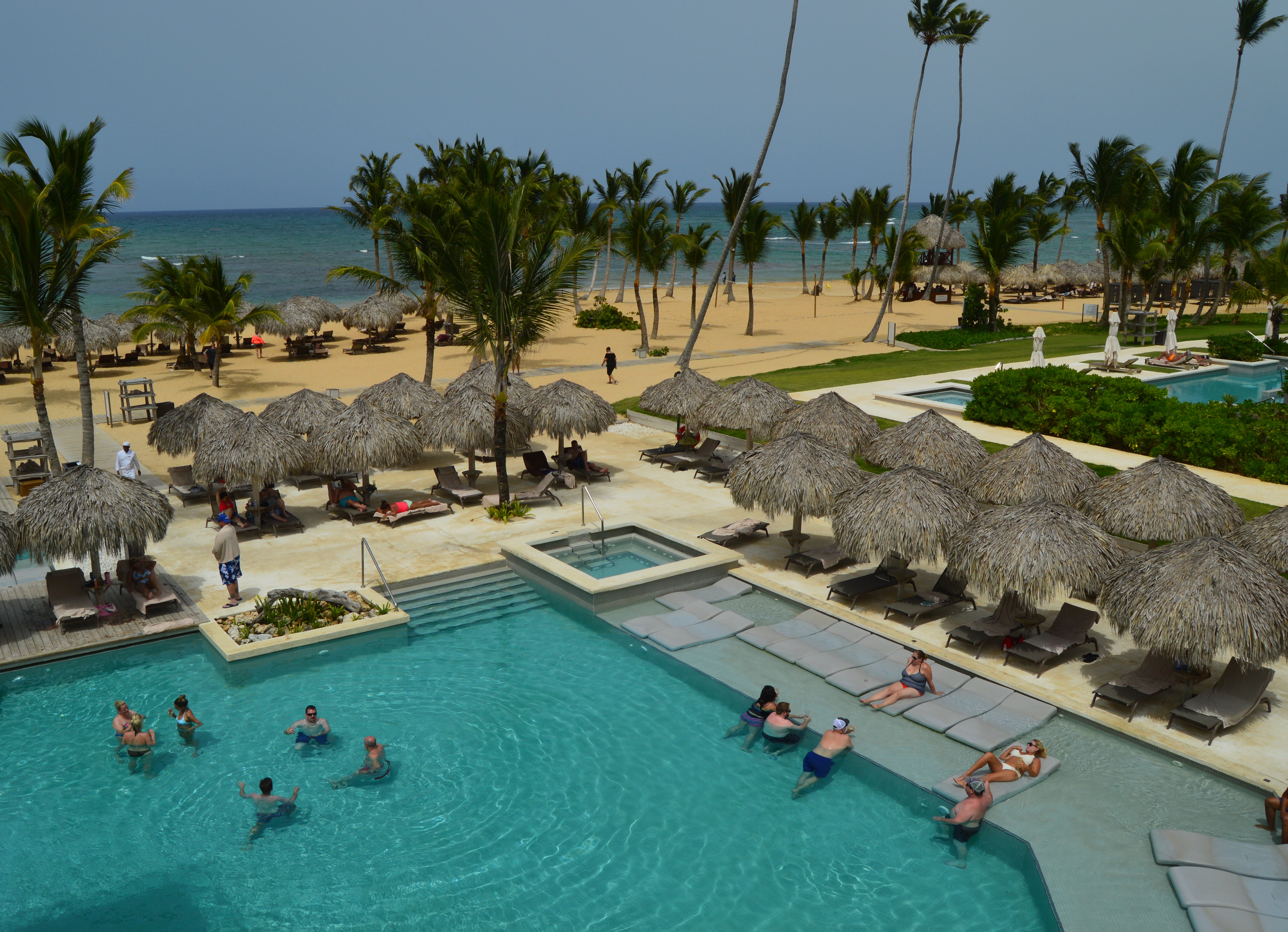 Excellence El Carmen
NOW Onyx, Breathless Punta Cana
"We got to stay at NOW Onyx and we couldn't have asked for nicer rooms. We all ordered from the 24-hour room menu one night, which was the perfect perk after a long day of touring resorts. We got to witness many real weddings while there and everyone involved appeared to be having a blast! When we weren't hitting the beautiful pools or the many tasty a-la-carte restaurants for group dinners we were hopping over to Breathless to enjoy the nightclub or lively party atmosphere at the daytime events."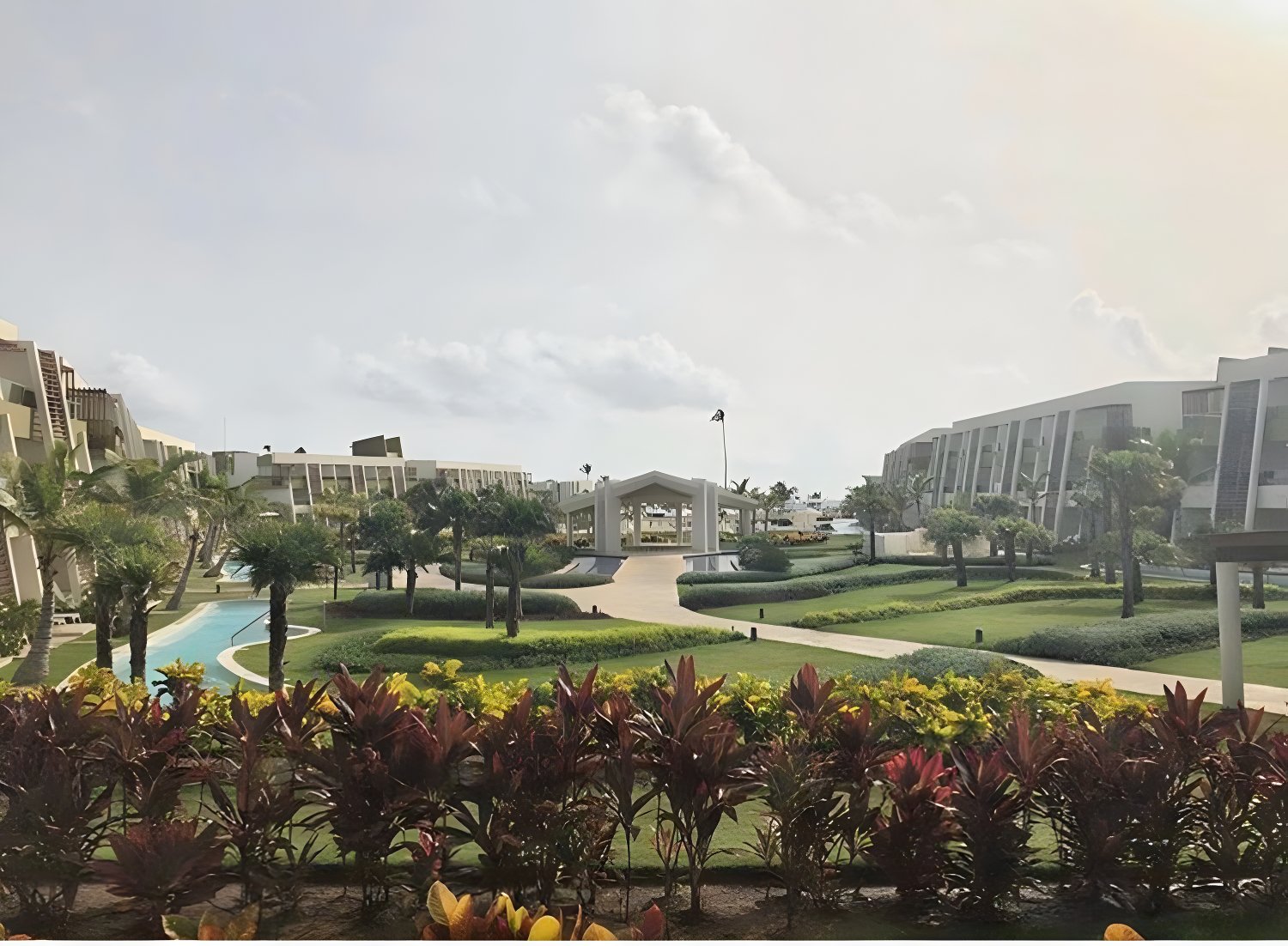 The view from one of our balconies in the Preferred Club
Majestic Resorts
"Our guides at Majestic treated us like family. We actually had our lunch for the day at the buffet, where everything we tried was delicious. It was great seeing the gorgeous wedding gazebo that we always see in the pictures. It's even more impressive when you're there. The gardens along the courtyards were all beautiful too, and the beach was spotless."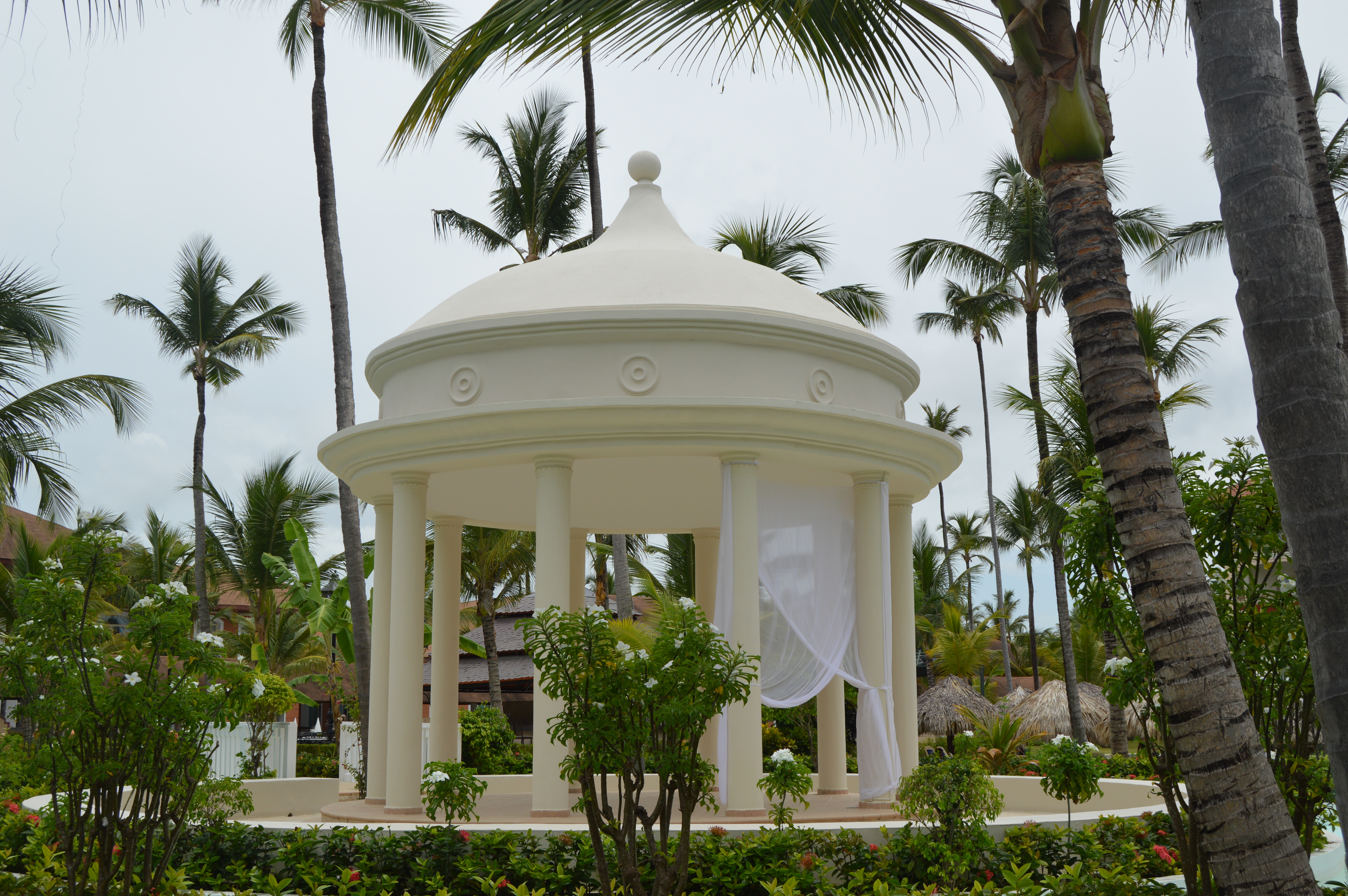 Majestic Elegance
Excellence El Carmen
"For guests seeking a sleek and contemporary resort, Excellence El Carmen can't be beaten. The lobby was drop-dead gorgeous. The entry-level room was unbelievably chic, rivaling most upgraded suites at other resorts. The rooftop terrace was a showstopper venue as well. We were also lucky enough to get to try out the coffee and pastry cafe on our way out and it was amazing!"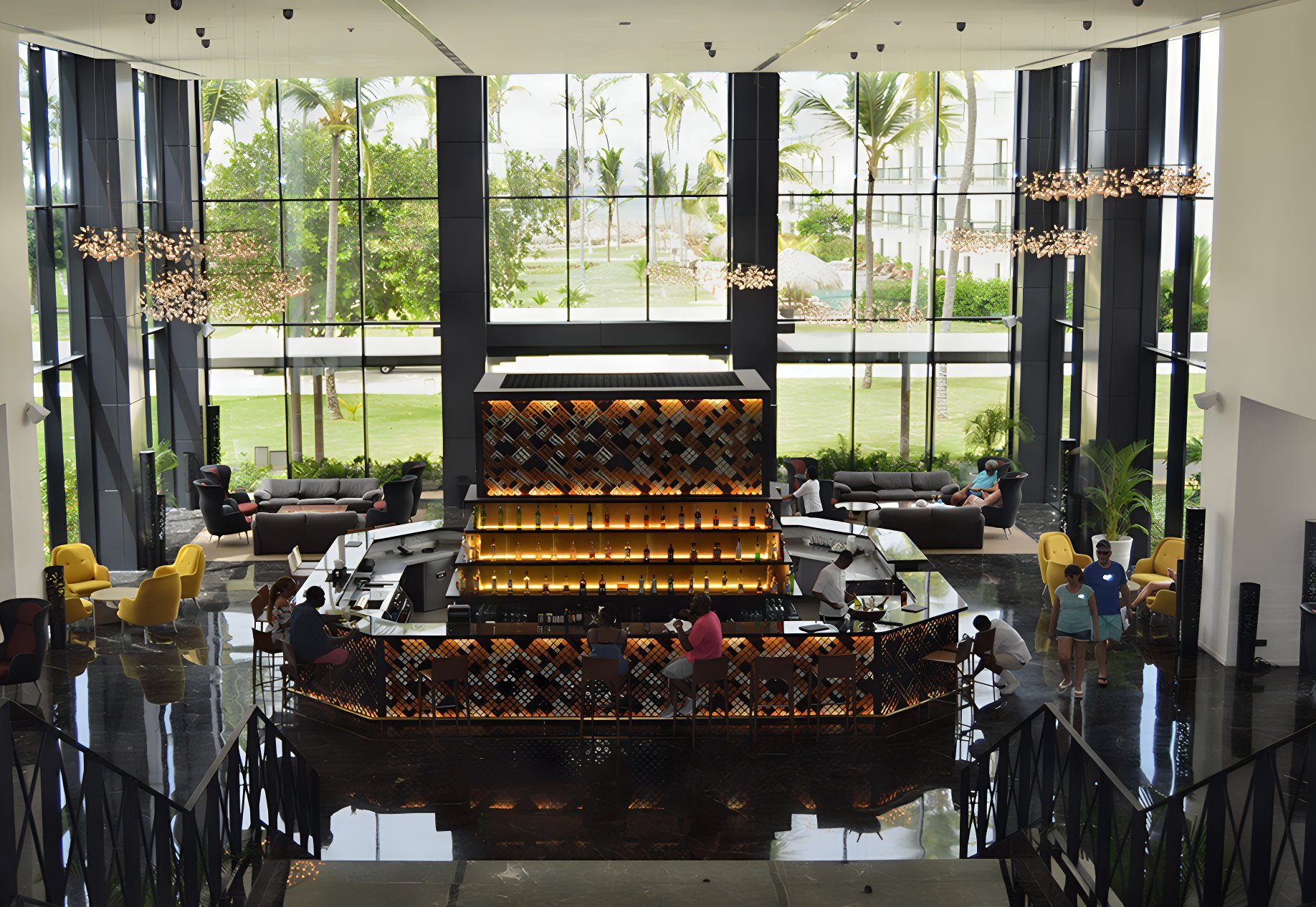 Excellence El Carmen
Royalton Punta Cana, Memories Splash, Royalton Bavaro
"We saw a trio of Royalton Luxury Resorts one after the other, and you can't go wrong choosing any of their properties in Punta Cana. The waterpark at Memories Splash had us all wanting to hop on a waterslide. The C/X Experience Restaurant at Royalton Punta Cana would be perfect for a small dinner rehearsal, and the lazy river and grotto bar where obvious stand out features at the new Royalton Bavaro. Memories Splash will be undergoing renovations soon to become Grand Memories, offering upgraded decor at their trusted budget-friendly rates."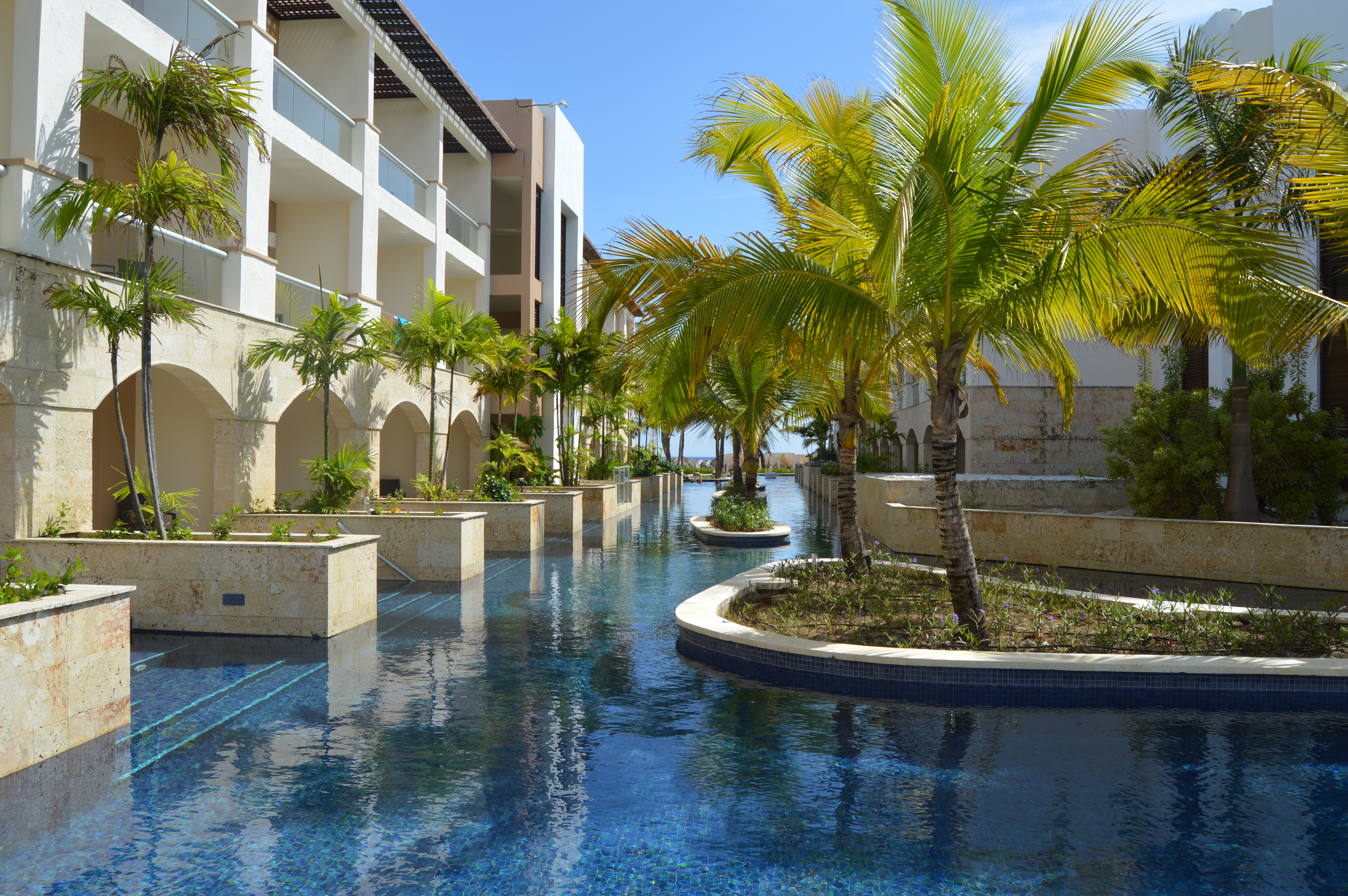 Royalton Punta Cana
Dreams Punta Cana
"Dreams Punta Cana was perfect for clients seeking that signature tropical colonial decor you expect in the Caribbean. The gazebo was front and center amongst beautiful gardens, and there was a special outdoor terrace that would make for a great open-aired dinner reception or ceremony venue."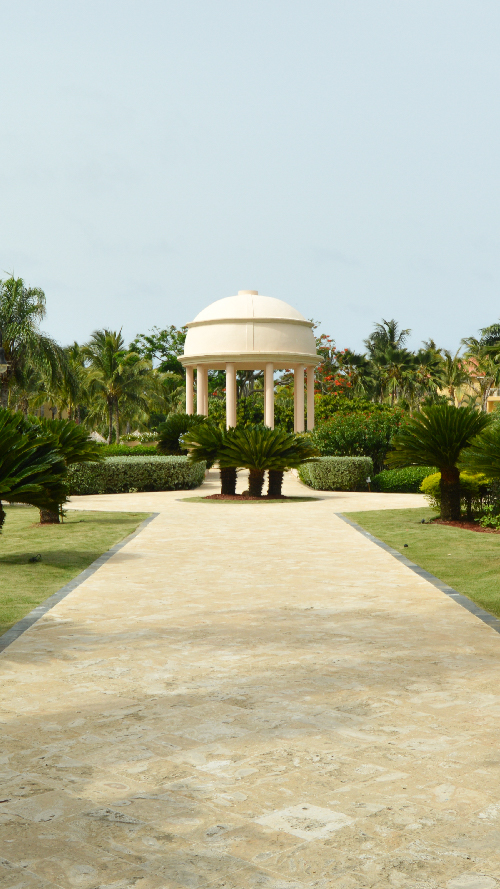 Dreams Punta Cana
Hard Rock Punta Cana
"We were warned beforehand just how large Hard Rock Punta Cana was, but words don't do it justice. There's really something there for everyone. The beach ceremony location was surprisingly private and the reception halls had really cool light packages along the walls. The tremendous amount of restaurants, shops, clubs and everything else on site was endless. We even found out they're building a waterpark soon, and there's already a smaller one available to guests."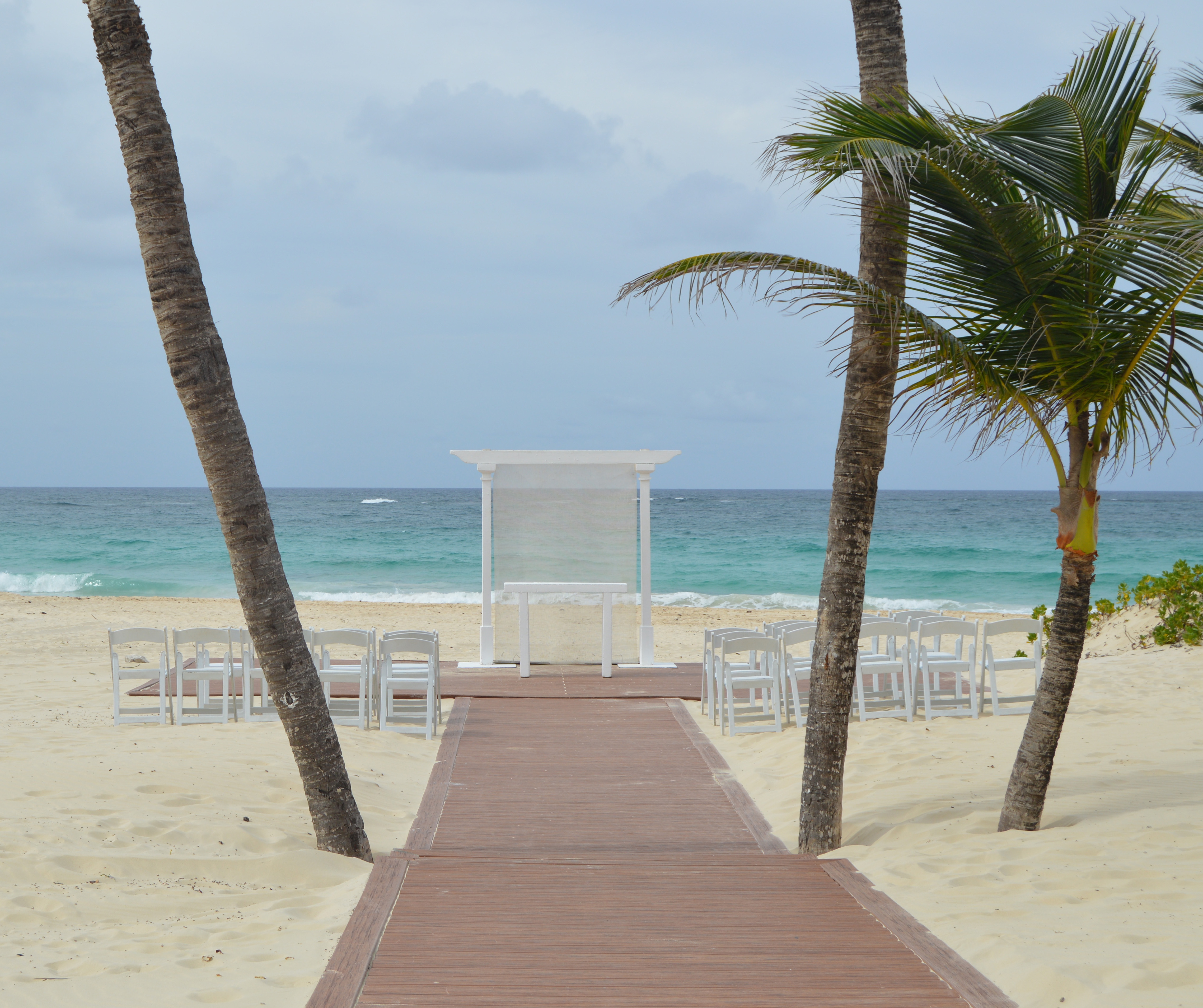 Hard Rock Punta Cana
NOW Larimar and Secrets Royal Beach
"I loved how the resort offers two separate worlds while all being together. An adults-only retreat at Secrets, and a family-friendly resort too with NOW Larimar. Our lunch here was great and the beach was gorgeous, tons of happy swimmers playing in the water. The wedding venues were really chic, from the beach location to a modern gazebo with a fountain feature. Our guide gave us the tip to rent a multilevel Cabana on the beach, which comes with butler and lunch service for the day, and it's really affordable."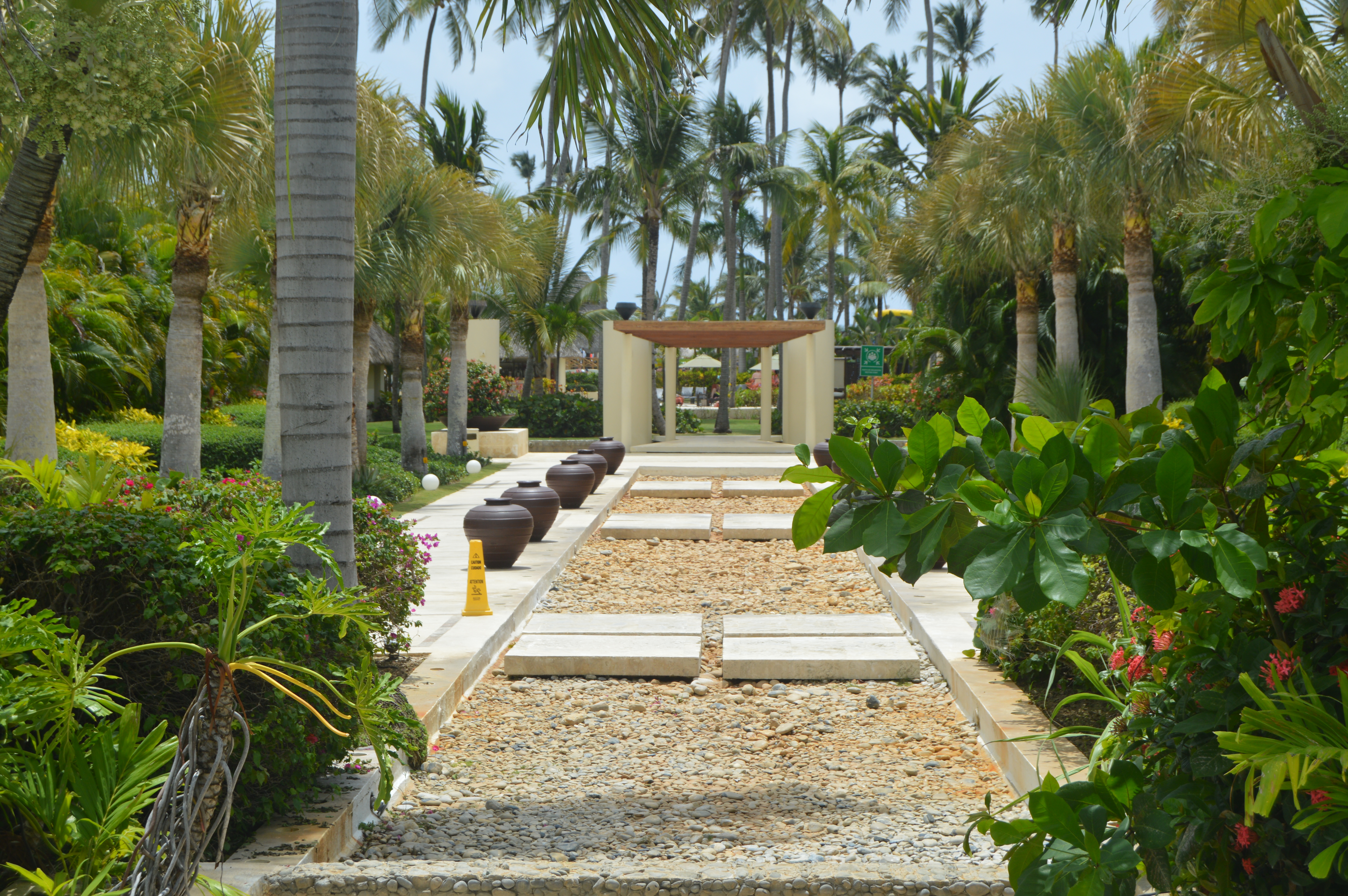 NOW Larimar
Bahia Complex
"The Bahia resort complex is massive and we only saw a small chunk of the resorts available. What we did see was their newest resort; Luxury Bahia Principe Fantasia, which was clearly targeting families with small children. There were multiple castles, including one with an ice cream parlor inside it, a perfect resort for a large family reunion. The ceremony venues we did see across the Bahia complex were classical and elegant."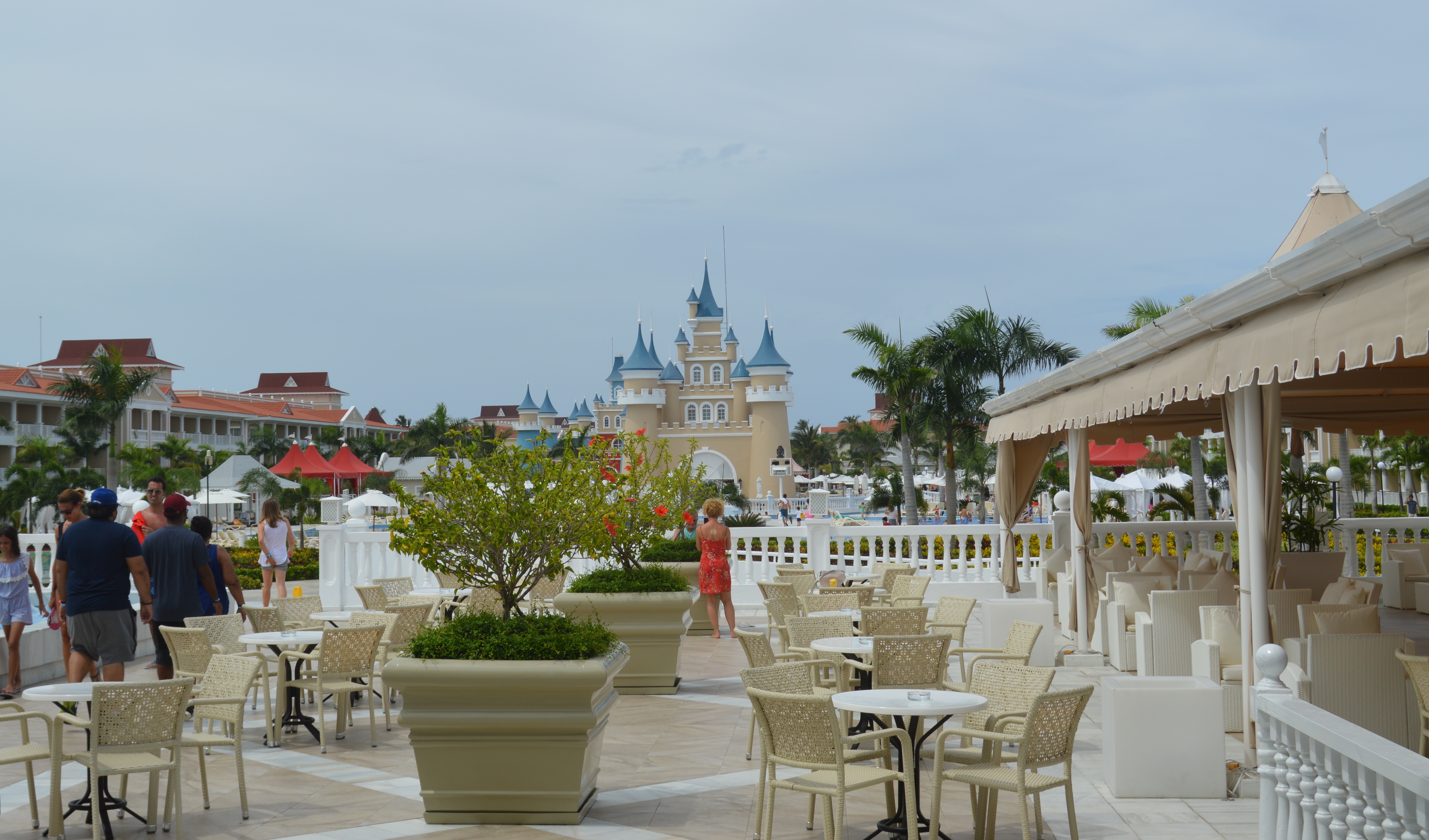 Luxury Bahia Principe Fantasia
Ready to book your trip to Punta Cana? Click the button below to explore more resorts!