Wedding planning can always feature a little stress. But it's even harder when the groom isn't engaged. Here are six simple and fun things to engage your groom, reduce stress, and help you get started with your destination wedding planning process while making wedding planning fun for the groom.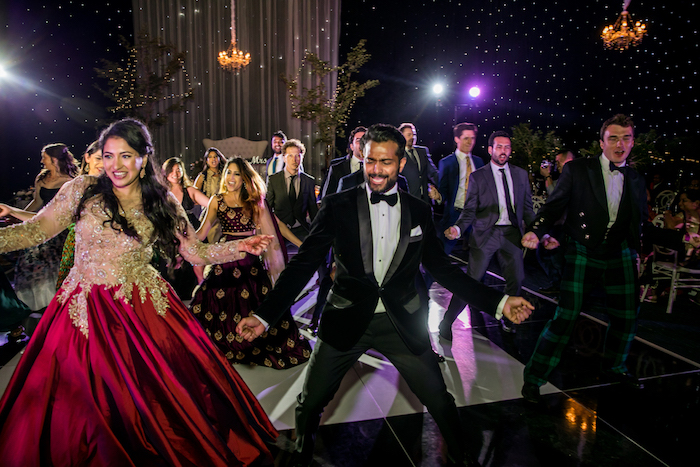 Destify Couple: Priyanka and Ushan
How to Make Wedding Planning a Fun Thing to Do with Your Groom
1. Generate the guest list together. This is one of the easiest and most fun activities to start with. Think of your common friends, and make it into a friendly competition to see who has more to invite. Of course, only count people you would truly want at your ceremony.
2. Get handy or crafty together. Create something special. It could be as simple as a hand-painted "Just Married" sign or as elaborate as an ornate chuppah. Even cutting the photo booth beard props out of printing paper will work.
3. Pick wedding favors together. Wedding favors should be the cherry on top of a fabulous reception or make for the perfect welcome gift at a destination wedding. Get together with your groom and brainstorm some little things that spark joy for both of you. No matter is too small: local snacks, pretty stationery, cultural items that speak to your destination, or a pair of sunglasses branded with your initials and wedding date will all show appreciation to your guests.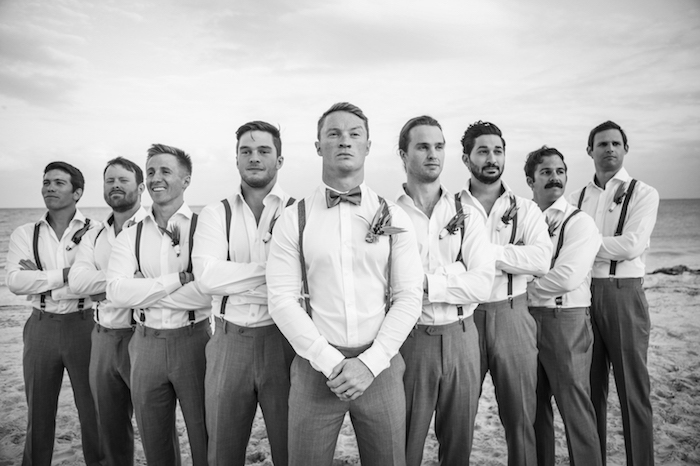 4. Pick a honeymoon destination together. Everyone has a dream honeymoon. So, communicate your dreams out loud together and figure out the best place both of you want to celebrate your life together as newlyweds. If you're already in your dream location for your wedding, consider staying longer to get a real honeymoon out of your trip.
5. Pick the Boutonniere together. Grooms often go with the flow when it comes to floral selections, but choosing a boutonniere they are actually comfortable with can be a great way to boost confidence. Show them your bouquet and have them help pick a boutonniere they would like to wear, that still matches your selection.
6. Get prettier together. If everything else fails, at least you can pretty yourselves up together. Ask him to try an anti-aging kit with you a few months in advance so that he can look his best on the wedding day. Then you can work on styling his wedding-day look. Pick out his suit, tie, pocket square, boutonnière, and socks together. Accessories make all the difference!
These things are just the tip of the iceberg when it comes to making wedding planning a fun thing to do with the groom, and they'll help you both get started by putting your best foot forward. To see more from the destination wedding planning process, click the button below to see our 2019 Planning Guide: