Quarantine has enveloped our lives and created a unique norm that challenges us to adapt. During this time indoors, it might be easy to forget simple wellness routines from exercising to mental health check-ins. We can still take back those routines, however. Through a few minor tweaks and additions to the way we approach self-care, we can work through our stay-at-home orders in style. And is there a better way to treat yourself than emulating some of the finest spa treatments and programs wedding resorts offer? Follow below as we live the spa life at home:
Elevate Your Bathtime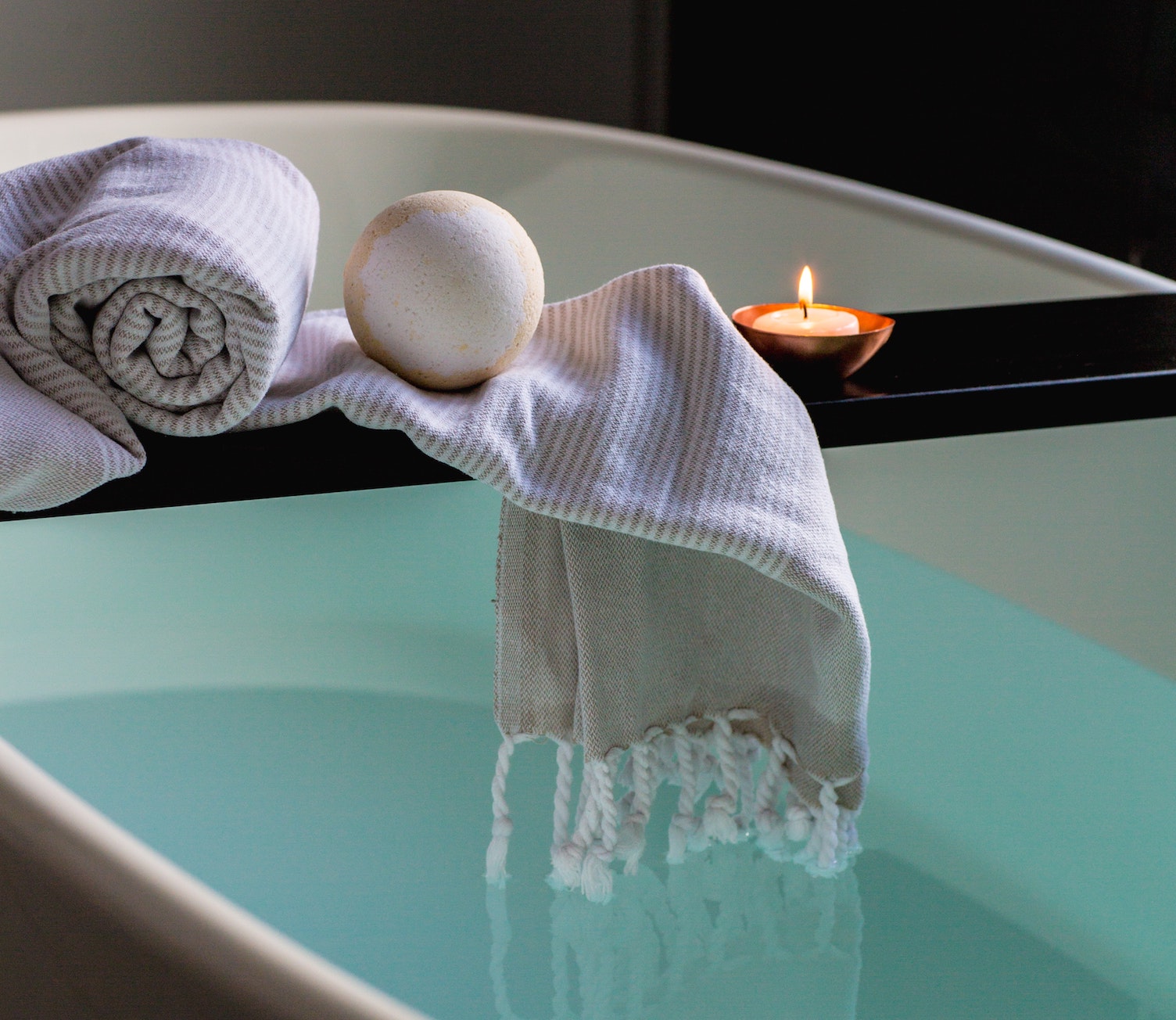 Yes, there are ways to spice up your bath, and we're not just talking about lighting a few candles (although you should totally do that too). While scented wicks are wonderful for bathtime, we recommended adding a few more immersive products into the mix.
Bath Bombs: This trending bathtime amenity comes in a variety of dazzling assortments. Once dunked in a tubful of hot water, these mavericks imbue your bath with emollients and softeners that'll both moisturize and revitalize your skin. Make sure to admire the mesmerizing patterns!
Face Masks: Why not multi-task during your evening (or daytime) bath? Apply your favorite mask towards the beginning of your soak to ensure your facial skin receives some good TLC, making a genuine full-body bath.
Music: Cue up that Spotify because it's time to take it up another notch. Music is said to hold therapeutic qualities so it would only make sense to add a personal soundtrack to your bathtime. Whether you're jamming out to the sweet saxophone tunes of Kenny G or enjoying the latest Billboard Top 100, any genre is perfect for setting the mood.
Aromatheraphy & Essential Oils
It's time to welcome some holistic treatments into your routine. Wake up and start your morning with the aroma of sweet lavender as you massage lotion into your arms to ease the aches of yesterday's workout. Since the dawn of time, people have been utilizing aromatherapy and essential oils for their wholesome physical and emotional benefits.
Over the years, small businesses and companies have perfected the art of aromatherapy, with over 100 types of essential oils currently available on the market. Some of our favorites include the exclusive essential oils made for the suites of Le Blanc Cancun, available for guests during their stay. This immersive wellness routine can be easily implemented via handy tools such as diffusers, balms, and creams. Aromatherapy has an abundance of perks. It's said to:
Manage pain
Improve sleep quality
Reduce stress, agitation, and anxiety
Soothe sore joints
Treat headaches and migraines
Foot Peel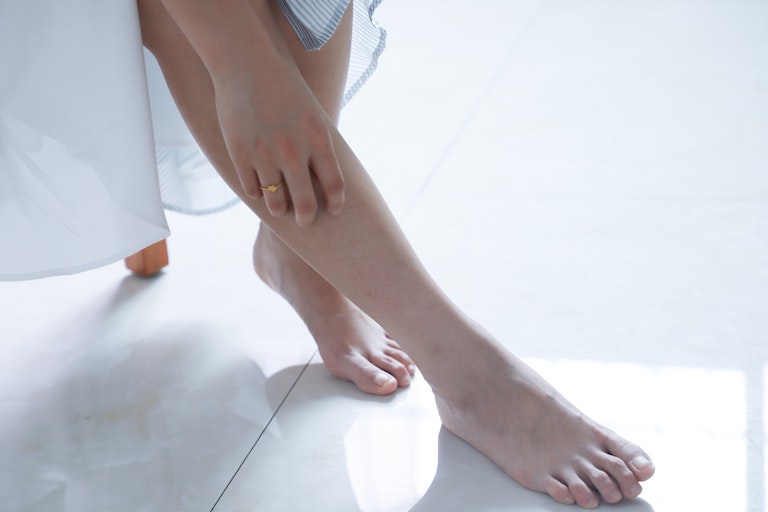 Look down at your feet. Some of us just groaned. As easy as it is to neglect our walkers, it's important to maintain your foot skin's health and hygiene. One of our favorite remedies to alleviate this issue are feet peels. Readily accessible at most bath supply shops and online marketplaces, foot peels are a godsend during this quarantine. Crackly skin and dryness are all too common while we sit around working from home.
After just one session, your feet will feel as soft as a baby's skin, basking in the glory of exfoliation. If you don't have direct access to stores like Bath and Body Works or if Amazon is simply out of stock, worry not, there is a plethora of DIY foot peel recipes that are both natural and safe for your skin.
Mix Up Your Face Masks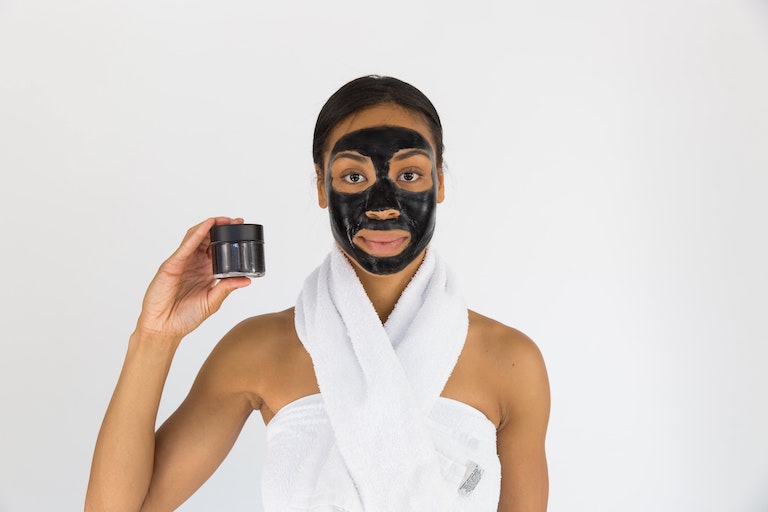 Here's where you can really get creative. We can all appreciate the exfoliating properties of face masks. There's nothing more spa-related and trustworthy than a nice face mask and a refreshing chilled glass of wine or tea. But while we have all the time in the world, shouldn't we mix it up a bit?
From acne masks to hydration gels, the face mask universe is seemingly endless. Teeming with nutrients, every mask draws essential vitamins and minerals from natural ingredients ranging from pumpkin enzymes to charcoal, all with the purpose of clearing your pores and eliminating wrinkles.
Calming Beverages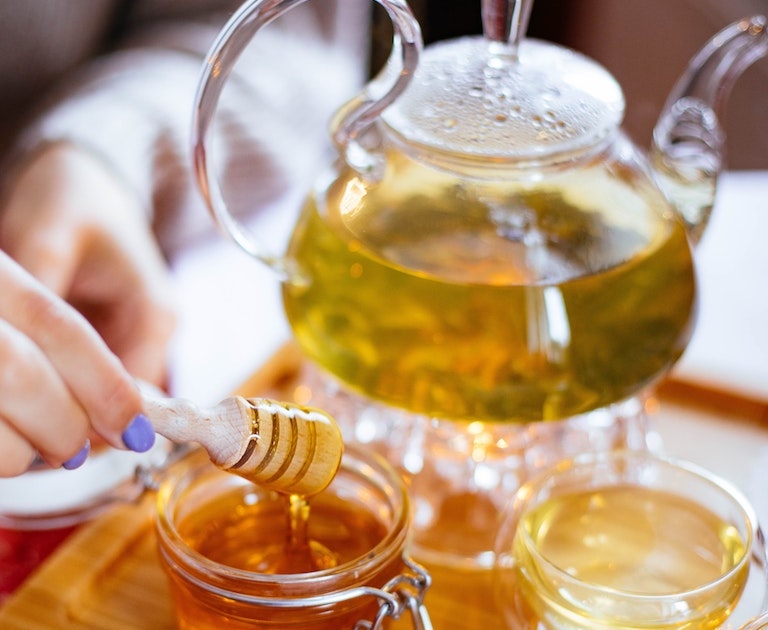 So, this tip's title might influence you to think about wine. While we do savor a wonderful pour of Chardonnay with our skin-cleansing routines, herbal teas and other similar beverages have been mainstays in achieving optimal wellness results. When it comes to spa refreshments, it's essential to realize that it's your spa day. You don't have to pretend to like strong tasting teas just to impress your friends.
Stick to the basics. Through cornerstones such as black tea, green tea, and chamomile, one can add their own personal flair to each iteration. A few spoonfuls of antioxidant-rich honey can create a delicious afternoon treat while also lowering triglycerides and cholesterol. If you're feeling adventurous, try kombucha, or flavorful fermented teas filled with valuable probiotics and other minerals.
Routines can be incredibly difficult to maintain once cooped up inside for long periods of time as we all stay-at-home during the COVID-19 pandemic. However, if you devote just a few minutes to an hour of self-care, you will impact your quarantine life in the best way possible. It's all about discovering the right wellness treatment for you, even if that includes putting cucumbers on your eyelids.
Want to explore more spa treatments that you can replicate at home? Follow the button below to view these resorts' wellness programs: