Getting married in the Dominican Republic is a dream come true for many couples. Punta Cana is known for its beautiful beaches and spectacular scenery. This tropical paradise offers a wide range of all-inclusive destination wedding locations with a natural setting and facilities, guaranteeing your once-in-a-lifetime experience. However, it's crucial to think about what you'll need to do to get married in Punta Cana. It is vital to plan ahead in order for things to go smoothly. Without further ado, here are a few things to consider before tying the white-sand knot:
How to Legally Get Married in Punta Cana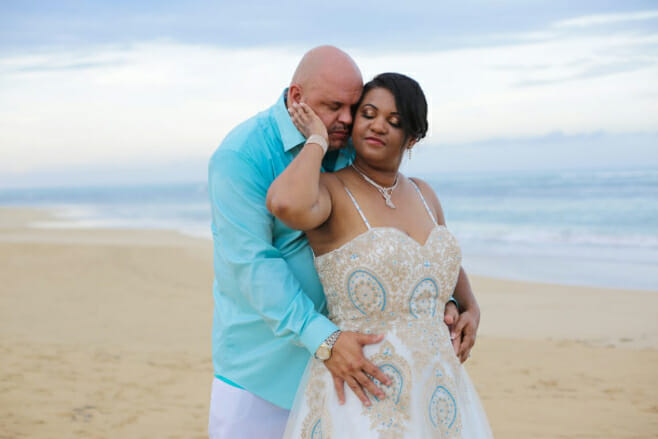 One of the most challenging aspects of getting married in the Dominican Republic is obtaining a marriage license. Before a marriage can be considered legitimate in Punta Cana, a number of documents are required. Because every document must be notarized, translated into Spanish, and certified, couples should begin this procedure a few months before the wedding. Religious and civil marriages are the two forms of weddings. The primary distinction is that religious marriages are not recognized while legal marriages are. Your Destination Wedding Specialist can help you with this to guarantee that everything goes smoothly.
For a civil ceremony, the following documents are required:
Original passport with photocopy of the id page, and the last entries to the country
Affidavits of marital status, certifying that the bride and groom are single
Original birth certificates
Divorce Certificate(s) or Death Certificate(s), if applicable
Two or more witnesses with valid passports, other than family members
The fundamental prerequisite for a religious ceremony is to obtain permission from an archbishop in the couple's country of residency, which must be delivered to the local Dominican archdiocese. The following documents are required:
Pre-matrimonial Certificate
Affidavits of Marital Status
The couples Birth Certificates
Certificate of Civil Marriage legalized by the Dominican Consulate, if the couple has already married in their country
Baptism Certificates
Certificates of Confirmation
Church Annulment Certificate(s), if applicable
Because getting married legally in the Dominican Republic can be complicated, the majority of destination wedding couples opt for a symbolic ceremony and then legalize their marriage in the United States either before or after their trip. Consider the advantages and disadvantages before deciding which option is best for you!
Symbolic Ceremonies in Punta Cana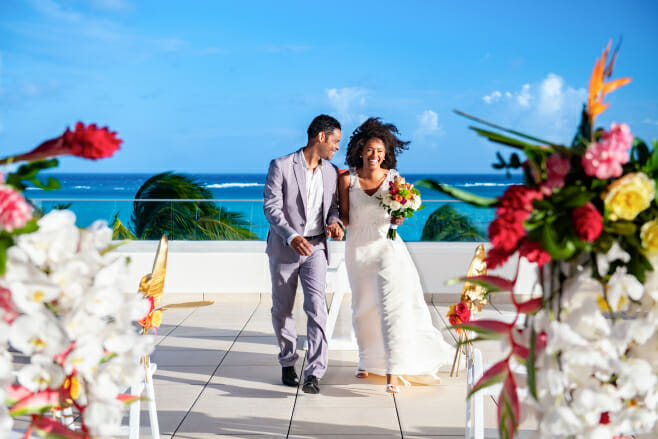 Remember, you don't have to host a legal ceremony to enjoy a Punta Cana destination wedding. Every Punta Cana wedding resort offers symbolic ceremonies. Complete with all of the same luxury perks and oceanfront venues, these hassle-free matrimonies are included in virtually every Punta Cana wedding package.