Today on the blog we're featuring a brief guide to Indian Destination wedding events. Unlike your traditional wedding, an Indian wedding typically consists of a variety of events spread out across multiple days. Luckily for our couples who are considering hosting an Indian destination wedding, you'll find well-equipped all-inclusive resorts with packages designed to make all of these events a dream come true. Follow below as we offer a brief guide of some of the common India destination wedding events you may take part in if you attend one.
The Wedding Rehearsal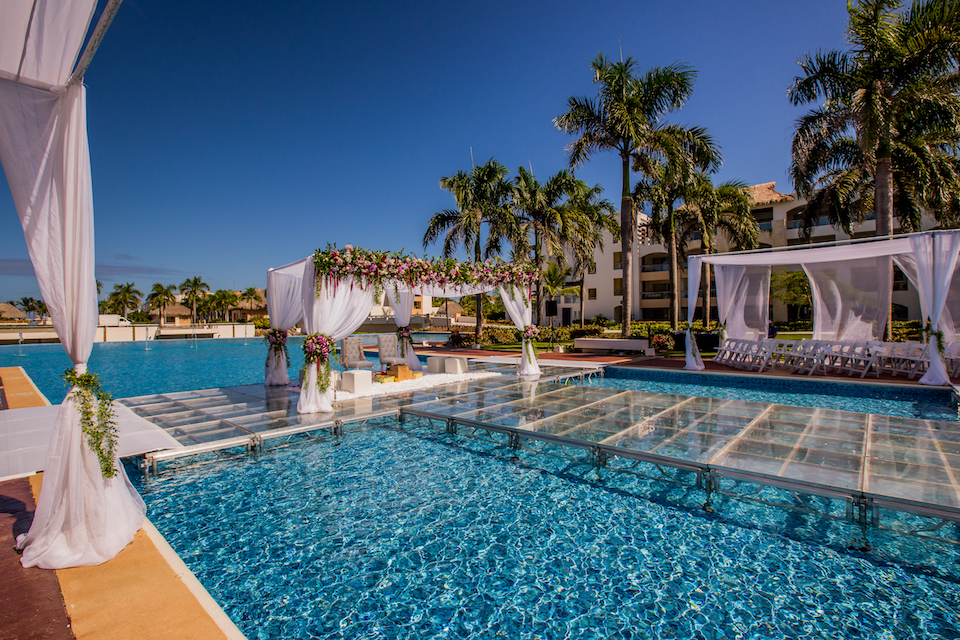 Indian destination weddings may feature numerous events that lead up to the main wedding. Sometimes these events are combined into the day prior to the wedding, or the maybe hosted across the week leading up to the big day. For the majority of Indian weddings, the day before the ceremony is galled the Sangeet, where the 2 families first come together. These events are colorful, full of dancing and fun, and it's the perfect time for everyone to get reacquainted or meet each other.
The Mendhi ceremony happens in unison or before the wedding too. This is an event for the women on both sides of the family, sometimes together or separate, put intricate henna on their hands and legs. There also may be the Garba event, depending on where the family comes from originally in India. This event includes a circular dance many of the attendees join in on, with performances and speeches shared throughout the event also.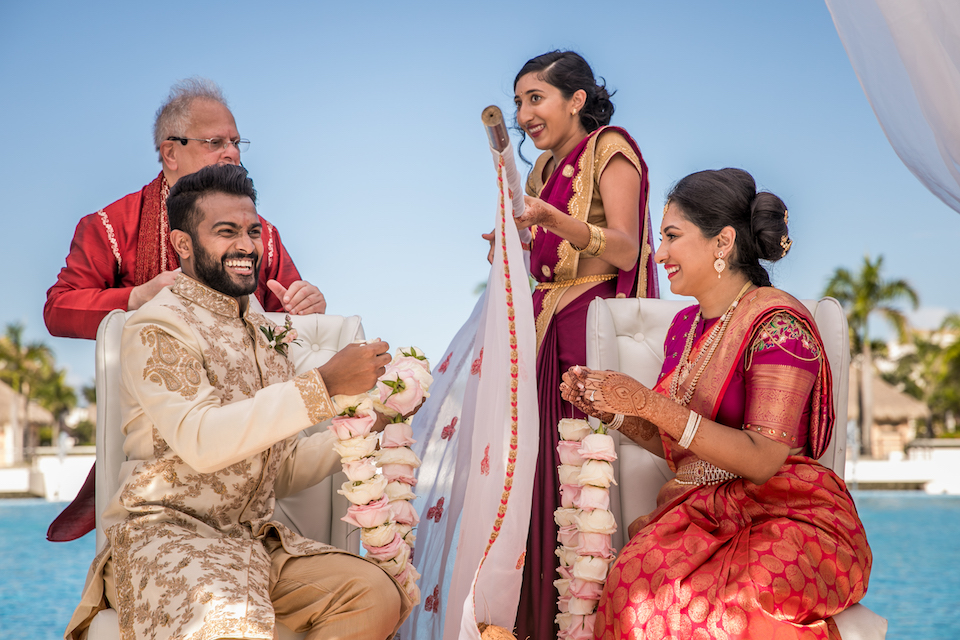 Priyanka and Ushan
The Wedding Day
The wedding day starts with the Baraat, the groom's procession, a common event for destination weddings for US couples. Depending on the couple, other ceremonies may happen on the wedding day, from Indian-Christian chapel ceremonies to Indian Hindu ceremonies as well. The Indian Hindu ceremony included a portion where the couple walks around a fire as part of the festivities, which you may have seen from photos or videos.
After whichever ceremonies the couples choose to have throughout the wedding day, a cocktail hour and reception commonly proceed, which will feature delicious food banquets, drinks, and live music and DJs.
Some of our best all-inclusive resorts for South Asian and Indian destination weddings, that can accommodate large groups, includes the Hard Rock Resort in Punta Cana, the Royalton resorts, and the Dreams resorts.
To see one of our recent Destify couples who hosted an Indian destination wedding, click the button below: