The highly anticipated new Secrets Impression Isla Mujeres has delayed its launch until May.
The new launch date for Hyatt's new secrets Impression Isla Mujeres property is May 26, 2023.
Secrets Impression Isla Mujeres had initially said that it would open in March. Despite its postponed opening, we can't recommend this new Hyatt resort enough!
The resort will provide the choice of taking a boat directly from the Cancun mainland to the resort.
There will be eight restaurants, nine bars, a rooftop and restaurant, and 125 guest rooms at the waterfront resort.
Secrets Impression Isla Mujeres will be only 25 minutes away from Cancun. It's a quick trip from landing to getting your feet in the sand.
The property promises a boutique experience of intimacy, luxury, and world-class guest service.
Your stay at the property even comes with a complimentary golf cart! This lets destination wedding couples and their guests soak up the lush jungles, vivid coral reefs, sparkling white sands, and cascading rocky coastlines.
A distinctive Secrets Spa will also be included property. Wedding couples and their guests will leave the trip stress-free! This reflects Hyatt's growing trend of spotlighting traveler well-being and health.
Secrets Impressions will provide a fantastic feature in the form of torch-lit overwater cabanas. There will be rooftop terraces offering breathtaking 360-degree views.
Additionally there is a four-story waterslide that plunges into the ocean, and even an outdoor movie theater on the sea.
Secrets Impression Isla Mujeres is committed to sustainability. It offers beautiful architectural design works of art created by regional artists, initiatives to conserve marine life, solar panels used to heat water, the absence of single-use plastics on the property, and an on-site glass bottling factory.
Visit Secrets Impression Isla Mujeres for additional information.
Other Amazing Secrets Properties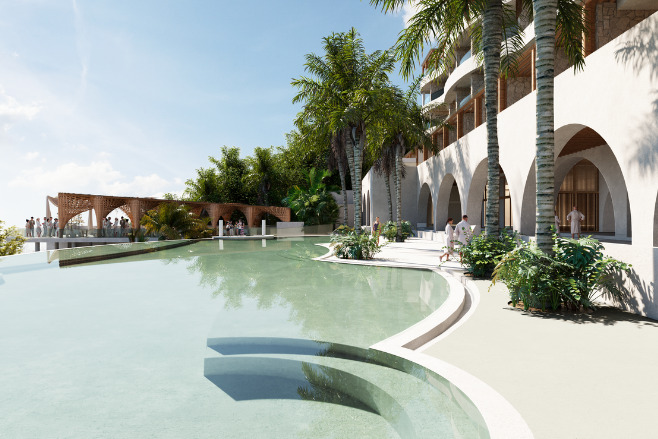 It's no secret – these other Hyatt hotel  will scratch your luxury destination wedding itch!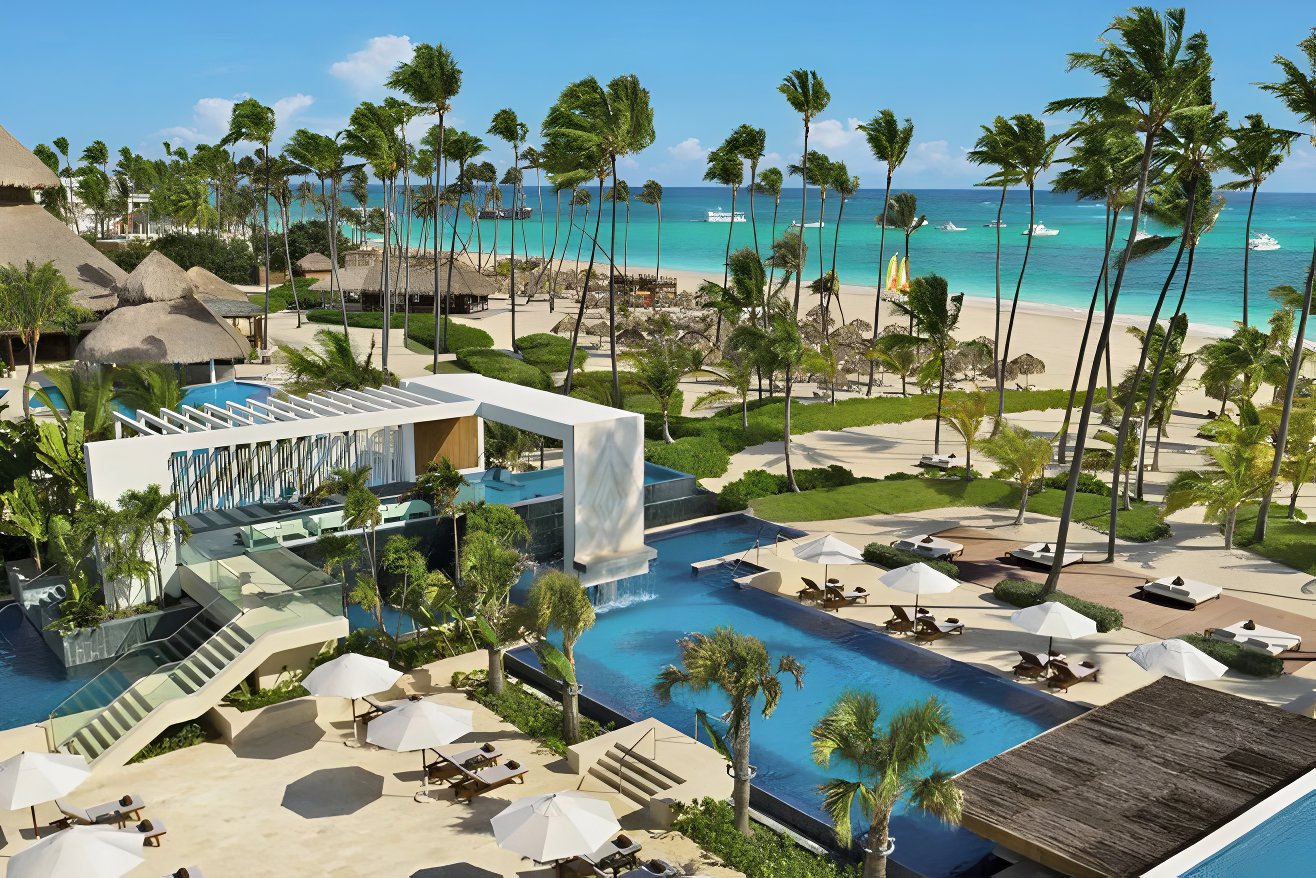 Secrets Royal Beach resort is an all-inclusive luxury resort located in Punta Cana, Dominican Republic. The resort is set on a beautiful stretch of white sand beach and features lush tropical gardens.
The resort has 464 elegantly appointed suites, each featuring a private balcony or terrace with spectacular views. The suites are well-equipped with modern amenities, including flat-screen TVs, minibars, and free Wi-Fi.
Several restaurants and bars are on-site, offering a wide range of cuisines, including Italian, Mexican, French, and Asian. Guests can also enjoy 24-hour room service; premium alcoholic beverages are included in the all-inclusive package.
The resort features a large, free-form swimming pool with a swim-up bar and plenty of loungers and umbrellas for guests to relax on. There is also a beautiful spa, fitness center, and various on-site activities, including beach volleyball, tennis, and water sports.
One of the resort's unique features is its proximity to the nearby Breathless Punta Cana resort. Guests can access the other resort's restaurants, bars, and entertainment options.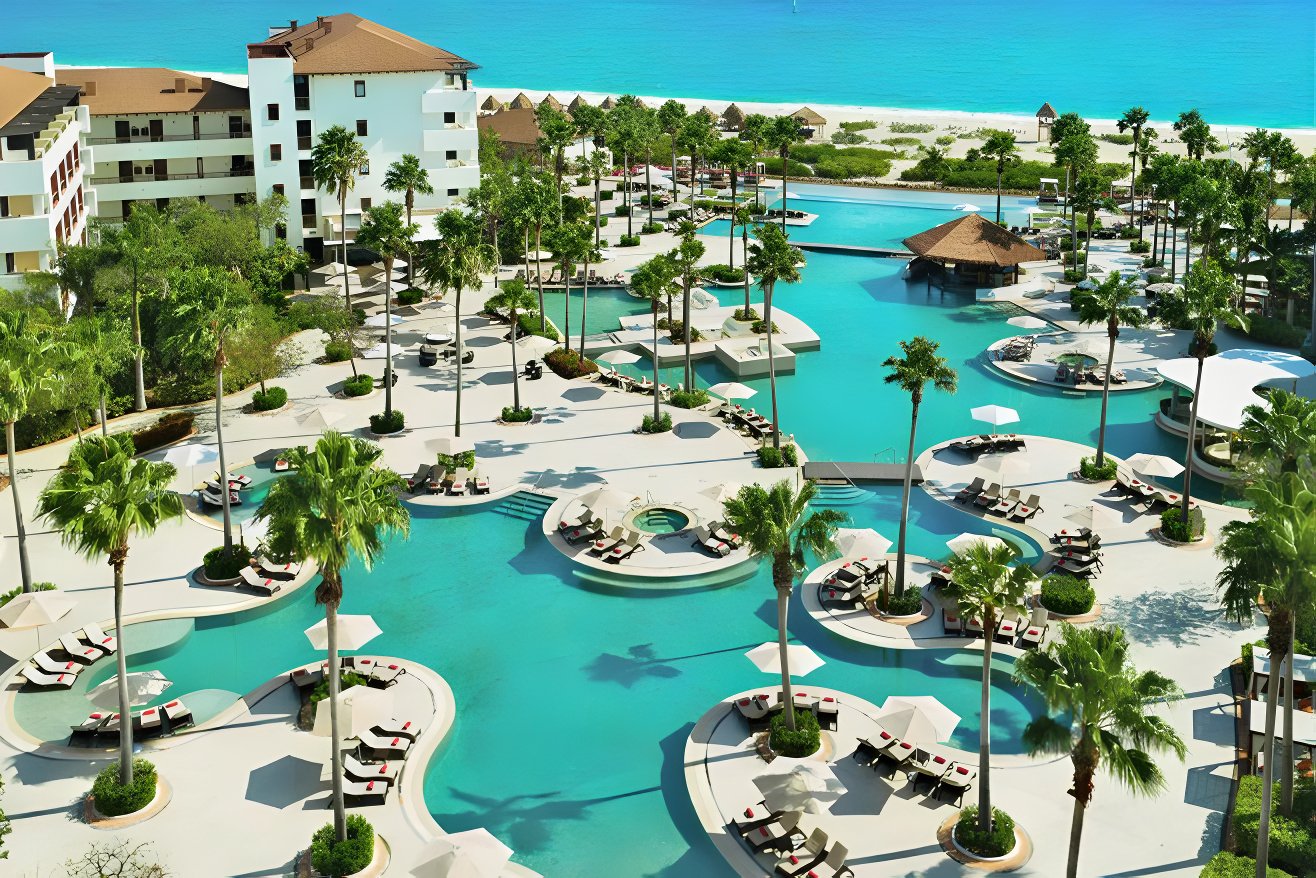 Secrets Playa Mujeres is an elegant, all-inclusive resort located in the Playa Mujeres area of Cancun, Mexico. The resort sits on a beautiful stretch of white sand beach and offers stellar views of the Caribbean Sea.
The resort boasts 424 suites, all designed with modern decor and private balconies or terraces with views of the ocean or the lush tropical gardens. Each suite comes with modern amenities such as a flat-screen TV, a minibar, and free Wi-Fi.
Several dining options are available at Secrets Playa Mujeres, including eight restaurants offering a range of international cuisine, from Italian to Pan-Asian to Mexican. The resort houses ten bars, including swim-up bars and a nightclub.
For those seeking R&R, Secrets Playa Mujeres offers a world-class spa with a full range of treatments, as well as a fitness center and yoga classes. Guests can also enjoy the resort's two large swimming pools, one of which is a beautiful infinity pool above the beach.
The resort offers a range of activities and entertainment options, including beach volleyball, snorkeling, and live music and shows in the evening. Golf lovers will also appreciate the hotel's close distance to a famous golf course.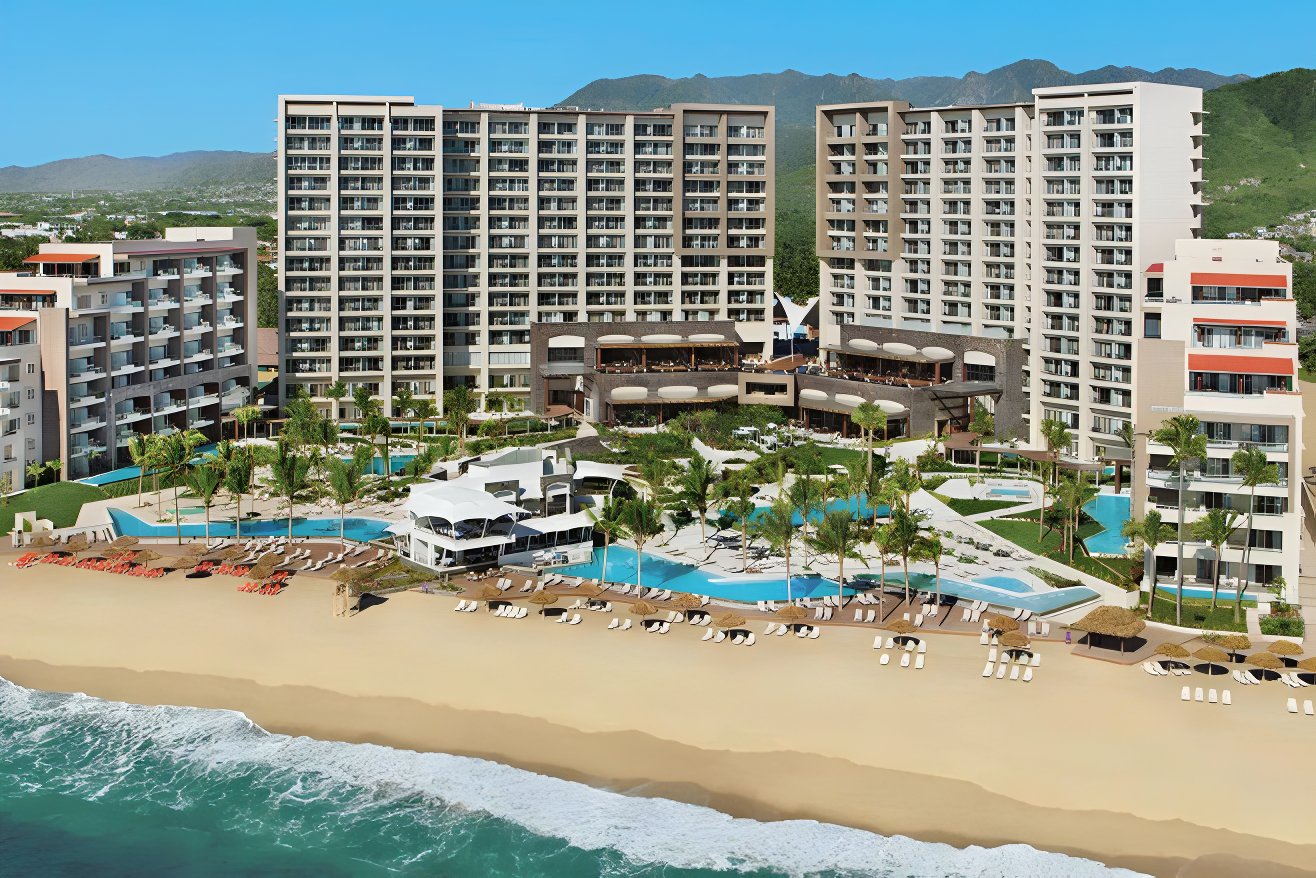 Secrets Vallarta Bay is an all-inclusive luxury resort located on the golden sand beaches of Puerto Vallarta, Mexico. The resort features stunning ocean views, elegant suites, gourmet dining options, and a wide range of activities and amenities for guests to enjoy.
Accommodations at Secrets Vallarta Bay include spacious and beautiful rooms and suites, all of which feature private balconies or terraces with ocean or garden views. Room amenities include plush bedding, 24-hour room service, flat-screen TVs, minibars, and luxury bathrooms with bathrobes and slippers.
The resort offers guests a variety of dining options, including gourmet restaurants serving international cuisine, casual cafes, and lively bars and lounges. All meals, snacks, and drinks are included in the all-inclusive package.
Additionally, guests can also take advantage of various activities and extras, including a large swimming pool, a state-of-the-art fitness center, a spa offering a range of treatments, and a variety of water sports, such as kayaking and snorkeling. Evening entertainment includes live music, theme parties, and shows.